7 luxury resorts in Southeast Asia for an enriching, fun-filled family vacation
From babysitting and daycare services to children's yoga and cooking classes that the whole family can enjoy, here are seven of the region's best resorts that cater to you and your brood.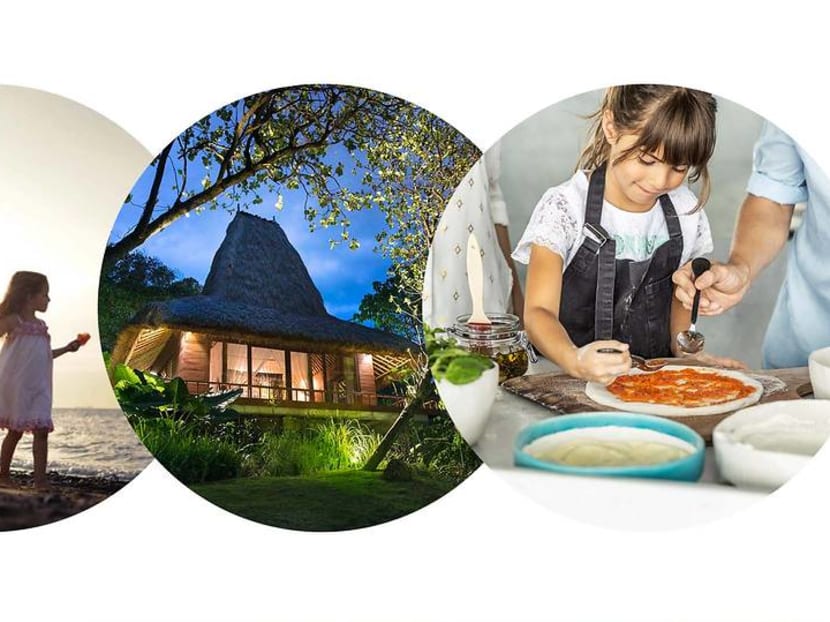 Across Southeast Asia, several luxury resorts have immersive programmes tailored to families and to children, which showcase different cultures and their traditions, along with diverse ecosystems and sustainability efforts dedicated to them. No longer a hassle, family vacations in this day and age offer invaluable lessons in outdoor "classrooms" and the chance to help rural communities.
ANANTARA HUA HIN RESORT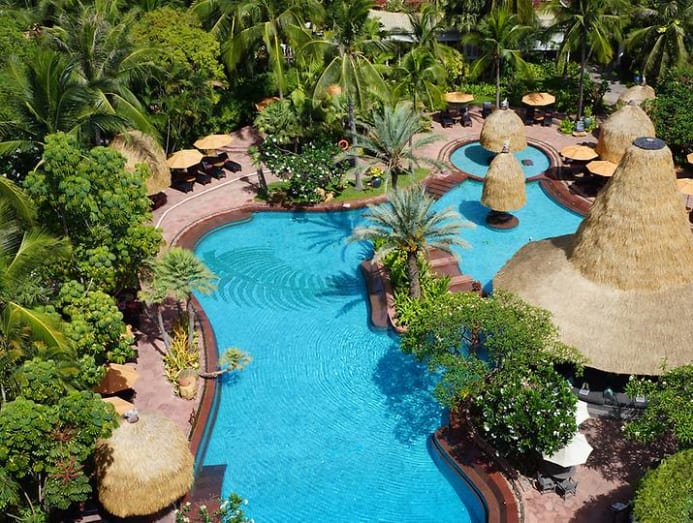 A few hours south of Bangkok, low-rise gabled pavilions arranged in the shape of a traditional Thai village greet sun-seeking travellers. Best known as Anantara's maiden venture, Anantara Hua Hin Resort is surrounded by lotus-filled lagoons, golf courses and golden beaches. Historically, Hua Hin has been the choice travel destination of royalty, dignitaries and celebrities. The resort is also famous for its Elephant Parade, which consists of quirky elephant statues painted by artists and celebrities from around the world.
Besides taking snapshots of this eclectic array of elephants, your kids can also participate in hands-on workshops that teach candle gel-making, canvas painting, doll painting, nail painting, paper making, batik shirt painting and simple cooking lessons. While the young ones discover local crafts, treat yourself and your partner to a romantic seaside or lagoon-side meal, where you can personalise a meal of seafood, traditional delicacies and barbecued meats with the help of the resort's skilled chefs, sommeliers and butlers. You can also customise a tour of local attractions, which include theme parks and vineyards.
ANANTARA QUY NHON VILLAS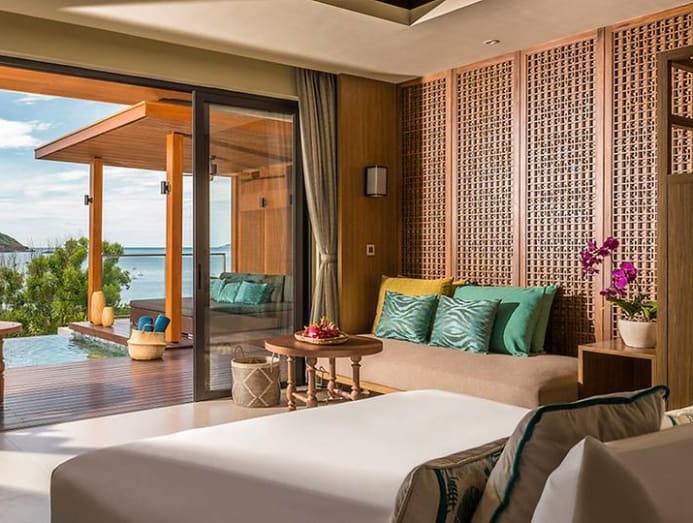 Wake up to a majestic view of mountains overlooking your villa from three sides. At this picturesque resort in the Bay of Quy Nhon, Vietnam, you can taste fresh local produce with your family and make day trips to historical sites, which include ruins of the Champa Kingdom. Anantara Quy Nhon Villas also offers a private jet service that will zip your family to another regional destination in ultimate luxury.
The kids will love learning how to paint traditional hats, make kites, bake cupcakes and even whip up delicious Vietnamese spring rolls with the hotel's facilitators. This resort even organises kids' yoga sessions, beach football matches, family treasure hunts, trips to the zoo, snorkelling trips, safari adventures, island tours and other local excursions. There's also a play area in the resort and a Games Room in its sister hotel Avani Quy Nhon Resort & Spa next door. If you need a break from the brood, there's a babysitting service too, which will free up your time to enjoy body scrubs, body wraps, coconut milk baths, hand massages and other beauty services in the resort's verdant cliff-side spa.
COMO POINT YAMU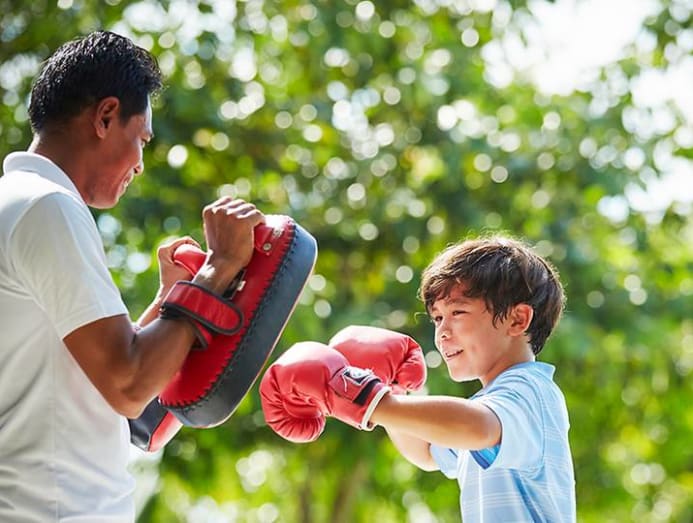 Phuket's COMO Point Yamu offers various cooking classes customised for families and kids. A special initiative tailored to kids, Play by COMO invites young guests to enjoy kite-making and flying, trips to the beach, leaf folding, lawn games, and traditional games and dances. Parents can pick from a range of holistic treatments available at the COMO Shambhala Retreat. These are designed to improve mental quietude, physical wellbeing and spiritual balance.
Amid lush greenery, dramatic limestone formations, and coral reefs of the Andaman Sea, outdoorsy families can canoe with guides to explore nearby caves, go fishing or scuba diving. Take the kids to the gibbon rehabilitation centre, located beside iconic Bang Pae waterfall, to learn about the environment. You can also take a 20- to 40-minute boat ride to COMO Beach Club on Naka Yai Island, which features picturesque swimming pools and beach bars. Families might also fancy snorkelling around Phi Phi Island, relaxing on Rang Yai Island's tranquil beach, visiting a James Bond filming location in Phang Nga Bay, cycling through Yamu Village or tasting fresh produce at a local market.
LELEWATU RESORT SUMBA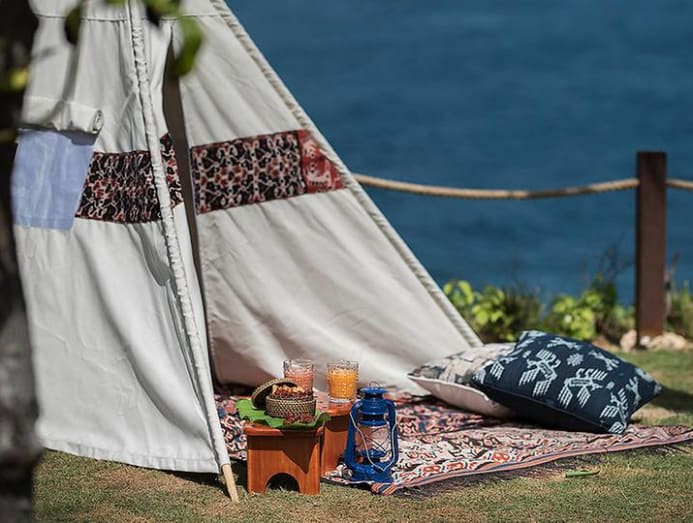 A breathtaking island on the fringe of the Indian Ocean, Sumba, Indonesia has been touted as the next Bali. Sitting on a majestic cliff that looks out into this vast ocean, Lelewatu Resort Sumba invites guests to take a dip in private lagoons, enjoy an array of pampering treatments in Maraga Spa, indulge in local Sumbanese cuisine in Bokosawu Restaurant and La Humba Lounge, then take a stroll around the resort's 10-hectare compound to discover unparalleled vistas.
Every detail of this five-star resort tucked away in unspoiled nature is designed to showcase Sumbanese heritage and craftsmanship. If you'd like your children to discover the island's exotic culture, the resort's guides are happy to take them on outdoor picnics, horse-riding activities, meet the students of local schools, play traditional games and meet artisans who will show them how Sumbanese textiles are woven and dyed. You can also book programmes that teach families how to plant rice, how to cook traditional dishes and how to make simple Sumbanese souvenirs.
MOVENPICK RESORT & SPA BORACAY ISLAND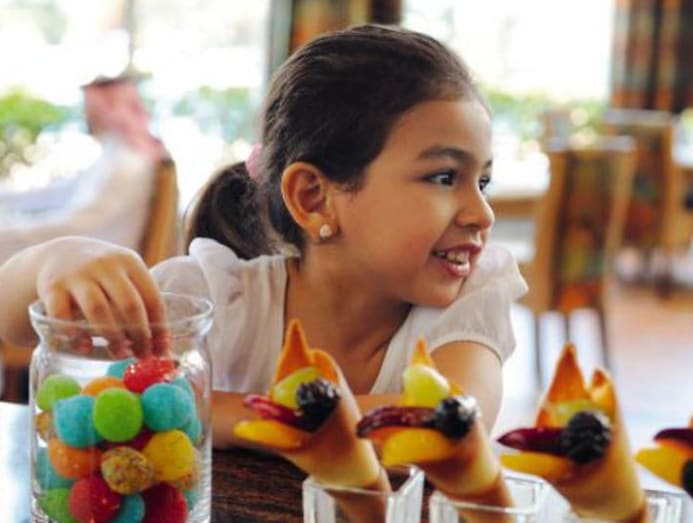 Nestled in serene Punta Bunga Cove, holidaying families can unwind in Movenpick Resort & Spa Boracay Island's spacious Sol Marina Suites and Sol Marina Villas. The latter of which has its own private pool. Family vacations are an integral part of Filipino culture, which is reflected in the forthcoming service offered by this tranquil sanctuary and in the extensive array of programmes curated by the hotel for young guests.
At Movenpick's Little Birds Club, your little ones can learn how to bake simple tasty treats like pizzas and cookies. The resort has experienced instructors who can teach your kids how to swim and local guides who can lead them in indoor and outdoor games and immersive cultural programmes. The adults are welcome to join in the fun too. You can embark on environmental tours, island hop, compete in a bowling tournament, learn how to make shell bracelets and even engage in a variety of water sports with your children. Alternatively, place your kids in the care of the resort's babysitters and enjoy some me-time in Sagay Spa.
movenpick.com/en/asia/philippines/boracay/resort-spa-boracay/overview
PHULAY BAY, A RITZ-CARLTON RESERVE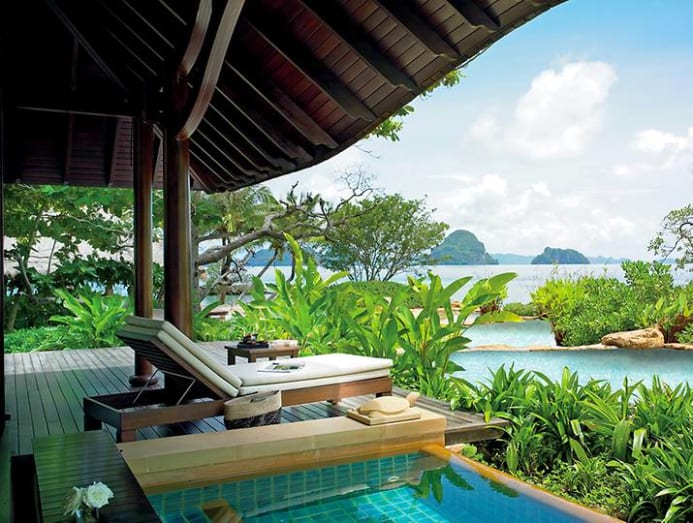 Thai for "where the mountain meets the sea", Phulay is where dramatic limestone mountains, crystal clear waterfalls and untouched flora and fauna conspire to take your breath away. Just 30km from Krabi International Airport, plunge pools and dedicated butler service await visitors to this scenic beach resort.
Take a dip in infinity pools surrounded by gorgeous gardens of palm trees, bougainvillea and frangipanis or dive into the Andaman Sea, located right at your villa's doorstep. Indulge in an array of ancient and modern therapies while the Ritz Kids programme keeps your offspring entertained. You can pick from 30 activities that involve traditional cuisine, indigenous wildlife, and arts and crafts that are designed to teach young guests about indigenous culture and environmental responsibility. The Spa at Phulay Bay proffers numerous stress-busting solutions, which include a variety of aromatherapy, traditional massage and ayurvedic treatments.
SONG SAA PRIVATE ISLAND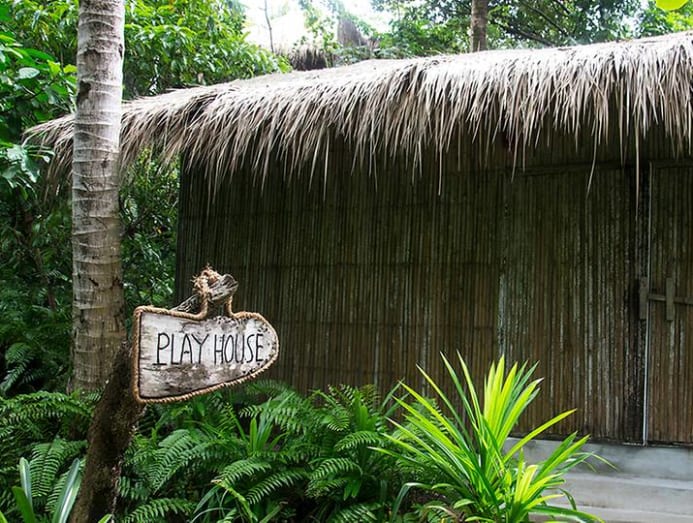 Welcome to Song Saa, where families can lounge in Over-Water, Jungle and OceanView Villas built from sustainable and repurposed materials. A short speedboat ride from the port of Sihanoukville, Cambodia, this five-star resort has activities specifically tailored to kids that include tree planting, environmental awareness sessions, nature trails and children's yoga. There's even a children's library, mini spa and playhouse on this serene island. The young ones will also love the array of water sports available to outdoorsmen of all ages. Families can learn how to prepare Khmer-style afternoon tea and cakes or ride a Khmer boat to nearby beaches.
Book a private dinner or picnic in one of the island's hidden coves and let resort staff husk fresh coconuts for you. You and your little ones can also take a trip to the Community Village, which showcases the work and objectives of the Song Saa Foundation. Witness the support that this foundation lends to local communities, which has set up Cambodia's first dedicated marine reserve and the country's first island-based solid waste management programme. The Foundation also assists local farmers, promotes local organic agriculture and coordinates the largest health and education programme in the region, along with initiating new projects that battle climate change.