Ellen, Gordon Ramsay, J. Lo: Singaporeans and their dream dinner dates
Six familiar local faces indulge in a moment of whimsy and imagine who they would invite for a meal.
Imagine a world where safe distancing is nothing more than the stuff of a dystopian science fiction novel. Sometime in the future, after we have all done our part to break the chain of COVID-19 transmissions, that may very well be the case. But for now, chin up folks. At least we have access to food (and restaurant delivery), a safe home and the wonders of modern technology that allow us to connect with friends and family.
In the meantime, six local personalities take a break from the mundanities of stay-at-home life to imagine who they would invite to their dream dinner party.
ETHAN KOH
FOUNDER AND DESIGNER, ETHAN K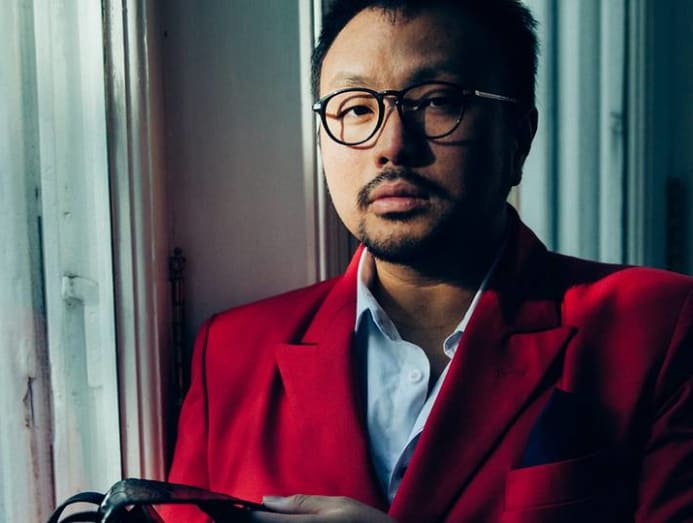 "My dinner guests would be singer Jennifer Lopez and the actresses Joan Collins and Sophia Loren. I'm inspired by J. Lo's career trajectory and experiences in life, her sense of style and positive can-do attitude. We would have a nice sunset dinner in Beverly Hills!
I love Joan Collins' sense of style, humour and glamour. I'm also fascinated by her collaboration with Nolan Miller, designer of the soap opera Dynasty that resulted in great sartorial looks for her iconic role as Alexis Carrington Colby. We would have dinner at Claridges or lunch at Club 55 in St Tropez.
As for Sophia Loren, from I can tell, it seems like she has an interesting take on life and we would have a great conversation. We would eat Italian food of course – eggplant parmigiana!"
JANICE WONG
PASTRY CHEF AND OWNER OF 2:AM DESSERT BAR
"I would have a meal with architect Bjarke Ingels, chief creative officer of Pixar Pete Docter, and talk show host Ellen DeGeneres. They are brilliant people.
Bjarke is a visionary and I love his work, especially what he did with the Lego House in Denmark; Pete is the super creative and an incredible story teller behind movies like Monsters Inc; and any table with Ellen would be simply the best, there will never be a dull moment."
JOSHUA IP
POET AND CO-FOUNDER, SING LIT STATION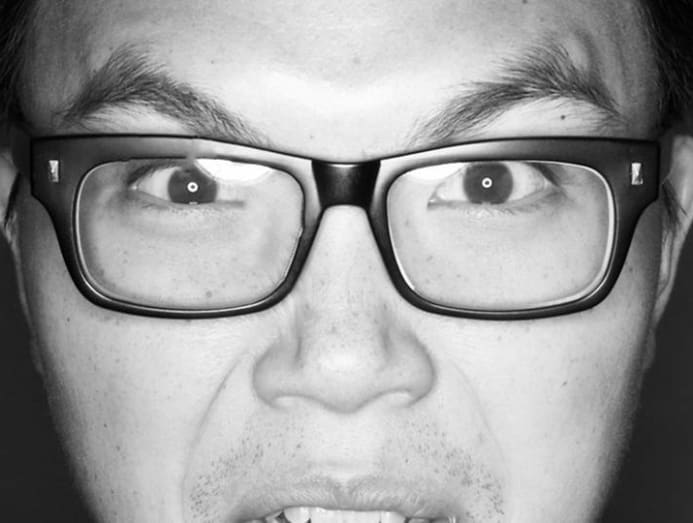 "I would invite Wylie Dufresne, head chef and owner of former New York City restaurant WD-40 and leading proponent of molecular gastronomy, for being really good with cooking eggs; Andy Weir, sci-fi writer of The Martian, who wrote a short story called The Egg – I don't really like the short story but I didn't mind The Martian – for being ok at writing, and having written about eggs, though not necessarily both together; and Will Connolly, aka the 'Egg Boy' who cracked an egg on racist Australian ex-senator Fraser Anning's head – for being really good with cracking eggs.
I note unfortunately that these are all straight white men but I am just really craving eggs right now. We would, of course, have eggs."
NADIAH M DIN
ACTRESS AND HOST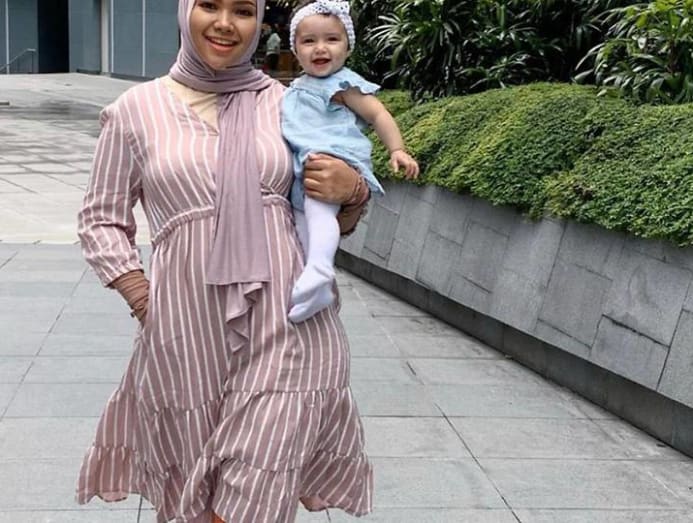 "I would dine with motivational speaker Nick Vujicic, who despite his condition (he was born with no arms and legs), never gave up. He inspires me a lot and his life stories have touched many hearts. He is married with kids too and I just want to ask him 1,001 questions about life and family, up close and personal. We would eat nasi lemak so he can try a local dish as we speak.
I love cooking and given a chance, I want to sit down with Gordon Ramsay to gather all the best recipes in the world from him and ask him questions about cooking tips and techniques that you cannot get online. We would eat the highest quality of oysters.
Finally, I would have chilli crab with Sandra Bullock because she is my all time favourite actress and her acting skills are just so on point."
SHARUL CHANNA
STAND-UP COMEDIAN AND ACTOR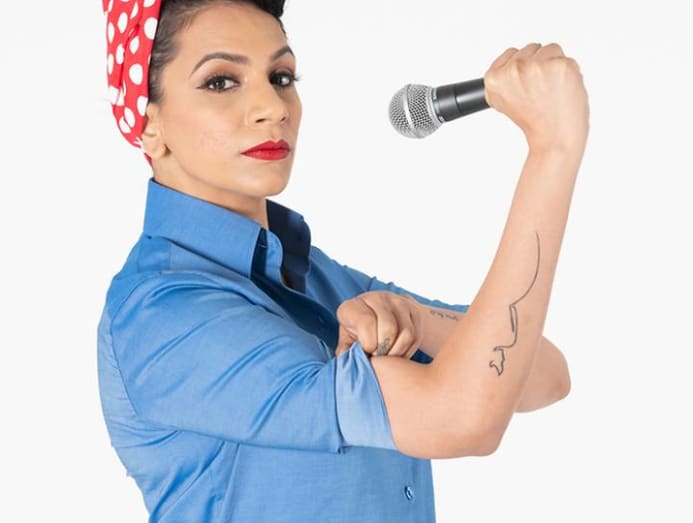 "I would have dinner with my parents. I haven't been able to meet them for the longest time since this COVID-19 episode has started. It has been unfortunate but since they fall in the elderly bracket, I would rather that they are safe. My dad has been a chef for the past 40 years and makes the best butter naan and authentic northern Indian dishes like Paneer Butter masala and my mum makes the perfect round chapathis which I am still trying to perfect during these quarantine times.
I miss my good friend and mentor, stand-up comedian Kumar. We would have a good lunch at his place actually since he cooks the best tom yam soup ever. Besides, when we meet – we laugh a lot and share personal and industry stories that invoke uncontrollable laughter. He is funny on and off stage!
Finally, I would have a meal with Sheela Narayanan – she is one of my favourite people and she works in a healthcare company. I am so grateful that she does what she does and she is part of a fantastic team that supports our healthcare system. I think we would definitely go down to our favourite restaurant Pasta Fresca for some red wine, a burrata cheese platter and a good old aglio olio!"
WILLIN LOW
CHEF-OWNER, RELISH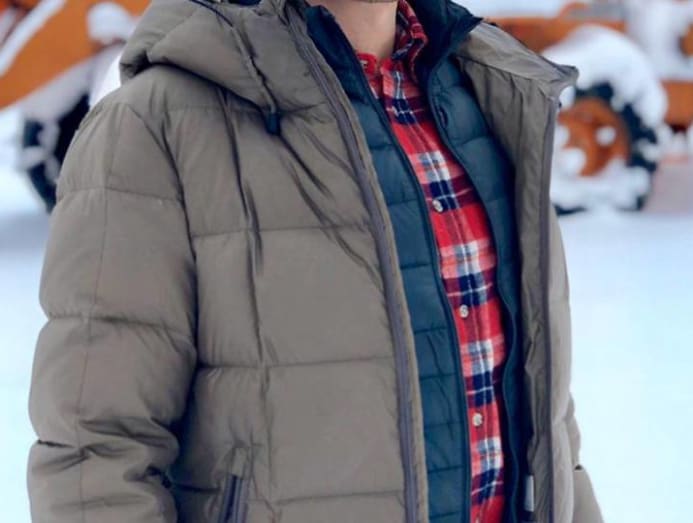 "I can't think of three people I want to have dinner with at this point in time as I get to meet countless fantastic people in the course of my work so I don't really need to have dinner with another three.
Unknown to most people, I am quite introverted so this coronavirus situation is a welcome isolated break for me. I much prefer a meal with close friends one-on-one! Dinner would start with a light citrusy cocktail and some deep fried chicken skin topped with some home made mayonnaise and chopped spring onions. We will eat that whilst I make a super spicy hae bee hiam oyster omelette spaghetti and a bottle of champagne.
After that a good dark chocolate dessert and then some Manhattan cocktails to the soothing voice of Chet Baker whilst we banter."