Father's Day treats, from steaks and lobsters to whisky and Champagne
Only the best for dad because, as they say in Boomer-speak, he's the man.
Bad news, kids: Working from home means your father doesn't need yet another necktie or pair of cufflinks. Sure, it's hard to pick out gifts when dads have interests that are too varied to count, so not why give him something he can eat or drink, or perhaps a feast to share over a convivial weekend afternoon with the rest of the brood. Here are some options.
CAVIAR AND CHOCOLATE FROM JANICE WONG SINGAPORE
A little treat can go a long way, especially when it involves a tin of caviar that comes with its own mother-of-pearl spoon and a box of nine bon bons to chase it with.
This collaboration gift set (S$130) between Janice Wong and 8 Gems Caviar is just the ticket for dads who like to keep it meaningful but low-key.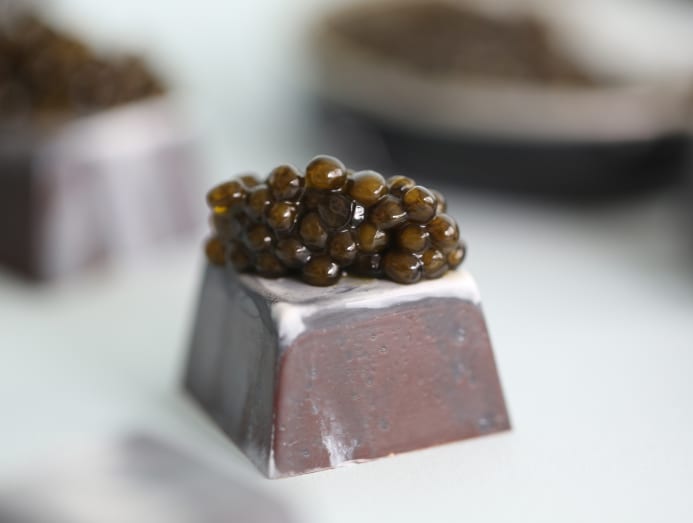 FATHER'S DAY BRUNCH FROM FIRE
Charred meats for hot-blooded men… yes, it's an old cliche, but cliches are often true, aren't they?
So embrace the Amelia Park lamb saddle on the bone, parilla-grilled Patagonian red prawns and Devesa Argentinian grain-fed ribeye with red chimichurri, all of which are part of this 55th-storey restaurant's Father's Day Communal Brunch (S$98).
The four-course menu is balanced out by a platter of vegetables that include pickled heirloom carrots, potatoes, wood-fired white corn and Palermo peppers.
FATHER'S DAY SET MENUS FROM WAN HAO CHINESE RESTAURANT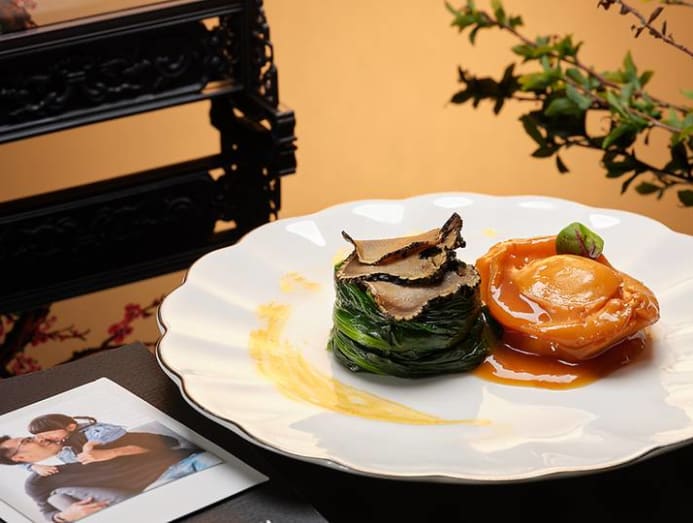 Warm dad's heart and belly with soul-soothing Cantonese fare that you can all share at home.
At this classic Chinese restaurant, Father's Day sets (from S$98 per head for six courses) offer indulgences like baked oyster with black truffle cheese, stewed beef cheeks with coffee sauce, steamed lobster with crabmeat and double-boiled bird's nest with egg white in a coconut.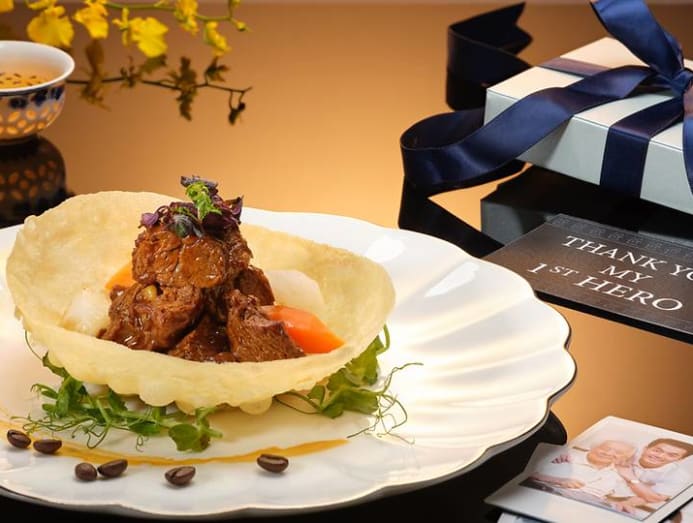 Takeaway orders enjoy a 20 percent discount.
INDIAN-INSPIRED FATHER'S DAY TREAT FROM COMO CUISINE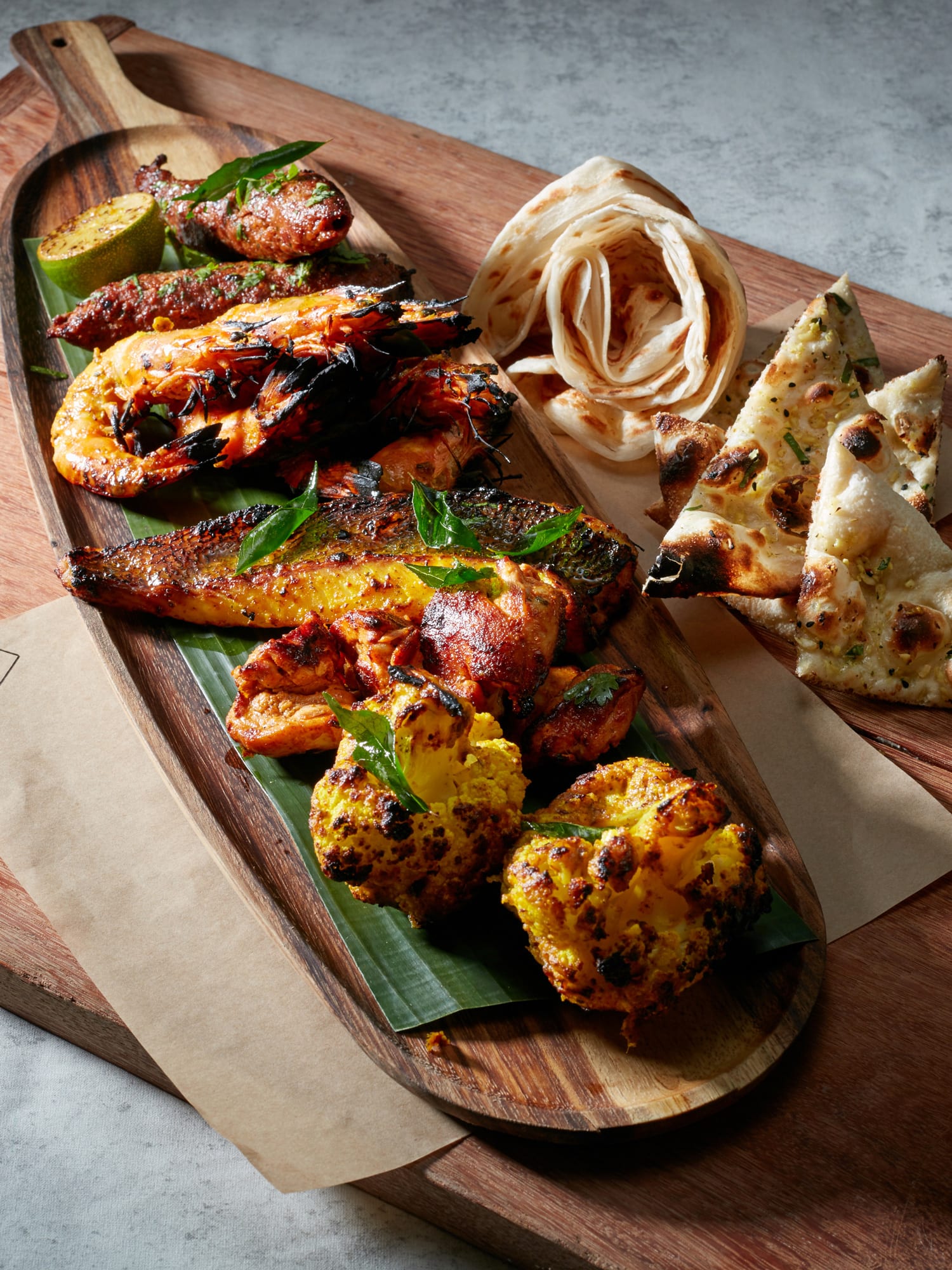 This beautifully spiced feast for four (S$150) from Como Cuisine is a Mughal-worthy treat.
The meal begins with crisp green pea and potato samosas and onion fritters before moving on to meats and vegetables kissed by the searing, smoky heat of the tandoor.
Aromatic dhal curry, chutneys, raita, and coconut tamarind curry sauce bring added succulence to the mix, along with saffron rice, papadam and paratha to sop it all up with.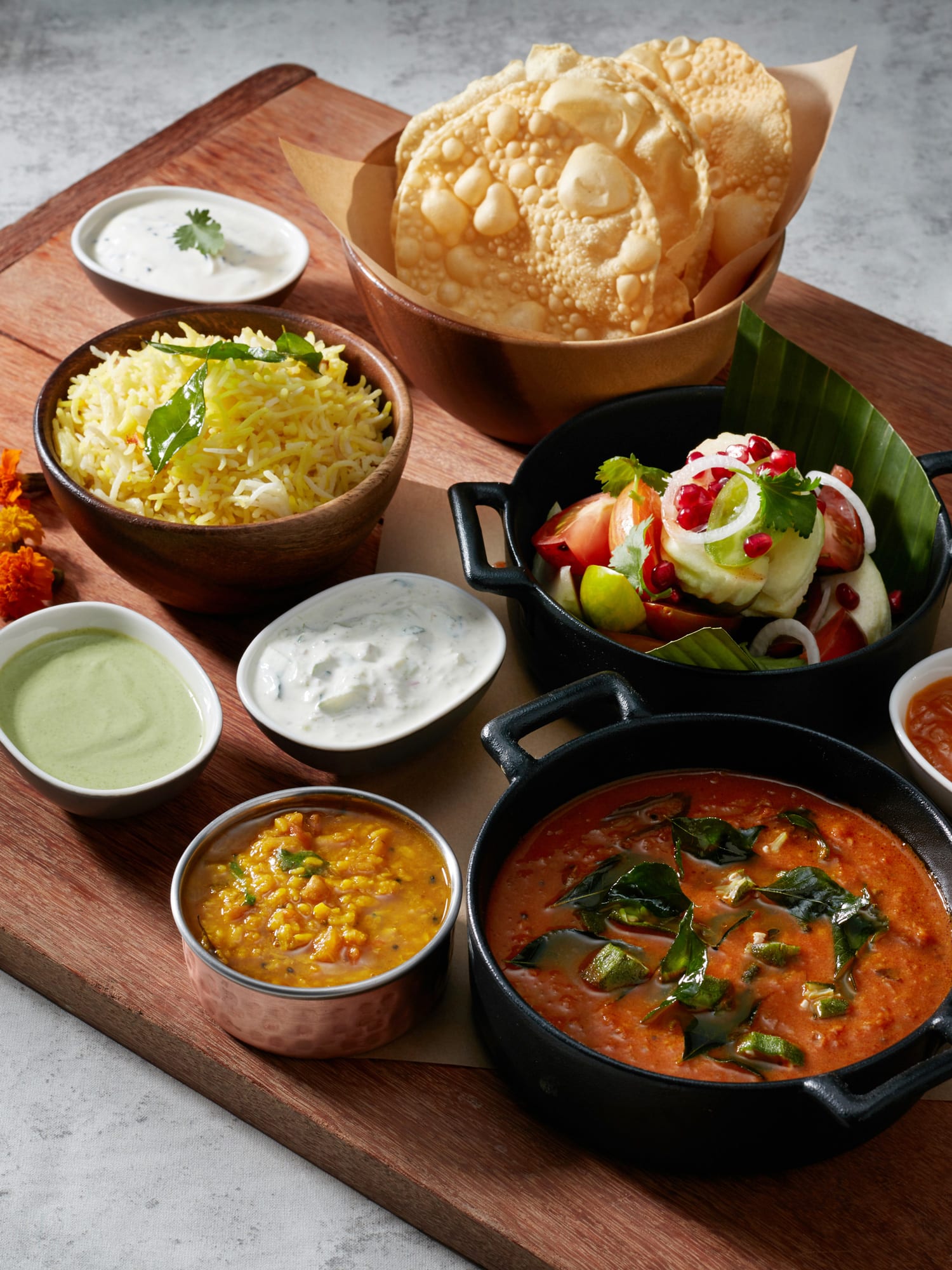 PERSONALISED CHAMPAGNE GIFT BOXES FROM MOET & CHANDON
Champagne, as Charles Dickens once said, is simply one of the elegant extras of life. And so, on this occasion for well-deserved extras, why not a bottle of Moet & Chandon Imperial or Rose Imperial presented in a box inscribed with a personal message, even if it's just nine alphabets long?
These are available on limited edition 75cl-sized gift boxes which you can create by heading to the Asher BWS online store.
STAY AND DINE IN AT MANDARIN ORIENTAL, SINGAPORE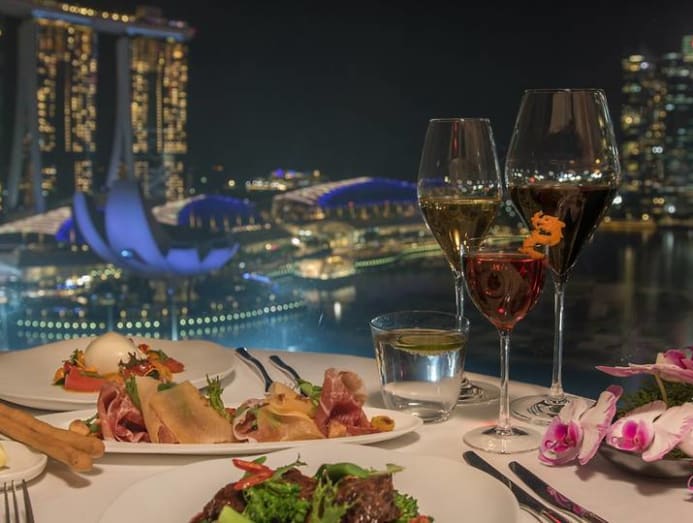 For some extra quality bonding time, take dad on a staycation that includes breakfast for two and an in-room dinner experience with food from Cherry Garden, Dolce Vita or MO Bar.
There's also the option of a meal from Morton's, The Steakhouse for a S$75 supplement. The Stay And Dine In Package from Mandarin Oriental Singapore is priced from S$309 per night in a Deluxe Room and even comes with early check-in (11am) and late check-out (6pm).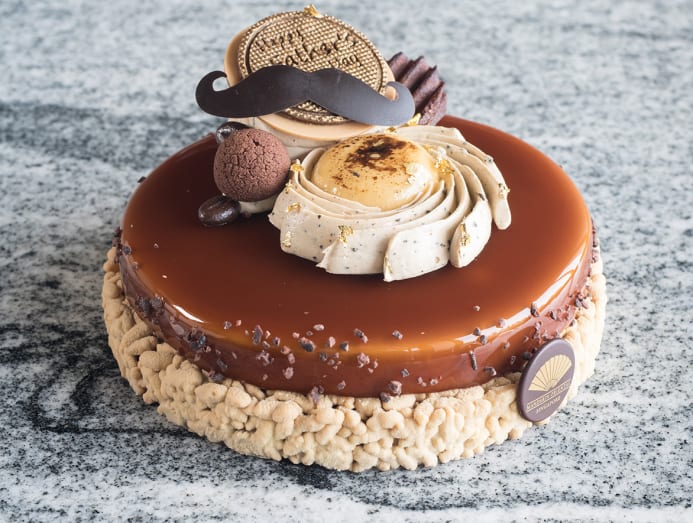 TOMAHAWK SURF & TURF FROM BEDROCK BAR & GRILL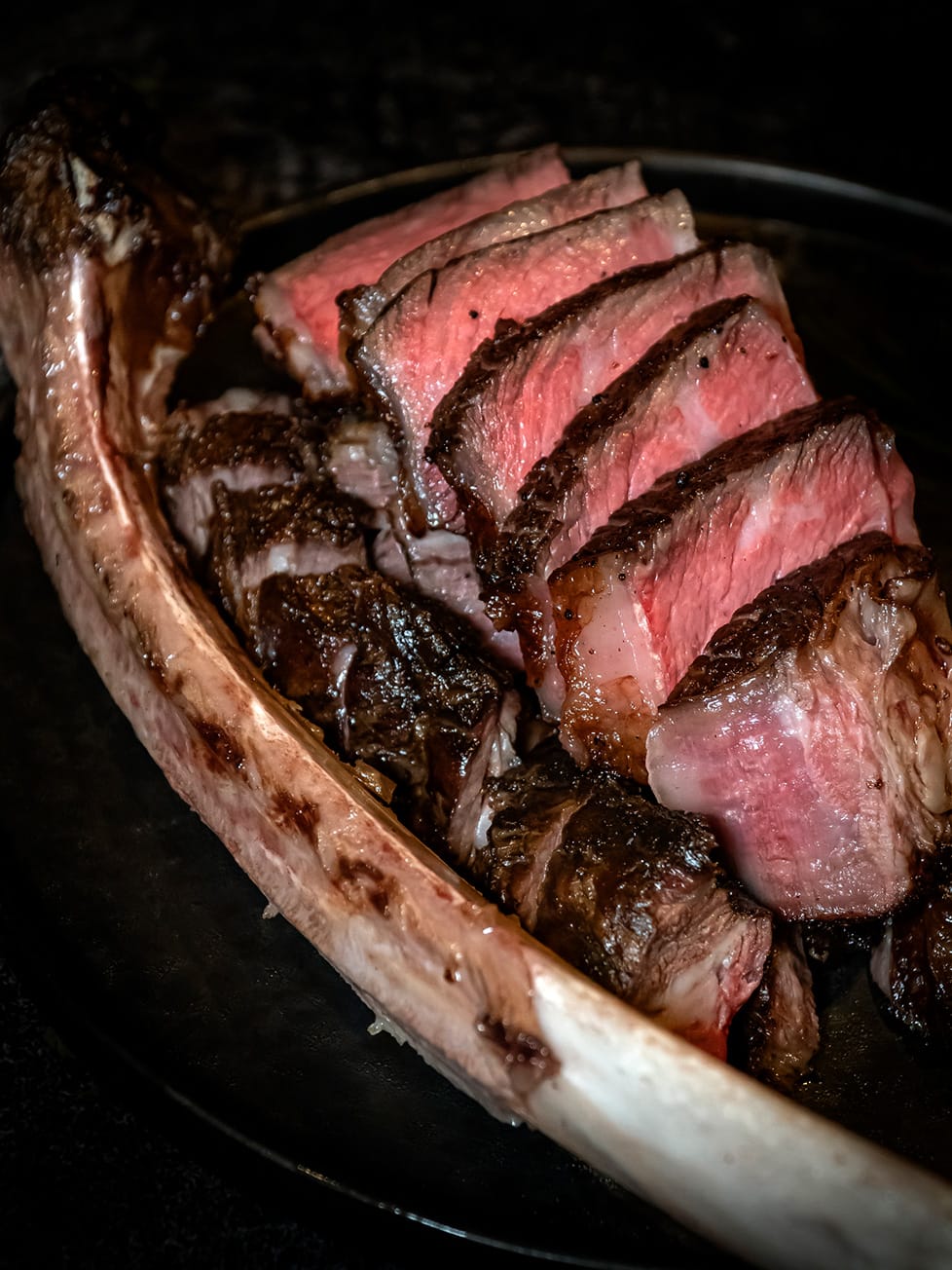 There's nothing quite like the rib-sticking goodness of a tomahawk steak grilled over applewood fire to seal in its smoky flavours and crisp char.
At this beloved steakhouse, the tomahawk is served with two sides of your choice that might include truffled mashed potatoes, black truffle fries or beef dripping fried rice. It also comes with fours sauces including wholegrain whisky mustard and classic Bernaise.
This takeaway set (S$328) includes a grilled whole snapper with an herb and lemon sauce that the whole family can enjoy too. If dad loves his wine, an additional S$20 will buy you a bottle of Voyager Estate Project Rose 2018 or Shiraz 2016 with the set.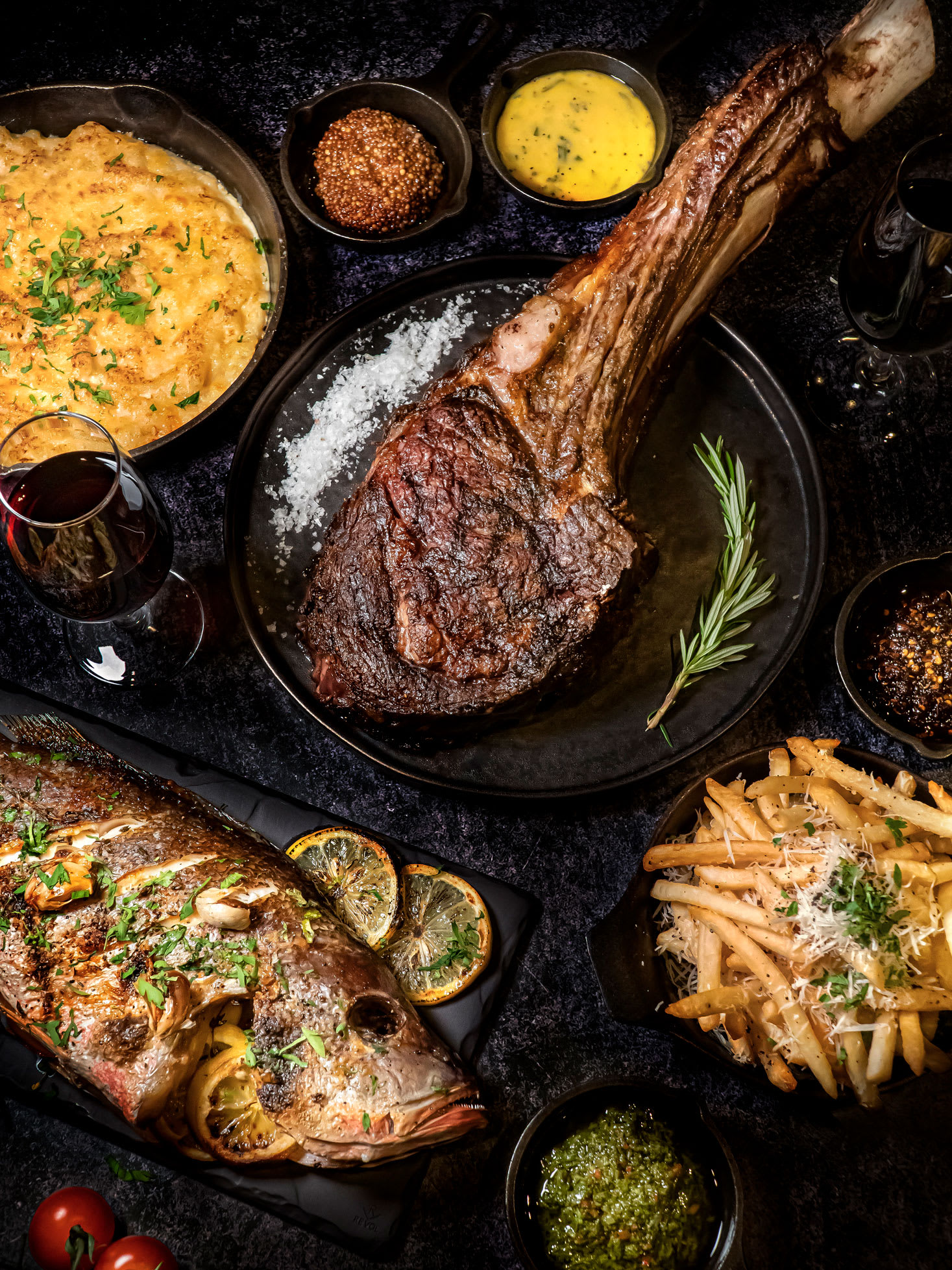 WHISKY-MARINATED WAGYU YAKINIKU FROM THE GYU BAR
Just for Father's Day, this wagyu specialist is offering exclusive Hibiki Whisky-Marinated Wagyu Yakiniku (S$75 for 120g). Kainomi, a small section of rib located closest to the tenderloin, is sliced and steeped in 100ml of Hibiki Harmony whisky for 24 hours, imbuing the velvety slivers of meat with its sweet, smooth notes.
Choose to have the meat prepared yakiniku-style at the restaurant (on or after Jun 21, when dining-in resumes), or finish the raw meat on the grill at home. Available from Jun 18 to Jun 27 with a 24-hour advance notice.
WHISKY TASTING SESSION FROM DIAGEO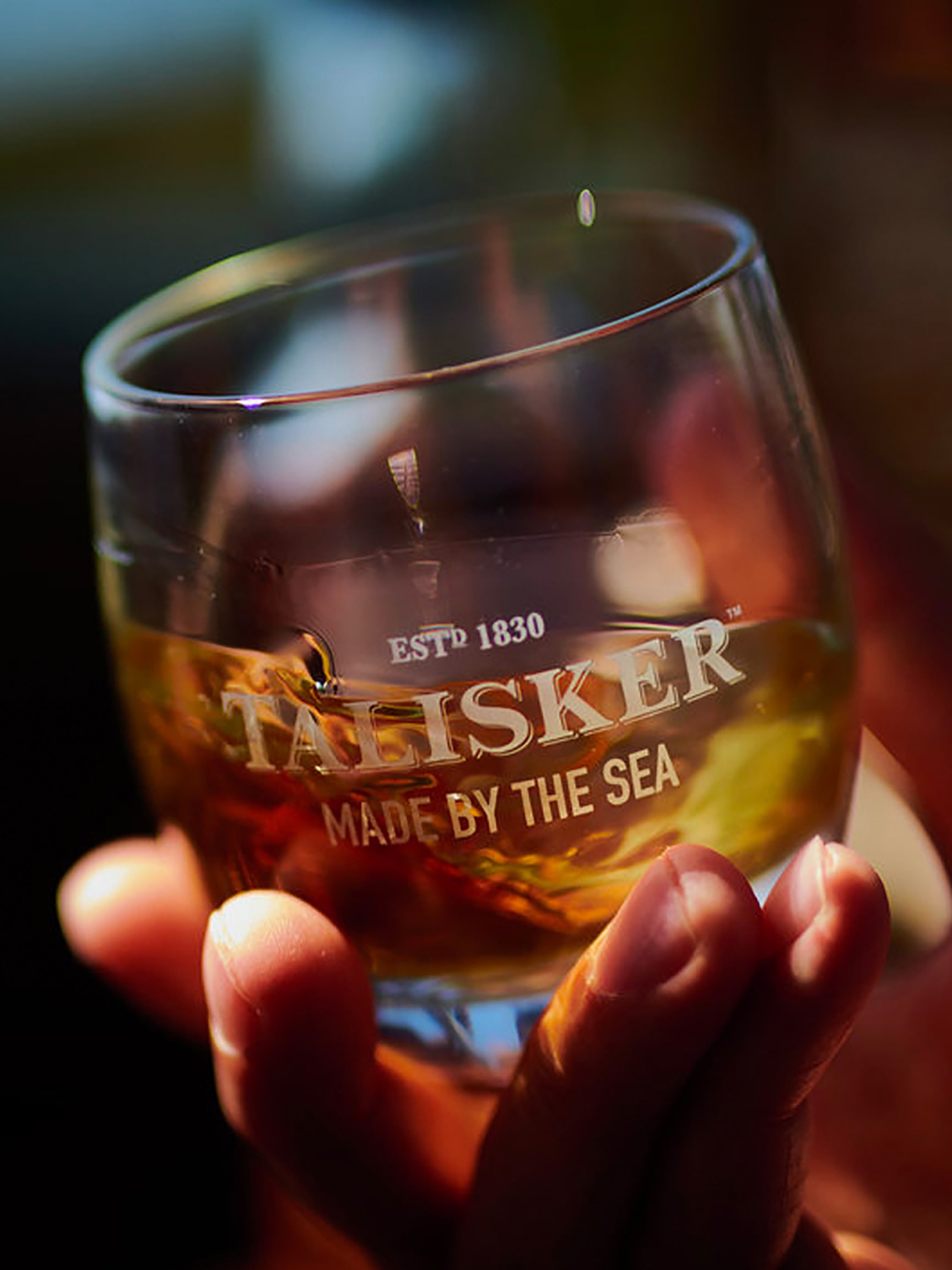 Whisky-loving dads might appreciate a virtual interactive tasting session with Diageo Rare and Exceptional.
Scheduled for Jun 19, these sessions featuring Talisker 8 and 25 sets are set to see intimate discussions among like-minded individuals led by Global Malts Ambassador Ewan Gunn.
The Talisker 8 Set (S$500) comprises three whiskies from Diageo Rare and Exceptional's Special Releases Collection 2020, while the Talisker 25 Set (S$1,010) features a set of iconic 25 Year Olds from the collection.