'Adult versions of Yakult': Fermented fruit find their way into cocktails
Taking their cue from chefs and their current love for all things fermented, bars in Singapore are making cocktails with fermented ingredients.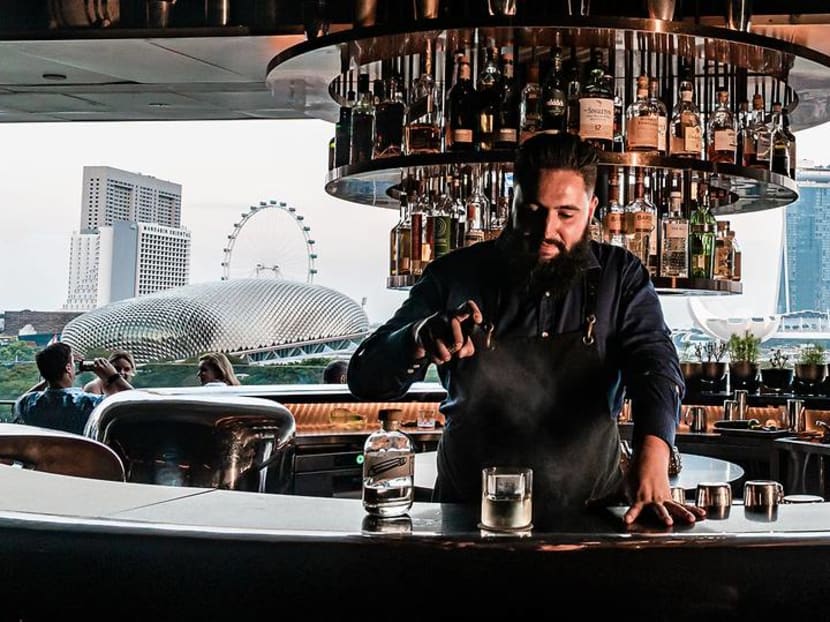 There is a fruity, slightly pungent smell in the small backroom of The Old Man Singapore. It is the presence of maceration and metamorphosis; the air of fermentation that oenophiles would detect when they walk into a winemaking facility. But this is a bar, and fermentation is taking place, albeit on a much smaller scale, in mason jars filled with fruit.
Andrew Yap, founder and managing partner of The Old Man Singapore, hands CNA Luxury a sample from a jar of fermenting raspberries. The cloudy liquid smells like Beaujolais Nouveau – the candied-style wine from Burgundy – and has a rich texture.
Starting the fermentation is simple: After cooking the berries to warm them, Yap tosses them into a jar, adds whey powder as a starter culture, shakes the ingredients, and leaves the lid ajar to allow some air. The lactose in the whey produces Lactobacillus, a type of lactic acid bacteria, that starts the fermentation, breaks down the sugars, develops tart flavours, and creates a little alcohol.
"You can call this an adult version of Yakult," said Yap. "We leave the fermentation alone for about four to five days, but we check it every day to make sure [it isn't spoiled]."
The lacto-fermented raspberry is then mixed with marshmallow-infused gin, citrus and gruyere to create The Snows of Kilimanjaro, a cocktail that pays homage to Ernest Hemingway, the literary figure behind the thematic concept of The Old Man Singapore. (The bar is the local outpost of the famed watering hole in Hong Kong.) The drink is a fusion of tangy and savoury notes.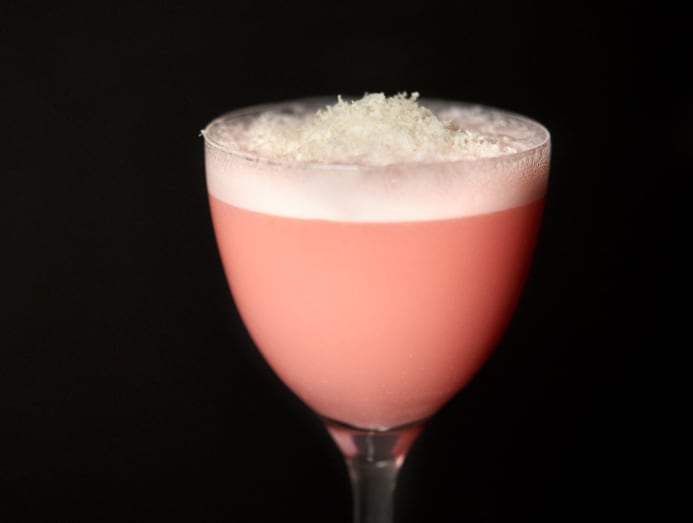 The Old Man Singapore is one of the growing number of cocktail bars using fermented ingredients in some of their tipples. The bar scene has seen trends come and go over the last decade: The smoky, liquid nitrogen-frozen cocktails of the 'molecular mixology' era have deservedly died; fat-washed cocktails are facing extinction (Hands up, those of you who love a fat-washed drink?); and bartenders have traded their vests for aprons.
The current fermenting practice in bars mirrors the present fermented food trend in which chefs are using this natural, age-old food processing to bring out new flavours. "I think bartenders catch up with what chefs are doing. If you look at the cured and fermented ingredients that chefs are working with these days, you can see where bartenders get their ideas from," said Yap.
Among bartenders, fruit – with its fermentable sugar – remains a favourite propitiatory offering to the bacterial gods.
Over at Mandarin Oriental Singapore's MO Bar, bar manager Michele Mariotti is working with fermented mangosteen for the Twilight by the Bay cocktail. The juice of the Southeast Asian fruit is mixed with the husks and some spices, left to macerate with gula melaka for 24 hours, strained and given a dose of cider yeast. Fermentation wraps up after three days, and the fruity liquid is mixed with Port, lime, and cinnamon rum.
Apart from experimenting with fruit fermentations, Jorge Conde, head bartender of Smoke & Mirrors, is also dabbling with agave nectar – more commonly used as a food sweetener – to make a cocktail called Jack of The Jungle.
Conde takes the agave nectar, adds beer yeast, ginger, and fresh orange juice, and lets the mixture ferment in a plastic container for about two to three days. The liquid is then strained and stored in a glass bottle, undergoing a second fermentation (not unlike that of champagne production) where the trapped carbon dioxide – a by-product of fermentation – turns into bubbles. "The fermented agave [nectar] gives acidity and balance to the punchy, fruity and complex drink," said Conde.
For Conde, there are no rules when it comes to pairing spirits with fermented ingredients. "I see the [fermented portion] as one more ingredient, rather than as the main or base ingredient of the drink. In general, any fermented fruit will have a strong acidity that will affect the balance of a cocktail," he said.
Finding balanced flavours is the key, said Yap, who prefers using white spirits, such as vodka and gin, to pair with the tangy fermented fruits. "White spirits are lighter in body, have a more neutral taste, and work best as a base spirit. London Dry Gin, for example, is the best gin to start with since it's less floral. A whisky would be too strong and may not be complementary."
Cocktails with fermented fruit can be an acquired taste, though. Anyone relying on what he knows of a fruit's unfermented flavour to order his cocktail may be in for a surprise. For example, The Old Man Singapore's Across The River and Into The Trees cocktail is a mix of fermented jackfruit – a local fruit with a musky smell –Mancino Bianco vermouth, Campari-sous-vide Williams pear, and soda. The fermented jackfruit contributes a rather funky aftertaste, which may not appeal to some drinkers.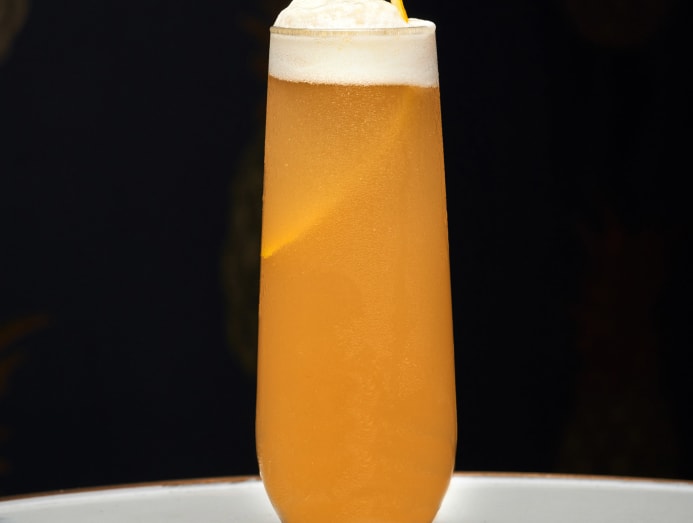 So before you order that drink, you may want to ask your bartender to give you a whiff of the fermenting stuff in the jar.