The future of fine dining is a 50-course meal with drama and art on the side
The new Alchemist restaurant in Copenhagen promises 'holistic cuisine' – and its staff includes a dramaturg, animator, composer and five actors.
A slab of pork stabbed with a syringe of chilli oil may turn off even the most ardent gourmet, but to Copenhagen's gastro-provocateur Rasmus Munk, it's all part of the fun. The dish – a comment on antibiotic use in pig rearing – is typical of the politically charged 50-course tasting menu at the 28-year-old chef's latest venture.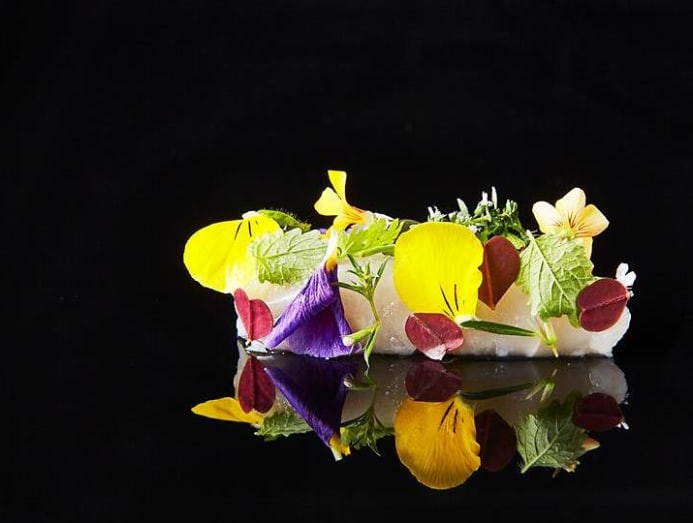 Earlier this month, Alchemist opened its four-metre-high, custom-made bronze doors, after a two-year construction job that has cost US$15m (S$20.6m), 10 times its initial budget. The restaurant seats 40 for a five-hour meal that, with wine, costs about DKr4,000 (S$817). Despite the price, the waiting list ran to 15,000 people prior to opening.

The venue, like the food, is designed to stun. The 22,000 sq ft former warehouse has four kitchens, a three-storey wine cellar for 10,000 bottles and tables commissioned from Chilean artist Marco Evaristti. Above the main dining hall rises a domed ceiling on to which a dozen projectors cast moving tableaus to match the food and its message – giant squid pulse past ocean debris, for example, to highlight marine pollution.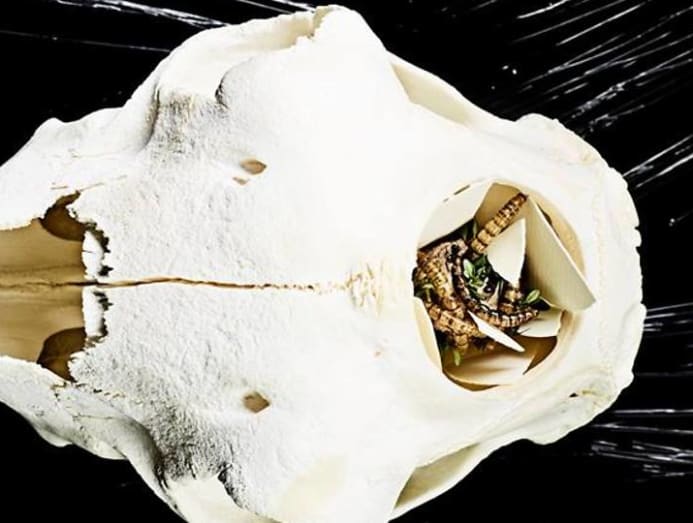 The building, in the former dockyard area of Refshaleoen, used to house sets for the Royal Danish Theatre, a fitting heritage given Munk's vision for "holistic cuisine" that blends art, drama and dining. The staff includes a dramaturge, animator, composer and five actors – "It's the future of food," said Munk.

The new restaurant builds on the success of the chef's last – a 15-seat affair of the same name that closed in 2017. There he built a reputation for theatrics, wonderful flavours and dishes packed with meaning. One resembled a heap of cigarette ash but was in fact a version of braendende kaerlighed, a potato and bacon classic adored by Munk's grandmother, a smoker.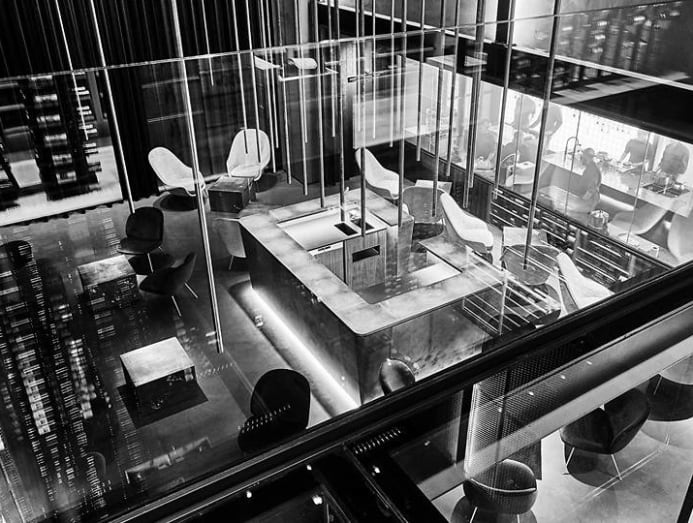 "That was a hard one to put on the menu because my grandmother had died of lung cancer a few weeks before," said Munk. Another featured a sheep's heart and a mock blood transfusion bag that encouraged diners to become organ donors – 1,500 did so.
"Alchemist is so out there I don't even consider it a Nordic restaurant," said Matt Orlando, a former head chef of Noma who now runs Amass, a few steps from the new Alchemist. "You will never experience that anywhere else."
Financing the project was Lars Seier Christensen, the founder and former co-chief executive of Saxo Bank, whose other Copenhagen restaurant, Geranium, boasts three Michelin stars. Seier Christensen began his career running a restaurant in southern Spain, thumbing through three-day-old copies of the FT before moving to London to pursue finance.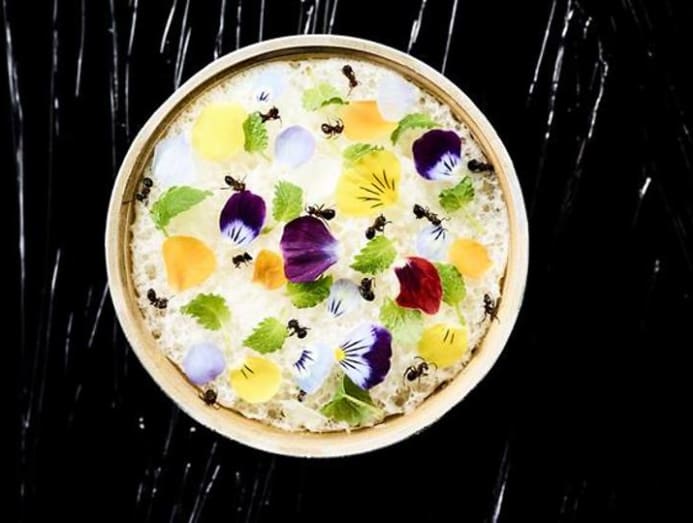 "It remains to be seen how it will be received but the goal is to give people an experience they haven't had before," he said. "There's a meaning to the madness."
By Richard Henderson © 2019 The Financial Times