The new fine dining restaurants to book when you're in London
Add these 6 establishments to your to-do list.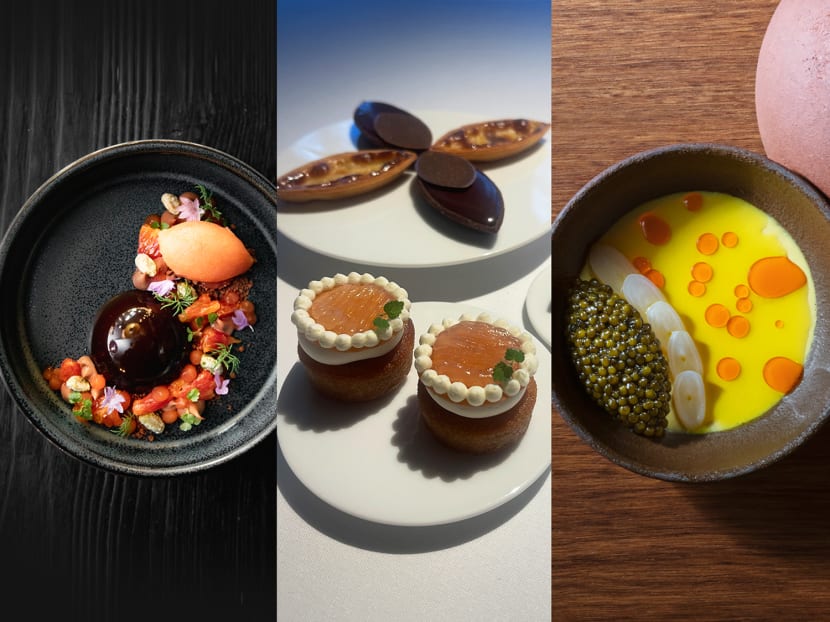 It's hardly a secret that London has blossomed into one of the world's greatest places to eat, up there with Paris, New York, Hong Kong  ‒ and Singapore.
With every conceivable cuisine reflecting the city's brilliant cultural diversity, a galaxy of Michelin-starred restaurants and irresistible eating at every price point, the challenge is twofold: Choosing where to eat next  ‒ and trying to keep up with the latest openings.
Alex Cheatle is founder & CEO of Ten Group, the world's largest luxury concierge, someone whose finger is firmly on the city's fine dining pulse said: "London's fine dining scene has shown remarkable resilience to the economic downturn. We've seen the rise of the £300+ (SG$500+) tasting menu at venues such as Kitchen Table and Ikoyi 2.0 and the Japanese art of Omakase is having a moment.
London's new openings also show no sign of slowing down, with openings from global star chefs like Paris' multi-starred Yannick Alleno and former World's 50 Best number one, Mauro Colagreco. Despite all that's come its way recently, London remains one of the world's most exciting cities to dine out in, continuing to go from strength to strength."
Amid a frankly dazzling selection of openings since the pandemic, here are six of the very best to book for your next visit.
TURNIPS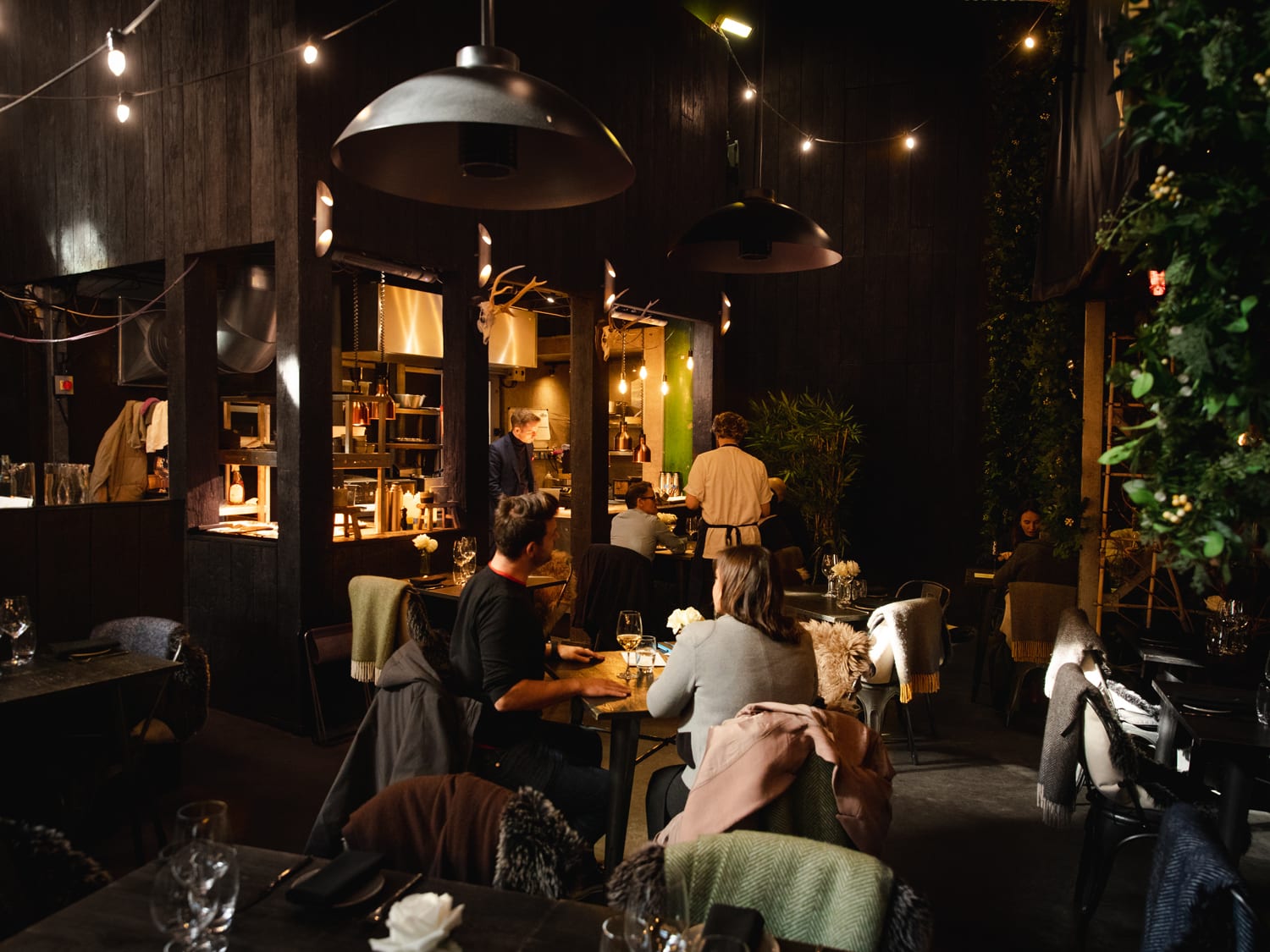 London's Borough Market has long been a must-visit for food obsessed locals and visitors alike. Amid the stalls groaning with farm-fresh produce, one fifth-generation greengrocer called Charlie Foster has stood head and shoulders above the rest, thanks to a simple but brilliant idea: A restaurant in the market celebrating the best produce at his stall, Turnips. 
During the pandemic, with market footfall almost disappearing, Foster
had a chance conversation with Lithuanian Chef
Tomas Lidakevicius. After starting out as a pop-up, Turnips has now become a genuinely sustainable, ultra-seasonal celebration of the very best ingredients the UK and Europe has to offer.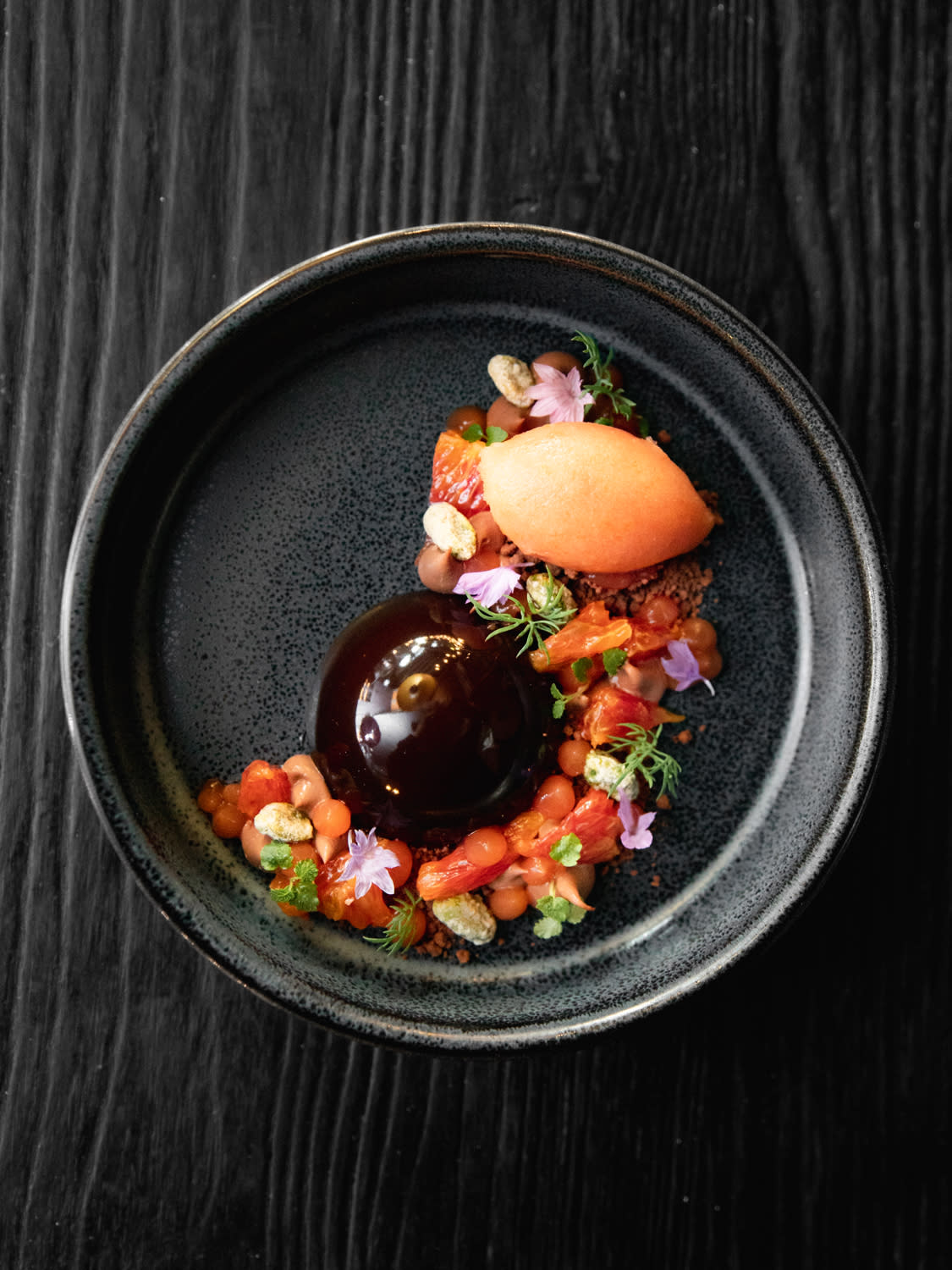 Pickling and fermenting plays a big part in stellar tasting menus at lunch and dinner, served with trains rumbling overhead and tourists looking on enviously. With around an 80:20 ratio of vegetables to proteins, standouts include a truly sublime Cevennes onion, prepped in multiple ways and topped with a parmesan and yuzu kosho sauce. Black pork with apple and another beautiful rendition of onion is lifted by black lime in a jus, while a blood orange melded with Valrhona dark chocolate makes for the perfect finish.
Gastronomic visitors to London may well know Ikoyi from its original incarnation in St James', but it has just moved to an elegant new home on the Strand. Acclaimed Danish designer David Thulstrup has taken a gently Scandinavian aesthetic across the open kitchen, main dining space, outdoor terrace and a private dining room. It makes the perfect backdrop for two Michelin-starred Ikoyi's relentlessly creative and pioneering menus that emanate from co-founders Jeremy Chan and Ire Hassan-Odukale. Ikoyi's cuisine is famously difficult to define, with West Africa featuring prominently, but if anything it represents global modernism, reflected through the prism of British ingredients.
An amuse bouche of smoked sirloin with coal-roasted pumpkin under a crown of caviar was jaw-dropping, before a trio of octopus, morels and peas felt Cantonese, texturally ‒ perhaps unsurprisingly as Chan grew up partly in Hong Kong. Sweetbread and coffee was a million times better than it sounded, while their famed smoked jollof rice, a beloved West African staple, was lifted to decadence with generous sweet hunks of lobster. Truly an impressive place to dine at.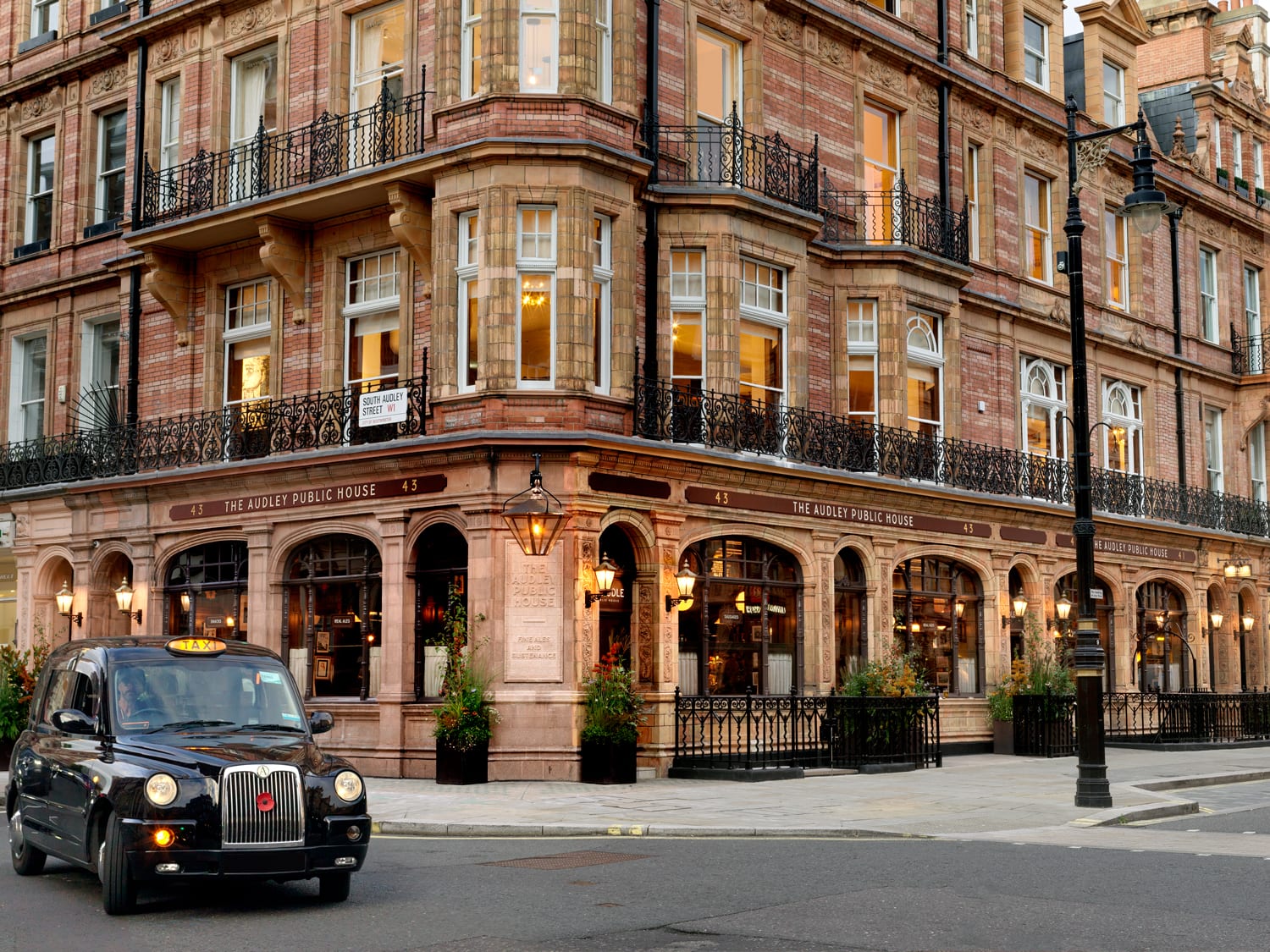 Swanky Mayfair is London's most high-end district ‒ and not just on a Monopoly board. The latest addition to its impressive restaurant roster comes with a remarkable new project from the hospitality arm of global gallerists Hauser & Wirth. If you've never dined sitting underneath a real Andy Warhol, Francis Bacon, Lucian Freud or Henri Matisse, then Mount St Restaurant is where you need to book.
The project has overseen the restoration of iconic heritage pub The Audley, adding a full restaurant on the first floor, private dining rooms with serious wow factor, hidden bars and event spaces, all decked out with that truly eye-popping art collection. Be sure you don't miss a look at The Scottish Room which whisks you to The Highlands in the blink of an eye.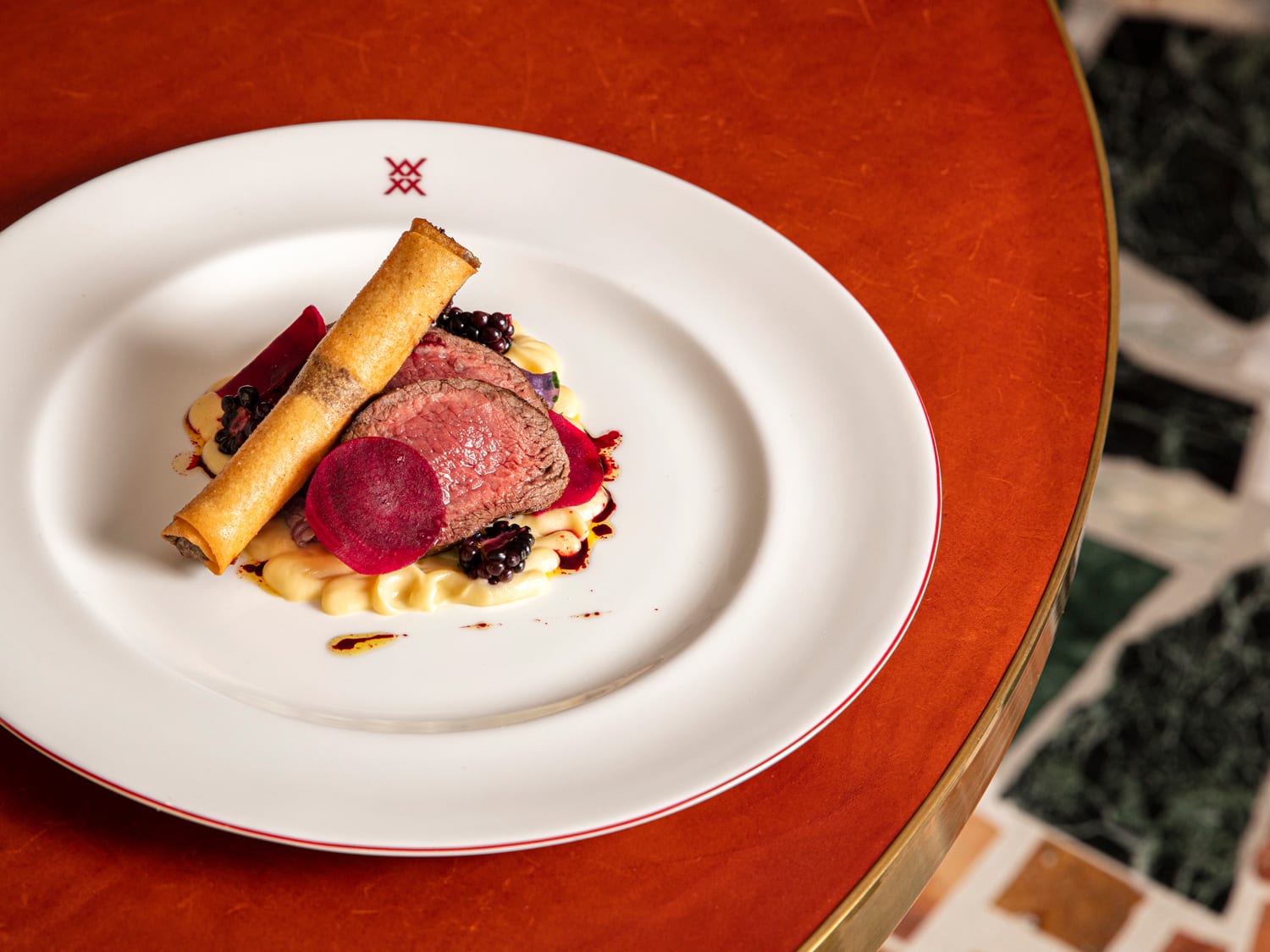 Happily the cuisine from executive chef Jamie Shears and service match the surroundings, celebrating the finest British produce with sophisticated, elegant plates. Smoked eel and potato salad is an haute take on a London favourite of old, while lobster pie for two is the show-stopper you'd expect. We were blown away by a seasonal celebration of venison, while their decadent chocolate mousse reminds you why the classics are well-named.
ALEX DILLING AT HOTEL CAFE ROYAL
When you're known as a 'Chef's chef', someone whose plates are equally beloved by your peers in real life as on Instagram, you're in for a very, very good meal. Few in the capital are as emblematic of the phrase as Alex Dilling in his first eponymous restaurant, Alex Dilling at Hotel Cafe Royal.
Overlooking the gracious curve of lower Regent Street, the sleek 34-seat white dining room is the canvas on which Dilling and team play with modern takes on traditional French gastronomy to brilliant effect. It's the combination of utterly flawless technique, picture-perfect plating and fantastic interplay of flavours which have made this one of London's toughest tables to book.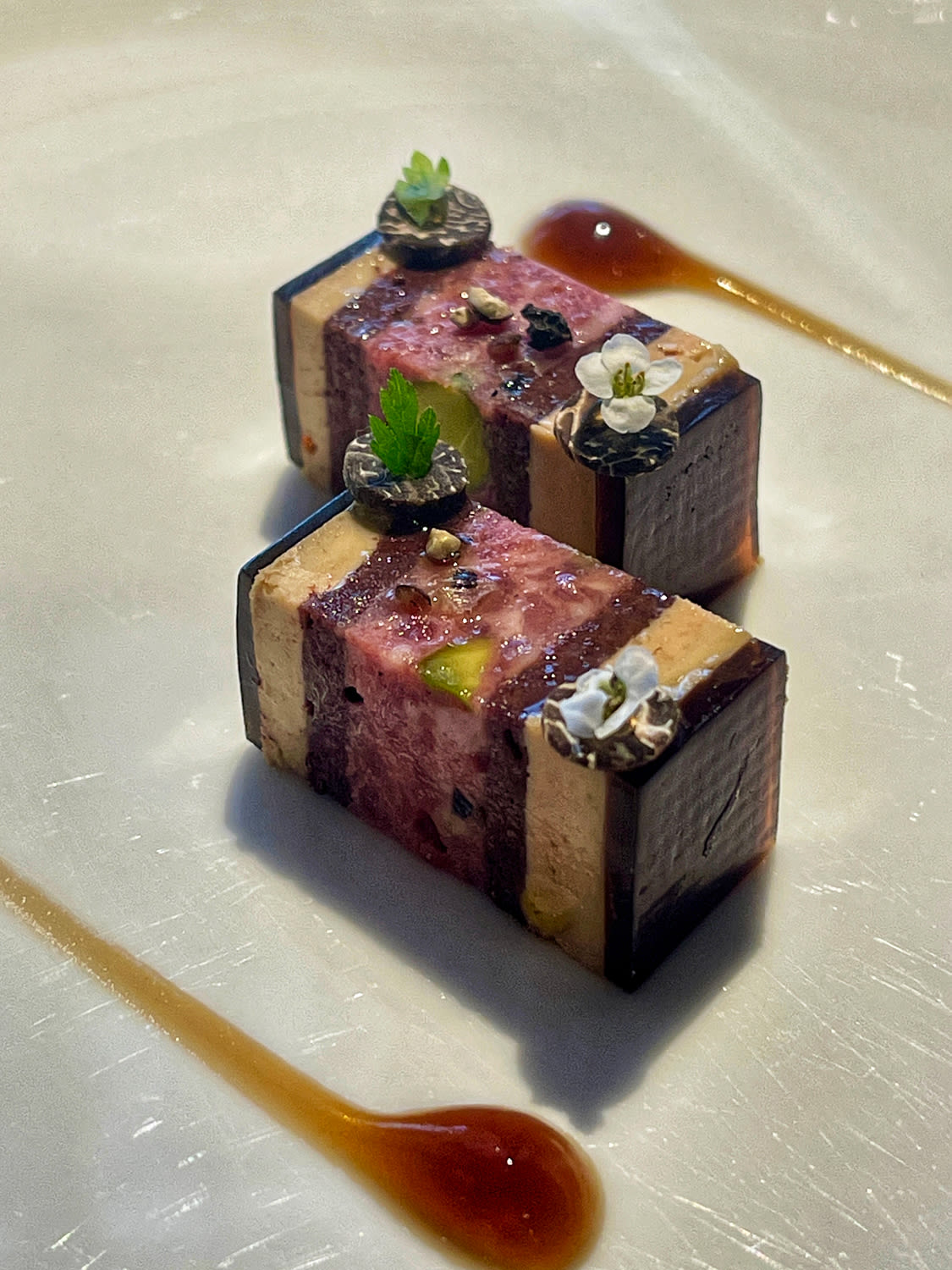 His take on French country terrine brings pistachio-flecked pate surrounded by layers of boudin noir seasoned with espelette pepper, cured foie gras from Southwest France, a consomme gelee and black winter truffle, served with sourdough toast brushed with rendered lardo di colonnato fat. Incredible eating. Then there's the best clam chowder you will ever eat, crafted from confit potato braised in creme fraiche, grilled cuttlefish, cockles from Dorset and aged caviar, finished with a light clam veloute. Although only opened last autumn, Michelin stars must surely be on the horizon.
MAISON FRANCOIS
Set in the heart of St James, one of Central London's most elegant and storied neighbourhoods, Maison Francois proudly waves the flag for France with their modern French spot which celebrates the regional brasseries of Paris, Dijon and Alsace. Executive chef Matthew Ryle oversees an all-day menu, which runs from flawless breads and patisserie at breakfast through to lunch and classy but relaxed evening dining. A gently buzzing atmosphere, filled in part with guests from local celebrated galleries and auction houses, ensues.
The open kitchen lets diners see the team at work, whether crafting hearty specials like cassoulet from Toulouse ‒ perfect for chilly winter months ‒ or pot au feu, the quintessentially French beef stew. But there's also an elegant, light touch at play in dishes like our salad of crab, sea capers, beetroot and puntarelle, a type of chicory. An impeccable cote de veau ‒ a generous veal chop ‒ was beautifully cooked, while the side of cabbage with breadcrumbs, chili and anchovy paste almost stole the show.
Head sommelier Nora Kausinyte oversees an impressive list which is unsurprisingly strong on French wines, but also includes plenty of surprises if you let her and the team recommend.
THE WATER HOUSE PROJECT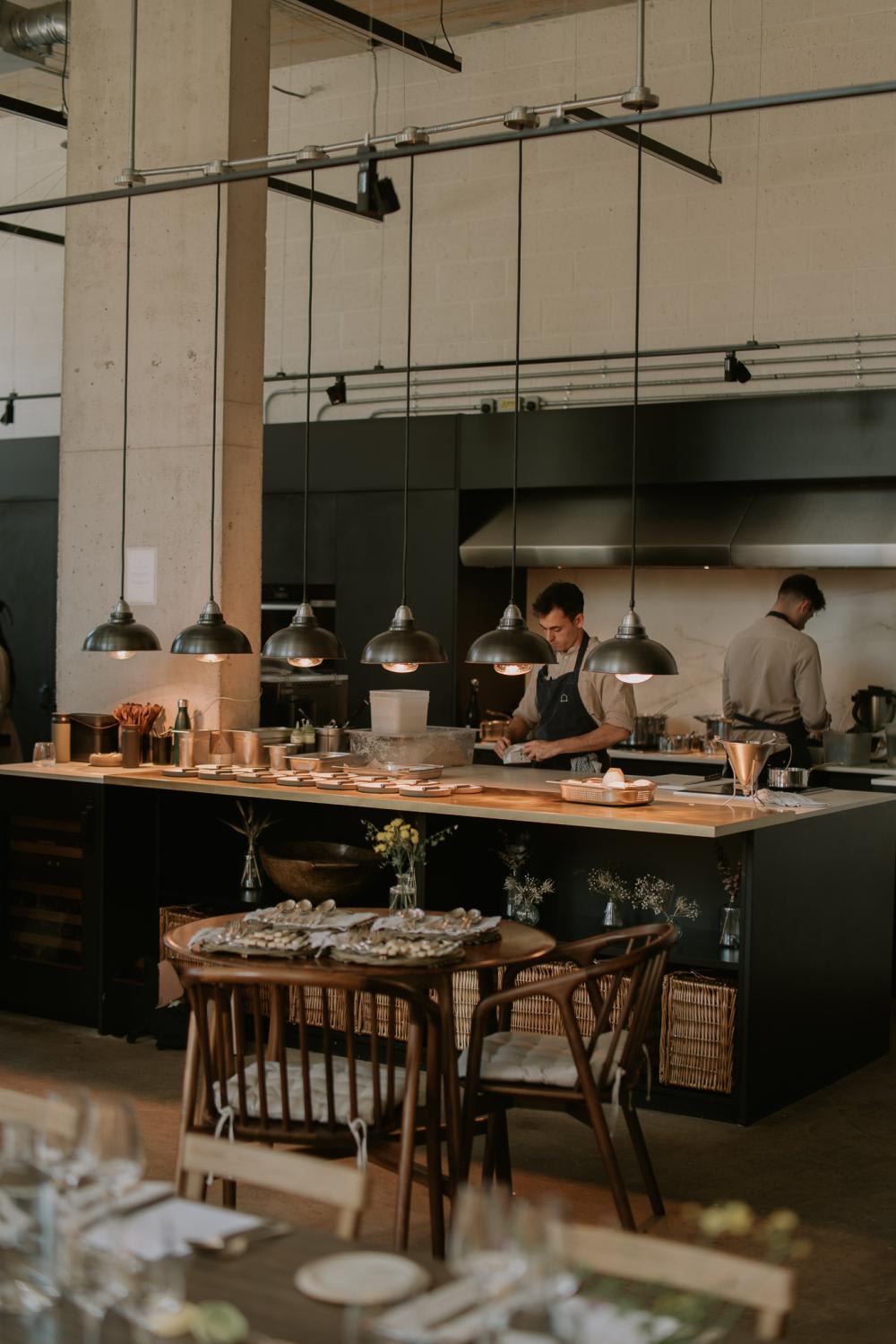 This 'social fine dining' restaurant from chef Gabriel Waterhouse had very humble beginnings in Bethnal Green but has since become a game-changer in its home near Regent's Canal thanks to its unique approach that challenges traditional perceptions of fine dining. At The Water House Project, he and the team have created an environment akin to a dinner party, where guests and chefs mingle through a borderless kitchen.
Interacting is optional, however, as diners can choose to eat at two communal tables, or one of eight more intimate tables around the room. Nine-course tasting menus change regularly to reflect the seasons and use earthy flavours with layered textures, often in a vegetable-centric approach.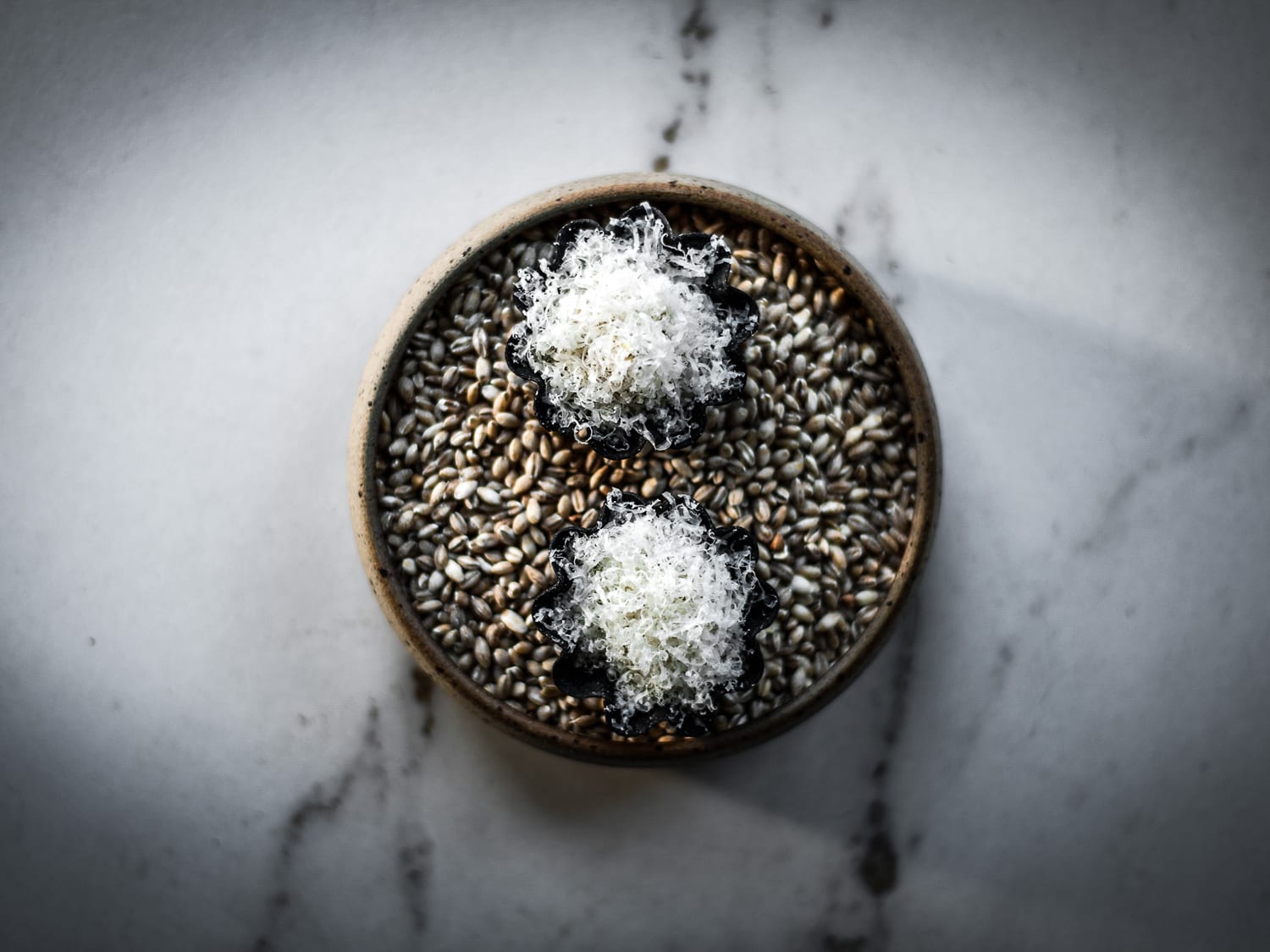 An opening snack could be a Welsh rarebit tartlet, served with pickled walnut and horseradish ‒ pickling and fermentation feature throughout the menu ‒ or a distinctive and seriously creative palate cleanser of artichoke ice cream with fermented blackcurrants and fennel honeycomb. The menu and experience alike are intriguing, innovative and interactive in equal measure, underlining once again the diverse and thoughtful nature of dining in London.