Amid volatile markets, fine wine has performed better than global stocks
Prices of fine wines have held up well this year compared with other asset classes. In the first three months of 2020, the MSCI's world equity index fell over 24 per cent. But some wines had double-digit percentage gains in price.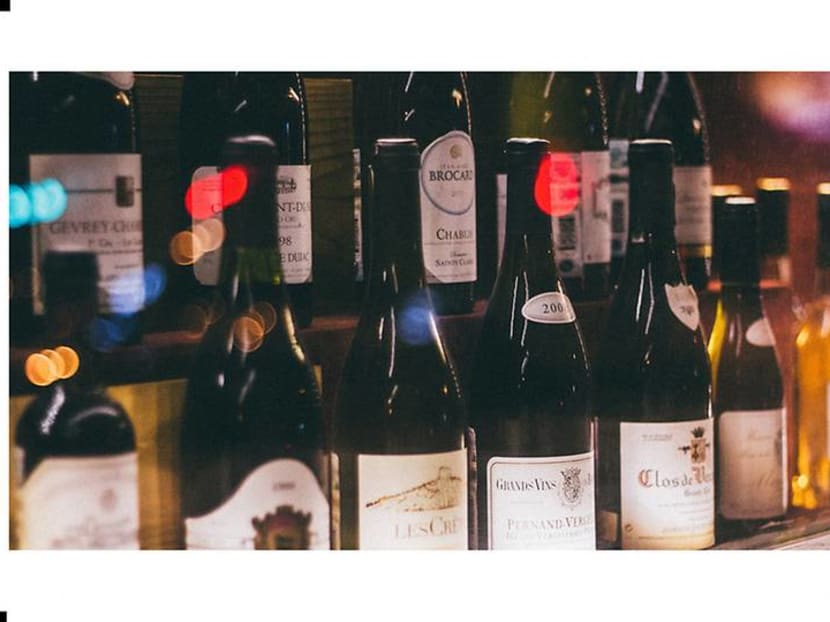 Fine wine enthusiasts who found themselves with time to spare during the lockdown may have experienced a wave of oenophilia. The signs include drinking up those top bottles reserved for special occasions, creating spreadsheets with nerdy Excel formulas to tot up one's holdings and lingering too long over emailed offerings from wine merchants.
Some of those emails appear to have achieved the desired result. Specialist UK wine merchants have reported a doubling or trebling of their online trade. Even better for merchants and producers, prices of fine wines have held up very well this year compared with most other asset classes such as equities.
This comes just as France's Bordeaux region begins to offer its finest wines of 2019 in the annual en primeur (futures) season. How this vintage is priced and received by investors will be watched closely. Early reviews suggest the 2019 harvest compares favourably with most in the past decade and is the best since the very well-received vintage of 2016.
Judged against the S&P Global Luxury Index, which tracks 80 of the largest publicly traded luxury goods companies, fine wine prices appear to have held relatively steady. The Liv-ex index of the 1,000 most traded fine wines on its exchange had fallen only 1.7 per cent by the end of May, versus a 14 per cent drop for the S&P luxury benchmark.
The same holds for global stocks. In the scary first three months of 2020, the MSCI's world equity index fell over 24 per cent. Over the same period, some wines had double-digit percentage gains in price, according to data from wine exchange Liv-ex.
The experience of wine dealers throughout lockdown has not been uniform. Like most UK merchants, Caspar Bowes of Bowes Wine reported brisk sales of lower and mid-range price wines. However, he added: "Fine wine has been steady, but what with the pressure on the British pound one might have expected an uptick of interest from Asia – something that hasn't really emerged."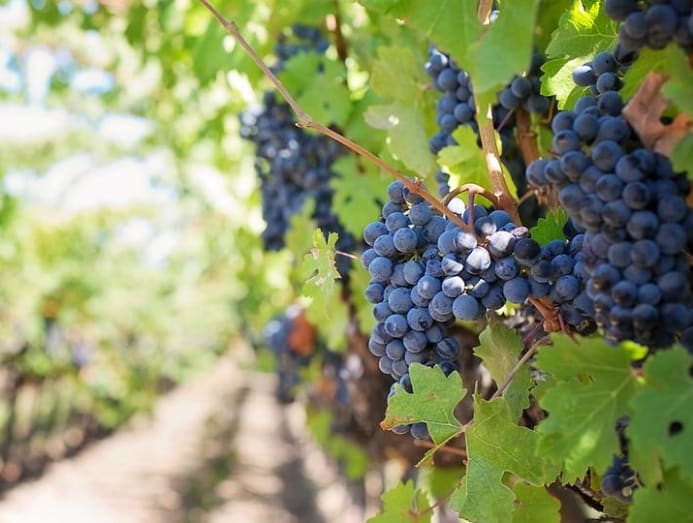 In Hong Kong, wine merchant Altaya Group had a great start to the year, according to its owner Paulo Pong, in spite of months of protests in its home market. His clients bought up the 2018 Burgundy vintage. Then, after Chinese new year in late January, the lethal contagion of the coronavirus revealed itself. Business slowed precipitously, including Altaya's hospitality business to restaurants and bars, which makes up about half its business.
Stephen Browett, chairman of London-based Farr Vintners, has seen something similar. As one of the larger traders and merchants of fine wine, with annual sales of more than £60 million (S$104 million), he feels confident that prices have not dropped much. But then again finding winners is not so easy.
It helps if wines receive very positive reviews from renowned critics, such as the FT's Jancis Robinson. Browett pointed to her strong review of Chateau Meyney of Saint Estephe early this year: Soon afterwards, the wine jumped in value by 23 per cent to £360 a case. An attractive sticker price probably helped, too.
"Fine wine has been steady, but what with the pressure on the British pound one might have expected an uptick of interest from Asia – something that hasn't really emerged." – Caspar Bowes
Much more in the investment category is Sassicaia, a Bordeaux-like wine produced by Italy's Tenuta San Guido. Sassicaia is one of the original Super Tuscans – wines made in the region often using non-local grape varieties.
Two of its vintages, 2009 and 2013, stood out among the top performers on Liv-ex this year. Both have already delivered delicious returns to holders since their release on the market two years after the vintage, each jumping by at least half from their opening offer prices by the end of last year. By mid-May, their values jumped again by an average of 15 per cent in the year to date.
Not many top Bordeaux wines make the Liv-ex list. For years, the best way for private investors to turn a profit was to spot the best reviews from top reviewers on Bordeaux wines, then buy up the early offers (en primeur). This reserved one's supply before the bottles hit the open market. Demand for these early-stage purchases has died down over the past decade, however.
A period of frantic speculation, partly fomented by Asian buyers, inflated prices of the 2009 and 2010 vintages in Bordeaux so much that the market has suffered a hangover ever since. Today, Paulo Pong's best-heeled clients prefer to buy Burgundy, which has since taken over from Bordeaux in the prize list for most expensive bottles. Eight of the top 10 most expensive wines (easily £10,000 a bottle) on Wine Searcher's list were Burgundy vintages.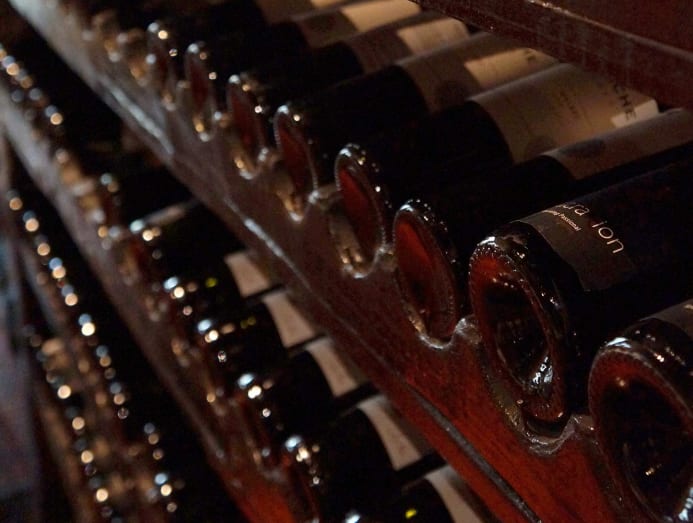 Yet apart from one white Burgundy, Bonneau du Martray from Corton Charlemagne, the region did not feature among the top gainers. Three of the top 10 performers came from the Rhone, a perennial underperformer, and one to keep a close eye on this year, said Liv-ex. 
In the US, demand for both top Bordeaux and Burgundy has faded among the clients of Tim Clew at The Wine Trust in New York, who began as an investor in wine, and is now a distributor in seven US states. While the en primeur market has become less significant over the past decade, Burgundy's problem has been different. A combination of exorbitant prices and a lack of supply has turned off his buyers, he said. 
As a US distributor for certain winemakers, shipping direct to some restaurant customers, Clew has a keen sense of the trade flows for European wine into the US. 
Import tariffs on French still wine of 25 per cent, imposed in October last year, have had some impact on his business. But not at the top end. Importers of top producers, such as Chateau Haut-Brion, could pass on any added charges to customers. At lower price points, he has noted some resistance to pay more and a shift towards Italian and New World wines. "In general, price sensitivity has increased this year," he said.
"In general, price sensitivity has increased this year." – Tim Clew
He does not expect any resurgence of interest in Bordeaux's en primeur market, after it dropped off in 2012. But he does detect a growing interest among top restaurants and wealthy customers in provenance – not just for reasons of protection from counterfeiting.
His customers are eager to understand about the region and specific vineyards that produce their fine wines. Burgundy's small production volumes, sometimes from tiny plots, fulfil this interest. But so too do Italian wines, particularly those from the Piedmont. 
"Bordeaux suffers from not having enough of this [sense of place]," said Clew, a factor he thinks partly explains why his customers are now less interested in the top marques of Bordeaux.
The 2019 vintage's en primeur campaign has got under way in the past two months, but more than a few merchants have their doubts about how well sales will go. That has nothing to do with the quality of the output. By all early accounts the harvest and bottling went well.
But years of building tensions between merchants and the chateaux, as the latter have restrained supply to this futures market, are set to come to a head this year in the wake of coronavirus. For some time many of those top chateaux have decided to keep prices up, perhaps to undermine the speculation (and lost profits) on these bottles.
Due to COVID-19 restrictions, reviewers could not go to France in March for their normal frenetic season of tastings. Instead, the growers have sent samples to the critics by air shipment, trying to create what James Molesworth at the Wine Spectator magazine called a "virtual campaign".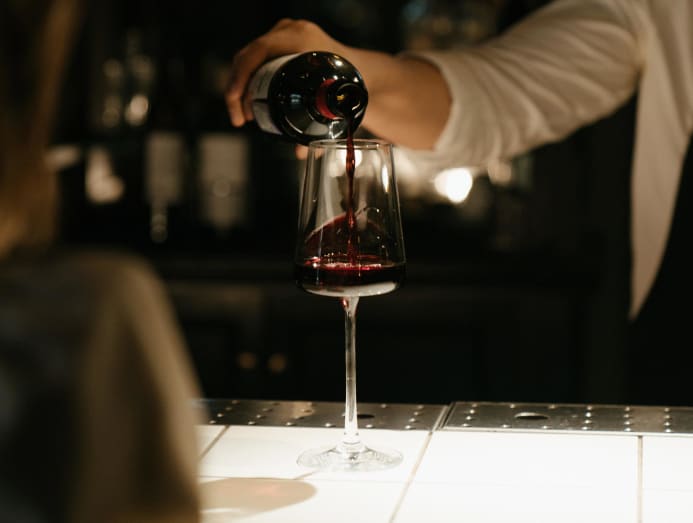 Tasting wines when they are so fresh from the barrel is hard enough, let alone "what might happen to these unfinished, unstable wines" when airfreighted over thousands of miles.
He and others, such as Browett feel that prices must fall for the 2019 Bordeaux vintage – and there are early signs that this is happening. Sought-after chateaux such as Palmer and Pontet Canet recently priced their 2019 offerings down 30 per cent from the previous year. 
The lack of speculative frenzy for most fine wines in the past couple of years might explain the sangfroid of investors so far this year. At the same time, a recognition among Bordeaux's top producers that prices need some adjustment is a wise move. Both factors should help sustain the interest of wine collectors for this year at least.
By Alan Livsey © 2020 The Financial Times