Why restaurants will have to rethink their business model in order to survive
Companies like Alibaba and Uber are increasingly use data and machine learning to understand what people want to eat and when they want to eat it.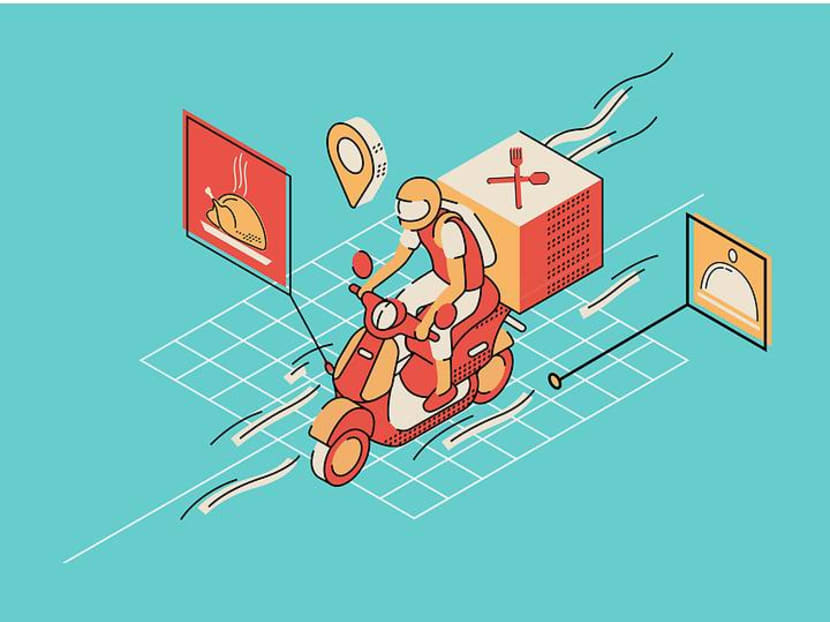 The expansion of the restaurant trade was one of the unexpected ricochets from the French Revolution of 1789. As aristocrats lost their heads, their chefs lost their jobs. Thrown on to the streets, they found a new living opening public restaurants and feeding hungry revolutionaries.
Le Grand Vefour, which opened just before the upheaval in 1784 in the arcades of Paris's Palais Royal and is still running today, was one of the grandest examples. Its signature fricassee de poulet Marengo celebrates one of Napoleon's most famous military victories.
But if restaurants were born out of revolution, many of them may die in one, too. The latest technological revolution is dis-intermediating the intermediary, enabling buyers and sellers to match their needs in faster, cheaper and more direct ways.
Internet companies, such as Alibaba and Uber, and venture capitalists have been pouring billions into food delivery companies and dark kitchen operators aiming to move meals from restaurants or high-turnover industrial kitchens in cheap locations directly to consumers' front doors. Meals on wheels has acquired a new meaning.
Having taken on taxi cartels around the world, Uber's founder Travis Kalanick is trying to disrupt the restaurant trade. Last year he invested US$150 million (S$207 million) to acquire a controlling stake in City Storage Systems, which runs smart kitchens and has big ambitions to change the way meals are prepared and sold. Amazon, the great white shark of e-commerce, has scented blood in the water and has been haltingly experimenting with food delivery. Subject to regulatory clearance, Amazon is leading a US$575 million investment round in Deliveroo, the London-based food delivery company.
Running a restaurant has always been a precarious high-churn game but traditional eateries are increasingly being challenged by high rents and wages and near-instantaneous exposure of their failings on social media.
For the moment, food delivery companies are helping some traditional restaurants win incremental business. Dark kitchens can also enable them to de-risk expansion, allowing them to explore new locations without running the risk of opening premises there. Some industry figures warn, however, that this could prove fool's gold as food delivery companies and dark kitchens develop brands of their own to compete with the restaurant chains. These data-rich operators will know their customers far better than a restaurant ever can.
The most dramatic changes are occurring in China, India, Brazil and Indonesia, where the classic restaurant trade is under-developed and a clutch of innovative companies is expanding fast.
There are some 355 million users of food delivery apps in China, where the two internet giants, Alibaba and Tencent, are slugging it out. Their delivery businesses, Ele.me and Meituan, offer an increasing range of services, including convenience store items and flowers. An estimated 1.8 million food deliveries are placed every day just in Beijing.
Naspers, the South African investment group, has put more than US$2 billion in food delivery companies around the world, including iFood in Brazil and Swiggy in India, serving 35 countries and delivering about 100 million orders a month. Larry Illg, chief executive of Naspers' online food delivery and ventures arm, says the opportunities are probably greatest in these fast-developing countries given the growth in middle-class demand and inefficiencies in market structures. In the west, people spend about 10 per cent of their money and time on buying and preparing food, he says. In less developed countries that is closer to 20 per cent.
The ultimate prize for these companies is to predict patterns of consumption enabling them to offer even faster and cheaper deliveries. They can prepare and dispatch the requisite number of salads to certain districts in Mumbai before orders have even been placed.
"These companies are increasingly using data and machine learning to understand what people want to eat and when they want to eat it," Illg said. "By aggregating supply and demand you can do a better job of matching. Restaurants will have to rethink their model."
As in so many other areas, technology is commoditising convenience. But even the most evangelical technologist believes that some restaurants will continue to exist. They will, though, increasingly live or die by the power of their brand and the appeal of the experience they offer.
As Le Grand Vefour discovered at the outset of the trade, the most important competitive advantage for any restaurant is its unique ambience.
By John Thornhill © 2019 The Financial Times Ltd