Planning an Italian getaway? A winemaker's travel guide to Piedmont
There is more to Piedmont than its famous Barolo wines. Franco Conterno, fifth generation vintner of the renowned Aldo Conterno winery, gives his tips on where to eat and stay in this scenic corner of northern Italy.
If you are planning to eat and drink your way through Italy now that the Vaccinated Travel Lane (VTL) to Italy is back up and running, Piedmont is a good place to start. Home to great wines, prized truffles and rustic trattorias, the northern Italian region is a foodie's paradise. CNA Luxury spoke with Franco Conterno, winemaker of Piedmont-based Aldo Conterno winery, to find out more about la dolce vita in his hometown.
How did Piedmont respond to the COVID-19 pandemic? Is the region on the mend?

Piedmont has responded quickly to the pandemic, with a great commitment to the safety of the populace and tourists. The vaccination campaign and social distancing measures have enabled the government to keep the situation under control.
The wine industry in Piedmont is healthy, and exports are doing well now. After the lockdown, wineries have resumed their operations and are welcoming visitors.
Tell us a bit about yourself and your winery.

I am the oldest of the three sons of the Conterno family – we represent the fifth generation. I have an oenological background and handle the wine promotions. My brother Stefano oversees the winemaking, and our youngest brother Giacomo is in charge of office administration. Our winery in Langhe, Piedmont, is named after my late father Aldo, and we are known for Barolo, the red wine made from the region's Nebbiolo grape.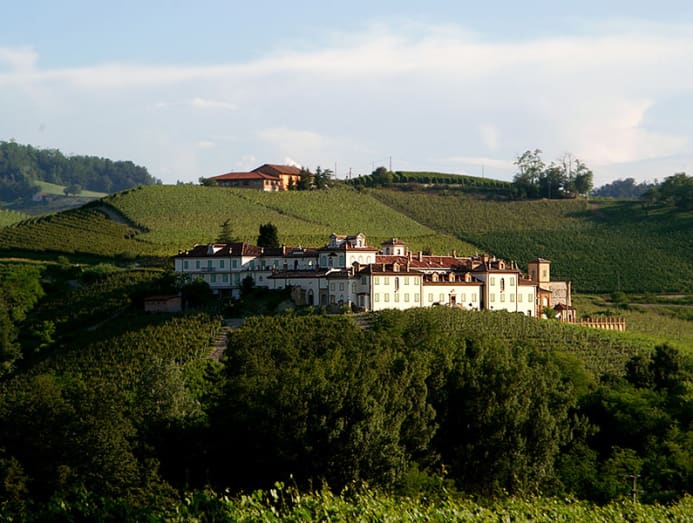 We are considered a very small winery: We own 25 hectares of vineyards, and our production figure is only 80,000 bottles a year. We can make up to 200,000 bottles but we choose not to, as we prefer to focus on quality over quantity. Our philosophy is to make a wine that we love. It's impossible to make a wine that everyone likes – or even the best wine in the world, for that matter – because people have different tastes.
How do you tell if someone likes your wine?

If you finish the entire bottle [in one sitting], it means you enjoy the wine. If you have a very rich or full-bodied wine, the first glass would maybe taste the best. But the subsequent glasses may not be that enjoyable – the third or fourth glass may be too much for the palate. We make wines with elegance and finesse, so you can also pair them easily with food.
"It's impossible to make a wine that everyone likes – or even the best wine in the world, for that matter – because people have different tastes." – Franco Conterno
Talking about food, do you have any favourite restaurants in Piedmont?

In Alba and its outskirts, we have the biggest concentration of the finest restaurants in a small area in Italy: There are 20 Michelin-starred restaurants, many of them serving modern or fusion-style food, but some also stick to regional classics. There are only 11 three Michelin-starred restaurants in Italy, and one is in Alba – Piazza Duomo, which is located in the town square.
We also have the traditional trattorias, which have a long history behind them. For example, Ristorante Bovio in La Morra. It has no Michelin stars but a 100-year-old history as a family-run establishment. It sits on a hilltop, so you get great views. The menu offers Piedmontese classics like Carne Cruda, a starter of raw beef with seasonal ingredients, and Vitello Tonnato, sliced veal with a creamy tuna sauce. There's also Brasato al Barolo, beef cooked with Barolo wine sauce. If you like pasta, you can try Tajarin, an egg pasta that looks like tagliatelle.  
Generally, if you go to a trattoria, you can expect more classic and traditional food. You'd find more contemporary cuisines in Michelin-starred places.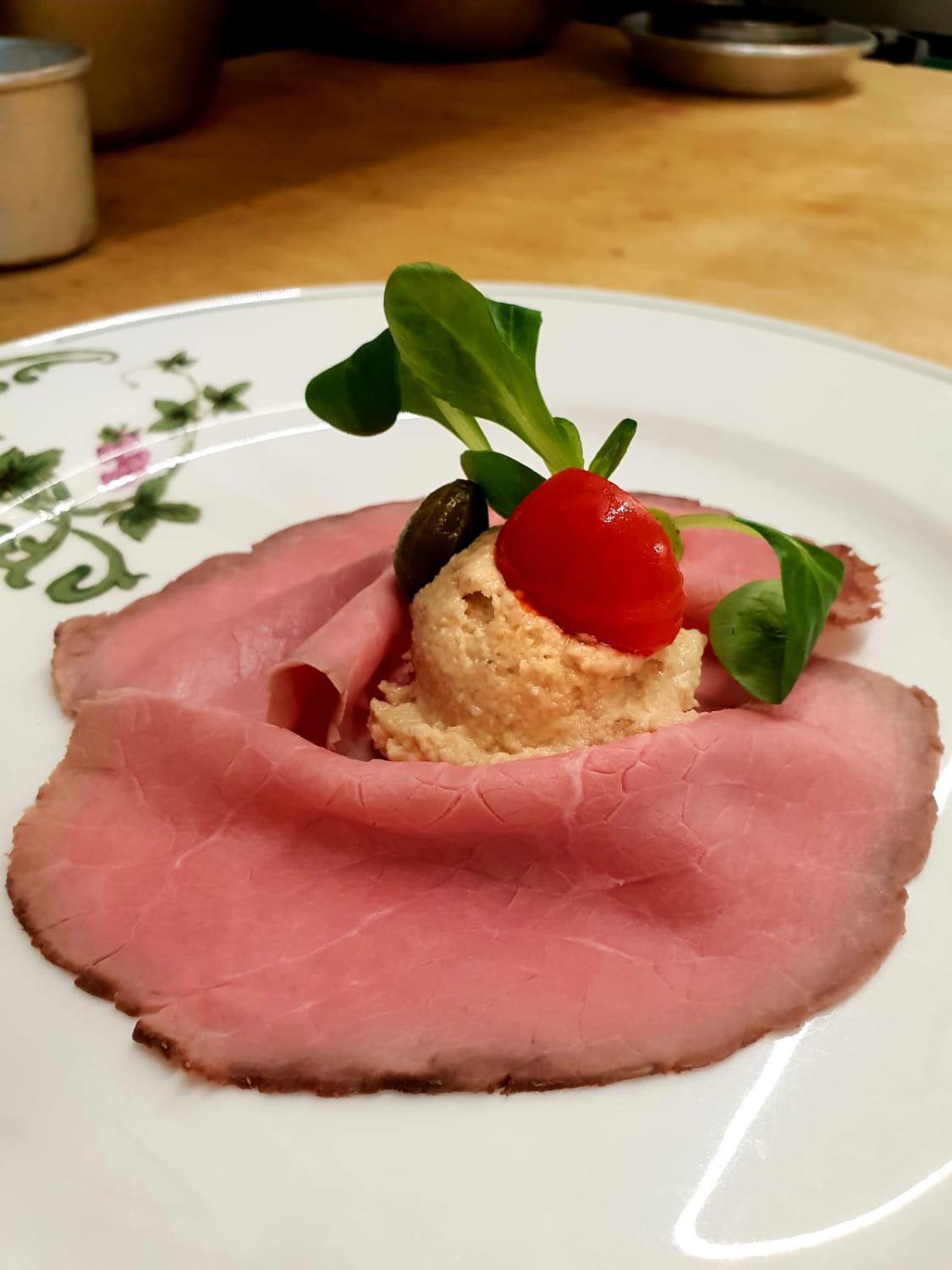 How would you characterise the food of the region?

The food in our region tends to be rich, with heavy sauces. We don't really have a tradition of eating fish in Piedmont because we are landlocked, although we are known for our salt-preserved anchovies.
What kind of accommodation would you recommend to a first-time visitor in Piedmont?

There's the five-star Il Boscareto, which is a modern resort and spa. If you prefer something more traditional and romantic, try the Hotel Villa Beccaris in the beautiful village of Monforte d'Alba. It's a boutique hotel occupying a restored villa on a hilltop.
Which wine would you recommend to someone who is new to Barolo?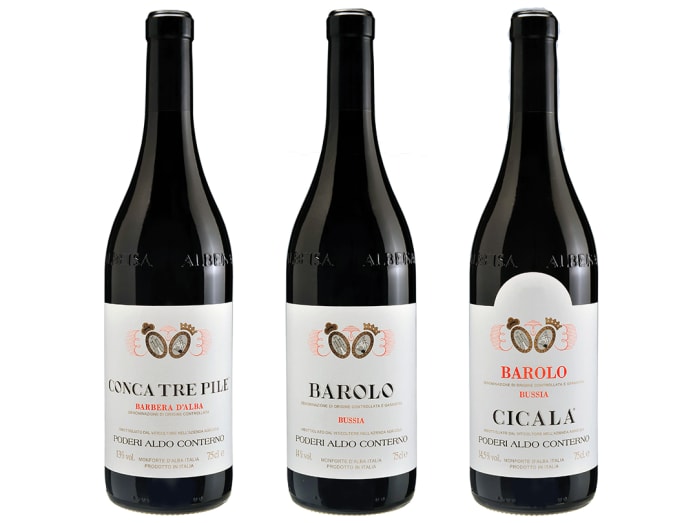 We have an entry level wine called Il Favot, which is made from Nebbiolo. Because we use the grapes from the youngest vines – less than 15 years old – the wine is a little softer and easier on the palate. Instead of maturing them in big Slavonian oak barrels, we use French oak, which imparts sweeter, vanilla-ish tannins to the wine. The style is a little more international. For young people or new drinkers who don't know a lot about Barolo and don't want to spend a lot on their first bottle, Il Favot is the first step to discovering our wines.
If they like Il Favot, they can move on to try our more traditional Barolos, such as our single vineyard Colonello and Cicala wines.

Aldo Conterno wines are available from www.grandvin.com.sg