Michelin-starred chefs Sun Kim and Mano Thevar set to debut their new Korean Indian restaurant Tambi
The concept for Tambi, slated to open in the second week of June, will be the first of its kind.
Have you ever tried chicken curry infused with kim chi? What about meen polichatu — a Keralan dish of spiced fish wrapped in banana leaves — spiked with Korean gochujang?  These combinations may sound far-out to some, but for Michelin-starred chefs and close friends Sun Kim and Mano Thevar, they are delicious mashups that they've enjoyed for years. Come early June, you too can have a taste of this unique culinary mix when Kim and Thevar debut Tambi, a casual Korean Indian restaurant along Amoy Street.
In Tamil, Tambi means little brother, an apt name for an eatery helmed by two big-name chefs whose restaurants, Meta and Thevar, are owned by the same group. Unlike the mannered dining rooms of their acclaimed establishments however, Tambi promises to be cool, casual and loud. "It's going to be fun, almost like an izakaya, with a good selection of sake, liquor, whiskies, gins and highballs," said Thevar.
But first, the burning question: Do Korean and Indian flavours make good plate-fellows?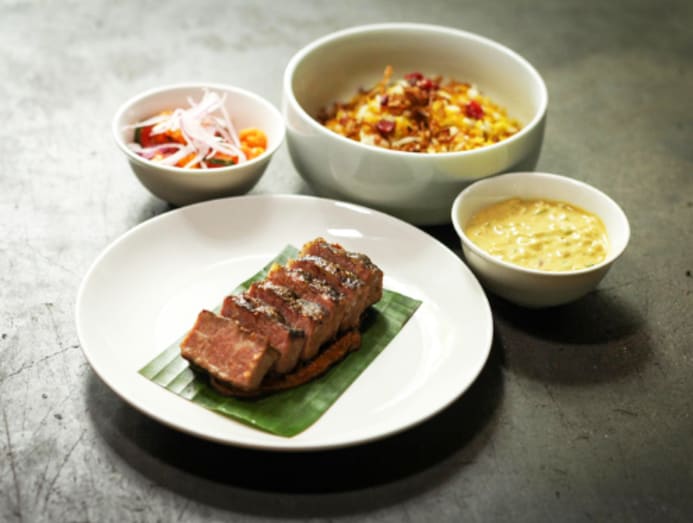 Both chefs have no doubt. Kim, for one, has been eating chicken curry with kim chi for years, even if Thevar (like most of us, let's be honest) was at first sceptical.
"One night I made a curry chicken and he made a kim chi stew," recounted Thevar. "We ate the two dishes together and I was like, wow, that's good!"
Even Kim's Singaporean Indian wife has come to agree. "When my mother-in-law, who is from Tamil Nadu cooks Indian food, I eat it with kim chi and other Korean side dishes. At first, my wife thought it was weird. But then she tried it and said, 'eh, it's nice!'," said Kim, laughing.
The two friends are full of stories like these.
"One time Mano took us to (Keralan restaurant) Premaas at Little India," said Kim. "They had this polichatu fish which they deep-fry, cover with sambal and cook in a banana leaf. I really loved it! So I made one for staff meal, mixed with gochujang, and let Mano try it. He thought it was really good!"
That's pretty much how Tambi's menu is being created — drawn from shared experiences, inspired by things both quotidian and far-flung, and often discussed in the Keong Saik back alley that Meta and Thevar share.
Some dishes, like the pomfret gochujang polichatu and kim chi curry stew chicken will feature a combination of Korean and Indian flavours. Others, like a pepper tamarind pork pluma biryani, might draw from the Southeast Asian cannon, while yet others might be purely Korean or Indian.
While Tambi's menu is still being finalised at the time of writing, some dishes that look set to make it to the list are beef tartare apalam, beef galbi Madras curry don with pickles and fried egg, crab Maggi goreng, and oxtail bone marrow murtabak with daikon and cucumber kimchi.
Kim and Thevar said prices will remain affordable as Tambi also reflects their desire to show their gratitude to Singapore's dining community who have supported them through thick and thin.
It wasn't so long ago, after all, when the bone marrow murtabak was among the offerings that saw Thevar through the lowest days of the pandemic, when dining restrictions meant constantly dreaming up new takeaway dishes to make ends meet. Once pandemic restrictions were lifted, Thevar and Meta re-joined the ranks of Asia's 50 Best Restaurants list (17th and 56th in 2023 respectively) and earned a few Michelin stars (two for Thevar and one for Meta). "Our restaurants have become places where people only come on special occasions, and we have a lot of tourists dine with us too now.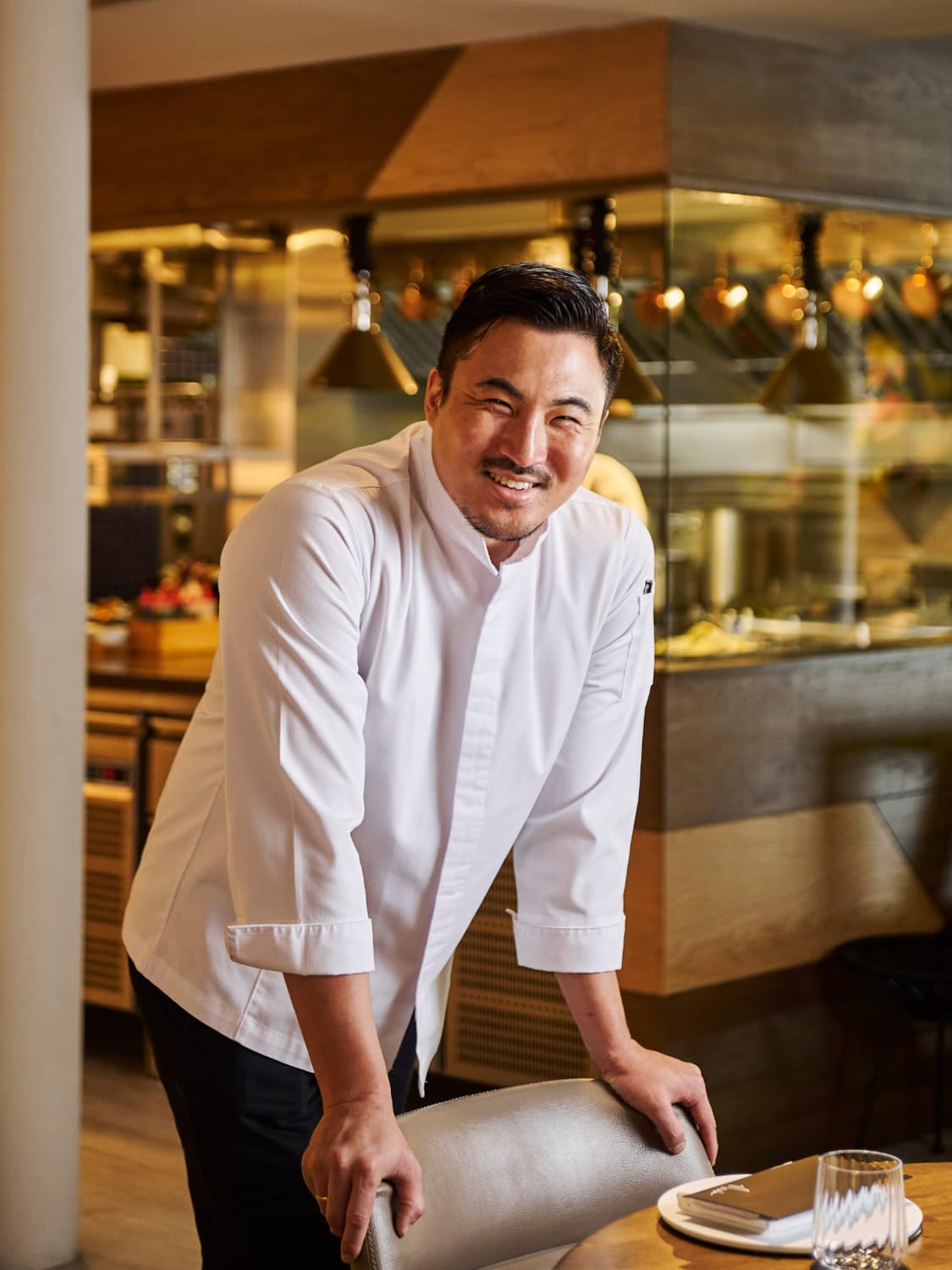 "But we've survived throughout the years because of the local and expat community, so we need to give back to them. That's why we want this food to be enjoyed by everyone," said Thevar.
"With Tambi, you don't have to wait for a special occasion, you can just come with friends to enjoy a few dishes, or come alone for one thing, like nasi goreng, because you're around the corner," Kim added.
The duo, who met 10 years ago while working at Waku Ghin in Marina Bay Sands, are palpably excited about their new creation. With Tambi, they are certainly breaking new ground, what with the Korean Indian mash-up that it promises. "People say it sounds weird," admitted Thevar, "but at the end of the day, when you go to a restaurant not knowing what to expect and then you leave happy, that's priceless. That's what we want to create."
Tambi will be located at 47 Amoy Street.