Game Of Thrones is ending – but you can pack your bags for a visit to Westeros
Since its debut in 2011, the show has helped Northern Ireland build a tourism industry, and transforming Belfast's film-making industry into a powerhouse.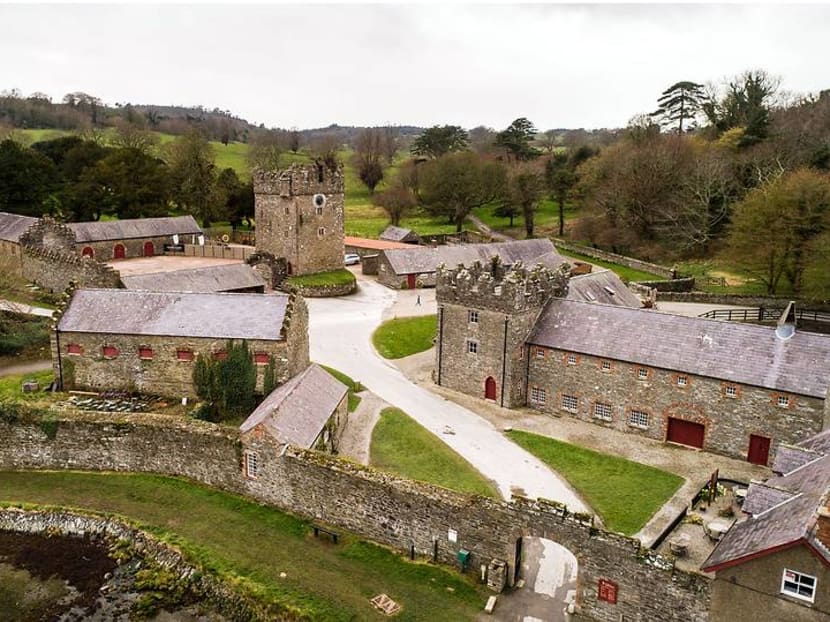 The many marvels dotting the dramatic Antrim Coast of Northern Ireland include a cluster of eerily beautiful caves in this tidy village, around 72 km north of Belfast. Formed by 400 million years of shifting red stone and the surging slate-blue Irish Sea, the caves inspire awed reflection upon the raw power of nature and the irresistible imprint of time, among other musings on the mystic.

A voice whispered into my ear: "That's where Melisandre gave birth to the shadow monster."

So it was – I knew it was around there somewhere, as did the dozens of Game Of Thrones fans surrounding me, feverishly snapping selfies before returning to their tour bus in a nearby parking lot.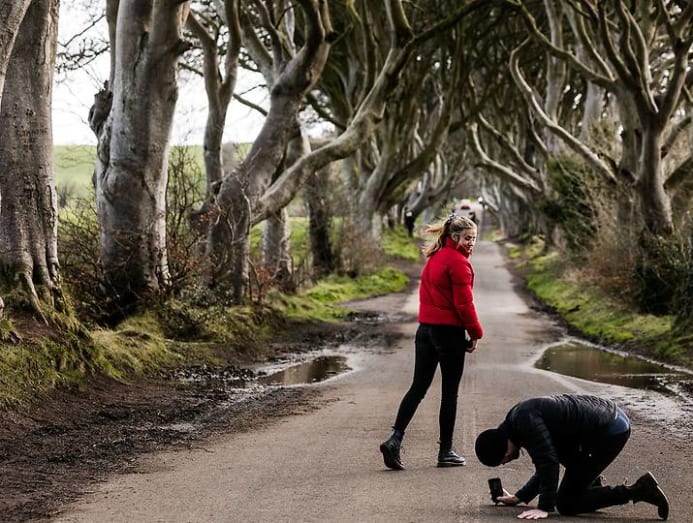 The voice belonged to my own guide, Flip Robinson, a two-metre tall, magnificently bearded man who previously parlayed his stature into a gig as a stand-in for behemoth characters like Hodor and the Mountain. He waved to a colleague as she led her group away as suddenly as it had arrived, and off toward Braavos or the Iron Islands or some other "Thrones" location down the road.

Since debuting as an expensive curiosity in 2011, Game Of Thrones has gone on to become one of the world's most influential pop culture franchises, leaving a dragon-size footprint on everything it touches.

Nowhere is that dynamic more visible and tangible than the production's former home, which, as the series kicks off its final season on HBO on Apr 14, is poised to serve as the keeper of the Thrones flame.

Game Of Thrones has filmed all over the globe, including in Croatia, Spain, Morocco, Iceland and Malta, and other locations have become synonymous with the show, for better and worse. But as the home of not only the production, in Belfast's Titanic Studios, but also Westeros itself, Northern Ireland has been transformed in fact and figment. As the series altered the TV landscape, it also altered actual landscapes: For millions of viewers all over the world, this country has been redefined and remade in the show's image.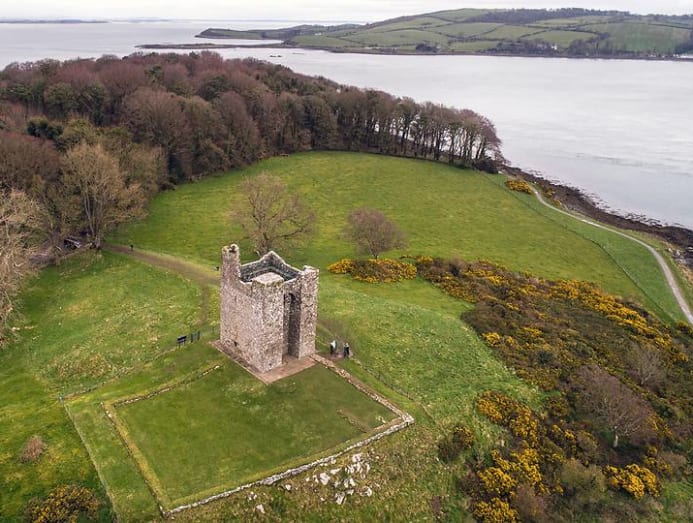 In the process, Belfast's filmmaking industry has gone from a sleepy endeavour to a powerhouse. "Game Of Thrones changed everything," said Richard Williams, chief executive of Northern Ireland Screen, which promotes film and television production in the country. "We are relevant – it is basically night and day."

The region has also built a tourism economy on the back of the show, especially on the coast, which provided much of the outdoor scenery. This majestic stretch of landscape and its famously scenic Causeway Coastal Route is now crisscrossed with motor coaches bearing Thrones pilgrims. Elsewhere, spots like the Castle Ward estate, near Strangford, site of the original Winterfell, have seen crowds swell with thousands of fans each year.

All told, Thrones has funnelled hundreds of millions of dollars into the region. But the financial benefit might actually pale compared with a more existential one in a place that for decades was known internationally mostly for sectarian violence.

"Twenty years ago, you would have been here writing about the Troubles, not a TV show," Gary Hawthorne, one of my drivers, told me during my visit.

Robinson said, "Fake violence has helped bring us back from the real violence."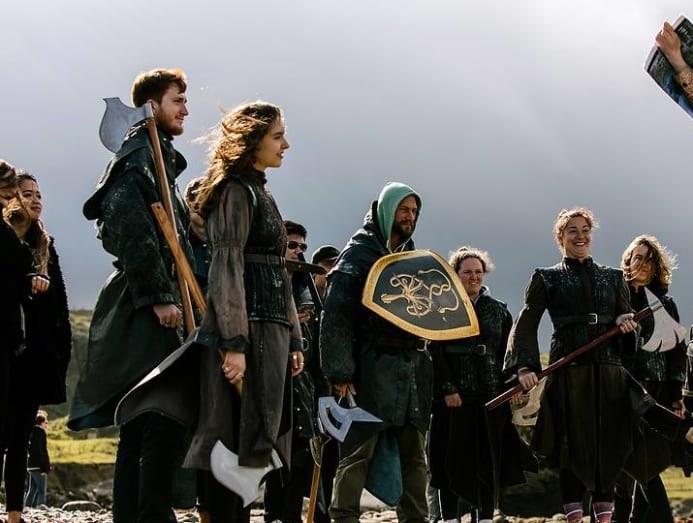 Part of the outsize impact Thrones has had on Northern Ireland comes from the size of the production relative to the size of the place, which was a main reason it was such an ideal home base. At 14,000 sq. km, the country has a population of 1.9 million. Within that area is an astounding array of scenery that is particularly suited to a medieval fantasy saga.

"We had 63 locations in 10 years, every single one of them within an hour and a half of Belfast," said Robert Boake, the supervising location manager in Northern Ireland.

This became apparent on the afternoon I spent driving with Robinson along the causeway, a twisting roadway that hugs the U-shaped glens of the coast, the Irish Sea on one side and villages and vertiginous green hillsides, strewn with sheep, on the other.

In mere hours, we spanned Westeros and beyond, moving from the Wall and Castle Black (Magheramorne quarry), to the stairs where Arya crawled out of the Braavos canal (Carnlough Harbour) to the rocky shoreline in Pyke (Ballintoy) where the Greyjoys did nutty Greyjoy stuff. We also closed the shadow-baby loop, strolling around the Stormlands meadow (near Murlough Bay) where Renly made camp until Melisandre's monster got ahold of him. Occasionally we stopped to walk around and by turns get lashed with rain, pummelled by wind and caressed by crystalline sunshine. ("In Northern Ireland, you get four seasons in one day," Robinson told me, which I eventually came to realise is a national slogan.)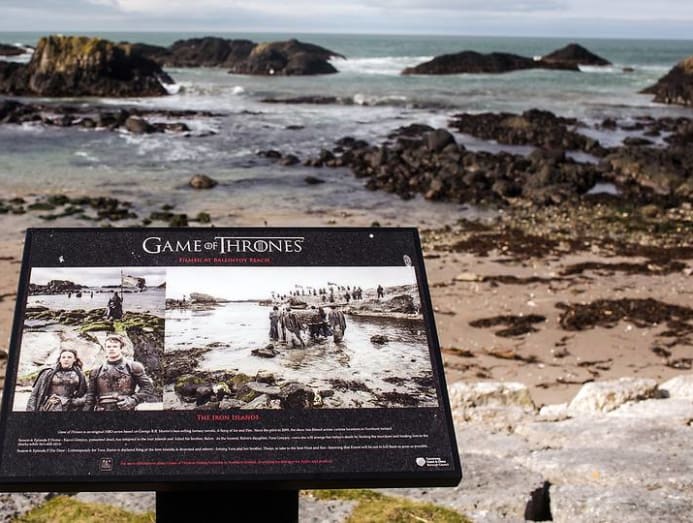 At Fair Head outside Ballycastle, we parked in a muddy lot, dropped a few pounds in the honour box and walked uphill through a horizontal downpour. About 20 minutes later, the rain was gone and the sun dried our faces as gale-force gusts threatened to blow us over the edge of a sheer cliff dropping hundreds of feet to the rocky coast.

We'd arrived at Dragonstone, or the dazzling headland the Targaryen family stronghold was CGI'd upon, anyway. To stand where the impossibly green meadow gives way to grey granite cliffs plummeting toward the sea, as you note the spot where Tyrion and Daenerys argued over strategy, where Jon Snow met Drogon, is to feel the frisson of an epic story meeting an epic landscape.

As we drove along the coast, Robinson reminisced about his time as Hodor's double, dodging White Walker stuntmen in the Three-Eyed Raven's cave as he dragged Bran's double toward a green screen, in one of the show's most famous scenes. "Then Kristian Nairn held the door," he said. "He did the easy bit."

Robinson, 52, was a former carpenter laid low by the global financial crisis, working as a tour guide when he applied to be a Thrones extra. Soon he was facing off with the likes of Lena Headey and Nikolaj Coster-Waldau as a stand-in for the undead Mountain, a stint that became the hook for his Giant Tours, which takes small groups of Thrones fans up and down the coast.

"It changed my life around," he said.

The show has done the same for the region's movie industry. A few films had been shot in Belfast's cavernous old ship painting hall, now part of Titanic Studios (so named because it's near where the doomed ocean liner, the city's other most famous export, was built). But since Thrones took up residence there, it has turbocharged the business, conferring the credibility that comes from hosting the most elaborate TV series in history and training a generation of crew and craftspeople.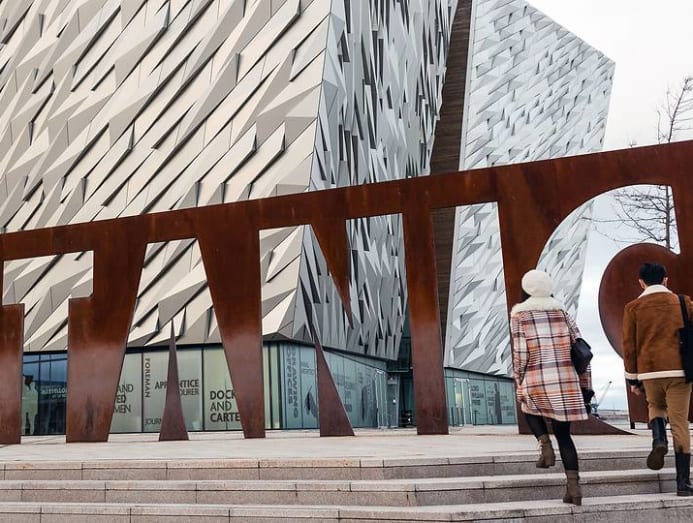 Belfast has since added another enormous studio complex, Belfast Harbour Studios, the current home of Syfy's Superman prequel series Krypton, and postproduction houses like Yellowmoon, which worked on Thrones, have significantly expanded.

Then there's the measurable financial impact: Over eight seasons, Game Of Thrones has spent more than US$275 million (S$372 million) in the region, according to Northern Ireland Screen.

Of course, two big questions hang over all the success. One involves how Brexit might affect the industry, though Williams notes that for the large-scale productions that are Belfast's bread and butter, significantly more production spending comes from the United States than the European Union. The other: What happens now that Thrones is over? While everyone is cautiously optimistic that the planned Thrones prequel will go forward as a series, especially given the interest HBO's new owner, AT&T, will have in extending such a lucrative franchise, they aren't reliant upon it. "We're getting calls every week," Williams said.

"I'm not in the slightest gloomy about our potential after Game Of Thrones," he added. "But at the same time, I would never want to diminish how unique a thing Game Of Thrones is."

The most common analogy holds that Thrones is to Northern Ireland what the Lord of the Rings movies were to New Zealand – a pop culture phenomenon that showcased a wondrous land for a global audience. But one difference is that Thrones has helped to redefine a city once known as one of the most dangerous places on Earth.

From the late 1960s to the late 1990s, the Troubles, which pit Protestant paramilitary groups loyal to the Crown against Catholic ones in favour of a unified, independent Ireland, claimed some 3,600 lives in bombings, sniper attacks and bloody street battles that ripped Belfast apart.

The swarms figure to increase when HBO turns several former Thrones sets across the region into immersive tourist attractions featuring costumes, weapons and other artefacts from the show. The first, the Game of Thrones Studio Tour at Linen Mill Studios in Banbridge, is slated to open in spring 2020.

A still more immersive wallow in Thrones-dom awaited me at Castle Ward, about an hour south of the city. Guide William Van der Kells greeted me in full Northern regalia: a black cloak and faux fur collar with a shiny gauntlet on one hand, holding a large sword made of "the finest Valyrian rubber." A longtime National Trust site, Castle Ward added a "Winterfell tour" after the show shot much of the first season on the property, and promptly brought in more than 25,000 additional visitors a year.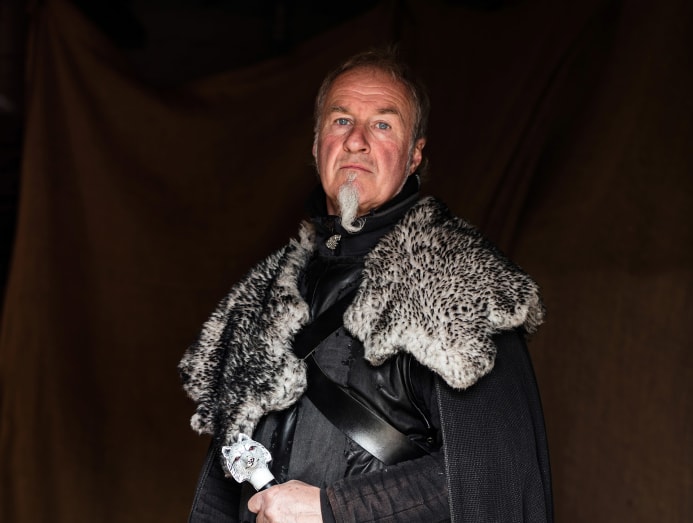 The Stark castle was based around the 1610 tower house, the same one Bran climbed to discover Jaime and Cersei in flagrante twincestus. We shot arrows on the spot in the courtyard the Stark children did in one of the first scenes of the series, a few yards from where Tyrion smacked Joffrey in one of the show's most GIF-able moments. Then we drove through a driving rain to other locations on the property, like the tree where Robb Stark and Talisa fatefully tied the knot, before taking cover beneath an old castle near the site of Walder Frey's (digitally projected) one, where it all ended badly. "Around here you get all four seasons in a day," Van der Kells said.

By then, I was wearing the cloak and snapping my own selfies to send to my daughter. The only shadow monster in evidence was the storm cloud dumping rain on me. But as I peered through the gloom and fog at the choppy Strangford Lough, it occurred to me that while I'd come to see how Game Of Thrones had redefined Northern Ireland, what struck me most was how Northern Ireland had defined it.

By Jeremy Egner © 2019 The New York Times