Does Singapore need another Japanese restaurant? Ginza Shinto makes a strong case
There's a new Japanese restaurant in town, but does it hold its own among a bevy of so many others?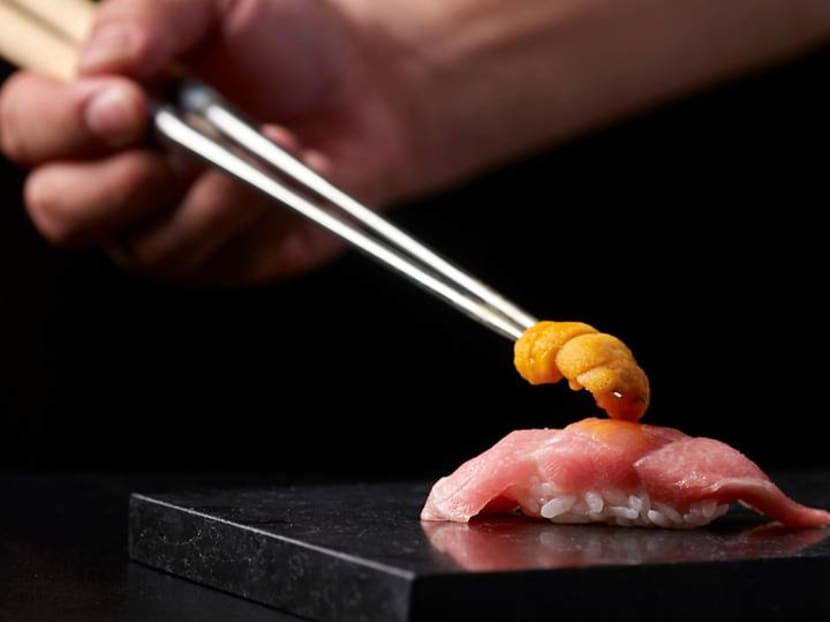 There's no denying that Singaporeans truly love Japanese food. From sushi to ramen, omakase to izakaya, Japanese restaurants are a dime a dozen in the city. With at least one in every mall and neighbourhood in town, it wouldn't be a stretch to say that our fascination with Japanese cuisine borders on obsession.
So when we first heard of a new Japanese restaurant opening at Robertson Quay, several questions popped into our minds. Does Singapore really need another one, and what sets this new kid on the block apart from the rest?
Ginza Shinto, which officially opened its doors on Oct 5, touts itself as a contemporary Japanese sushi and omakase restaurant. It's housed in a conservative heritage shophouse on Mohamed Sultan Road, which admittedly, already boasts several Japanese eateries, including the likes of Chikuwa Tei, Goku and Kuroya Sukiyaki.

Here's the thing about Japanese food: One doesn't need to be inventive. Simplicity, fresh produce and rich flavours make for a hearty meal, and this, we were happy to discover at a recent tasting, Ginza Shinto does incredibly well.
The 50-seater restaurant is helmed by Chef Ron Newton Leo, who has over 30 years of sushi counter experience under his belt. Chef works only with the freshest produce, we were told, sourced from Toyosu Fish Market in Tokyo, along with markets in Hokkaido and Osaka.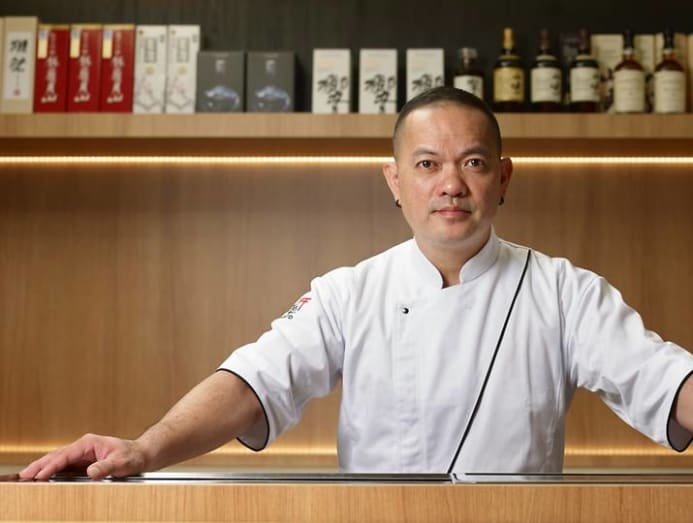 Ginza Shinto offers lunch sets that start from S$30++, 5-course omakase meals at S$150, 8-course omakase at S$220, 9-course omakase at S$300, as well as a la carte appetisers starting from S$10, and sashimi platters from S$60. Omakase menus are updated biweekly, depending on seasonality of ingredients. 
The space is minimalist yet inviting, tucked away from the hustle and bustle of the city. Anchoring the expansive space is a bar counter, where diners can watch chef live in action as he expertly serves up each course.
At the tasting, we were delighted to discover that Chef Leo incorporates his own creative touches to his dishes. For instance, mini roasted, crispy rice puffs have been incorporated into chef's Forget Me Not Nigiri Sushi, which provides a delightful textured contrast. Truly unforgettable, we say.
A year of research was spent perfecting this sushi, which was served to us by hand. And if you try to pick it up with chopsticks, expect a reminder from chef that sushi is best eaten with your bare hands.

Every dish at the tasting was also meticulously presented. The sashimi course, which featured fresh kanpachi, toro and dashi-rolled hirame, was garnished with the hanoho flower. While we first mistook this for mere decor, Chef Leo advised us to press on the flower to release its fragrance, before sprinkling the blooms into the soya sauce.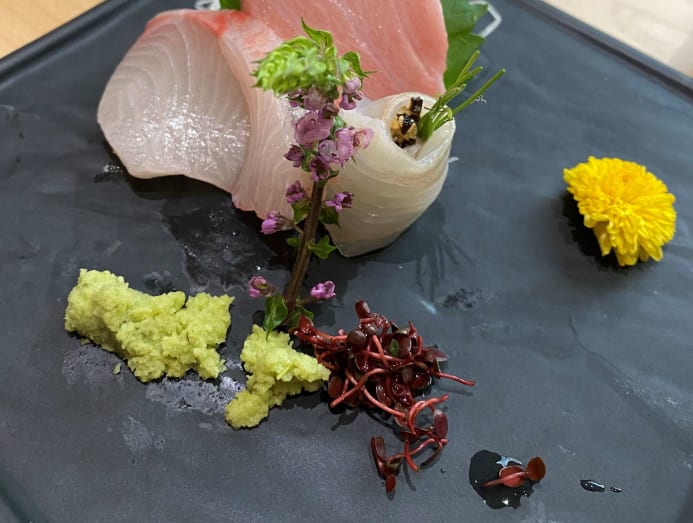 While we'll leave it to you, dear readers, to discover the restaurant's best dishes for yourselves, two dishes deserve special mention.
We were pleasantly surprised by the tenderness of the Miyazaki A5 Wagyu, which was served with raw quail egg yolk and homemade beef sauce. Throughout our lunch, Chef Leo dished out advice on the best ways to enjoy his dishes. The Miyazaki A5 Wagyu, he counselled, is best consumed by mixing the egg yolk with the beef sauce, before dipping the meat in.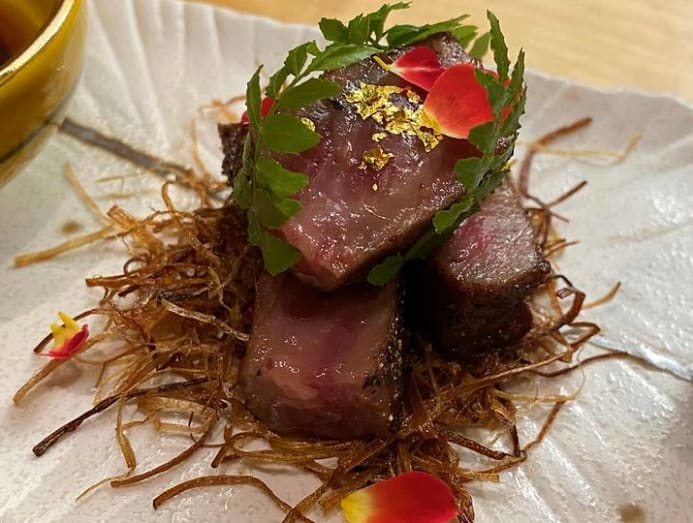 The Ikura Uni Don was also quite a treat. This dish features fatty minced tuna topped with a generous dollop of sea urchin (chef is an uni lover, he revealed at the tasting) and caviar, then crowned with fresh salmon roe filled to the brim atop fluffy Japanese short grain rice.
To celebrate the restaurant's grand opening, from Oct 12, diners can order the Ikura Uni Don for just S$35, instead of the usual price of S$55. Each bowl is served with a side of chawanmushi and miso soup.
Our verdict? There may be plenty of Japanese restaurants in Singapore, but Ginza Shinto is still worth a visit, especially if you're tired of your usual haunts. After all, who knows how long it'll be before we're able to fly to the Land of the Rising Sun once again to savour its cuisine.