Around the world in 7 dishes – without leaving the comforts of home
While you're staying safe at home, a taste of far flung lands is but a dish – and a phone call, text message or mouse click – away.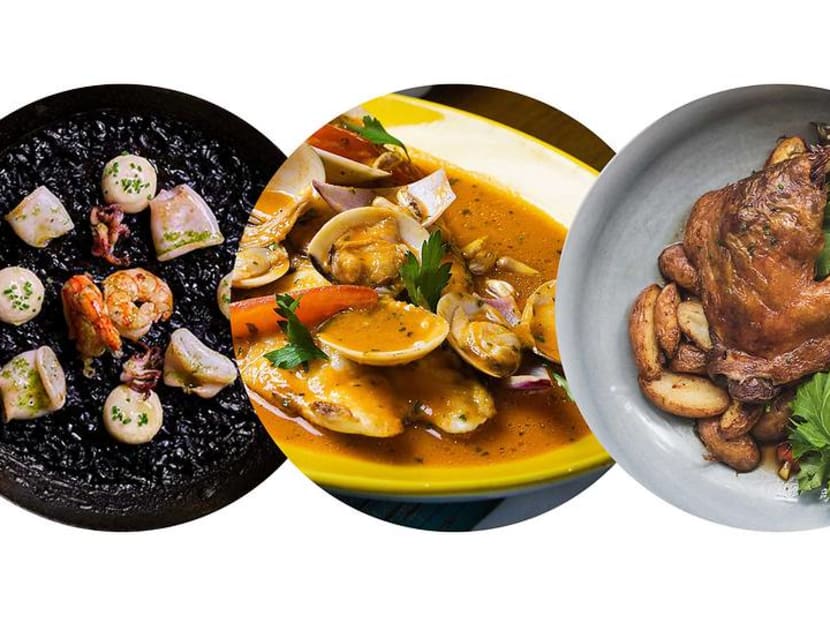 Chef Nipaporn Doungiaisantisuk turns out some of the most underrated Thai food at Blue Jasmine. This simple dish of Cha Om fried eggs with pungent acacia leaves (S$12) and a punchy nam prik kapi (a spicy paste of chillies, palm sugar, lime, shrimp paste and pea eggplant) is soul-soothing for anyone who's grown up eating fried eggs and chillies on hot rice. For Chef Nipaporn, it is a nostalgic reminder of quick meals her mother would whip up at home in Chiang Rai.
GASCONY, FRANCE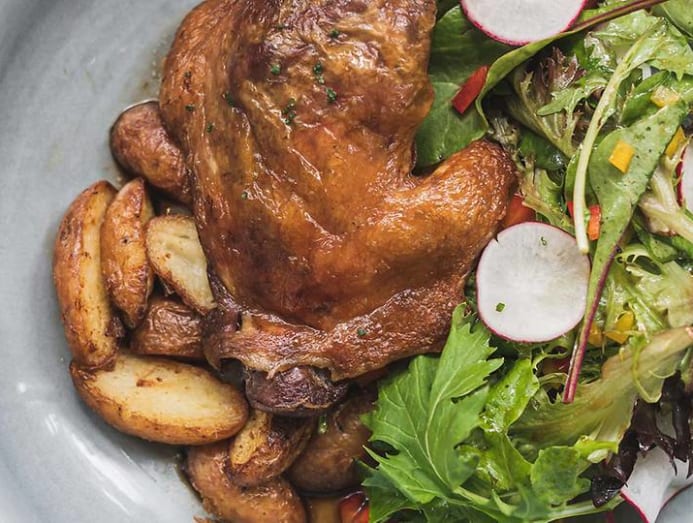 Originally a dish made to sustain Gascons during the cold winter months, duck confit's rich, glistening comforts have made it popular all year round. At bistro-epicerie SoFrance, ducks are marinated in salt, orange zest, star anise and thyme for four hours, confited (cooked in its own fat) for 18 hours, and seared to yield crisp skin and flavour-saturated flesh that falls off the bone. The confit duck legs (S$32) are served with roasted pebble-sized Grenaille potatoes seasoned with the gentle heat of espelette peppers.
MEXICO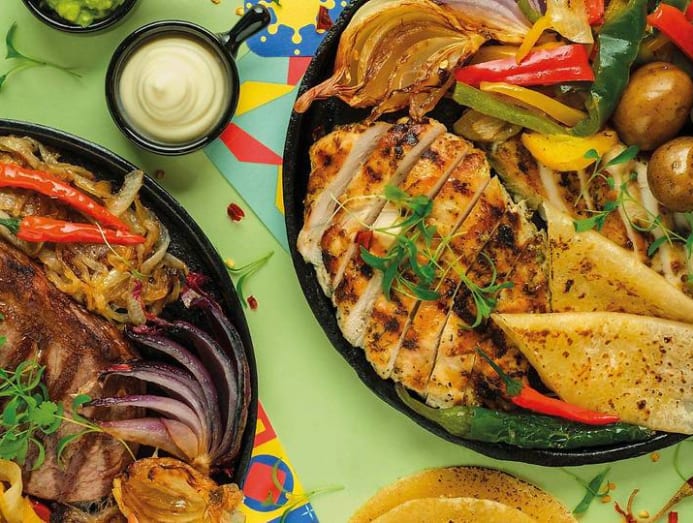 Imagine a casual, colourful eatery along a cacophonous street in Mexico, chomping on fajitas and nachos, shimmying to cheerful tunes in the background. Now get that Classic Fajita from El Mero Mero, filled with 250g of grilled chicken (S$38) or beef (S$42), lots of sauteed onions, serrano chillies and baby potatoes. Plop as much sour cream and guacamole on it as you can muster, and life is muy buena again.
PERU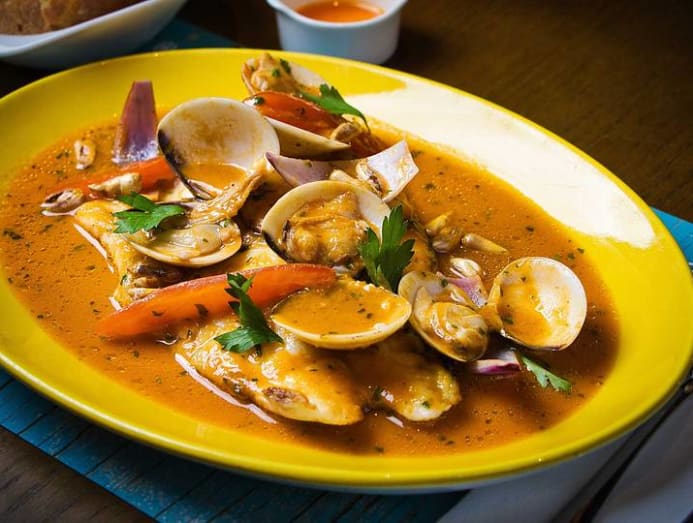 Tono Cevicheria's name (which means party in Peruvian) and its Sudado Pescado (S$24), are firm testaments of its native culture's festive spirit. There is flavour in spades in this traditional Peruvian fish stew, simmered with fruity yellow chillies, onions, tomatoes, parsley and potatoes. Savour it slowly while daydreaming about that hike in Machu Picchu that you've always wanted to do.
SPAIN
From the fan-baiting open kitchen of atmospheric establishment FOC comes a taste of one of Spain's most emblematic meals – squid ink paella with prawns and squid (S$28). Arroz (round, shortgrain rice) is steeped in the ebony salinity of squid ink and a tasty seafood stock, and cooked over an open flame till a precious layer of socarrat (crispy rice) forms at the base of the pan. It's as close as we'll get to enjoying the briny flavours and breezes of the Spanish seas for now.
TURKEY
At Summerlong, the iconic Imam Bayildi (S$25) takes the form of an eggplant stuffed with garlic, tomatoes and feta cheese, and baked to smoky, squishy lusciousness. It is light yet deeply savoury and deliciously comforting in these times. Its name, Imam Biyildi, translates to "the imam fainted", and comes from legend that a Turkish imam who ate a similarly tasty stew of aubergines and other vegetables collapsed from the sheer pleasure of it. We'll have some of what he had, please.   
UZBEKISTAN
At its most basic, plov is rice made with whatever ingredients the people of Central Asia have on hand. At contemporary Central Asian restaurant The Nomads, plov (S$32) is inspired by the Uzbek way and gussied up with wagyu striploin and tea-braised quail eggs. The result is a rich risotto-esque dish, almost gamey with the beef and unctuous nuggets of bone marrow save for the bright acidity of pickled carrots and brandied raisins.