A walk down memory lane before Goodwood Park Hotel undergoes renovation
Amid challenging times, Singapore's Goodwood Park Hotel turns 120 this year. As the hotel undergoes a minor refurb, long-serving staff and longtime guests recall their fondest memories of the storied institution.
If Singapore's heritage hotels were the Golden Girls, which of the gilded lasses might Goodwood Park Hotel be?
For starters, Raffles Hotel would be Sophia – the oldest (born in 1887) but still sprightly with a recent refresh unveiled last year.
The Fullerton Hotel could well be Dorothy; stately and statuesque, with an ascetic air.
Now, Rose is the non sequitur most would, arguably, prefer not to be associated with so we'll just leave it at that, leaving us with one last Golden Girl to peg.
It could be said that Goodwood Park Hotel was the Blanche of her day; a little frisky, a tad showy, and a whole lot fancy. Rather unafraid to push the boundaries of decency, opting to swop wholesomeness for wet and wild when it made a splash in 1947 with the first hotel swimming pool in Singapore's history.
Those were interesting times, with the conclusion of World War II a few short years before.
Indeed, the celebrated institution was incredibly progressive for its time.
In the 1950s, it broke the tradition in hospitality of hiring room boys and instead, employed women as housemaids to clean and make up the rooms. It also pioneered Singapore's first air-conditioned wine cellar at the Arundel Room in the same decade. Then came the first air-conditioned hotel taxis this tropical island had ever seen in 1961.
But did you know the hotel – now unrivalled in fame for its decadent durian desserts – started life as the Teutonia Clubhouse in 1900?
The national landmark sited on a lush six-hectare landscaped garden hillock on the doorstep of Orchard Road was first an elite enclave for German expats fashioned after the castles of the Rhine Valley to reflect its German heritage.
Then, in the 1910s, three Jewish brothers – Morris, Ezekiel and Ellis Manasseh – bought the clubhouse at a public auction and renamed it Goodwood Hall after the famous Goodwood racecourse in England.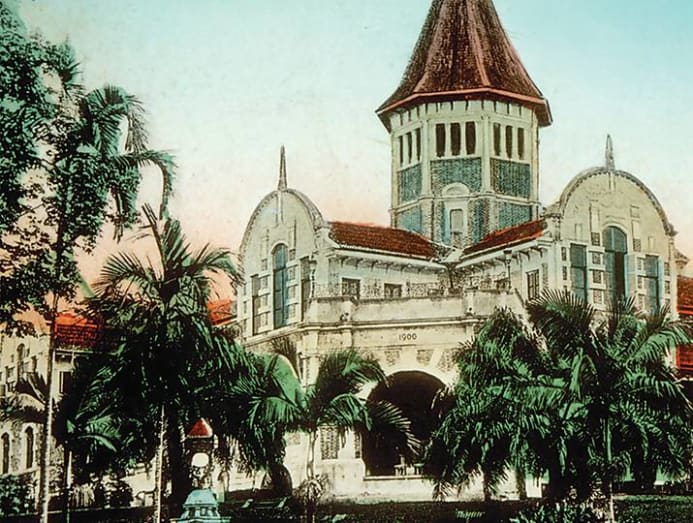 Even before becoming a hotel in 1929, Goodwood welcomed its first guest of world acclaim: Anna Pavlova, the world's greatest ballerina of the time, who made her Singapore debut with a two-night performance at Goodwood in 1922.
The 1930s (when room rates started from S$6 and up per day!) were soon characterised by a coterie of illustrious guests the likes of the Duke of Windsor and the Prince of Wales of England streaming through its hallowed halls and colonial-styled doors.
By the 1960s, the hotel had a new owner: One Tan Sri Khoo Teck Puat, once Singapore's wealthiest man who now has a hospital in Yishun to his name.
And more luminaries streamed through. Ronald Reagan, John Wayne, Cliff Richard, Roald Dahl and Muhammad Ali, to name a few.
"One of my fondest memories was seeing Hollywood actor Ben Gazzara in action at the hotel during the filming of a movie in the 70s," recalled 75-year-old Jalil Joosi, who has been working at Goodwood for 56 years; first as a Pageboy, then Information Receptionist, and now, Guest Relations Officer.
For 66-year-old Betty Ho, who has chalked up 46 years with the hotel, her most memorable moment at work was the day she met Singapore's late Minister Mentor Lee Kuan Yew and Emeritus Senior Minister Goh Chok Tong.
As the hotel prepares to undergo a partial renovation this year, both Joosi and Ho hope that Goodwood's iconic tower will be left untouched.
"And the red carpet stairway," added Ho, now a Junior Captain in the hotel's Coffee Lounge.
Our crystal gazing says they probably will, given the Grand Tower was gazetted a national monument in 1989. 
Long-serving staff such as Joosi and Ho are treasured assets that guests like Chan KK have come to know and love over the years.
"What I love most is seeing all the familiar faces of the long-serving staff at the outlets over the years. They always greet me by my name and they know my preferences, including my family members' likes and dislikes," shared the 51-year-old banker who has been dining at the hotel's award-winning Min Jiang Chinese restaurant since the mid-2000s.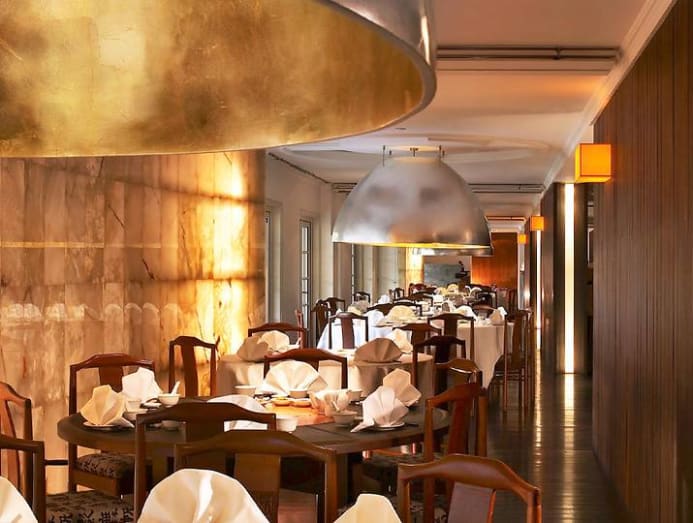 Celebrating the eve of the Lunar New Year at Min Jiang has become an annual tradition for Chan and his large extended family.
"Despite the busy festive peak period, the efficient and warm service provided by the staff blew my family of five tables away. All the service staff were very enthusiastic and cheerful, food service was prompt, and most importantly, the cuisine was very exquisite and delicious," he reminisced.
Chan is looking forward to a refreshing new look after Min Jiang's renovation but hopes his favourite dishes will still be kept on the menu.
For 12 decades, Goodwood Park Hotel has stood as an emblem of Singapore pride, a majestic monument embedded in our colonial history.
What will the next chapter bring?
Will the fluted columns remain? Will the graceful archways retain their classical elegance for another generation? Will the grandeur of the aristocrats that came before be preserved?
The short answer to that: Yes.
The renovation isn't as extensive as that of Raffles Hotel. Min Jiang's interior and private rooms will be refurbished, the hotel's publicist informed us. A total of 45 rooms – both deluxe rooms and suites – will also be updated.
One thing's for sure, the grand dame will still maintain a certain kind of magic that only Sophia, Dorothy, Rose and Blanche could together conjure.