Life in an MCO Malaysia: How grocery shopping is now a highlight, not a chore
For everyday Malaysians like CNA Luxury contributor Jennifer Choo, a five-minute drive to the grocery store is no longer a chore but an exciting outing.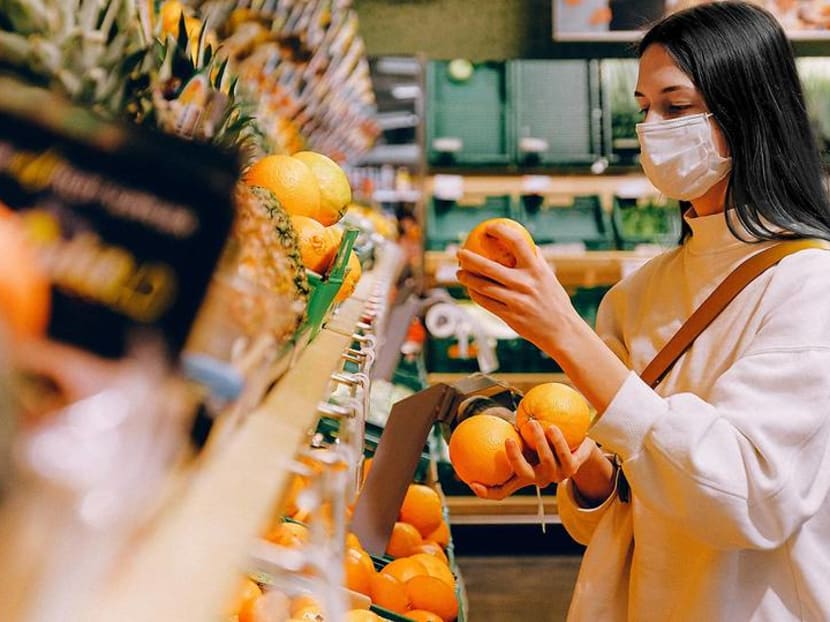 You know how you always imagine, when disaster hits, it does so with a big bang? Well, with the COVID-19 pandemic, it kinda, sorta crept up.
In December 2019, there were rumblings that the city of Wuhan had been struck by a mysterious, highly contagious virus. I remember asking some Shanghai-based friends who were back in Malaysia for Christmas if they were going back to China with this happening, but they didn't seemed fazed. The conversation quickly moved back to my mango tree in Johor, which had stubbornly refused to yield anything apart from green leaves for the past two years.
Things began escalating in January. Five days after Malaysia announced its first COVID-19 case on Jan 25, the World Health Organization declared a global health emergency.
Most of Malaysia was still in low-grade denial mode. Pandemic realness was experienced only through the sheer number of WhatsApp spam messages received daily. Although to be fair, much of our attention was gripped by the political drama playing out in February, which culminated in the appointment of a new prime minister, Muhyiddin Yassin.
That changed abruptly on Mar 15, with 190 new cases that seemed to sprout overnight after a large religious gathering was held in a Kuala Lumpur mosque.
The next day, our newly minted PM announced that a Movement Control Order (MCO) would be implemented to curb the spread of the virus. This included a series of measures such as shutting down borders, closing all non-essential services and limiting mass gatherings from Mar 18 to Mar 31.
For the everyday Malaysian, this meant staying at home and only leaving the house to buy essentials like groceries and medication, and no interstate travel. Restaurants could stay open but would only be allowed to provide takeaways. Those who disobeyed this would face penalties of up to RM1,000 (S$328) and/or up to six months in prison.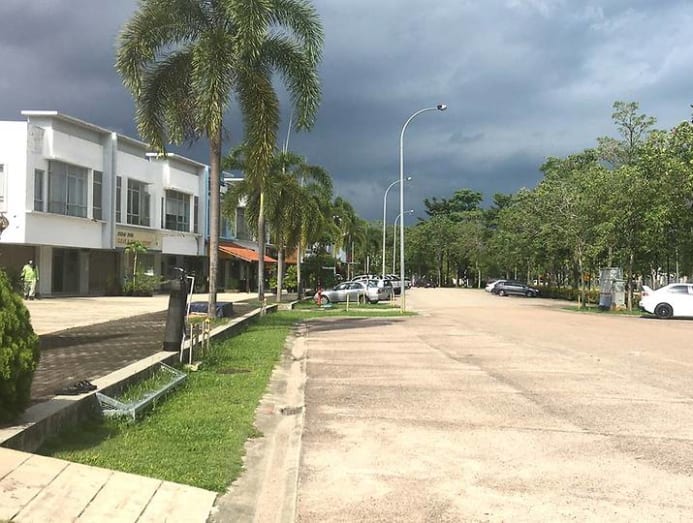 As the MCO kicked off, there were numerous accounts of people not taking this seriously. Some insisted that they could hang out at their favourite mamak stall in Subang Jaya. Others continued to keep up their fitness routine by jogging around the Mont Kiara area. The latter were arrested.
Also commonly reported (and observed firsthand) was the panic buying of everything, and I mean everything. The manager of the non-halal section of my favourite Johor supermarket, BIG, recounted the mayhem on the eve of the MCO when I dropped by to pick up my emergency staples of lup cheong and luncheon meat: "The shelves were picked clean! And when we ran out of the normal stuff, the shoppers wiped out my entire stock of Iberico meats and other premium products."
Not going to lie, quarantine life with a leg of Jamon Iberico does take the edge off somewhat.
Despite the army being brought in to enforce the MCO on Mar 22, the much-hoped-for flattening of the curve did not seem to be happening.
No surprise then, when PM Muhyiddin announced an extension of the MCO on Mar 25, extending the lockdown to Apr 14 – effectively shutting Malaysians in for a little shy of a month.
An Enhanced MCO (EMCO) was further announced on Mar 27 that would subject areas in Malaysia where larger clusters were detected – this EMCO confined people to their homes for 14 days with no exception, although supplies would be provided during their quarantine.
Thankfully for me, Horizon Hills – where I live in Johor – is still a ways from the two areas in the state where EMCO has been enforced (Kampung Datuk Ibrahim Majid and Bandar Baharu Datuk Ibrahim Majid in Simpang Renggam, Kluang).
But this does not mean that life is anywhere close to "normal" as we know it.
We're entering the fourth week of MCO, which, on Apr 10, Muhyiddin announced would be extended to Apr 28. Ever-tightening measures are communicated to the rakyat (people) via SMS. Grocery shopping has now been limited to going within a 10km radius of your home, with only the head of the household being allowed that privilege.
It's been a while since I've ventured out of our gated community as our neighbourhood grocery store delivers to our doorstep. However, as the weeks wore on, they have been so overwhelmed with orders that the nice Pakistani chap who runs it said unless I'm willing to wait a few days for my delivery, best to come by to pick up the groceries myself.
Since my husband is #woke, he had no problems designating me as joint head of the household. And truth be told, the five-minute drive to the store didn't seem like a chore but an exciting outing. So I got myself COVID-19 compliant by putting on my face mask, gloves and grabbing three Ziploc bags – containing cash, a credit card and my phone.
The block of shophouses where the grocery store is located was humming with more people that I had seen in three weeks but was still pretty quiet for a township spanning more than 1,200 acres.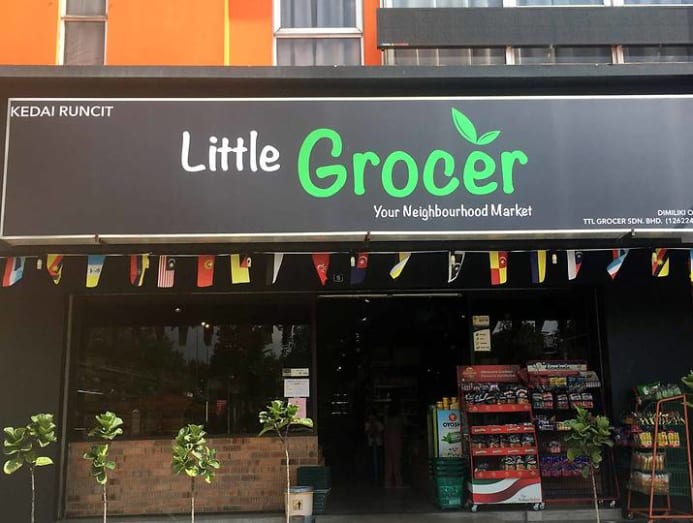 To my relief, the shelves looked decently stocked and the produce, fresh and plentiful, quite unlike what I've heard from my family and friends in Penang and Kuala Lumpur where fresh vegetables have been hard to come by.
My resourceful (and Vitamin C-deprived) friends eventually managed to buy top-shelf produce from vendors who used to supply to restaurants and hotels. Said friends are now discovering the delights of organic Chayote and making beautiful jams from cape gooseberries.
Back in my little corner of the world, I navigated through the narrow aisles with a keen awareness of safe distancing. I picked up staples like bread, eggs, two whole chickens, assorted vegetables – and looked for the new staples of Dettol, latex gloves and face masks (all sold out).
The tinned food shelf looked sparse and although I loathe tinned food in general (except you, Tulip Luncheon Meat, you, I love), I felt a bit put out. It was possibly just my reptilian brain kicking in that this signalled a shortage and therefore an impending apocalypse.
Overriding this silly notion, I moved on to comfort food: Chocolate (Dairy Milk with Honeycomb will have to do in these dark times) for me, marshmallows for the husband and ice cream for, well, luck.
And finally my favourite part of any grocery shop, the fresh fruit section. I don't discriminate over local or imported fruit but merely apply that line from King Lear: "Ripeness is all."
The startlingly green grapes looked crisp, so those went into the basket, as did the perky guava. But wither the mango? I poked around the barrel and all I came up with were crushed balls of old newspaper. This did not fill me with a sense of dread (unlike with the tinned food), only despondency.    
Shopping done, I drove back to the ranch. Careful to dispose of my mask and gloves, I unpacked the groceries on the driveway so that they could be sprayed with disinfectant before being hosed down again.
"What news from the outside world?" teased my husband while helping me with this new extra step.
"All quiet but no mangoes," I replied.
"Come and take a look in the garden," he said with a smile. To my delight, there were some flowers on our mango tree. Maybe we will have mangoes after all.