Have you checked out Gucci's virtual exhibition guided by EXO's Kai?
Take a virtual tour of No Space, Just A Place, an exhibition at Seoul's Daelim Museum, with an audio guide narrated by the South Korean singer.
Ever since Singapore entered circuit breaker mode, trips to museums and art galleries have been put on hold. Even when we exit the circuit breaker on June 2, social distancing measures are still in place, meaning a visit to an art exhibition is still a long way off. Thankfully, museums around the world are offering virtual exhibitions for people to visit from the comfort of their homes.
One such museum is the Daelim Museum in Seoul, South Korea's first photography museum. The museum is now hosting a large-scale exhibition powered by Gucci, titled No Space, Just A Place.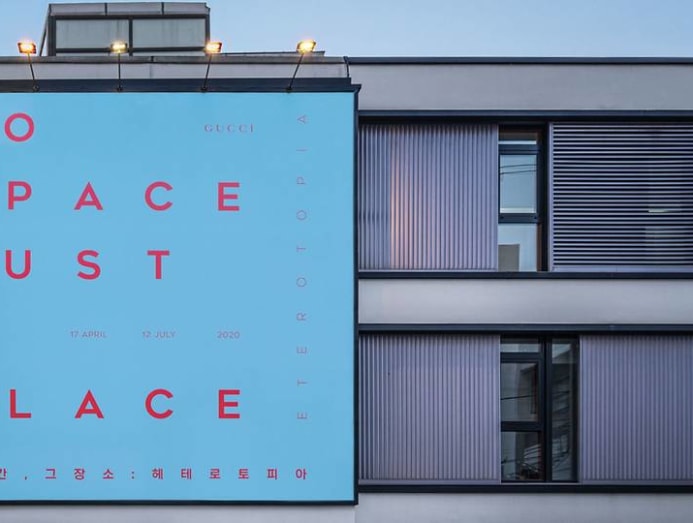 Organised by Tunisian writer and curator Myriam Ben Salah, the exhibition is inspired by Alessandro Michele's reflections on "eterotopia", a concept by philosopher Michael Foucault that describes spaces as having more layers of meaning or relationships with other places than immediately meets the eye.
It aims to propose a new definition of what an "other place" might be – a place to build a different, more desirable future with new ways for humans to relate to each other and their surroundings. Apt, considering the current climate. 
Spanning across three floors, the exhibition features artworks of both international and Korean artists from over ten art galleries. Examples of works on display include a surrealist intervention by Olivia Erlanger, which turned the first floor of the museum into a laundromat inhabited by mermaids.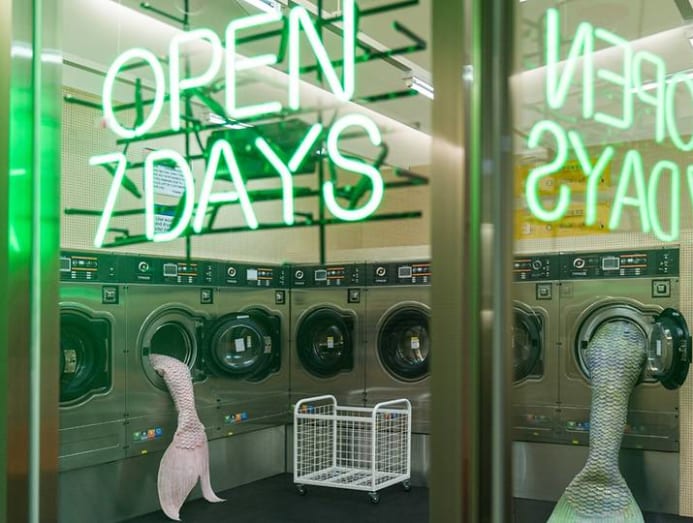 Artist Sungsil Ryu tackles the idea of artificial paradises with a piece titled Psychedelic Nature, shedding light on humans' physical connection to our surrounding greenery.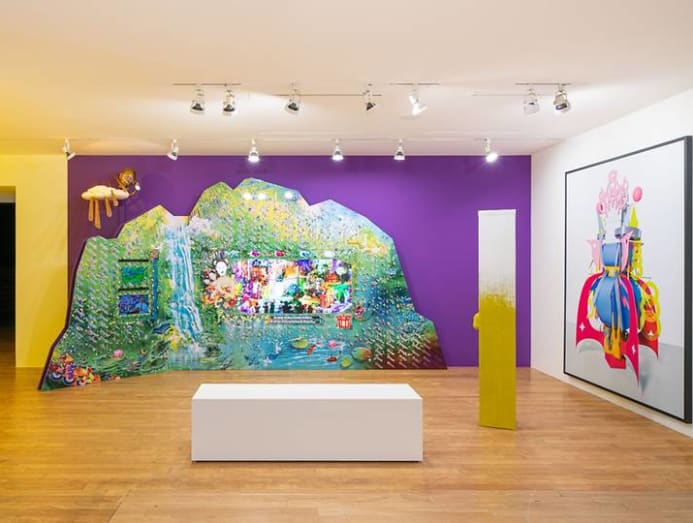 As most people around the world are unable to fly out to Seoul to check out the exhibition, Gucci has created a free 360-degree virtual tour that lets you visit all the installations. The best part is, EXO member and Gucci ambassador Kai is lending star power to the virtual tour by narrating the Korean audio guide. 
Even if you don't understand the language, Kai's soothing voice is the perfect complement to the virtual tour. 
Kai as well as fellow Gucci ambassador and singer IU previously visited the exhibition, where they explored the art pieces and reflected on the exhibition's themes.
Gucci's No Space, Just A Place virtual and physical exhibition runs till July 12, 2020. View the virtual exhibition here