Bound for Germany? A handy guide on where to stay and what to do
Finally, it looks like travel is starting again. If you're excited about a trip to Germany, here are some recommendations on where to go, what to eat and more.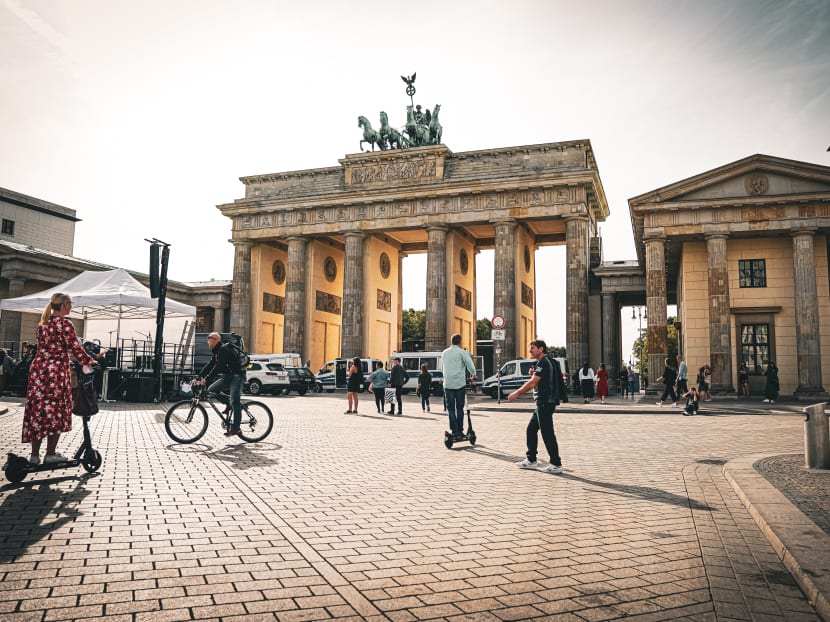 The COVID-19 pandemic has halted leisure travel and it's been a while since your last holiday. But if you're fully vaccinated, you can soon travel to Germany and back without having to serve a stay-home notice.
Singapore's COVID-19 multi-ministry task force announced on Aug 19 the launch of the country's first vaccinated travel lanes with Germany and Brunei, which will kick off on Sep 8.  
If the prospect of a trip to Germany has gotten you excited about travelling again, here's a handy list of hotels to stay at, things to do and places to eat while holidaying in the country.
WHERE TO STAY
MANDARIN ORIENTAL MUNICH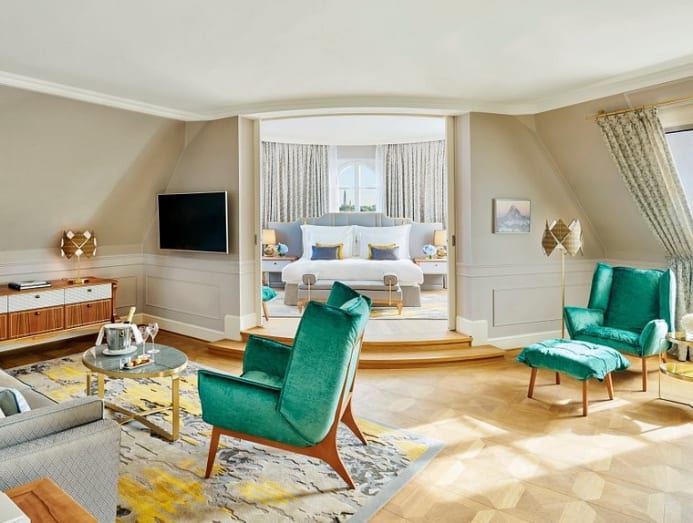 Mandarin Oriental Munich reopened its doors last October following the most extensive renovation in the hotel's history. Each of its 45 guestrooms and suites have been given a new look, designed by Hamburg studio cm-Design. They now boast a fresh and contemporary look and colour scheme, implementing a well-orchestrated mix of styles, colours and patterns.
Bathrooms have also been completely redesigned in black and white tones. Each room also features mountain artworks by local artist Felix Rehfeld.
The hotel is located in Munich's scenic Old Town near shopping district Maximilianstrasse and famous brewery Hofbrauhaus. It is housed in a historic building originally constructed in 1880, which once served as the city's opera house.
HOTEL DE ROME, A ROCCO FORTE HOTEL, BERLIN
Housed in a 19th-century neoclassical bank building in the heart of east Berlin, this lavish five-star hotel is a beautiful, historic retreat. Several of the building's original details, such as marble columns, skylights and an intricate iron staircase, have been retained. The sumptuous rooms are designed in neutral tones with bright pops of colour.
The hotel also has an upscale restaurant, a cocktail bar, and a rooftop patio with beautiful views of the Bebelplatz public square and the city. The former jewel vault of this building houses a majestic heated indoor pool, surrounded by original marble columns.
DIAOYUTAI MANSION FRANKFURT
This hotel in Frankfurt will only open its doors at the end of 2021, but it's never too early to bookmark it. The Diaoyutai Mansion Frankfurt is the only European luxury hotel by the Diaoyutai MGM Hospitality hotel group, and will combine traditional Asian design and service with modern international flair.
The hotel is located in the heart of Frankfurt's metropolitan area. Rooms and suites will boast private balconies, with interiors inspired by Chinese culture. The building exterior itself takes its cues from ancient Chinese pagodas.
Upon arrival, guests will be able to experience a traditional Chinese tea ceremony. Culinary options include Chinese fine-dining restaurant, Ba Fang, as well as an international restaurant, The Turf. Entertainment options include traditional karaoke, mahjong and more.
WHERE TO VISIT
MOTORWORLD MUNICH
Are you a car enthusiast? At Motorworld Munich, you'll find everything your heart desires. An event space stretching across 75,000 sq m, discover everything from classic cars to exotic automobiles and bikes. Seasonal and collectors' cars are displayed in towering glass boxes.
On the retail front, you'll find over 25 of the world's most valuable and exclusive vehicle brands, including BMW, Rolls-Royce, McLaren, Alpine and more. There are also several restaurants, as well as the Ameron Hotel, which opened in April 2021, should you wish to spend the night here.
GERMAN WATCH MUSEUM GLASSHUTTE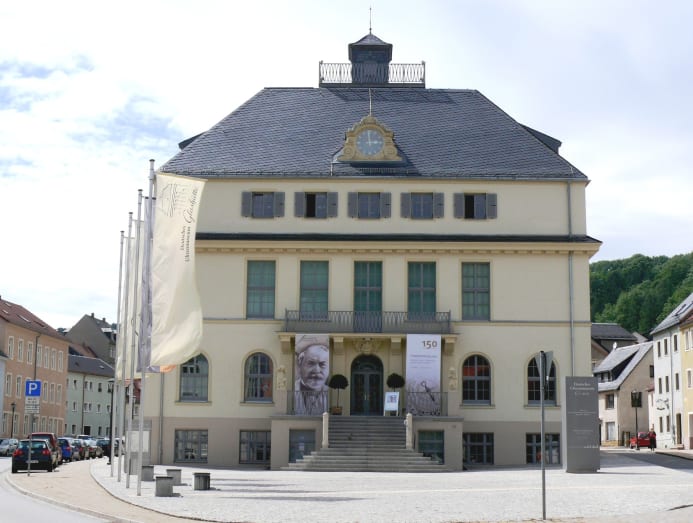 If time permits on your itinerary, make a trip to eastern Germany to the small town of Glashutte. Here, you'll find the German Watch Museum, housed in a building that was once the town's 19th century watchmaking school.
Discover the history of watchmaking, dating back to the 17th century. On display are historic pocket watches, precision pendulum clocks, vintage wristwatches, as well as tools and equipment from watchmakers from bygone eras. Exhibits also include rarities such as a pocket watch from the founding years of the Glashutte watch industry, a pocket watch with self-winding dating back to 1900, and an aviator wristwatch from 1943.
Some of the best known German watch brands, including Glashutte Original, A Lange & Sohne and Nomos can also be found within the town.
KADEWE
Oh, how we miss luxury shopping overseas. Berlin is home to one of Europe's largest department stores. Kaufhaus des Westens, or KaDeWe for short, measures 60,000 sq ft with luxury boutiques spanning across eight floors. Brands include Chanel, Saint Laurent, Cartier, Rolex, Tiffany & Co, Prada and more.
WHERE TO EAT
IRMA LA DOUCE, BERLIN
If you're looking for food recommendations in Berlin, Irma La Douce earned its Michelin star this year. Helmed by a team of experienced restaurateurs, the menu features innovative French cuisine, complemented by a stellar wine list.
TIAN, MUNICH
A Michelin-starred vegetarian restaurant? That's exactly what Tian is. The Viennese restaurant was the first vegetarian restaurant in Munich to earn a Michelin star. Local, organic and seasonal produce are the stars here, presented in a la carte or four- to eight-course menus.
RESTAURANT GUSTAV, FRANKFURT
Over in Frankfurt, Restaurant Gustav is a two Michelin-starred restaurant. Here, expect high-quality German cuisine made from seasonal local produce. The restaurant is helmed by chef Jochim Busch. Its interiors feature colours and designs inspired by Bauhaus. The restaurant is set in a heritage-protected town house with chic designer chairs and unusual objects crafted by local artists.