Rhone reds: Your guide to the bold and beautiful syrahs of northern Rhone
This winemaking region in France is known for the finest expressions of syrah. Comparable in quality to Burgundy and Bordeaux, north Rhone reds are still undervalued.
Three names claim pole position in the hierarchy of hallowed French wine regions – Bordeaux, Burgundy, and the Rhone Valley.
Often overlooked by Asian wine drinkers, the Rhone Valley is considered a spiritual home of exalted syrahs and powerful grenache-based blends like Chateauneuf du Pape.
Taking its name from the Rhone river, the winemaking region run along the banks of the river starting from the gastronomical city of Lyon down to coastal Marseilles.  The appellations (protected grape growing regions) are divided into two unequal sections: The north and south.
The north is smaller and monolithically devoted to one red varietal – syrah. The south, on the other hand, is vast, complex, and home to decorated blends. Grenache leads most wines here, along with some 20 other grapes, including syrah, mourvedre that flourish in the region.
"It's really two completely separate regions," elaborated Richard Hemming, 67 Pall Mall resident master of wine and Rhone specialist. "If you were designing it today, you would not call them the same thing. The northern Rhone and the southern Rhone are so different that it's pointless grouping them, but they are grouped."
THE NOBLE SYRAH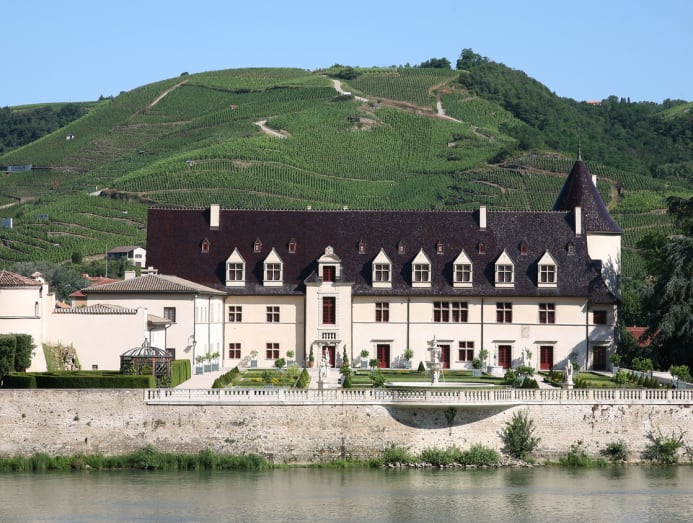 Before delving into the north, it's important to decode the noblesse of syrah.
The grape goes by two names – syrah in the Rhone or shiraz in Australia  –  and they have since become monikers for stylistic differences between different geographies. Syrah is an expression of cooler climates, exemplified by lower alcohol, lighter body, and finer tannins. It differs from the riper and buxom shiraz, perfected in Australia and other warmer climes of the world.
Philippe Guigal, the third-generation owner of the renowned Domain E Guigal, is a vociferous advocate for syrah. Rightfully so. Since the domain's inception, Guigal's wines, particularly the Cote Rotie­­ syrahs, are ensconced in the highest echelon of the winemaking world.
He asserted syrah's lineage and its potential to age for decades. "Syrah has true density with a true body that can match expectations of people that are used to having weight in the mouth."
He further explained that syrah can be very fruity in its youth, unlike a Bordeaux, which does not show much fruit. And with age, it can develop tertiary notes of tobacco, notes which Burgundy wouldn't show. The structure of the wines can go from extremely elegant to more powerful. "This is what I truly love about the Rhone," he said, "You don't need to make a choice between Burgundy or Bordeaux. You can be Rhone and have this very wide spectrum of flavours."
HILLSIDE VINEYARDS OF THE NORTH
The north delivers only five per cent of all Rhone Valley wines, but in prestige, it stands unrivalled.
Vineyards are mostly hillside and vertiginous with gravity-defying slopes making viticulture an arduous undertaking. They are frequently terraced to avoid soil erosion and also to make viticulture manageable. As land is scarce, it is not uncommon to see the same winemaker names pop up in various appellations.
Cote Rotie, the northernmost appellation, produces powerful syrahs from two slopes – Cote Blonde and Cote Brune. Purportedly, they are named after two princesses. The legend goes that a local king bestowed the two hills to his daughters, one of whom had golden blonde hair and the other was a dark brunette.
Here, syrah grows with the fragrant white grape, viognier. The two are co-fermented to amp up the wine's aromatics. The wines are charming and floral in their youth and develop haunting notes of coffee, tobacco, olives and bacon as they age.
Guigal produces the LaLaLa's here, an acronym for three hallowed plots: La Landonne, La Turque and La Mouline. Other notable producers from Cote Rotie include Rene Rostaing, Stephane Ogier and Jamet.
Even more prestigious is the appellation of Hermitage. Through history, Hermitage syrah wines have been favoured by royalty across Europe and Russia and rival Bordeaux's prestige and pricing. In a long-abandoned practice, Hermitage wines were used to bolster Bordeaux drops in the 18th century.
The hill of Hermitage holds legendary status and produces muscular, structured, and long-lived wines. However, there just aren't enough of them as the appellation is essentially a 136-hectare slope broken into lieu dits or named plots.
Naturally, only a handful of producers' craft wines here, including the iconic Domaine Jean Louis Chave and Paul Jaboulet Aine (La Chapelle), Delas and Guigal. 
The epithet of smallest appellation, though, belongs to syrah's stronghold, Cornas.
"Cornas always used to be described as rustic, and there can be a sinewy nature to their tannins," averred Hemming. "The firm structure makes them age-worthy- although sometimes it seems that the tannins will never resolve!" When it does and that can take over a decade, the wines are meaty, rich, and peppery.
The best wines come from producers like Auguste Clape, Allemande, Marcel Juge and the legendary Noel Verset and command as high a price as the Cote Roties and Hermitage. In contrast, St Joseph and Crozes-Hermitage are considerably easier to drink when young. Once derided as a lesser appellation, St Joseph, is fast shedding its reputation of making value wines.
Of late, it has invited interest from winemakers like Chave and M Chapoutier who have identified exceptional plots and are producing lovely wines at entry point prices.
Crozes-Hermitage wines remain humble and vary in quality from one vintage to another. This is the largest appellation in north Rhone, 10 times bigger than Hermitage, and the wisest course to navigate the flatlands might be to follow plots with granitic outcrops or follow top producers like M Chapoutier, Chave and Delas.
Between the two, St Joseph has Hemming's vote. "You can buy a St Joseph with impunity," he said, "It's a very classic syrah. It doesn't have the hard tannins of Cornas, and it's relatively early to mature. It's not expensive and ticks all the boxes." His recommendations: Pierre Gonon, George Vernay, Domain Courbis, Delas and Domaine du Tunnel.
Above all, the lure of Rhone lies in its high quality and corresponding value. As Hemming summed up: "If you compare the most expensive wine of the Rhone to the equivalent in Bordeaux and Burgundy, it's going to be four or five times cheaper. It's definitely still undiscovered by the markets at large."
Here are four you should try.
Domaine E Guigal Cote Rotie La Landonne, 2019
A pure syrah expression, La Landonne is floral, exotic, and layered with liquorice, expresso, and desiccated berry notes. The 75-year-old low-yielding vines produce concentrated juice which ages for 42 months in French oak and is released in limited quantities.
S$1,500 as a set of three wines (La Landonne, La Mouline and La Turque), Grand Vin
Delas Freres Le Clos Crozes Hermitage 2018
Delas crafts wines from an enviable selection of appellations, including La Landonne from Cote Rotie and Hermitage's top plot, Les Bessards. In Crozes- Hermitage, Delas produces Le Clos in select years, from a 2-hectare granite-soil plot. The 2018 shows blackberries, olives, and fine tannins.
S$110, The Straits Wine Company
Paul Jaboulet Hermitage La Chapelle 2019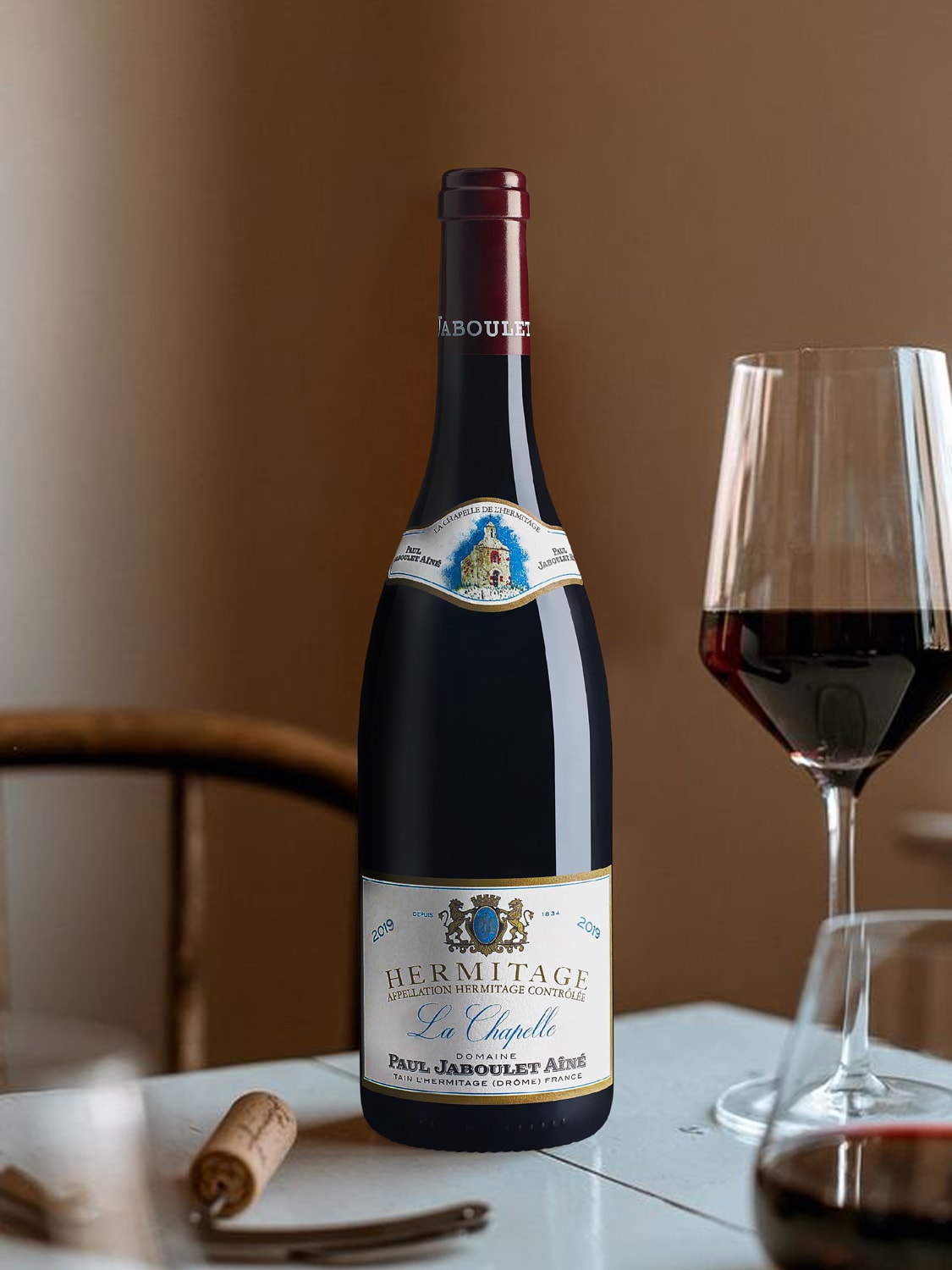 Founded in 1834, Paul Jaboulet Aine is best known for La Chapelle, a name inspired by a little chapel on top of Hermitage Hill. Under the stewardship of the Frey family, the vineyards have attained 100 per cent organic certification, and the wines have been restored to their former glory. The 2019 shows plums, roasted meats, and mocha notes.
S$318, 1855 The Bottle Shop
Pierre Gonot, St Joseph, 2020
This is a syrah blended from St Joseph's original three communes ‒ Tournon, Mauves, and Saint-Jean-de-Muzols. The Gonot brothers farm their 10-hectare land manually and organically to create a powerful expression of the sites. Once an insider secret, the wines are in demand and as a result, skyrocketing in price.
S$270, Vinum Fine Wines