Ordering your meals in? This CBD group buy offers bentos, soups, salads and more
Property firm GuocoLand is assisting its F&B tenants in Guoco Tower by helping to organise bulk order purchases with group buy communities in Singapore.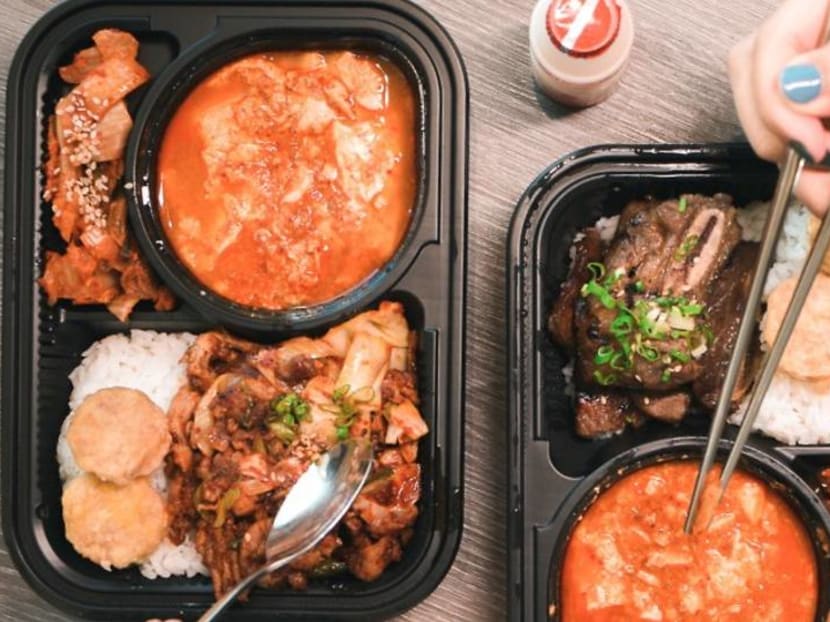 Once again, it's a challenging time for F&B businesses, having to rely on delivery and takeaway orders. Property firm GuocoLand, however, is helping to drive sales to its tenants at Guoco Tower in the CBD by reaching out to more than 60 group buy communities located all over Singapore to make bulk order purchases.
These include estates in Bedok, Choa Chu Kang, Jurong, Punggol, Sengkang, Serangoon and Yishun.
Some tenants are offering between 10 per cent and 25 per cent discount for the group buy orders, while others are including free delivery with a minimum order.
Currently, GuocoLand has already confirmed a couple of group buy deals, including one for SBCD Korean Tofu House, which specialises in traditional Korean tofu stew. The order of about 200 sets, that amounts to close to S$3,000, was made with Sengkang Group Buy (@sengkanggroupbuy on Instagram), and will be a dinner delivery for May 22.
Valerie Wong, General Manager, Asset Management at GuocoLand described the group initiative as a "win-win solution for F&B tenants to expand their sales channels".

"It has been a year of challenges and uncertainty for our tenants, and we are committed to working closely with them to seek out opportunities for their businesses and offer assistance where needed. For buyers, the coordinated purchase offers convenience, group savings and accessibility to food options beyond their neighbourhood," said Wong.
For those interested in ordering in, some of Guoco Tower's tenants offering group buy discounts include Souperstar, which sells soups, stews and sandwiches. It is offering 15 per cent off orders above S$150. Salad shop Kipos Gourmet is offering 25 per cent off a minimum order of 15 bowls.
Makai Poke, known for its poke bowls, is offering 10 per cent off orders above S$180, and Ah Lock & Co, which serves hakka rice bowls and traditional min jiang kueh, is offering 10 per cent off orders above S$200.
Acai and cereal bar Randy Indulgence is offering 20 per cent off 20 bowls, and 30 per cent off 41 bowls and above.

Group buy communities are also incentivised when they hit a minimum spending tier and will receive up to S$150 worth of free gifts from other tenants, courtesy of GuocoLand. These include assorted chocolates by Royce, assorted snacks by Cedele and more.
Group buy communities interested in finding out more about these offers may contact Hailey Khoo at haileykhoo [at] guocoland.com. The current promotion is valid from now to June 13.