Headed for the Qatar World Cup? Here's how to make the most of your trip
Your definitive guide to Doha for the FIFA World Cup 2022.
The compact Middle Eastern nation is set to welcome more than a million visitors to FIFA World Cup 2022, which kicks off on Sunday (Nov 20) and culminates a week before Christmas on Dec 18.
Here's what fans can expect – and how you can make the most of your time in the independent Emirate.
ENTRY AND TICKETS
First, the good news. Tickets for some matches are still very much available. However, the days of turning up to a tournament to chance your arm by getting last minute spare tickets are over. That's because to get into any of the eight futuristic stadiums, every fan at every match has to show their ticket which is linked to their photo ID and also their Hayya Card.
The Hayya Card is a non-negotiable entry permit to get into the country. Once you have applied and been approved for this fan ID, you won't need any other visa to get into Qatar. To do so you'll need to provide your ticket application number, passport details, a photo and more. Handily the card also entitles you to up to six weeks of free public transport across Qatar – details below.
Once you've secured tickets and your Hayya Card, the other key challenge is where to stay.
ACCOMMODATION
Finding somewhere to lay your head has already proven one of the biggest challenges facing fans. With more than a million people arriving, it's not surprising that other countries in the Arabian Peninsula, such as the UAE's Dubai, are cashing in. They are tempting fans by offering packages to stay, inclusive of shuttle flights to and from Doha, up to 45 of which are expected to run every day between Dubai and Doha during the tournament.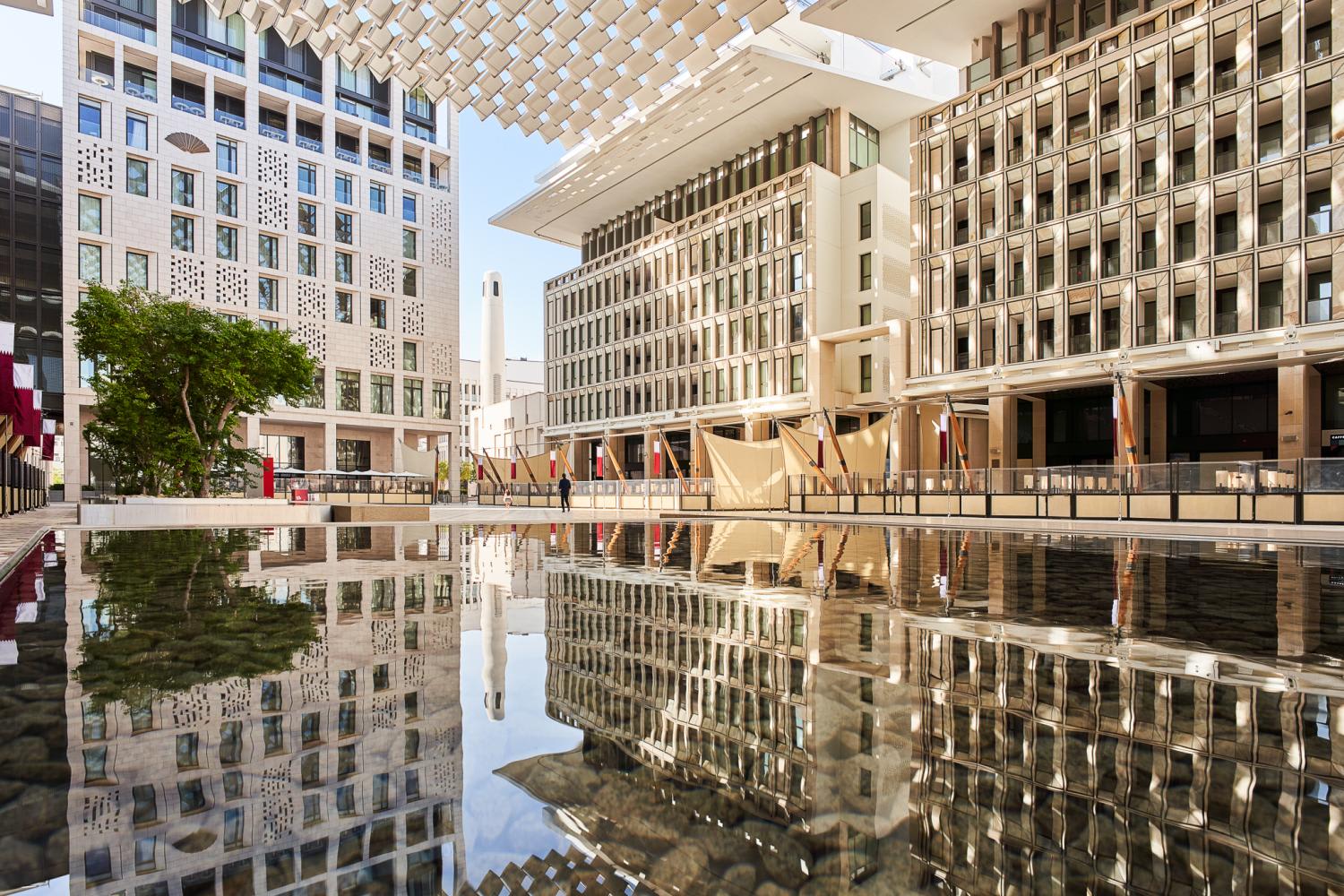 But for those set on soaking up the atmosphere and staying in Qatar, options are somewhat limited. Naturally there are fabulous luxury five-star options. The Mondrian features Instagram-friendly white interiors, a Wolfgang Puck restaurant and a top floor pool which has to be seen to be believed. The elegant Mandarin Oriental, Doha is perfectly located in the swish new heart of downtown called Msheireb, while The Four Seasons, Doha includes a vast Nobu for those seeking a Japanese fix.
Unfortunately, however, you may be hard-pushed to find rooms during the tournament thanks to the vast array of sponsors, officials, media and more descending. If you're out of luck then another more unusual option comes on board two cruise ships, the MSC Poesia and MSC World Europa, which are moored at Doha's Grand Terminal, a short shuttle bus ride to spots like Souq Waqif and the Museum of Islamic Art. A Grand Suite runs a cool US$1,300 (S$1,785) per night.
WEATHER
When Qatar was announced as the World Cup host for 2022, stories immediately abounded about fans and players sweltering in desert temperatures of more than 40 degrees Celsius. The all-time high? A mind-melting 50 degrees Celsius.
The reality, however, is that hosting the tournament in Qatar's winter means that the mercury is unlikely to rise beyond 25 degrees Celsius, making for surprisingly clement conditions – and certainly cooler than recent World Cups in Brazil, South Africa and Japan.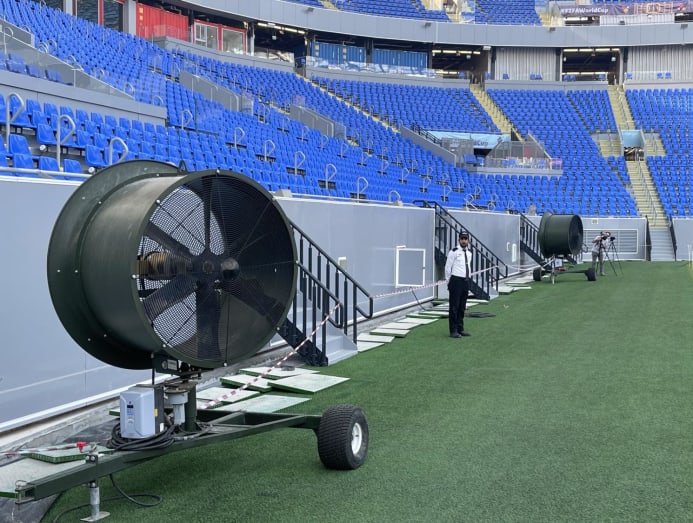 It means, somewhat surprisingly, this year's World Cup will have the coolest average temperatures since England hosted back in 1966, with the mercury ranging from 16 degree Celsius to 24 degrees Celsius.
But this being Qatar, where money is no object, no chances are being taken. All eight stadiums feature 'outdoor cooling technologies' that purify and cool the air.
GETTING AROUND
The aforementioned Hayya card allows for free public transport for the duration of the tournament, letting visitors discover the pristine, vast new metro stations and silent trams that connect the airport with the city and the grounds. For match days, shuttle buses run between the nearest station and the stadiums. In another surreal touch, the Doha Metro boasts Gold Class carriages with a setting that feels more business class than public transport, but authorities have just announced that they will be converted to regular carriages during the tournament.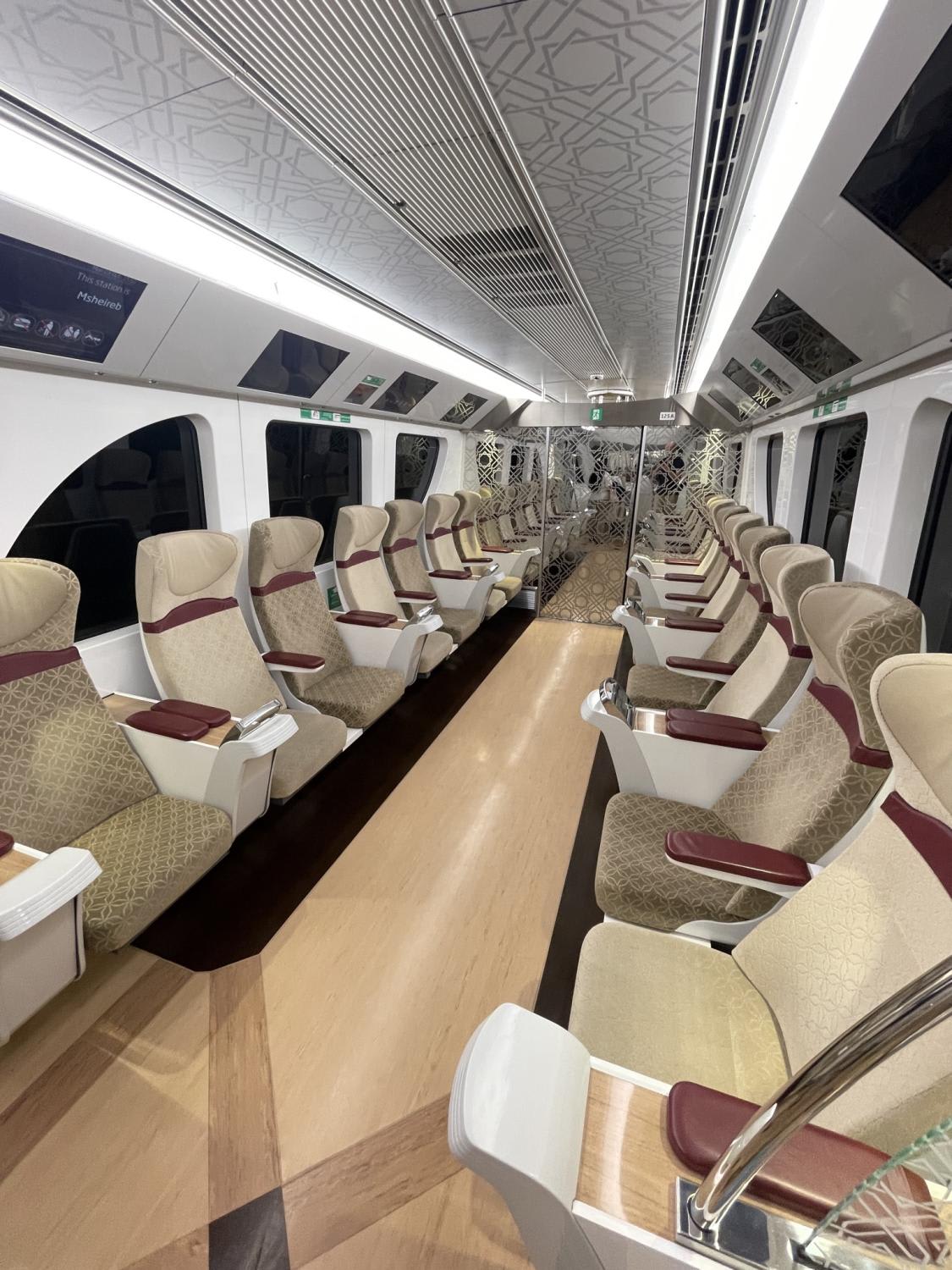 One thing you almost certainly won't do is walk long distances. This is clearly a car town and sidewalks are the exception, not the rule.
FAN FESTIVAL
In common with recent World Cups, this year will also feature a FIFA Fan Festival where up to 40,000 fans will be able to convene and enjoy all 64 matches live on huge screens. The family-friendly space features entertainment, food and attractions including the Qatar Airways zip line and the Fans' Cup, a six-a-side competition at the Adidas Stadium. 
As to the question of alcohol, clearly a critical component of enjoyment for many football fans, consumption of alcohol in public is prohibited in Qatar. However, fans will be able to buy beer – namely Budweiser, the exclusive beer of the World Cup for almost 40 years – before and after the games in compounds outside the stadiums, while it will also be served at the Fan Festival from 5pm to midnight. During the match? Nerves will need to be calmed by non-alcoholic Budweiser Zero.
If you're lucky to have snagged spots in the corporate boxes, then hospitality packages include champagnes, wine and even liquor.
Alcohol will also be available from 5pm to midnight at The Fan Festival, a much trumpeted project held at Al Bidda Park and measuring more than half a million square metres with a capacity of 40,000. It will screen all the matches, include a food court with local and global cuisine and host a 'fans' cup' 5-a-side tournament, as well as live music.
FOOD
Thankfully, given the historic reputation of food and football, it's not all hot dogs or meat pies of questionable origin. One area where Doha excels in is food, at a wide range of price points.
Options abound at the fine dining end of the scale, including Jiwan by Alain Ducasse, housed within the excellent National Museum of Qatar. Starters may include tomato and herbs stuffed in pastry triangles, while a muhammra dip made with roasted walnuts and peppers is fabulous. Confit lamb shoulder with mint and fennel makes for a great main, but try their take on a local dish called jiwan harees, where coarsely-ground wheat meets chicken for a delicious, congee-like effect.
For Italian, it simply doesn't get better than ALBA by Enrico Crippa at the brand-new Raffles Doha. The world-renowned chef holds three Michelin stars at Piazza Duomo in Italy and also ranked 19th in The World's 50 Best Restaurants for 2022, so his Italian regional cuisine in Qatar is a game-changer in the city. And with a name like Alba, you can guarantee that the truffles will be raining this autumn as the prized fungi comes into season.
Arguably Qatar's finest Chinese cuisine comes at Li Jang at Mandarin Oriental, Doha, while authentic Thai is on the menu at Saffron at Banyan Tree. But for cuisine from the Middle East, our recommendation is the brilliant Lebanese spot Bayt el Talleh. Vast amounts of delicious food is served family style, meaning they bring everything to your table from fragrant mezzeh to vibrant salads, perfect breads to smoke-kissed meats.
If you fancy hitting a bar to watch one of the matches, then Goat Sports Lounge at Le Royal Meridien Doha is decked out in screens and features a private pool table room.
WHAT ELSE TO DO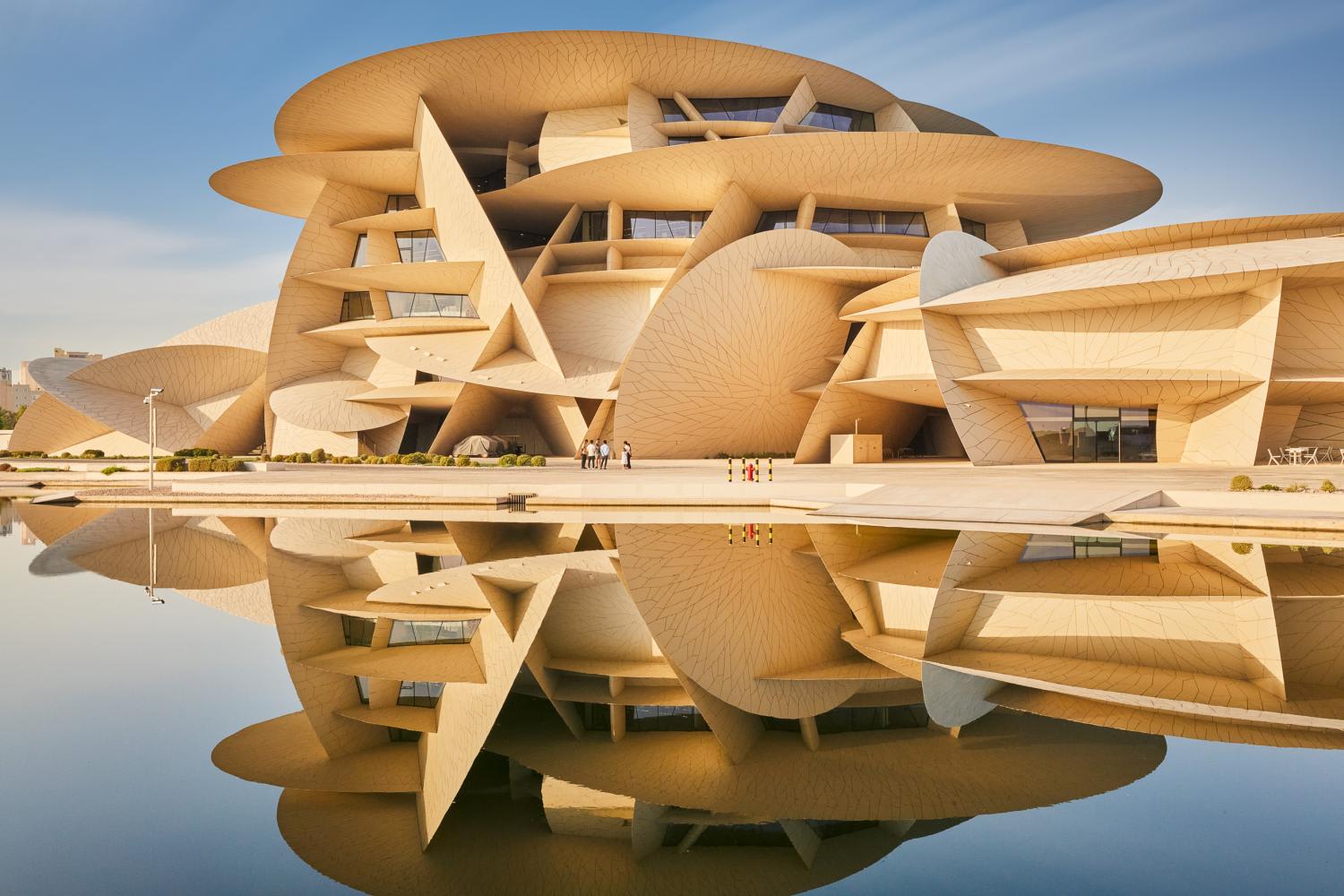 Aside from the football – or if you just need a break – then two museums are worth your time. The National Museum of Qatar is beautifully designed inside and out and will keep all ages entertained. Exhibitions explain everything about Qatar, from traditional Arabic hospitality to desert flora and fauna, nomadic lifestyles to the role played by pearls in the nation's history – including a mind-blowing carpet made with 1.5 million of them.
Then the 3-2-1 Qatar Olympic and Sports Museum will have fans lining up thanks to its World of Football exhibition where you can gaze at iconic memorabilia from over the years. There's a terrifying leather ball from the inaugural World Cup in 1930 in Uruguay and Maradona's shirt from 1986 against England where he scored his infamous 'Hand of God' goal, as well as a solo effort named the greatest goal of the 290th century.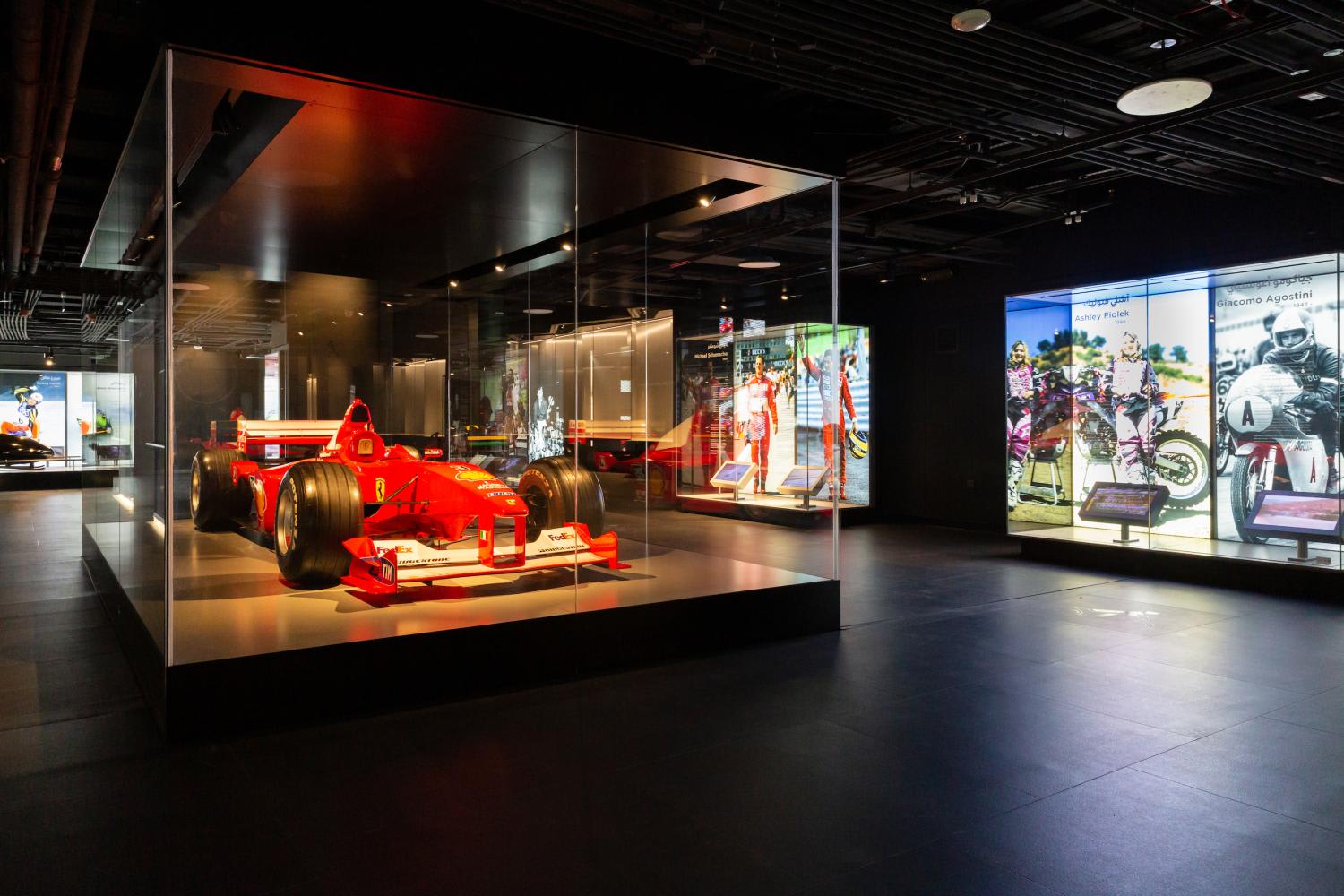 Shirts and boots from legends including Pele, Zinedine Zidane, Cristiano Ronaldo and David Beckham are joined by memorabilia from other sporting greats such as Michael Jordan, Steffi Graf, Muhammad Ali and Sachin Tendulkar.
The best bit? Their Beat The RoboKeeper challenge where you pit your penalty taking skills against an infuriatingly good robotic keeper.
If you fancy some retail therapy then Doha's gold souq is known as the cheapest in the Middle East, while the malls have to be seen to be believed, especially Vendome. Shopping in Qatar is clearly a national pastime to put even Hong Kong and Singapore in the shade.
Finally, there's Lusail Winter Wonderland, a theme park with more than 50 rides and attractions including the Ooredoo 5G Rollercoaster which should get the pulse racing – almost as much as heart-stopping penalty shoot-outs back in the stadiums.
Watch all 64 matches of the FIFA World Cup Qatar 2022™ LIVE on meWATCH. Visit mewatch.sg/fifaworldcup for details.