Cryotherapy and singing bowls? East meets West at Bangkok's newest health retreat
On the verdant banks of the Chao Phraya River, RAKxa Wellness touts itself as Asia's largest integrated health and wellness centre. Is it worth the hype? CNA Luxury's Bangkok-based writer Duncan Forgan finds out.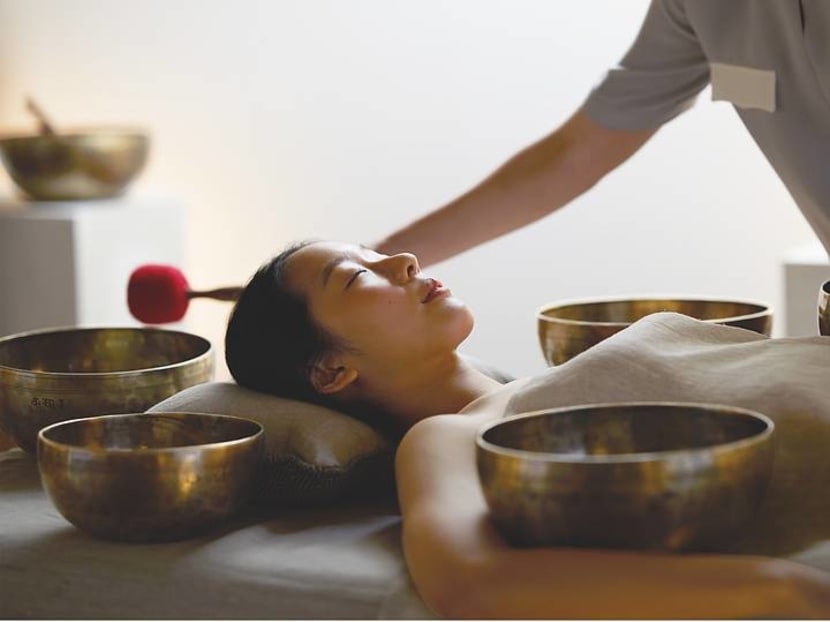 We've been expecting you, says the nurse with the merest hint of reproach in her voice as she greets me at reception.
I'm having a busy morning at RAKxa Wellness, Thailand's most anticipated wellness offering, which opened just outside Bangkok at the end of 2020.
A three-way partnership between regional hospitality giant Minor Hotels, leading Thai developer MK Real Estate, and VitalLife Scientific Wellness Clinic (the anti-ageing clinic of Bumrungrad International Hospital, one of Thailand's most renowned healthcare institutions), the new facility was conceived as a full-spectrum wellness journey fusing healing philosophies from east and west.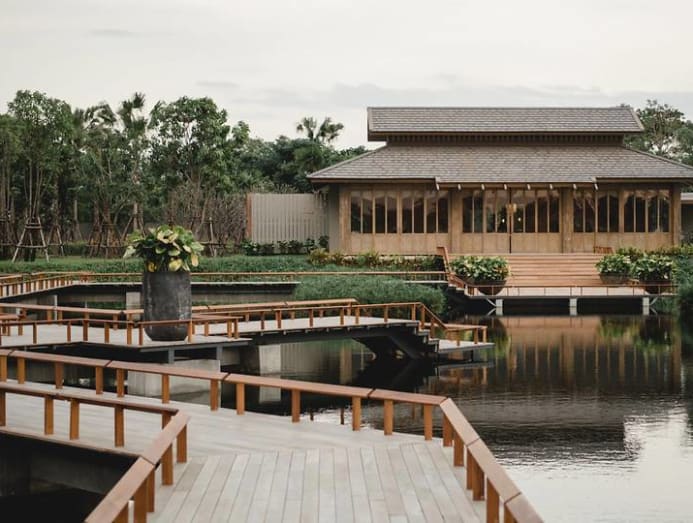 And I feel as though I am ticking off nearly every box on the health inventory as I shuttle from timeslot to timeslot.
It's barely mid-morning on my first day of a three-day package and I've already had a fully personalised consultation on my goals, experienced Chi Nei Tsang – a Taoist abdominal massage designed to rejuvenate the internal organs through the release of negative chi – and been attached to an IV drip to absorb a nourishing bag of vitamins into my system. It's a packed schedule so I can probably be forgiven for tracking slightly late.
Taking the nurse's hint, I rush to the changing room and exchange my clothes for a bib and a pair of backless pants. I am then led to a session of colonic hydrotherapy: A cleansing process that many people swear by, but one I won't be rushing to repeat.
They say that health is wealth. As if to emphasise that point, the slogan is emblazoned on the back of the uniforms worn by RAKxa Wellness staff. And the retreat certainly can't be accused of leaving any stone unturned in its range of three- to 14-day programmes.
With few other guests here, I feel as though I'm playing the lead in a wellness-themed action film. Instead of fancy gadgets, car chases, and scenes in burning buildings, I'm busy negotiating high-tech devices like a hyperbaric tube (where concentrated oxygen helps to speed up healing) and a cryotherapy chamber (where exposure to extreme cold destroys abnormal or diseased tissue) and encounters with acupuncture needles and Tibetan singing bowls.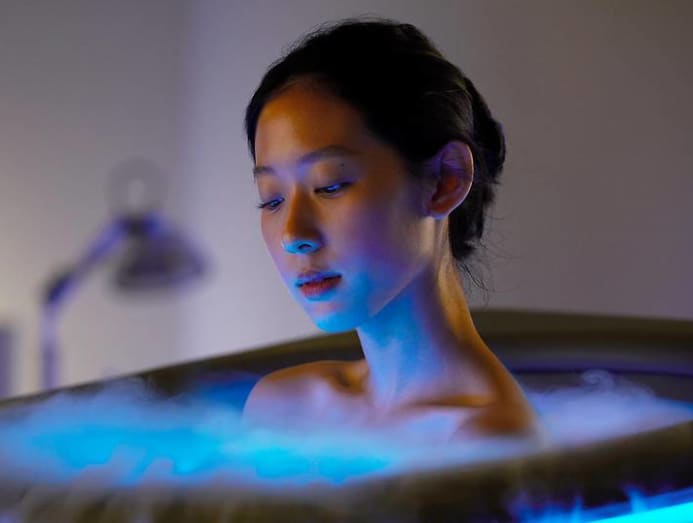 If there are times during my stay where I feel a little like a health-fixated Jason Bourne, it's a measure of how comprehensive the programmes are at RAKxa.
"This hasn't been seen in Asia before, to this degree," said Dusadee Tancharoen, RAKxa's managing director. "There are wonderful retreats out there, all of which have an important place on the wellness map – but none that can provide the same level of integrated care that we have at RAKxa.
"People want the best when it comes to their health. We offer advanced medical treatments combined with exceptional holistic therapies, all encompassed in an uber high-end retreat. Complementary medicines, ancient therapies, and holistic spas play an important role. However, it is our integration of all these mediums with hospital-level treatments that make us unique."
It's certainly unlike any other retreat I've done before.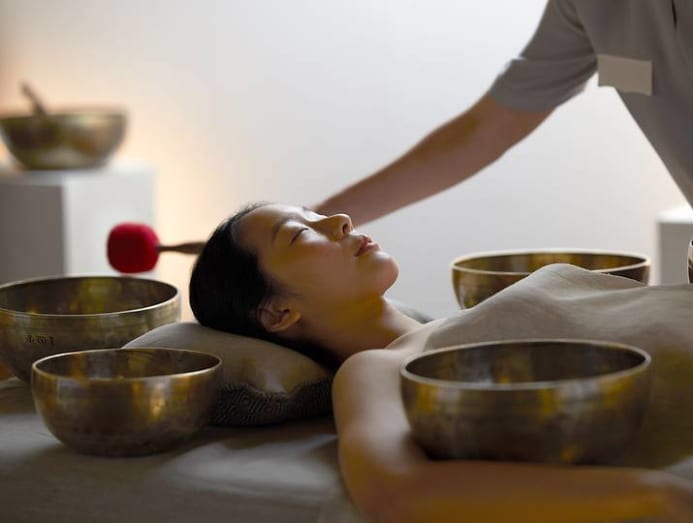 The holistic side of things – a world of bathrobes, floral and herb-scented foot baths, and treatments acted out by skilled therapists to soothing background music – will be familiar to spa addicts everywhere. But the fusion with more conventional medical attention lends RAKxa an authoritative air.
It's a place where cutting-edge care and frank discussions with fully certified doctors about health concerns can be followed by ancient therapies such as Shirodhara: An Ayurvedic body treatment involving a stream of warm oil flowing over the forehead and scalp that can trace its roots back over 5,000 years.
"The vision was to create a retreat that truly integrates advanced medical treatments with complementary and ancient medicines together, along with a medical gym, wellness cuisine, and exceptional hospitality," added Tancharoen.
This world-class combo does not come cheap. Thankfully, the overall package goes a long way towards justifying the hefty price tag. Situated on Bang Krachao, a protected jungle-clad peninsula known as Bangkok's "green lung", the retreat is laid out amid verdant botanical gardens on the banks of the Chao Phraya River.
Tropical birdsong, breezes blowing through the leaves of native trees, and the gentle rhythms of the waterway contribute to the restorative atmosphere at the property.
If it weren't for the urban backdrop of the dazzling Bangkok skyline, it would be easy to forget that you are just across the river from one of Asia's most dynamic capitals and just an hour from its two international airports.
This semi-rural setting is a suitably tranquil stage for RAKxa's range of health-focused programs. In the Thai language, rakxa means to preserve or to heal and the retreat aims to do just that, courtesy of bespoke itineraries designed by certified medical doctors.
Personalised programmes include Detox, Weight Management, Gut Health, Mobilisation, De-Stress, and Immunity Booster. Each journey incorporates cutting-edge medical science alongside holistic treatments spanning Traditional Thai Medicine, Traditional Chinese Medicine, Ayurvedic, and energy healing practices.
The transformative experience is designed to continue long after guests leave, with doctors and holistic therapists able to prescribe a precise treatment plan based on each of the packages.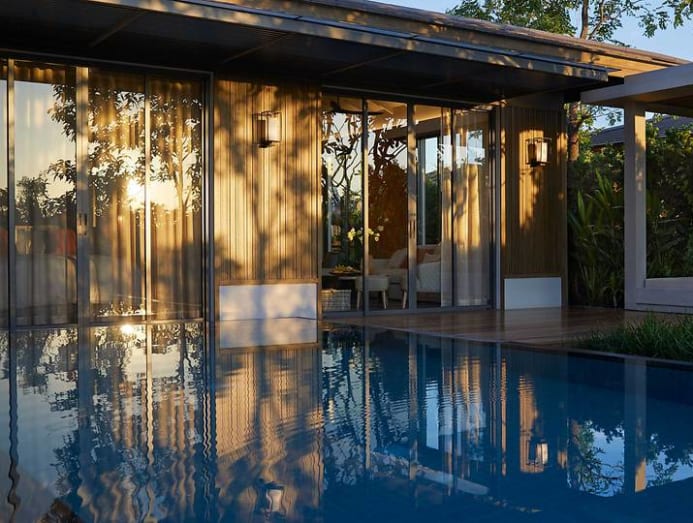 Other retreat features are as invigorating as the tailored wellness programmes. There are a total of 60 expansive 80sqm private villas – available in pool or garden configurations – along with two 400sqm presidential residences.
Each is tastefully decorated in natural, calming earth tones and comes with health-conscious highlights including hypoallergenic linens and curtains, magnesium bath salts, and organic and chemical-free en-suite amenities.
On the culinary side of things, I enjoy healthy – but hearty – international fare at Unam, and Asian gastronomy inspired by ancient local wisdom at Ukhao. Both restaurants utilise mainly locally sourced organic ingredients and enjoy prime riverside perches.
Rounding out the wellness journey is a high-tech medical gym with Olympic athlete training equipment, hydrothermal spa facilities, a cleansing tea lounge, showpiece infinity-edge pool, and an enticing menu of workshops and activities ranging from cooking classes to evening gong baths.
On my final morning, I practically bound out of bed. Three days of tailored therapies, delicious healthy cuisine, and the very best medical care available in Thailand have left me feeling reinvigorated and – perhaps more importantly – equipped with tools and knowledge to ensure things don't go sideways on my return to the real world.
I can only imagine how good I would feel after one of the retreat's longer packages. If health is wealth, then RAKxa looks poised to be one of Asia's highest rollers.