Here's your chance to buy some of the world's rarest wines and spirits at duty-free prices
A collaboration between Changi Airport Group and Lotte Duty Free, World of Wines and Spirits offers a selection of over 200 premium whiskies, cognacs, wines, and sake.
Those of you with travel plans can now purchase some of the world's most premium and rarest wines and spirits at duty-free prices online. Changi Airport Group has teamed up with Lotte Duty Free to present the inaugural World of Wines and Spirits (WOWS), an online portal of over 200 of the finest tipples from more than 75 brands.
The portal, which will run till Dec 31, features an e-catalogue that includes rare sips from labels like Bowmore, The Macallan, and Penfolds. All the featured items are exclusive to WOWS' portal and will not be available at the Lotte Duty Free shops in Changi Airport.
Once a customer indicates an interest in an item on the WOWS website, a Changi Airport or Lotte shopping concierge will reach out to the customer via WhatsApp, phone call or in person.
VIPs from Changi Rewards, Lotte and other Changi partners get extra perks: They will be invited to an online auction held on the portal from now till Oct 24, where two rare spirits, the Hennessy Paradis X Lorenz Baumer's NBA Limited Edition and Royal Salute's The Art Edition, will be up for bid, with prices starting from S$225, 000 and S$130, 000 respectively. They will also get to attend a signature event at Jewel Changi Airport from Oct 28 to 30, comprising masterclasses and tastings of rare items.
"We are thrilled to present the first-ever World of Wines and Spirits signature event here at Changi Airport," said Lim Peck Hoon, executive vice president of Changi Airport Group's commercial division. "Liquor is one of the best-selling categories among our travellers and we have been working with many brands and partners to bring in the most sought-after wines and spirits from around the world."
Ready to splurge on some rare ambrosias? Check out five highlights from the WOWS collection below.
BOWMORE ARC-52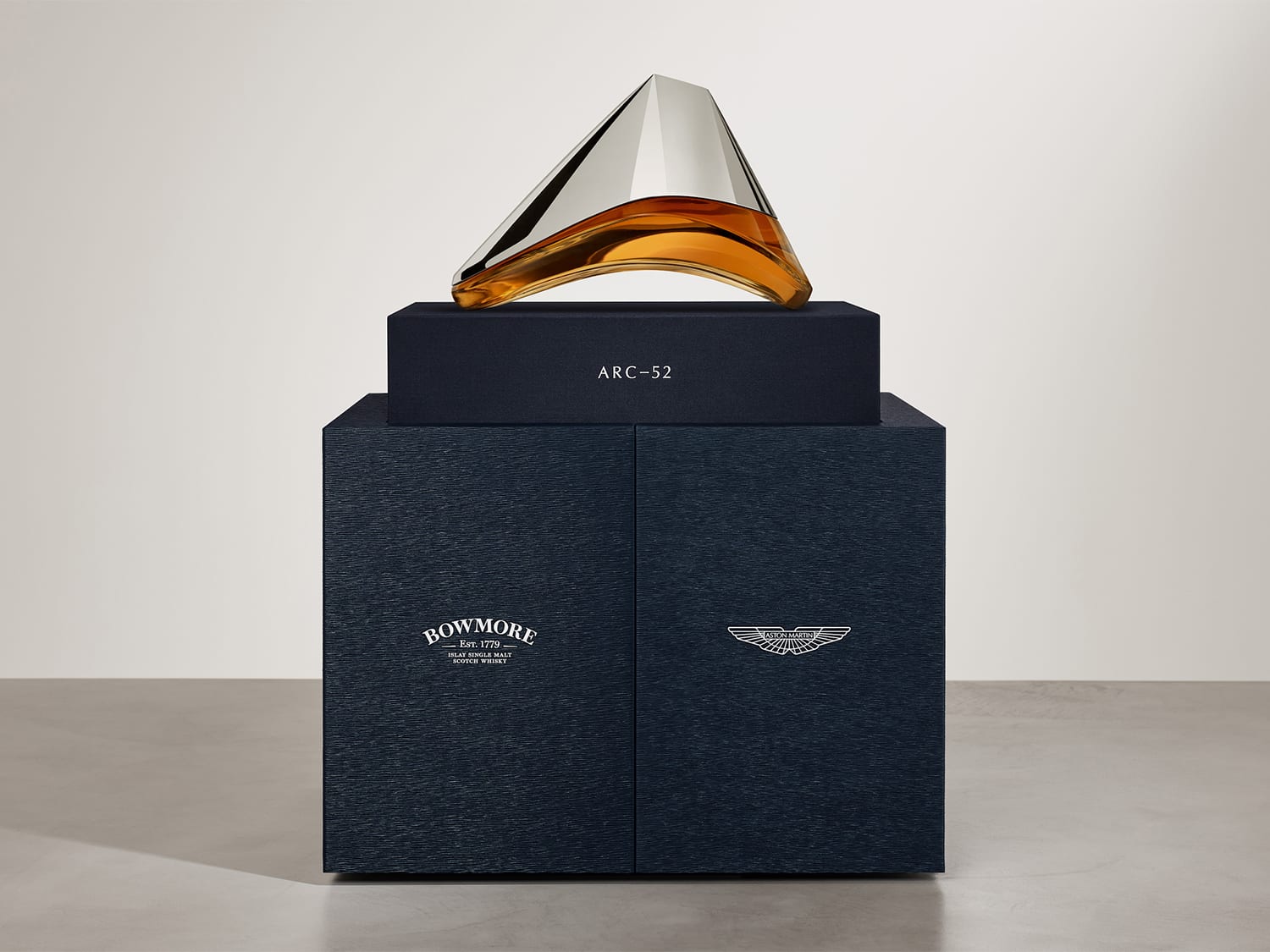 Part of Bowmore's Arc series, the Arc-52 holds a 52-year-old spirit — Bowmore's oldest single malt whisky — that has been aged in an American oak hogshead and a European oak butt. British sports car manufacturer Aston Martin also had a hand in designing the vessel's futuristic, curvaceous look. Expect the whisky to have aromas of vanilla and custard, and notes of mint, peach, pear, eucalyptus, and a hint of guava. Just one bottle, out of 100 bottles available worldwide, will retail at S$130, 000.        
TALES OF THE MACALLAN VOLUME 1: THE LAIRD OF EASTER ELCHIES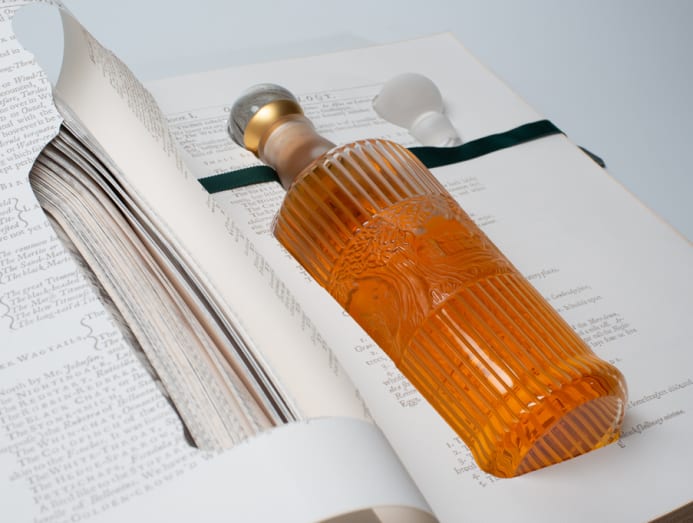 The Laird of the Easter Elchies is the first edition of a new series of single malts that pay tribute to The Macallan's pioneers. This bottle of rare 1950 whisky is concealed in a Tolkien-esque tome that tells the story of Captain John Grant, the first custodian of The Macallan. The book also contains illustrations by Andrew Davidson, a renowned British illustrator. Only 350 bottles are produced worldwide. One bottle, retailing at S$120, 000, has been set aside for WOWS.
RICHARD HENNESSY X BERLUTI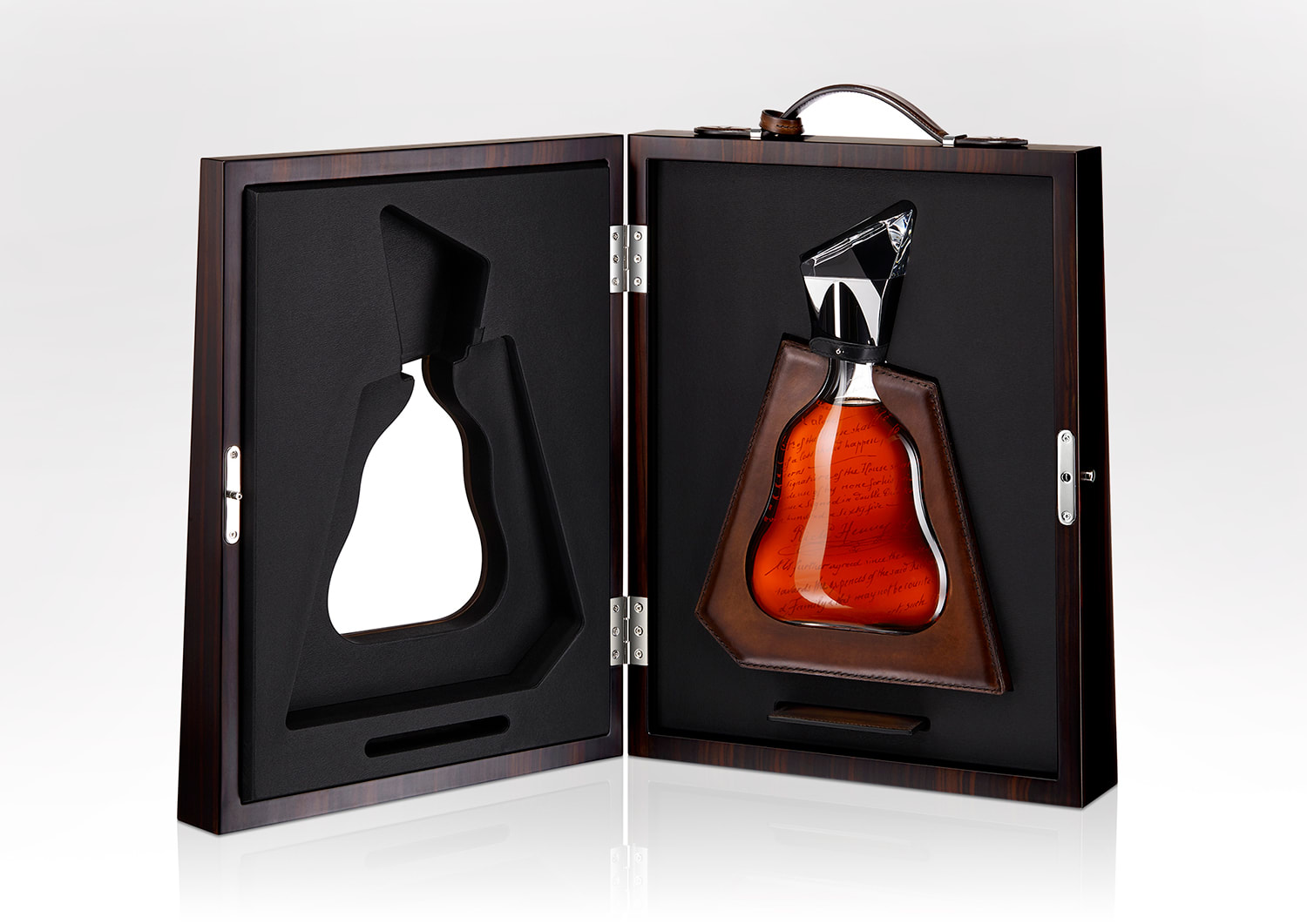 Teaming up with luxury leather manufacturer Berluti, cognac producer Richard Hennessy has encased a bottle of rare cognac — a blend of its scarcest eaux-de-vie — in a handcrafted case made of rich Venezia calf leather. The case also comes with a custom-made cardholder stamped with Hennessy and Berluti logos. It will retail at S$57, 900. 
THE SINGLETON 54 PARAGON OF TIME II, SINGLE MALT SCOTCH WHISKY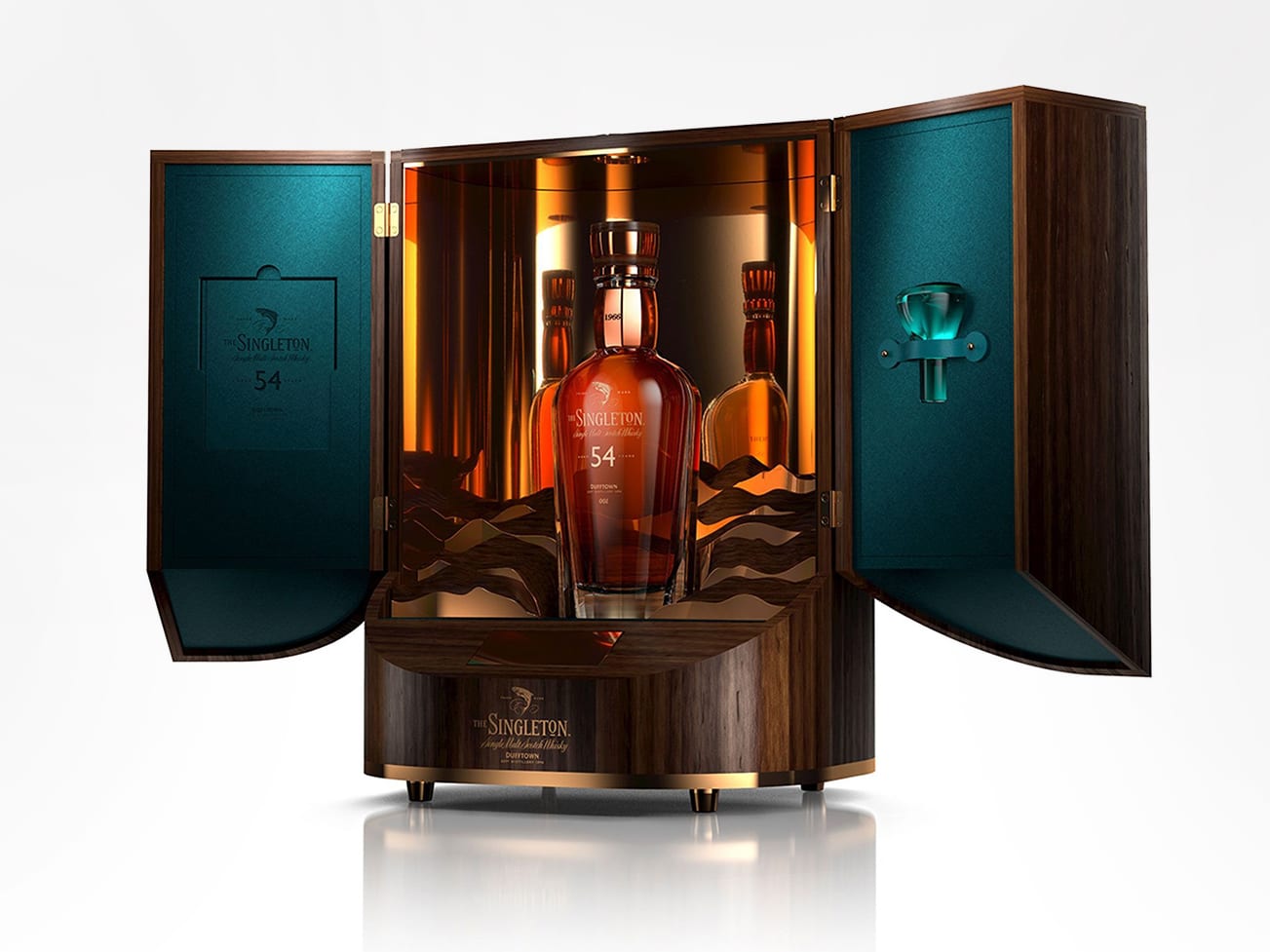 This 54-year-old whisky is drawn from an oak butt cask that was hand-filled back in 1966 before undergoing a final maturation in a Pedro Ximenez cask. Drinkers can expect a well-layered dram of exceptional richness. Only 235 bottles are available worldwide — a single decanter will retail at WOWs for S$56, 800.
PENFOLDS 2018 SUPERBLEND 802-B IMPERIAL 6L
The Penfolds Superblend 802 is one of those little-known gems that only Penfolds acolytes would have heard of. The 802-B 2018 follows up the successful release of the 802-A 2018 last year. Both are Cabernet Sauvignon-Shiraz blends but with one key difference — how they are put together. Whereas the Cabernet Sauvignon and Shiraz components for the 802-A were aged separately in American oak barrels before being blended, the 802-B's were blended and aged together in French oak. One bottle, a hefty 6-litre, will retail at WOWS for S20, 288
All prices indicated above are tax and duty-free for travellers with a valid boarding pass and passport at point of purchase and collection. Tax and duties will apply for purchases made by a non-traveller.