In picture-perfect Hoi An, a date with artisans and an Instagram-friendly beach
With an endless, untouched coast and a deep rooted culture of artisanship, the picturesque town of Hoi An in Vietnam, a UNESCO World Heritage site, is set to become a choice destination for revenge travellers in the region.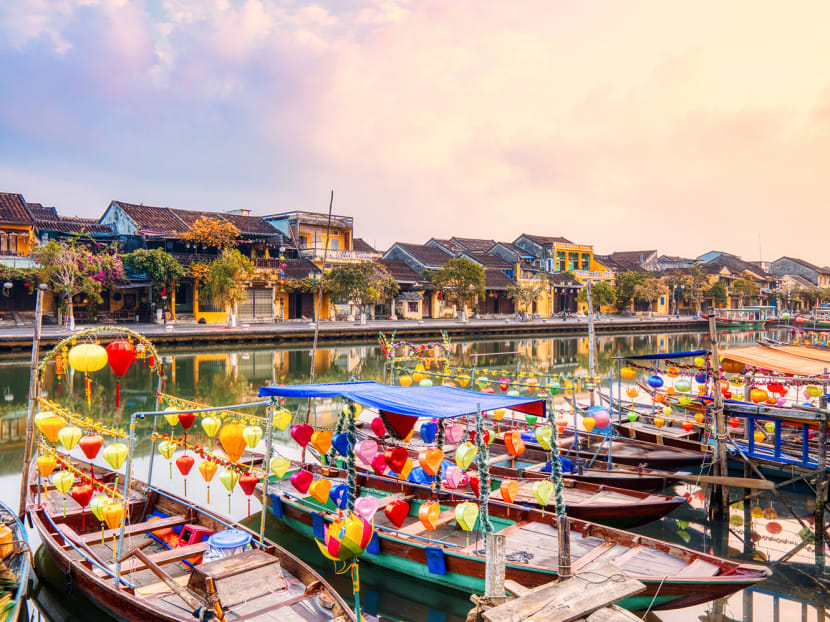 I am hunched over a bamboo lantern frame as I try clumsily to glue a swatch of silk over it. Next to me, my instructor gently but firmly admonishes me, telling me to re-do my handiwork. What the lantern artisan is too polite to say is that my shoddy crafting skills are certainly not worthy of the iconic silk lanterns that are emblematic of the atmospheric ancient town of Hoi An, a UNESCO World Heritage site.
It feels like primary school art class all over again – except that I am ensconced in air conditioned comfort in a private lantern making group class at the Glasshouse, a sunlit function space in Hoiana Resort & Golf. One of the latest luxury resorts to launch in the central Quang Nam province of Vietnam, it is a speedy 40-minute ride from the Danang airport. 
After what feels like an eternity of fumbling fat fingers – and plenty of help from the patient, long-suffering artisan – I finally complete my, well, masterpiece. Let's just say it is clear I should not give up my day job.
At the same time it is a good reminder that heritage crafts, even those that appear so commonplace they have become touristy caricatures of a destination, require a patient honing of skills to create. It is something I keep in mind the next day when I visit the town of Hoi An and feel tempted to bargain down the prices of handmade crafts just to save a few dollars.
LUXURY TRAVELLERS REDISCOVER THE REGION
Travelling to Hoi An just as the country is reopening after two years of pandemic-induced restrictions is eye opening in many ways. This culturally rich region, which is also blessed with endless stretches of white, sandy coastline, has long been a favourite destination of backpackers and students seeking a slice of beachy paradise.
In more recent times, luxury travellers have also begun to discover the region with the opening of several five star resorts such as the InterContinental Danang and Four Seasons The Nam Hai. And there is more to come. Luxe boltholes, including Alila, Mandarin Oriental and Rosewood have announced upcoming openings over the last two years, further cementing this locale's status as one to watch.
Not surprisingly, the pandemic has thrown a wrench into these best laid plans but not to worry, things are slowly but surely springing back to life. For starters, during our evening sojourn to Hoi An's ancient riverfront old town, which is famed for its ornate Japanese bridge, yellow walled shophouses and lantern-lit sampan boats, the place was thronging with locals also out and about for some sightseeing.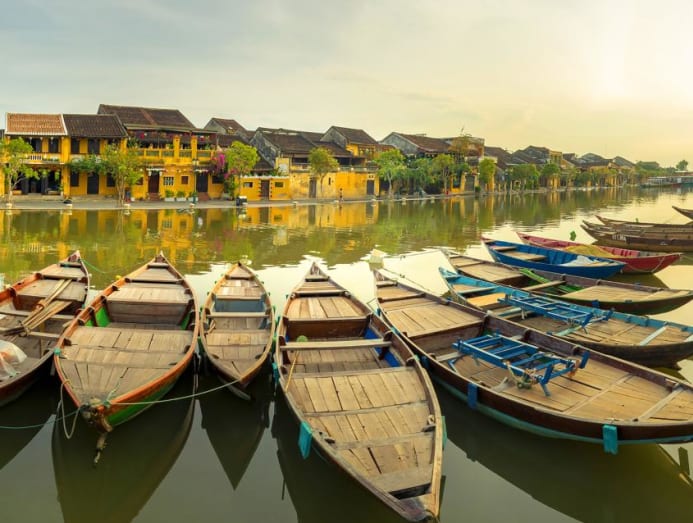 Surely in time, foreign tourists will return in larger droves, but for now, there is a certain charm in getting swept up among the local revenge travellers as we bask under the full moon and soak in the picturesque river views. Surrounded by people speaking with a gentle Vietnamese lilt, I almost feel like I have travelled a few hundred years back in history to when this place first became a bustling port.
The new hotels are starting to make waves too. First on the slate of openings is the Hoiana Resort & Golf, which is located on a stunning 4km stretch of uninterrupted beachfront. It is the first of four luxury hotels – including Rosewood Hoi An – which are slated to launch in the integrated complex. All four properties will be managed by the Rosewood Hotel Group.
The 141-key all-suites Hoiana sets a high bar, with thoughtful touches like a spacious living room, a fully stocked bar and a separate walk-in wardrobe. Do choose the suites with an ocean view as they have generously sized balconies that are particularly delightful for sundowners or a private sunrise yoga session.
I love that my room overlooks the idyllic Cham islands where fishermen ply the waters for their livelihoods. One quiet morning, I spot a few traditional fishing boats and realise with excitement that our locally sourced seafood meals quite literally arrive fresh from our doorstep.
A gourmand highlight are the Cham lobsters, which are particularly sweet and succulent. They are best savoured when prepared simply, such as the butter poached lobster at The Terrace. For something more elaborate, the Sichuan-style lobster from the hotel's Chinese establishment Lucky Court is a revelation too, with the firm flesh holding up nicely to the robust spice rub.
And when it is time to work off the excess calories, there is a magnificent 18-hole golf course designed by legendary course architect Robert Trent Jones Jr right on the resort grounds. It was named Best New Course in Asia Pacific 2019 by Asia Pacific Gold Awards. The afternoon tee-off, an experienced golfer tells me, can be more challenging due to the windy conditions and makes it feel like an entirely different game compared to when it is calmer in the morning.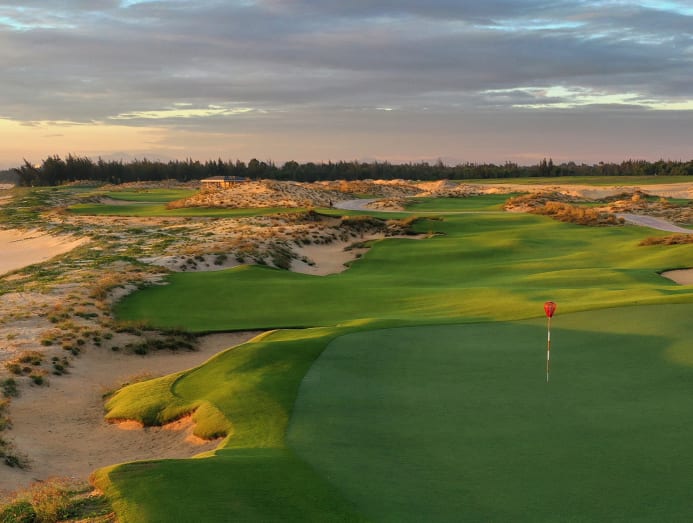 FROM POTTERY TO POOL
For a more crafty challenge, I decide to visit the quaint Thanh Ha Pottery Village, which dates back to more than 400 years when the villagers were chosen by the royal court to supply pieces to the Hue Cathedral. Today, a small enclave of 23 artisanal families continue to create products made from mud gathered from the nearby riverbank. What is unique is that it takes two potters to create a piece – one to work the turntable with her foot and the other to mould the clay.
Once again, I jump at the opportunity to try my hand at a traditional craft. And once again I realise that even though the artisan makes it appear effortless to shape vessels out of a lump of clay, my unpractised hands can barely get the clay to cooperate with me.
Still, there is something soothing about sitting at the wheel and trying to create something out of nothing and I am glad for the opportunity to focus my ever distracted mind on the task at hand.
Afterwards, we roam the Thanh Ha Terracotta Park museum to admire the intricate clay sculptures created by real artists. I linger over each display and take extra time to to appreciate the experts' mastery of their skills, something I would not have noticed in the past.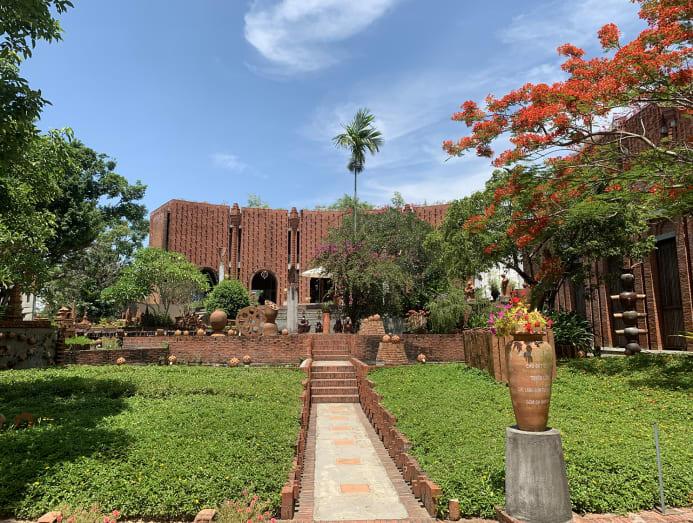 Exploration complete, I am relieved to return to the soothing cocoon of the hotel. Its unadulterated stretch of shoreline stretches as far as the eyes can see. What a welcome change from other regional beach destinations where multiple large developments jostle for space along the beachfront, I think to myself. And for those who might wish to capture an Instagram moment or two, the hotel has built a few super-sized installations such as sunglasses and beach chairs, where you can pose to your hearts' content.
As for me, my favourite respite is the rooftop infinity pool, where there are daybeds aplenty to sprawl out on with an indulgent armful of magazines. It is also conveniently located right next to the rooftop cocktail bar, The Edge, where the resident mixologist Chinh is a whiz at whipping up a refreshing tipple or two.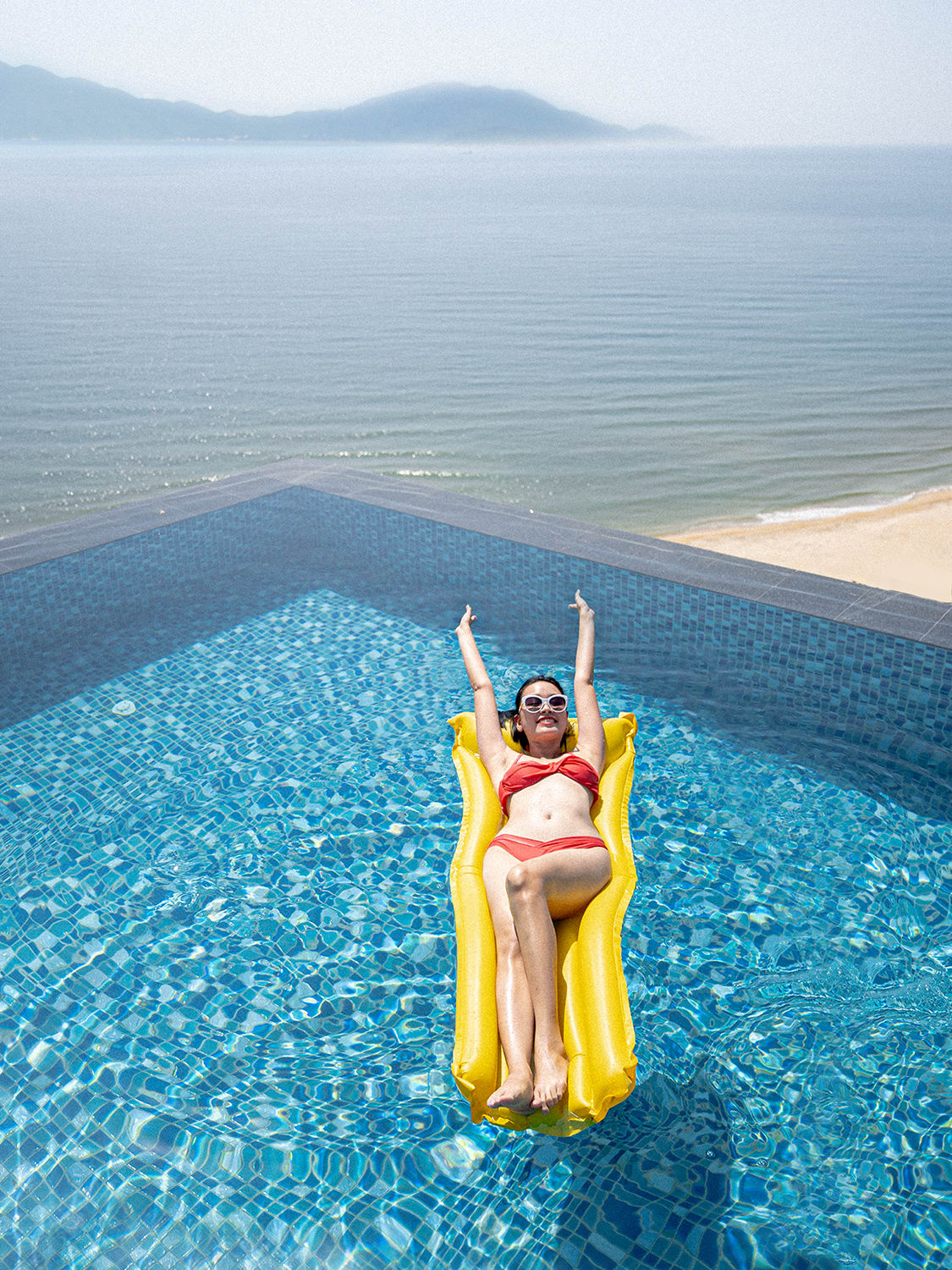 Not surprisingly, with its birds eye view of the turquoise blue ocean, this location is yet another Instagram hotspot. I daresay the unparalleled scenery will make any snapshot look exceptional but Jit Ng, chief marketing officer of Hoiana offers some art direction for those seeking to create the ultimate reel. He said, "Come here in your swimwear at sunrise. Dive into the pool and swim right to the edge so that you emerge from the water facing the rising sun."
That certainly sounds like a magnificent social media moment but in Hoi An, where the sun rises at a rather ungodly 5.15am, I have a better idea. I would rather enjoy the sunrise from my bed and then sink right back into my pillow for more shut eye until it is time for breakfast.
CNA Luxury was in Hoi An at the invitation of Hoiana.