'Forgotten' holiday hotspots like Desaru and Langkawi are witnessing a revival
The vacation spots that your parents loved are back – and better than ever to cater to a new generation of jetsetters.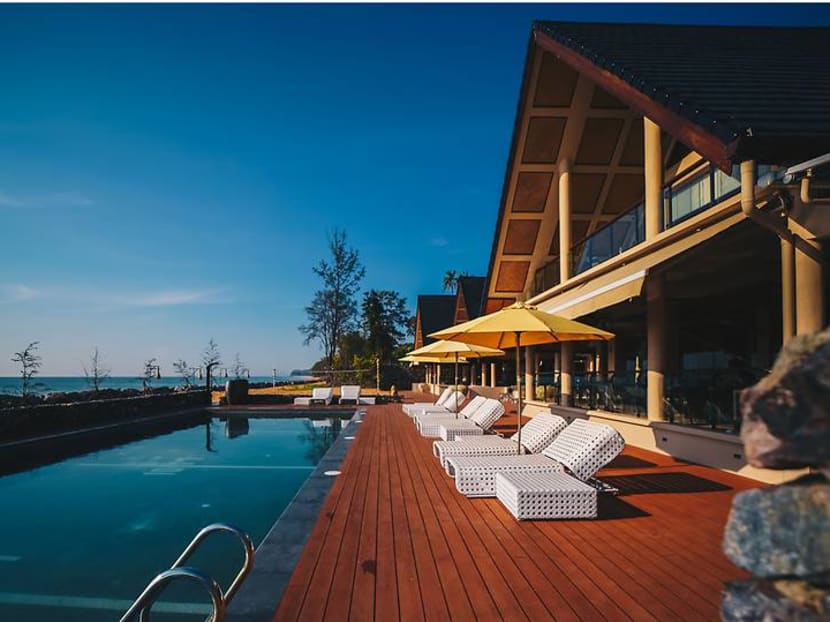 We glide along the narrow tidal channels of the mangrove forest in Langkawi's Kilim Geoforest Park on a small motorboat, getting up, close and personal with the flora and fauna of this unique habitat. From majestic eagles swooping overhead to monkeys frolicking and tree snakes lazily basking among the foliage and tiny sand crabs scampering among the roots, the ecosystem is teeming with life.
As Aidi Abdullah, resident naturalist at Four Seasons Resort Langkawi gives our group a thoroughly entertaining – and enlightening – tour about the mangrove's importance in the ecosystem, I am struck by a deep sense of familiarity that feels almost like deja vu.
Then it hits me. Over two decades ago, I'd holidayed here with my family as a pre-teen. Back then, I was deeply impressed by the craggy 550 million-year-old rock formations jutting out of the Andaman Sea, set against the lush, mountainous rainforests and mangroves of the Malaysian island.
My memories of the rest of the trip are faint, but I do recall visiting a bustling island where tourists thronged the beach and indulged in duty free shopping. As I grew older, Langkawi slowly fell out of favour as a holiday hotspot for regional travellers, with many people flocking to islands like Phuket and Bali instead.
But in recent years, this island has been experiencing an uptick in fortunes. Malaysia's prime minister, Mahathir Mohamad, who was instrumental in branding the island as a tourist destination during his first tenure in office, successfully ran for last year's elections in Langkawi. In the last few years, new five-star resorts like the St Regis and the Ritz-Carlton have opened while familiar favourites like The Datai and the Four Seasons have undergone extensive refurbishments to cater to modern travellers.
And since Langkawi was awarded the Unesco Geopark Status in 2007, the island's tourism industry has been gradually offering more eco-conscious activities that appeal to many of today's younger, affluent travellers, such as the two-hour exploration of the mangrove that Aidi conducts. Tourism numbers are rising and by 2020, the Langkawi Development Authority predicts visitor numbers to hit four million annually.
After our tour, which debunks many misconceptions I have about mangrove swamps, such as it being a mosquito-ridden place (fact: The mangrove actually secretes a resin that prevents mozzies from breeding in the water), we sail back to the Four Seasons, which is situated at the edge of the Geopark. There is no need to jostle for space on a crowded jetty, nor do I need to bypass the bustling town centre where the duty free shopping is – unless I want to.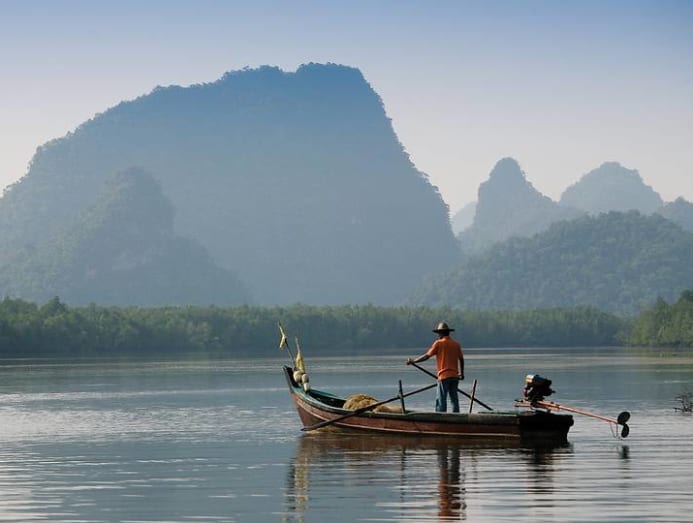 Instead, the boat stops right outside my swanky beachfront villa and I hop off, wading breezily through a short stretch of crystal clear knee-deep seawater to get to the villa's entrance. The pristine, private beach is stunning with its soft white sand and gently lapping waves, an idyllic counterfoil to the 14-year-old resort's exuberant redesign.
The Malay-Moorish buildings have been painted a vibrant aquamarine and key public spaces such as the lobby and beach bar have been refurbished with an artsy blend of antique and contemporary furniture to create plenty of quirky chic photo-spots for today's Instagram traveller. The resort's 23 villas and 68 pavilions are progressively undergoing renovations too, so until all work is complete, hotel guests get their pick whichever decor style they prefer, whether it is retro-elegant or modern-eclectic.
Those who have the budget and are travelling in larger groups may enjoy the palatial 1,400 sq m Royal Villa, which comprises a living and dining hall and an outdoor pool that is flanked by two bedrooms, each housed in a separate annex for maximum privacy. Plus, its original decor scheme of timber furniture and beige toned upholstery that was all the rage in the nineties and early noughties is bound to bring about a touch of nostalgia for those of a certain age. Think school chalet sleepovers but with the luxe factor dialled up to infinity.
Langkawi is not the only "forgotten" destination in Malaysia experiencing a revival. Just across the Causeway is the Desaru Coast development, which aims to breathe new life into this formerly bustling beach destination. At its peak about two to three decades ago, Desaru – which is located a two-hour drive or a 30-minute ferry ride from Singapore – was a popular weekend getaway especially for Singaporean families. Now, the mega US$1.1 billion (S$1.48 billion) Desaru Coast development which includes a water theme park, golf course and four hotels is hoping to attract the crowds once again. For now, two hotels, Hard Rock Hotel and The Westin are in operation while the other two, Anantara and One&Only, are slated to open at a later date.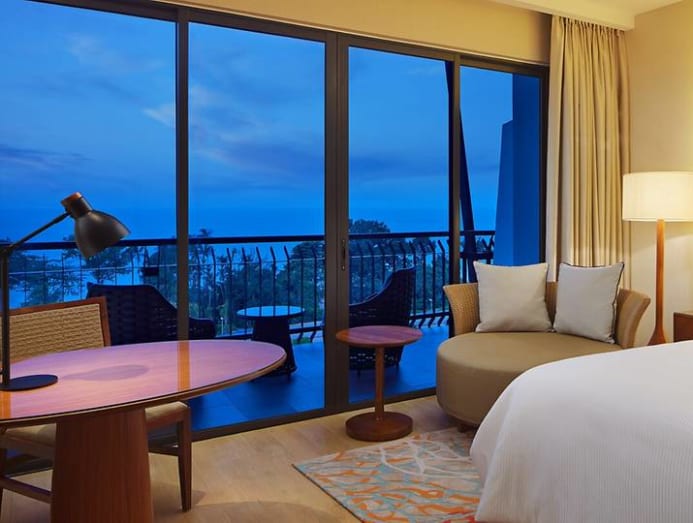 Further north is Cherating, Pahang, a three-hour drive from Kuala Lumpur, which used to be known for its Club Med resort. Now there is a new luxurious – and discreet – five-star resort, The Kasturi, built by prominent Malaysian architect Hijjas Kasturi. The 23-key resort located by the beach offers the best of modern barefoot luxury with private villa pools and forest walkways to indulge in "forest bathing". Plus, there is an onsite turtle hatchery as well as a yoga deck to keep guests occupied during the day.
And for those who wish to venture beyond Malaysia, Lake Toba, the world's largest volcanic lake in Indonesia, remains largely the way it was two to three decades ago when it was a popular destination. The deep blue lake and its lush surroundings offer a serene respite from the concrete jungle and there are quaint villages populated by Batak people to explore. Their unique cuisine and culture makes Lake Toba a one-of-a-kind place to visit. We bet it's only a matter of time before new, trendy developments make their way here too.