Hong Kong's hottest new restaurants you've missed since lockdowns began
From Yung Kee's modern Cantonese bistro to a kitschy-cool, retro teppanyaki restaurant, these are the brilliant new additions to Hong Kong's already stellar dining scene.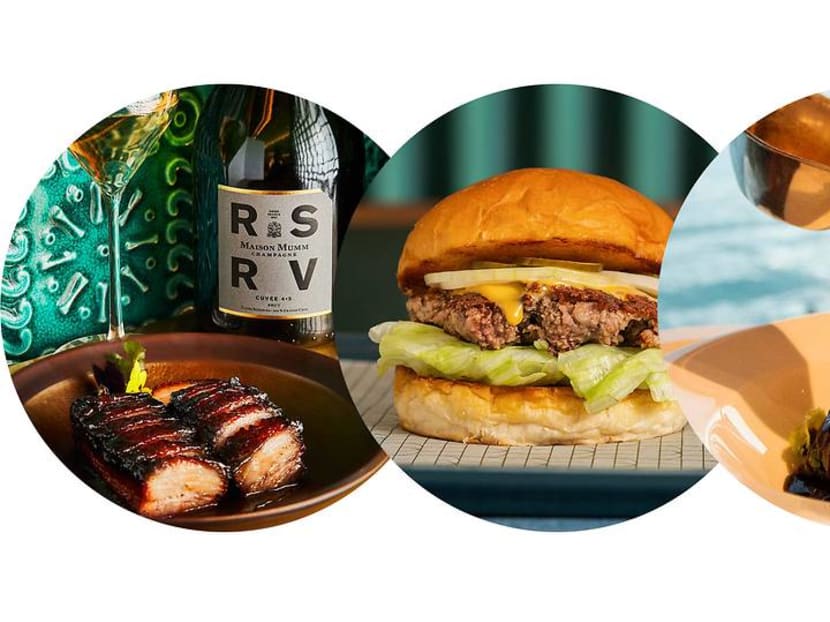 In common with cities everywhere, Hong Kong's restaurant industry has been hammered by months of restrictions and lockdowns. But as one of the world's great dining capitals, there is also a tangible sense of resilience and defiance, with dozens of new restaurants opening despite the prevailing conditions.

All of which means that for Singaporeans intent on eating their way around the city, there are plenty of exciting new options to get their chopsticks and forks into during their next trip. Here are some of our favourites that span the globe in both flavours and inspiration.
181, FORTNUM AND MASON
The venerable London store in business since 1707 opened its first-ever shop and restaurant in the swanky cultural and gastronomic hub, K11 MUSEA. The first floor restaurant, named 181 after the original's address in London's Piccadilly, overlooks the waterfront and serves up fantastic renditions of classic British dishes.
A black pudding Scotch egg comes with sharp piccalilli, Welsh rarebit is a reminder of the simple delights of posh cheese on toast, while their ribeye from Glenarm Estate is joined by an impeccable Bearnaise sauce – but vegetarians also get a great look-in too. Suitably decadent desserts ensure you end on a sweet note.
Shop 022, G/F, K11 Atelier, Victoria Dockside, 18 Salisbury Road, Tsim Sha Tsui. fortnumandmason.com/181-hong-kong
ANDO

One South American chef currently making waves in Hong Kong is Argentinian Agustin Balbi. In the coolly elegant space of Ando in Central, he melds his country's traditional cuisine with that of Japan, Spain and Italy to brilliant effect.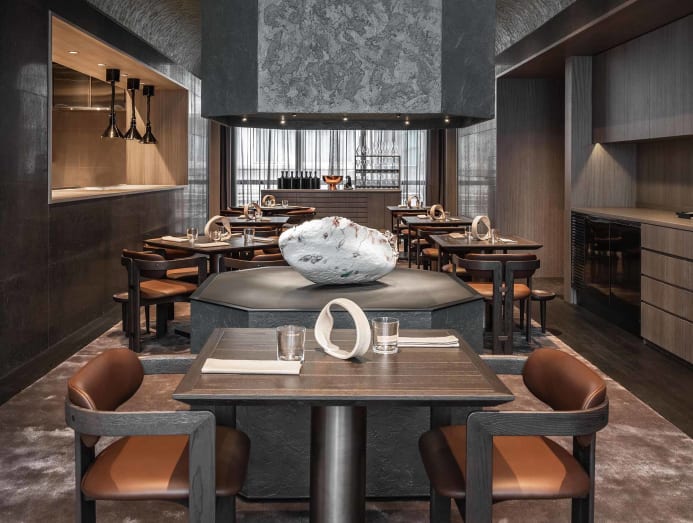 Tasting menus bring fabulous flavours such as caldoso rice, inspired by his grandmother, where grains are cooked in clam, abalone, and chicken and chorizo stocks for eight hours, imparting waves of comfort.
A5 Kumamoto wagyu also stars with ponzu and a mahogany beef jus made from roasted piquillo peppers and beef bones, while desserts – in common with all dishes – are as delicious as they are picture-perfect.
1F Somptueux Central, 52 Wellington Street, Central. andohk.com/
ARIA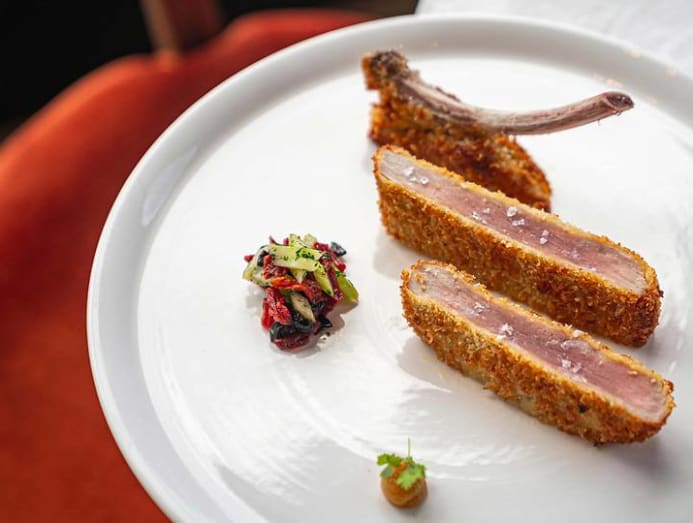 Italian cuisine is a firm favourite with Hong Kong diners, so it's unsurprising that Aria, in the entertainment district of Lan Kwai Fong, has been packed to the rafters since opening.
That's thanks to the innovative creations of affable and charismatic chef Andrea Zamboni – a fluent Mandarin speaker. Inspired and taught by Gualtiero Marchesi, the father of modern Italian cuisine, Zamboni serves versions of classics that are brilliantly tweaked.
Tagliatelle comes with a spicy tomato sauce, blue lobster and bagna-cauda fondue, while his milk-fed Milanese veal cutlet with tomatoes, celery relish and Sicilian lemon is the best this writer has ever tasted. Don't miss the desserts, while a strong service team and wine list complete the picture.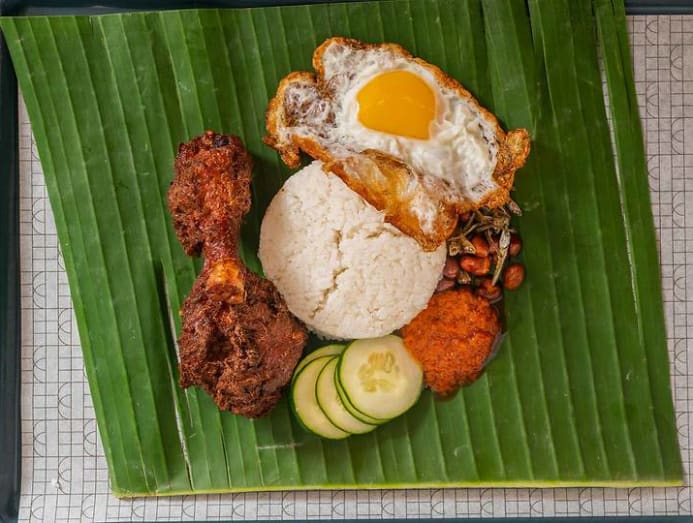 In a bold and smart move, the food hall concept has been reinvented in Central with the launch of BaseHall, which unites some of the city's top culinary talents under one roof.
The funky space is packed with diners intent on dishes available nowhere else such as rotisserie chicken from the team behind famed hotspot Yardbird; sensational burgers from Honbo; Vietnamese street food taken up a notch by Co Thanh; or even Singaporean chef Barry Quek's influence at the brilliantly named Return of Lemak. With a bar run by the storied Mandarin Oriental, DJs and state-of-the-art lighting, it has redefined communal dining like nowhere else.
Shops 9A, 9B and 9C LG/F, 1 Connaught Pl, Central. basehall.hk
CHAAT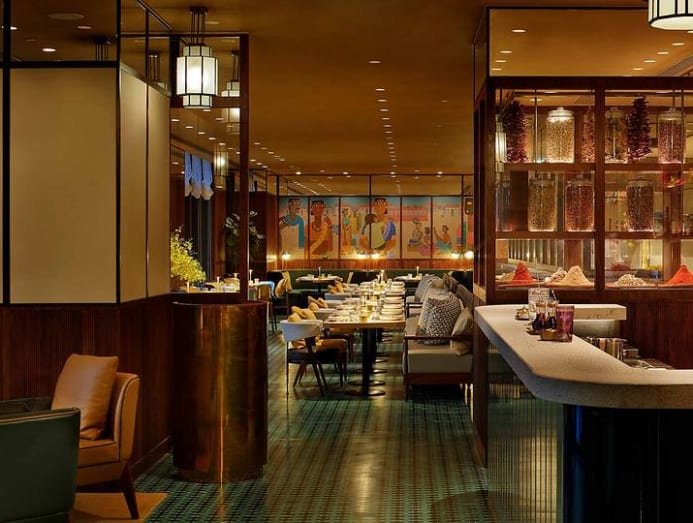 Chef Manav Tuli joined Chaat at The Rosewood from London's one Michelin-starred Tamarind and his vibrant, colourful and fragrant dishes have made his new home arguably the city's hottest culinary opening of the year.
Booked up months in advance – so ask for a reservation as soon as you book your flight – for once the hype is justified. He takes inspiration from street food and showcases it to brilliant effect, using the finest ingredients. Whether it's perfect bel phuri, black pepper chicken tikka or slow-cooked Hyderabadi lamb shank, rich with caramelised onion, clove and cinnamon, every dish hums with excitement, aroma and energy.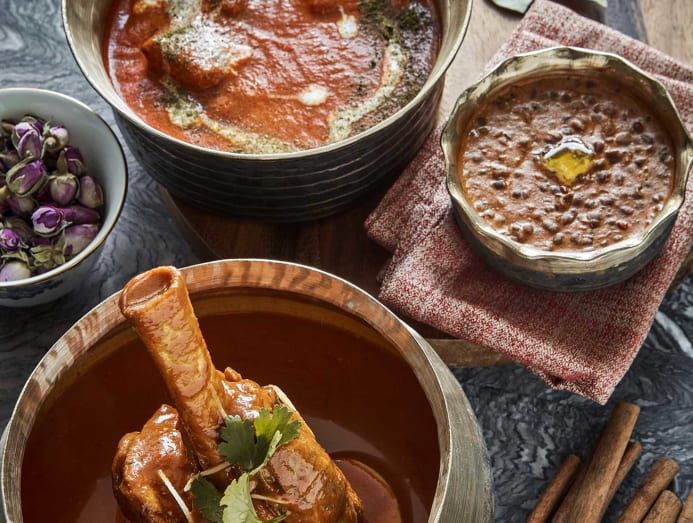 Delicious desserts round off a stellar experience with a cocktails and drinks programme to match.
5/F, Rosewood Hong Kong, Victoria Dockside, 18 Salisbury Rd, Tsim Sha Tsui. chaat.hk
COBO HOUSE
COBO – which stands for Community of Bohemians – House relaunched this year in a new location with two executive head chefs, Ray Choi and Devon Hou. They spent years in renowned Michelin-rated restaurants in Hong Kong and abroad, making for an elegant dining experience with views to match.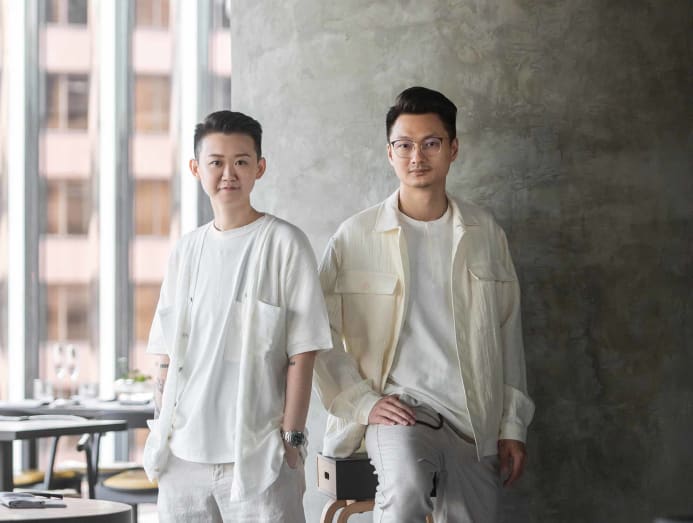 Innovative dishes combine Chinese, European, Japanese, and Australian ingredients and techniques to impressive effect. Sea bream is marinated in kombu and accompanied by gazpacho, finger lime, pickled ginger and fermented tomatoes. Delicate desserts show real talent in the pastry kitchen too.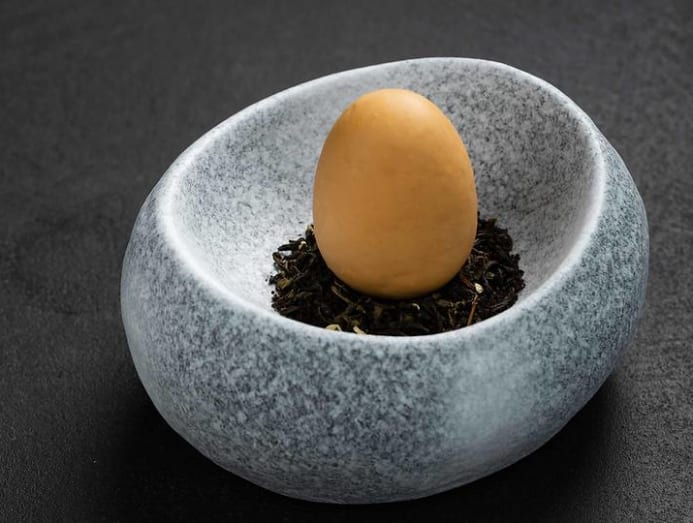 One of the year's most stylised arrivals came in the form of Crown Super Deluxe, a brilliantly-designed retro teppanyaki in the nightlife heart of Lan Kwai Fong.
In homage to the founder of Benihana, Rocky Aoki, it celebrates the culinary theatre of cooking on the teppan, but also delivers in spades when it comes to the food.

Sashimi fresh from Tokyo's Toyosu Market is followed by a stunning Tokushima fruit tomato with sea salt, then there's brilliant spiny lobster on garlic bread, even before you hit the stellar beef. It doesn't get much better than A5 Kagoshima wagyu, cooked just as you like it, with sauces or salt to accompany.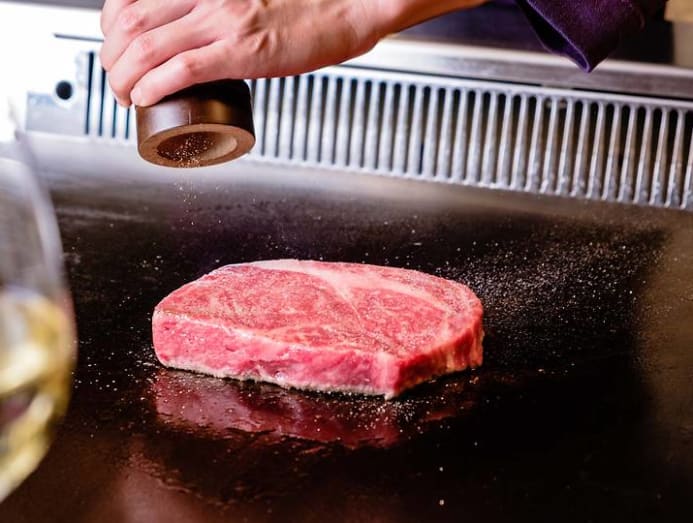 Chef Mingoo Kang is well known to Asian gourmands who have flocked to his two-Michelin-starred spot Mingles in Seoul, so it's unsurprising that his first venture outside Korea has quickly proven very popular.
A beautiful space in the dining hotspot of Lyndhurst Terrace in Central brings dishes including one of the most Instagrammed dishes in town: A sensational roulade of chicken breast and leg, over samgye risotto made with ginseng chicken soup.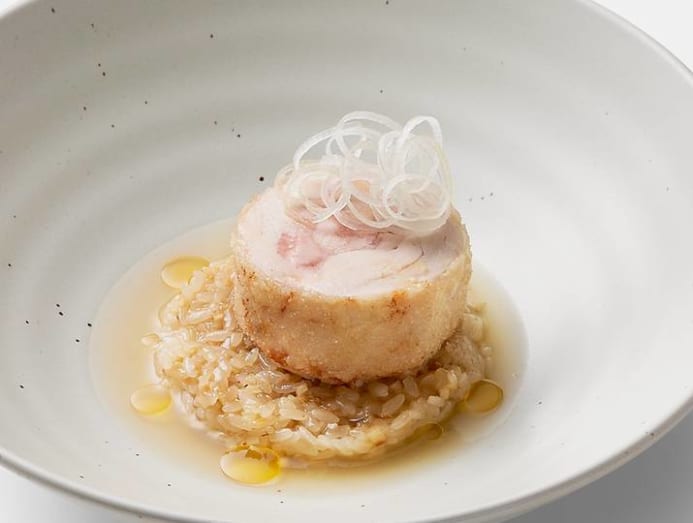 Jang, the fermented Korean sauce, features prominently including in a lovely beef tartare and as an accompaniment to bulgogi beef wrapped in lettuce leaves and eaten ssam-style.
Don't miss his garu dessert – mixed Korean grains with ice cream – which is arguably one of the best new dishes to debut in Hong Kong this year. 
2/F, 8 Lyndhurst Terrace, Central. hansikgoo.hk
KAPPO RIN

Even if travel to Japan isn't a thing right now, eating at Kappo Rin brings you as close as you can get. The venue at The Landmark Mandarin Oriental celebrates Japanese craftsmanship to stunning effect, with hand-carved wooden screens, the hinoki (Japanese cypress) counter and all tableware handmade by masters of their art.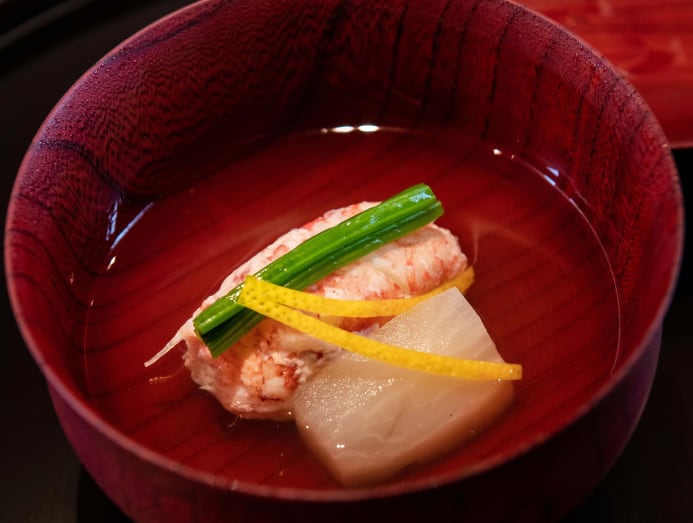 The food from Chef Furukawa Masaru, in partnership with Sushi Yoshitake from Ginza, more than matches it. A sublime barracuda sushi roll, soup made with pike, matsutake mushroom and Japanese parsley or grilled spiny lobster with liver and uni demonstrate a very special kappo destination at the pinnacle of its craft.
7/F, The Landmark Mandarin Oriental, 15 Queen's Road Central, Central. www.kappo-rin.com
LUCALE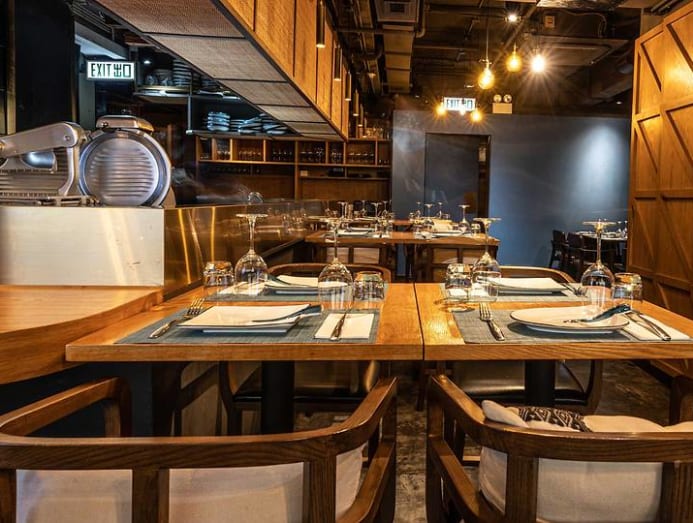 Laid-back local neighbourhood feels are on the menu in this Sai Ying Pun hotspot. Amid a burgeoning restaurant scene, Lucale has stood out thanks to great value Italian cuisine from two renowned chefs who have joined forces to source their ingredients directly from producers in Italy.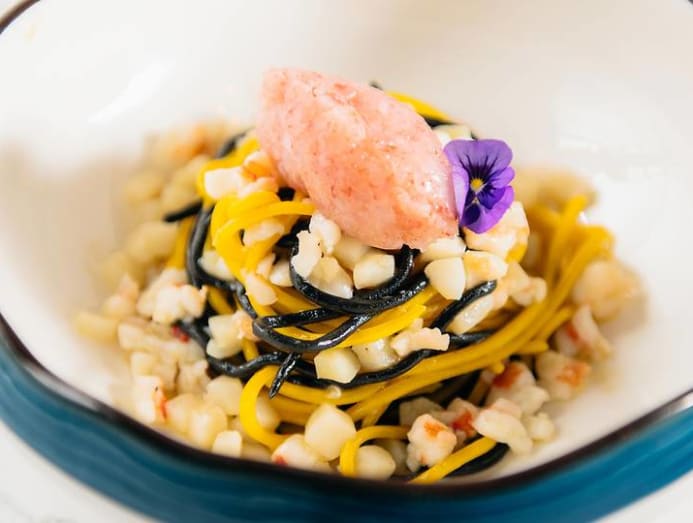 Their cappelletti with white Bolognese is based on a beef and veal ragu, perfectly encased by handmade pasta parcels. Black and white taglioni is another favourite pasta, but their meats, risotto and sides are all worth investigating too. If you're a fan of burrata, definitely order it – it's one of the most generous and best value in town.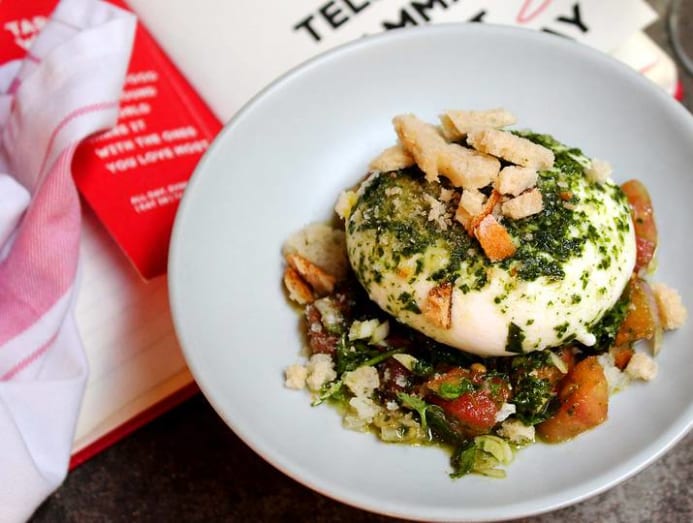 If there's one street in Hong Kong which has witnessed a food and drink explosion more than any other this year, it's Peel Street in Soho. Always thronged with crowds of young drinkers and diners, there's a great energy and unpretentious feel to better value eats and drinks than in finer establishments.
Named after the famous line about a box of chocolates in the movie Forrest Gump, Mamma Always Said offers comfort food served tapas style, in sharing plates. One of their signature dishes is the burrata while their homemade XO-fried chicken wings have become a popular hit. Roast cauliflower, eggplant fritters and cavatelli with artichoke and mushroom also make them popular with vegetarians. An easy-going and good value wine list completes the feels.
42 Peel Street, Central. mammashk.com
MONO
Venezuelan chef Ricardo Chaneton opened Mono this year. The rising star has a growing reputation as one of the city's most thoughtful and creative culinary artists.
That's partly thanks to his time as Head Chef at three-Michelin-starred Mirazur, voted the World's Best Restaurant in 2019. His tasting menus at both lunch and dinner are stellar, reflecting immense pride in his country and continent while celebrating some of the world's best produce.
Alaska king crab with apricot and fresh almond wows and surprises in equal measure. The Venezuelan street food of arepas are lifted by confit carabinero prawn and avocado, while a dish based on the traditional spice mix mole is culinary theatre at its finest.
5/F, 18 On Lan St, Central. mono.hk/
RUBIA
Rubia is a temple to Northern Spanish hand-reared beef, along with seasonal tapas from a restaurant group with great Iberian credentials. Apart from the Galician blond beef, known as Rubia Gallega, there's a lot to keep diners interested across a tempting menu.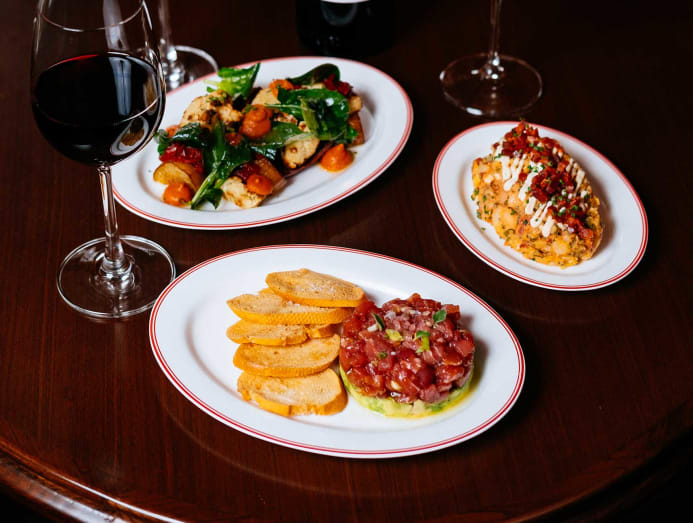 Piquillo peppers, cured meats, cheeses and hand-cut patatas fritas with garlic are familiar, but cured white anchovies served on potato chips less so. Their sandwich game is strong, especially the chorizo version of the classic Bikini, while other dishes not for the faint of heart include huevos rotos, namely broken fried eggs mixed with black pudding atop a pile of those fries.
UG/F and 1/F, C Wisdom Centre, 35-37 Hollywood Road, Central. rubia.hk
SMOKE AND BARREL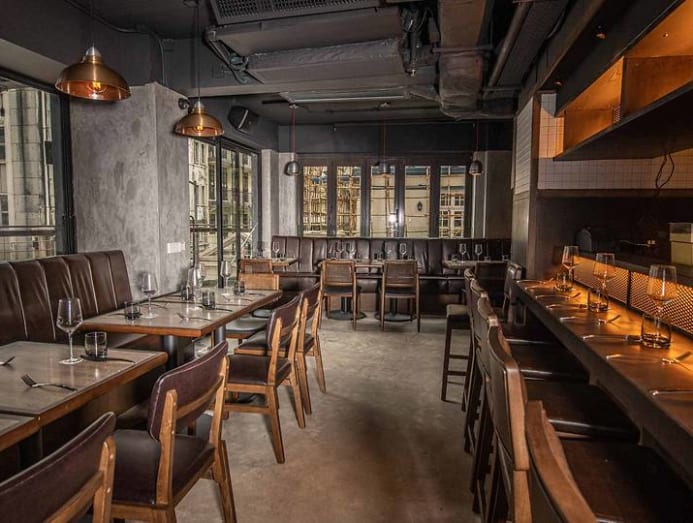 If you're into burnt ends and low and slow, old-school American BBQ, then Smoke & Barrel is where you'll want to book in, especially given its prime locale in the heart of Central.
They imported a wood-fired smoker, affectionately known as The Beast all the way from Missouri to ensure real-deal flavours of hickory wood smoked traditional Texas-style BBQ.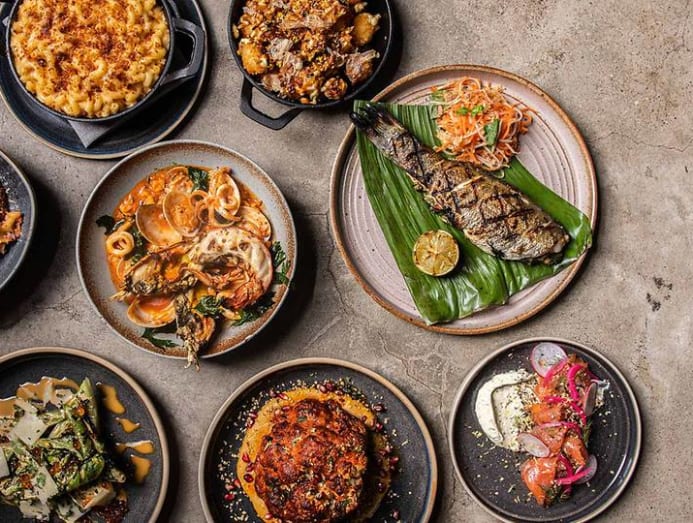 Don't miss the "burnt ends bolognaise", all-American brisket and Carolina-pulled pork slathered in a brilliant vinegar-based sauce, while the jalapeno cornbread is a great side. Chef-restaurateur duo Chris Grare and Arron Rhodes ensure that the vibe is bang-on, the in-house, barrel-aged cocktails potent, and the night long.
1/F-2/F, Wyndham Mansion, 32 Wyndham Street, Central. smokeandbarrelhk.com
YAKINIKUMAFIA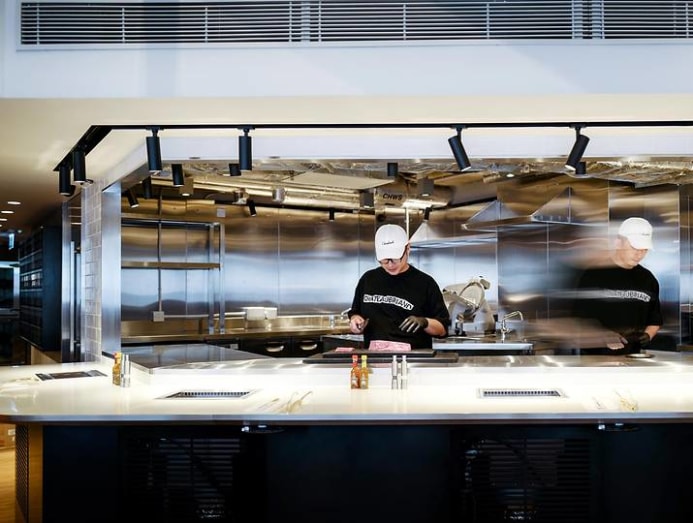 For aficionados of the world's finest beef, Wagyumafia is already a very familiar name so the first international outpost of the Japanese yakiniku specialist has understandably caused considerable excitement in such a food-obsessed city.
The funky space in Sheung Wan channels an airport design motif, while cuts of famed Japanese wagyu are the star in the grill-your-own tables. Their combo set features fatty, medium fatty and lean cuts; their own sauces and pickles; as well as a fabulous wagyu bone broth.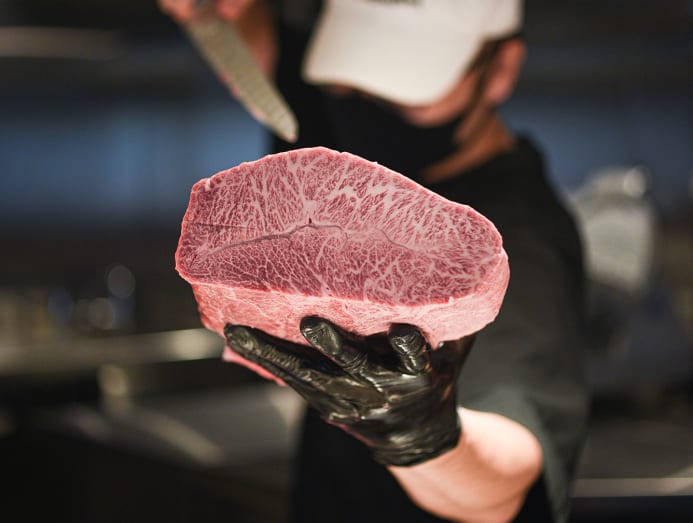 Our tip? Order their take on Japanese beef curry for a show-stopper and Instagram classic.
2/F Hollywood Centre, 233 Hollywood Road, Sheung Wan. yakinikumafia.hk/en/home
YUNG'S BISTRO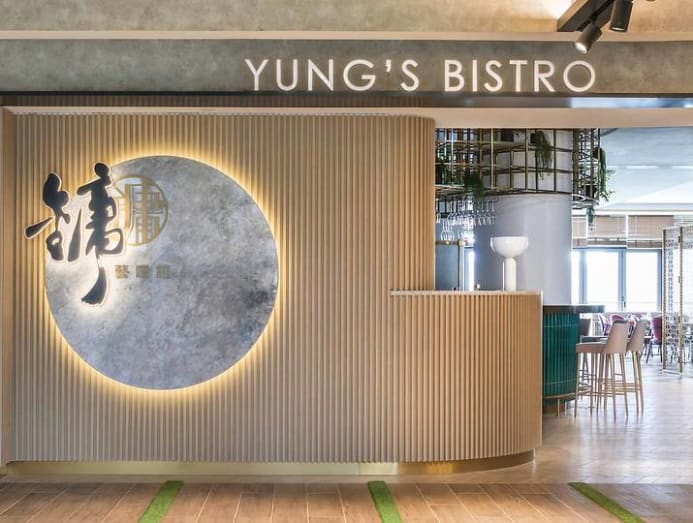 If city views are your thing, then 180 degrees of Victoria Harbour are tough to beat. They're one feature of Yung's Bistro at K11 MUSEA, including their 2,000 sq. ft. terrace which is perfect for aperitifs.
If the name is familiar, it's thanks to almost 80 years of Yung Kee's reign in Cantonese cuisine. This new spot brings modern twists on Cantonese classics, such as their deep-fried shrimp ball with fermented bean curd, aged for six weeks.

The local favourite of Garoupa comes with diced salted fish, crispy garlic and chili where the fish is first stir-fried then deep-fried, typhoon shelter style. Finish with their playful White Rabbit custard celebrating the iconic Hong Kong candy.