Why coffee in Hong Kong is considered a bit of a luxury
In the city's buzzing artisan coffee scene, the entry price for a simple flat white is HK$40 (S$7), making it a relatively costly indulgence. Here, a coffee lover details five of the best roasters and brewers in town.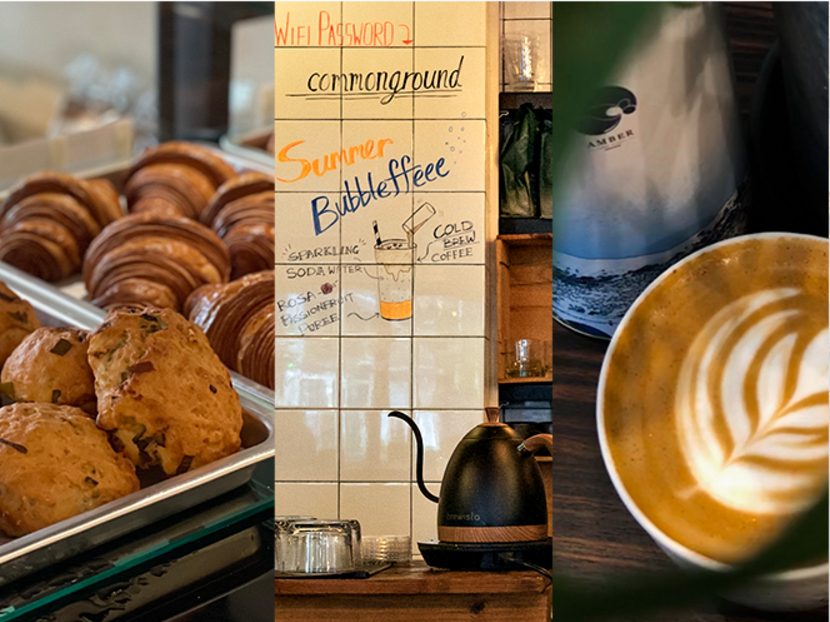 It feels strange to be writing about coffee at all in Hong Kong, which is best known for milk tea: A drink made of brewed black tea, evaporated or condensed milk and sugar, and often served iced.
The beverage, which was born in Hong Kong out of British colonialism, has become a symbol of the pan-Asian political movement: The Milk Tea Alliance, uniting critics of the Chinese government across Taiwan, Hong Kong and Thailand.
Coffee has traditionally entered the equation at the cha chaan teng (Hong Kong-style cafes), where milk tea is also served with black coffee as "coffee milk tea", or yuenyeung. The name means "mandarin ducks", who typically swim around in pairs, and is meant to symbolise couples who stay together for life. (I personally prefer the two divorced from each other, but it's worth a try, along with traditional toast with kaya coconut jam, or a pineapple bun.)
Milk tea's popularity to this day probably goes some way to explaining why gourmet-coffee culture in Hong Kong is relatively young for a global city, though recent years have seen an expanding number of Australian-style latte bars.
Yet it feels inadequate to call many of them Australian-style any more. It has been more than a decade since Johnson Ko first kicked off the artisan coffee scene here after he returned from Sydney to start Coco Espresso, a smart chain that would fit in just as well in Surry Hills as they do in Sheung Wan.
And while his cafes have a distinctly Antipodean vibe, other Hong Kongers have set up coffee houses too, with offerings that are even prettier and more creative than many Down Under. This makes Hong Kong one of those places in the world where the heart palpitations will come from the price conversion you make before sipping the coffee. When the entry price for a simple flat white is HK$40 (S$7), your internal calculator needs to be firmly switched off before ordering your brew.
But, possibly because it is more of a luxury, there is something neater about the coffee shops here. The milk is poured in a more exacting fashion, the drip offerings taste lab-made and the food is presented like artwork. Decaf lattes come in rainbow colours, waffles in new shapes, and bean menus require PhDs to decode. Hong Kongers have taken the craft-coffee concept, optimised it for Instagram – and just sort of perfected it.
Of course, this is not everywhere. There are some terribly burnt-tasting and overpriced cups to be had outside of specialist cafes, particularly in upscale hotels and restaurants that produce what a friend here calls a "hot milkshake".
Coffee chains also tend to be disappointing and expensive, so are recommended only if you desperately need a hit of air-conditioning. (A few local cafe brands, however, such as NOC, Fineprint and The Coffee Academics, which have a handful of outlets, do a more-than-decent cup.)
A final note about coffee shops here: Many only open later in the day – some not until 11am. Yes, Hong Kong does open up later compared to other cities, but it takes a little getting used to.
AMBER COFFEE BREWERY
G/F Full View Building, No 142 Des Voeux Road, Central, Hong Kong
Good for: Unique coffee flavour
Not so good for: A good breakfast
FYI: A good stop for travellers – it's right by the airport express train
Catering to the office crowd who work in Central, this spot on Des Voeux Road is good for your first cup off the plane (when travel resumes to pre-pandemic programming) as it is quite close to the airport express station. Run by award-winning barista Dawn Chan, it roasts its own beans and serves craft coffees with the perfect amount of milk in beautiful crockery. And the espresso has a unique, almost sweet flavour.
Amber also makes fantastic chai lattes, as well as filter and espresso coffee. Seating here is mostly on stools and not geared towards lounging for long periods, so the coffee is best suited for takeaway.
There is not much food on offer, aside from a small selection of pastries. If you are after a sweet treat, however, Hong Kong's most famous biscuit maker, Jenny Bakery, is not too far away at 15 Wing Wo Street.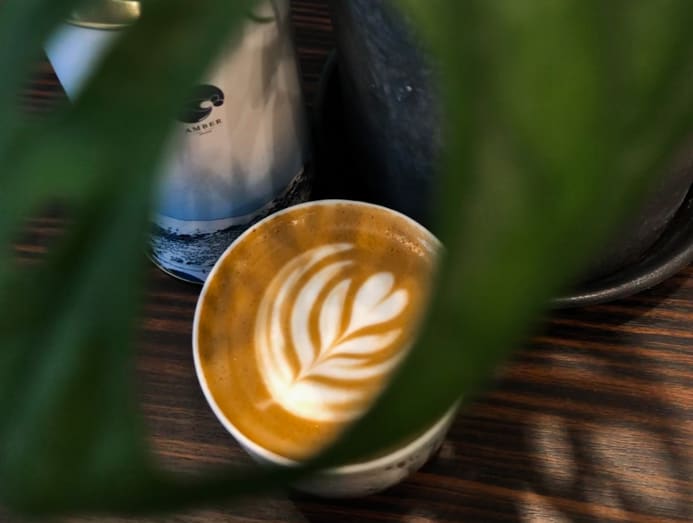 COMMON GROUND
19 Shing Wong Street, Central, Hong Kong
Good for: The atmosphere and dog-watching
Not so good for: Coffee variety
FYI: There is good vintage clothing store just a few steps down the road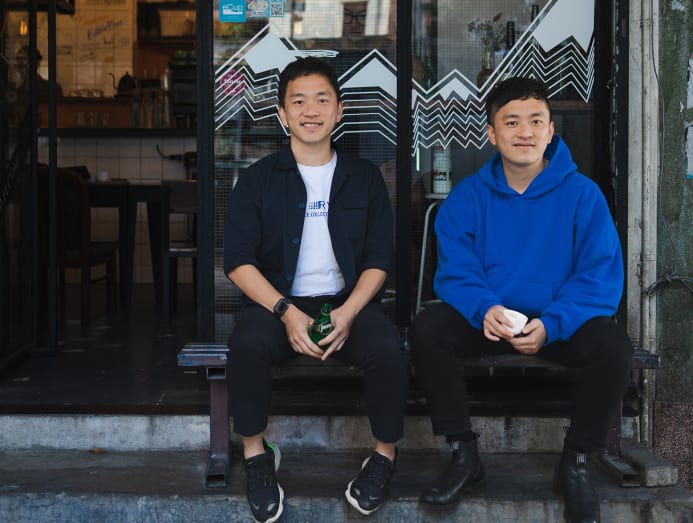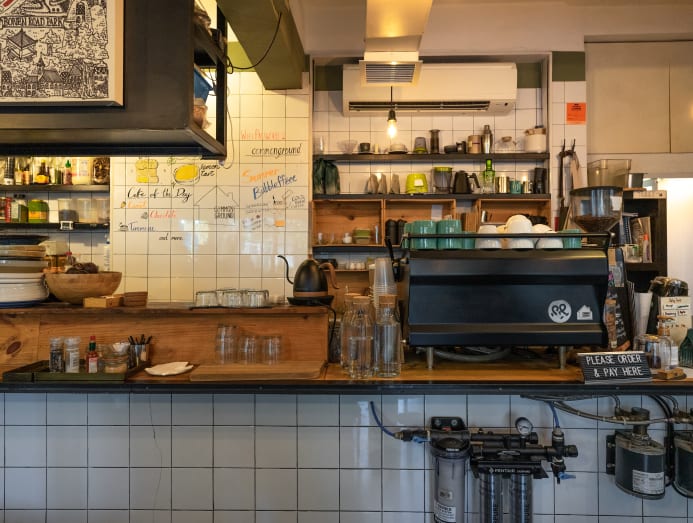 Common Ground is one of the friendliest cafes in town, owned by twin brothers Caleb and Joshua Ng. It is located near Mid-Levels – a part of Hong Kong Island known for housing younger creatives and finance types – on one of the quieter terraced streets that lead up to the Peak. This makes it a great place to bring a book or newspaper, especially during the cooler months of November to February, and sit on the steps under the trees.
Aside from the traditional lattes, they also do a very popular coffee ice ball. This consists of a frozen ball of espresso over which you pour the latte milk or tonic water yourself – perfect for the hot and humid summer months. An americano served with local Hong Kong honey and hand-drip coffee is also on the menu.
The food they serve, such as the open-faced salmon sandwich, is tasty – and the cake too, if you are craving something sweet, such as carrot or cheesecake. It is worth noting that the eggs served are cooked onsen-style (soft-boiled egg with runny white on the outside and nearly hard yolk inside). And a warning: This place is popular with local dog-owners, so it is probably not for you if you're not up for making new, off-leash four-legged friends.
KNOCKBOX COFFEE COMPANY
G/F, 21 Hak Po Street, Mong Kok, Kowloon, Hong Kong
Good for: A quiet break between shopping trips. The Ladies' and Flower Markets are nearby
Not so good for: Waffle-haters. The waffles here are a must-try
FYI: Local craft-beer bar Moonkok is a couple of minutes away
Knockbox has quite a complex ordering system that almost requires customers to have ingested caffeine before attempting it. When I stumbled in on a recent rainy day, pre-morning coffee, a helpful staff member sorted me out with a basic flat white that was delicious.
For the more adventurous, however, this place offers a heap of speciality brews from Ethiopia, Kenya and Colombia, among other coffee producers, as well as hand-drip coffee. On top of that it serves fantastic sweet mini-waffles that come in seashell shapes and are drizzled with chocolate and fruit. Decor is minimal – the focus is all on the fare.
FLOW
G/F, Hing Ga Building, 195-201 Tai Nan Street, Sham Shui Po, Hong Kong
Good for: Discovering new coffee roasters
Not so good for: A filling meal
FYI: The menu is confusing, so ask for advice
Sham Shui Po, a working-class district at the heart of the city's textile-manufacturing industry, is rapidly gentrifying. Walking round the neighbourhood, you'll find record stores, leather shops and hip cocktail bars – there's a map of local places here. It is also awash with good coffee, such as the speciality bean roasters Cafe Sausalito, which also sells aesthetically pleasing filters and grinders, and Flow.
Flow is all about the beans. On a recent visit, I enjoyed a Dominican cold brew by Japanese coffee roasters Lilo. It was a cool HK$85 but undoubtedly excellent (and tasted a bit like wine). Flow's primary food offering is Swiss-roll cake – the matcha flavour is the most popular.
With air-conditioned interiors, the bar seats are a nice spot to sit with a laptop and observe some whizz-bang coffee-making.
ALIVE EATERY
G/F, 131 Yu Chau Street, Sham Shui Po, Hong Kong
Good for: Non-caffeine drinkers and bread lovers
Not so good for: Large groups – this is not a huge space
FYI: Bring a fan in the summer months as there is usually a queue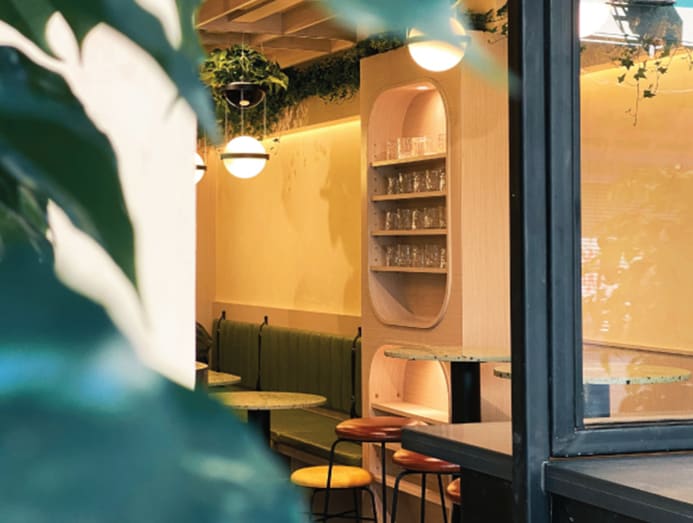 Founded by Anto Bero and Jennifer Lai, Alive is a cafe and food company specialising in fermented food as recommended by an in-house nutritionist. They serve strong white and black coffees and matcha lattes.
But my advice is to try something a bit different here, namely the kombucha. Made by the cafe, it's fruity with the right level of fizz. You may have to wait for a table but you won't regret it. On top of the drinks, the open toasts are seriously top-shelf and the bread is worth taking home for tomorrow's breakfast.
By Primrose Riordan © 2021 The Financial Times
Source: Financial Times/ds