Singaporean chef Barry Quek receives his first Michelin star for Whey in Hong Kong
Another highly-regarded Singaporean chef, Aven Lau of Batard misses out this year, but made the Michelin Recommended list at the Hong Kong and Macau Michelin Guide 2022 ceremony on Jan 19.
It's the one day in the calendar when it's probably best not to book dinner in a top restaurant as the chef will either be out celebrating – or possibly drowning their sorrows.
The announcement of the Hong Kong and Macau Michelin Guide 2022 on Wednesday (Jan 19) highlighted some of the SAR's most exciting new places to eat, revealing two new two-star restaurants and nine new one-star joints – including Whey by Singapore's own Barry Quek.
Quek, from Pasir Ris, won the star for his cuisine just eight months after opening in the city's Sheung Wan district. Quek was typically modest, but clearly delighted, telling CNA Luxury that winning a Michelin star is "a dream come true!" 
"It is a big encouragement for all the hard work and effort our whole team have put in, especially during this tough time of the dinner ban. We are very grateful to the support from our guests, who have been coming over for lunch or ordering our special takeaway menus. The whole team and I couldn't believe that we could receive such an honourable award only within eight months of our opening," Quek said. 
The affable and popular Hokkien chef has created and crafted dishes that have wowed the city's gourmands, notably his Maoshan Wang durian ice cream with caviar and stunning take on Bak Kut Teh, where he infuses pork from Hong Kong's New Territories with white pepper, to impart all the aromas and notes of the beloved porky broth.
As to what Whey's success means for Singaporean cuisine, he explained: "When creating food at Whey, I don't have a reference point as this is an original and unique concept. I always wanted to see how far I can reach with Singaporean-influenced European cuisine. With such a recognition, I will strive my best to push the creative boundaries and take our guests on a unique experience with my hometown Singaporean flavours."
The question that everyone wanted to ask was how did he intend to celebrate the accolade? "A few bottles of champagne! I will also make some of my favourite Singaporean food for the whole team like beef rendang, hokkien mee, bak chor mee and laksa!"
Elizabeth Chu, chairlady of ZS Hospitality Group, the owner of Whey, and a long-time fan of Quek's cooking, said: "I have known Barry since his previous restaurant Beet and the opportunity came when Barry shifted from European style cooking to Singaporean hawker food in early 2020. With his Singaporean roots and culinary experiences across globally renowned kitchens, I believe Barry's talent can push gastronomic boundaries even further.
"With passion to introduce the diversity of Singaporean food culture to a wider audience, he confirmed that Hong Kong was an ideal place for him to achieve this aspiration. We then aligned our vision of elevating and promoting Southeast Asian cuisine, and came up with this interesting concept of Whey, presenting modern European cuisine reimagined with Singaporean flavours."
The virtual Michelin awards ceremony, broadcast for the second year running on YouTube with chefs joining via Zoom, comes at a time when all restaurants in Hong Kong have to shut at 6pm. It also marks a two-year stretch of the toughest time the industry has ever seen.
No new three-star restaurants made the coveted list this year, but two new restaurants were awarded two stars, namely Italian spot Octavium from chef Bjoern Alexander, as well as Cantonese restaurant Yan Toh Heen.
Since 1900, the Michelin Guide has directed diners to the finest places to eat –but always with occasional doses of controversy.
One surprising omission this year – at least for many in the Hong Kong industry – came in the lack of star recognition for another Singaporean chef, Aven Lau at the highly-rated Batard, a spot which still needs to be booked at least two months in advance.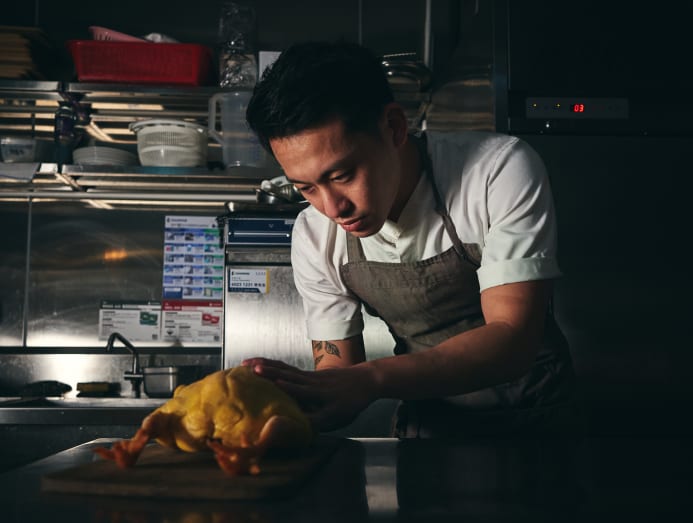 Lau's technical perfection and prowess in French cuisine delivers plates of breathtaking beauty, always comforting but elegant. Batard was, however, listed as Michelin Recommended, while Lau's reaction spoke volumes about his dedication and vision.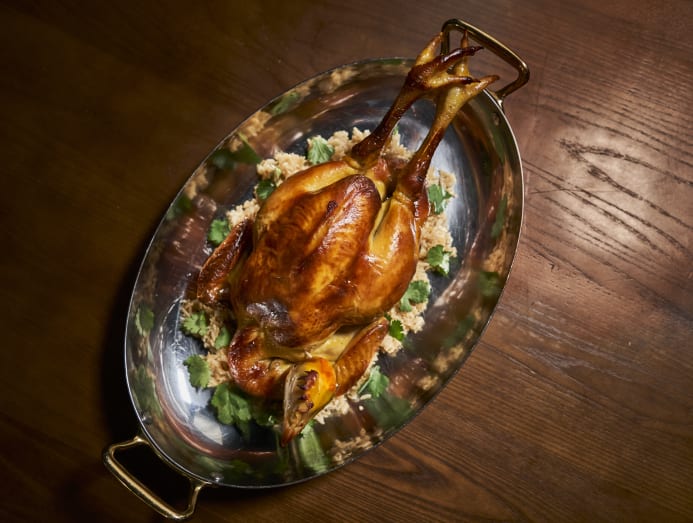 "We are getting better every day at Batard, as a team in the kitchen and the front of house. Being listed in the Michelin Guide is already a good start and very encouraging for the entire team. A restaurant is a marathon race – it's not a 100m sprint," he said. 
With an approach like that, it's worth watching next year's Michelin announcement in Hong Kong more closely than ever.