How Hong Kong's abandoned buildings get a new lease of life as cultural centres
A new performance hall – Xiqu Centre, part of the West Kowloon Cultural District – is also being dedicated to the preservation of an ancient art form.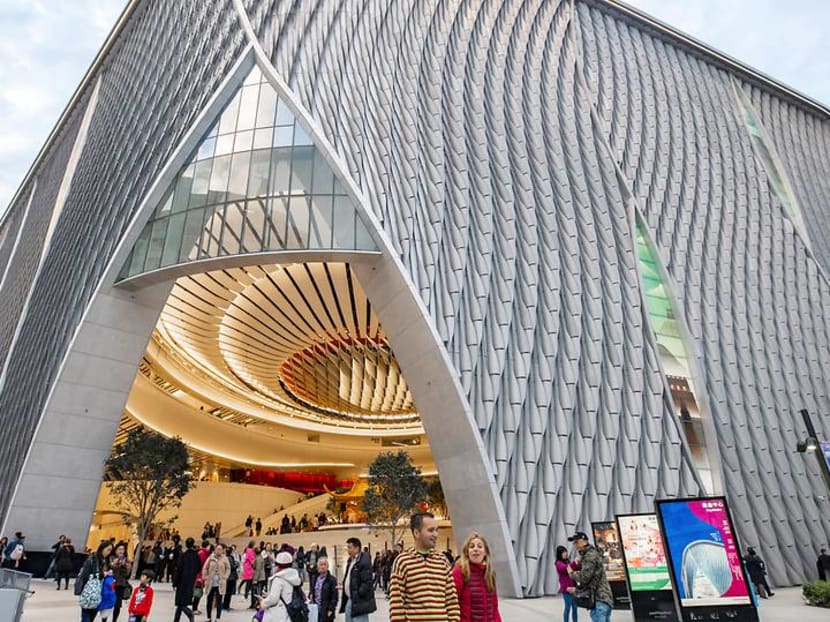 It can sometimes feel as if Hong Kong history is at risk of slipping away, in this fast-paced city where heritage buildings are razed to make room for skyscrapers and where traditional stage performers struggle to compete with pop culture.

But in the past year, several major venues have opened to bring new life to Hong Kong's British-Chinese past. Abandoned old buildings are being reopened as cultural centres. Even the city's fanciest new performance hall has been dedicated to the preservation of an ancient art form.

Architecture aficionados can pay homage to Bing Thom at the Xiqu Centre, a Cantonese opera house that opened in January. It is the last great work by Thom, the Chinese-Canadian architect who died in 2016 before seeing the completion of his "homecoming" project in the city of his birth.

Its exterior is crafted from waves of curled aluminium pieces, shimmering like thousands of silvery fish scales. The eight-storey building is shaped like stage curtains parting before the opening of a show. Natural light floods into the atrium through these "parts," making the opera house feel like a true public space. On a recent afternoon, a street artist set up an easel and children played in the opera house's replica ancient Chinese wooden building.

An exhibition (through Jun 30) by Hong Kong photographer Ducky Tse documents the eight-year process of building the centre.

The history, culture and practices of Chinese opera are well explained in English-language tours, led by guides who keep their charges in line by banging on mini gongs.

Full classical productions are staged at the formal Grand Theatre, while the more causal Tea House Theatre offers shorter performances and dim sum snacks.

While you're there
The Xiqu Centre is part of the massive and still incomplete West Kowloon Cultural District. A short taxi ride away is the M+ Pavilion, an art space meant to complement the larger M+ museum, which is scheduled to open in 2020. Right outside is a waterfront promenade with sweeping views of Victoria Harbour and Hong Kong Island.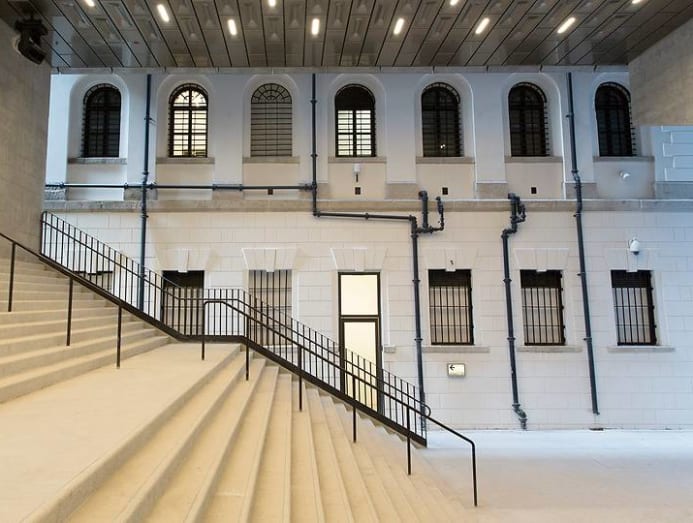 Tai Kwun, meaning Big Station, was a 19th-century British-era police station, court and prison. It reopened in 2018 as the Centre for Heritage and Arts, as part of the city's most ambitious restoration project. Historic buildings, set around vast courtyards, are now home to exhibition spaces, studios, shops and restaurants.

A 45-minute, English-language heritage tour is available, but not strictly necessary. Tai Kwun is decidedly tourist-friendly; in its first half-year, it recorded one million visitors.

Though lavishly outfitted and promoted as a major tourist draw, Tai Kwun also functions as a serious art space. It has not been immune to debates about free expression in Hong Kong's tense political climate. In November, Tai Kwun cancelled an appearance by Chinese dissident writer Ma Jian, but then quickly changed course after coming under criticism, allowing Ma the chance to speak in the end.

JC Contemporary, a nonprofit art space, offers two hard-hitting shows this spring: The R-rated Performing Society: The Violence of Gender (until Apr 28) and Contagious Cities: Far Away, Too Close (until Apr 21), which documents disease in Hong Kong, from the 19th-century plague to modern-age epidemics like SARS, or severe acute respiratory syndrome.

While you're there
Also while you're there
From Tai Kwun, take a five-minute walk down Hollywood Road, through the heart of the artsy SoHo district. This will take you to PMQ, a former colonial-era Police Married Quarters. PMQ now comprises a whole city block housing small enterprises, from vegetarian bakeries to fashion ateliers.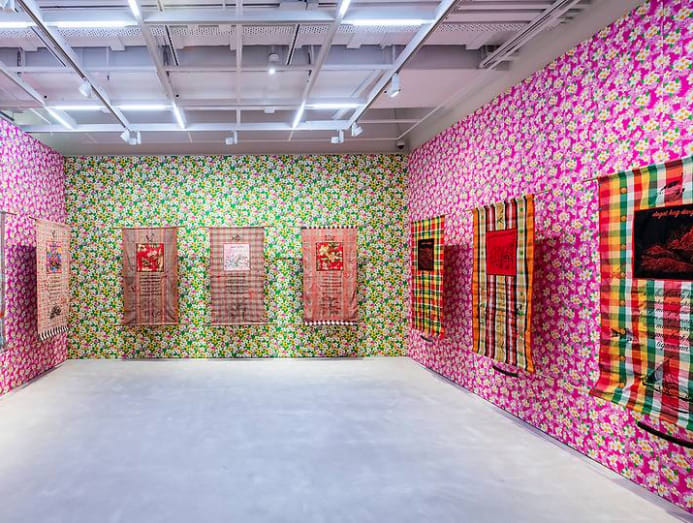 The neighbourhood of Tsuen Wan is at the end of the tracks, at the last station of one of Hong Kong's main MTR (subway) lines. An old cotton mill there, once an integral part of Hong Kong's textile industry and postwar development, has been transformed into a Centre for Heritage, Arts & Textile, or CHAT.

Its inaugural special exhibition, Unfolding: Fabric of Our Life, opened this month with works and performances by 17 artists and collectives using textiles "as a testimony of faded facts in modern history."

While you're there
New restaurants worth trying include the farm-to-table Bee b. Farm, the locally run Koko Coffee Roasters and Honbo, a play on the Cantonese word for hamburger.

By Joyce Lau © 2019 The New York Times