Melbourne has a new 5-star hotel, and it's close to Monash University
Hotel Chadstone Melbourne, MGallery by Sofitel is the first upmarket hotel outside Melbourne's CBD, and is situated right next door to Australia's largest mall, Chadstone – The Fashion Capital.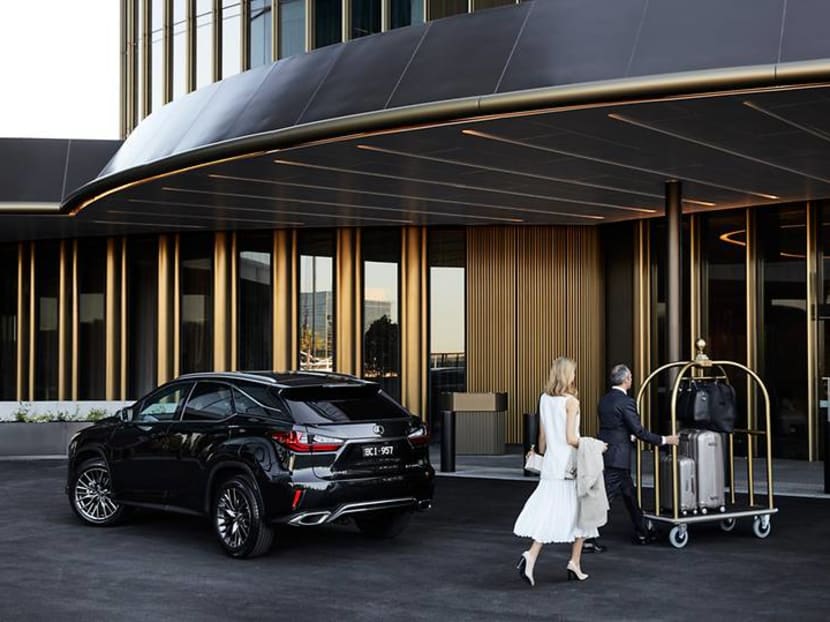 For many Singaporeans, Melbourne holds a special place in their hearts. For some, it is the unbeatable trifecta of shopping, food and wine, and scenic drives. For others, its charms have extended to the snapping up of a second home for that post-retirement nest-egg. And for a great many, the city holds sepia-toned memories of school and university, and their first taste of independence and growing up.
The good news is that Melbourne is still as postcard-perfect as ever, its diary packed with art and music festivals, its pretty boulevards lined with trees and bristling with lively cafes and attractive restaurants.
All the more reason, then, to applaud the arrival of the A$130 million (S$121.5 million) Hotel Chadstone Melbourne, MGallery by Sofitel, in the city's buzzy Chadstone neighbourhood.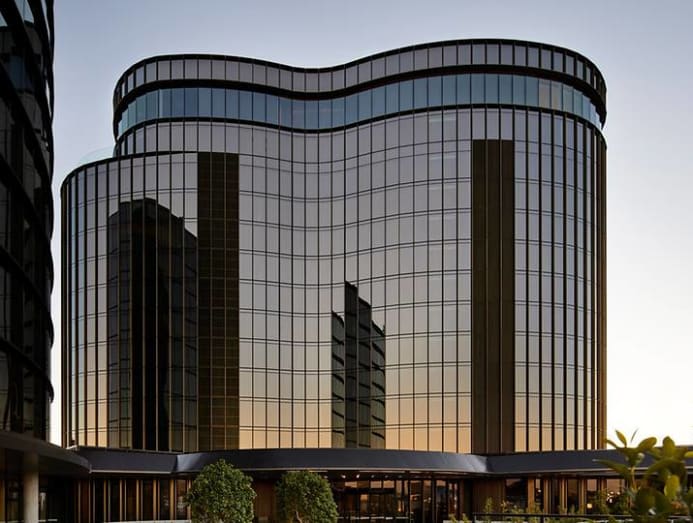 The 252-room five-star property, which opened on Nov 1, is located midway between Monash University's Caulfield and Clayton campuses, making it a convenient base for families and friends visiting Monash undergraduates.
Within its 12 storeys are a sequence of slick interiors, where intimate nooks quietly segue to vantage points with knockout views of the neighbourhood, the skyscrapers of the city centre, and the fabled Mount Dandenong Ranges in the distance.
The bedrooms, especially, are serene cocoons wrapped in a palette of deep blue, teal and pale pastel hues, sheer drapes, slender, pendant lamps, and bespoke furniture inspired by European luxury fashion trunks. By day, they are awash with light streaming in through the floor to ceiling windows; and by night, the panorama, particularly on the higher floors, sparkles like diamonds on black velvet.
And though Melbourne's gastronomic pleasures are all within easy reach, there's something to be said for just staying put and settling in at celebrity chef Scott Pickett's Pastore, the hotel's in-house all-day diner, where wood-fired dishes and handmade pasta are the order of the day.
The Chadstone's most dramatic set-piece, though, is the rooftop which features an enclosed blue-tiled pool that's flanked at the rear by water loungers and bijoux cabanas, and fronted by a wall of windows with views for days.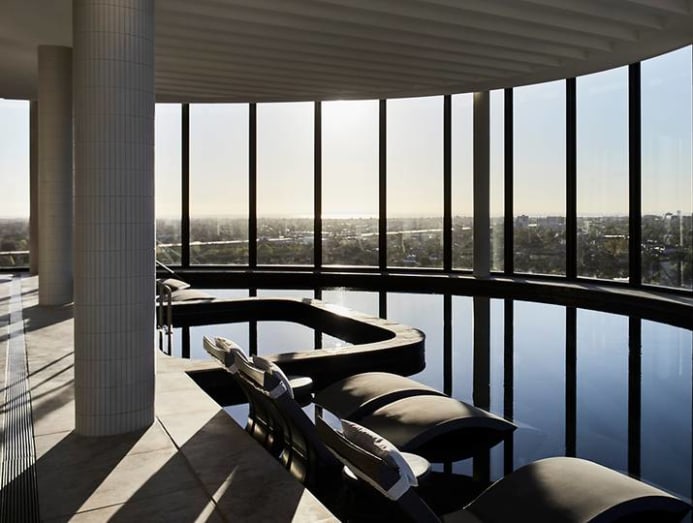 The adjoining conservatory bar, meanwhile, is anchored by a dramatic chandelier composed of seven tiers of wine glasses, while boasting yet another view, this time, one that stretches clear to the horizon and the blue-in-blue of Port Phillip Bay.
On every metric of location, amenities, F&B opportunities and comfort level, the Chadstone Melbourne hits all the right notes with elan. And aside from being an attractive base, still, it conceals the last ace up its sleeve. Which is that shophaholics – and, let's be honest, which Singaporean isn't? – will thrill to the fact that Australia's largest mall is literally next door. Opened in 1960 as Melbourne's first self-contained shopping centre, Chadstone Shopping Centre is a bona fide landmark with over 500 shops spread over 250,000 sqm of retail bliss.
Time, we think, to start booking flights.