Inside Hotel du Cap-Eden-Roc: The French Riviera hotel that's a longtime celebrity favourite
As the glitterati arrive at the Cannes Film Festival, many will make a beeline to this historic luxury hotel. Here's why.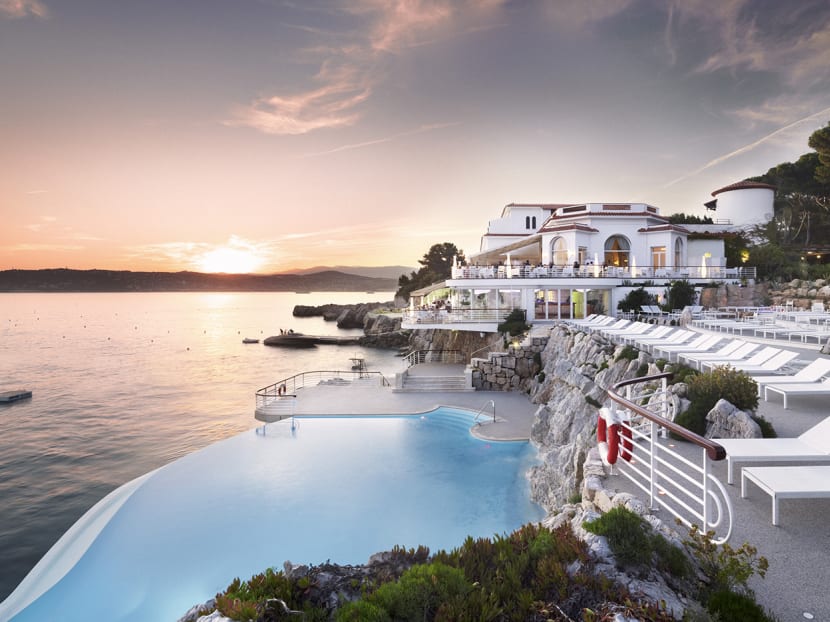 I was weaving through Hotel du Cap-Eden-Roc's charming grounds making my way to cabana 507 when it struck me: I was following the footsteps of Marc Chagall. The influential artist had walked in the same 9-acre gardens towards Les Cabanes, a place where he would park himself for the day to sketch. Built on the craggy rocks of Cap d'Antibes in 1930, each of the 33 seafront cabanas are the perfect perch to savour life's simple pleasures: To feel the sun on your back and sea breeze on your face, to revel in the joy of solitude, to take in the view of the sparkling waters and Lerins Islands on the horizon. But it's equally ideal for enjoying a plate of fresh oysters and a flute of Ruinart champagne as you emerge from your dip in the Mediterranean sea. In this legendary hotel adored by titans of art, film, music, politics and royalty for over 150 years, the finer things in life are a given.
Since F Scott Fitzgerald immortalised it as Hotel des Etrangers in his novel Tender is the Night and Slim Aarons photographed stars and socialites in the iconic saltwater pool, Hotel du Cap-Eden-Roc has been the epitome of Cote d'Azur glamour. As the cultural cognoscenti descend on La Croisette for the Cannes Film Festival, they'll also be heading to this hotel six miles away in neighbouring Antibes. If they're not already spending the night at Hotel du Cap, they'll be attending the annual amfAR Gala Cannes—a charity event benefiting AIDS research that raised US$19 million (S$25.5 million) in 2022. This year's event will be hosted by Queen Latifah and counts Robert de Niro, Scarlett Johansson and Alexander Skarsgard as chairs.
Its depiction in popular culture and enduring appeal amongst the A-list has inextricably linked Hotel du Cap-Eden-Roc to the world of celebrity. The week I arrived in April, they had just finished hosting the lavish wedding of Sofia Richie, the model, designer and youngest daughter of Lionel Richie. Even after a star-studded event that made ripples on social media, the hotel looked as graceful and serene as I imagined it to be — so it's no wonder that it's been serving as a refuge for countless stars and creatives since 1870.
A WARM EMBRACE
It's fair to say that I arrived at Hotel du Cap-Eden-Roc with sky high expectations, but it had me at bonjour: As soon as I stepped into the elegant lobby and saw the Grande Allee and the azure waters though the wooden revolving door, I understood why it's special.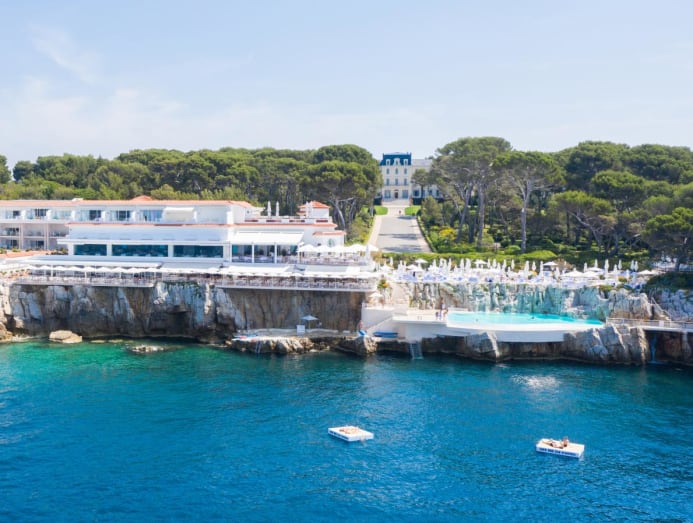 Even the best photographs fail to capture the true spirit of this Grande Dame. It's not so much about the beauty of the historic building or its immaculate setting, but the feeling it imparts whether it's your first time or your fiftieth. You're welcomed with genuine warmth into their luxurious surroundings, it's like being embraced by a cashmere blanket. 
Of course, there's no denying the wealth circling its walls — Hermes Oran sandals and monogrammed Goyard totes abound — but the hotel is surprisingly relaxed. Some six-star properties are noted for their subservient staff that makes it seem like you're being watched. Hotel du Cap-Eden-Roc is the opposite: It has a familial vibe that encourages random conversations with fellow guests and makes you feel safe in the knowledge that you're being looked after by the amiable staff.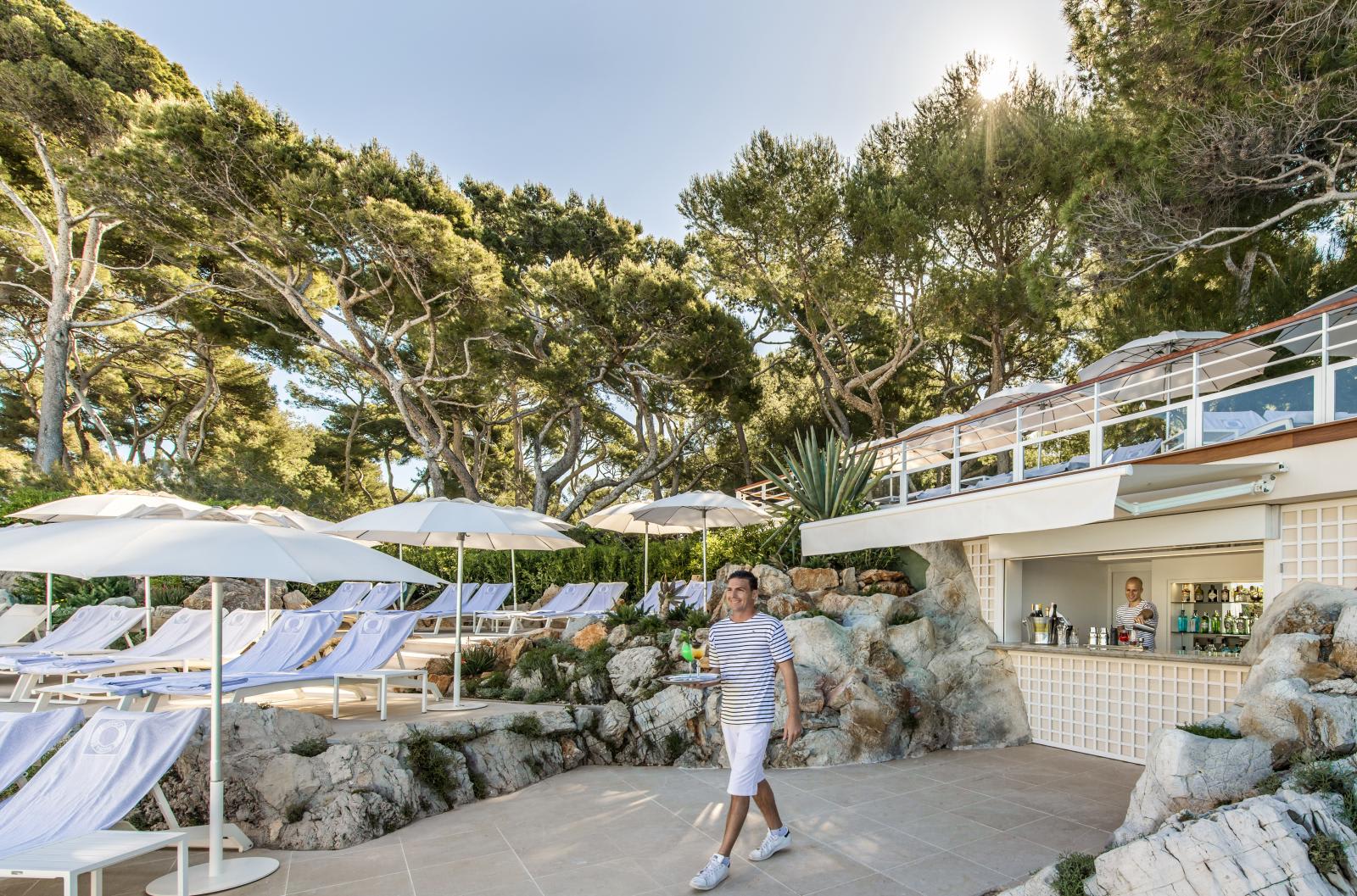 I suppose this is starting to sound like I'm having withdrawal symptoms from Hotel du Cap, but it's hard not to pine for another quiet breakfast at the Bellini Terrace, a leisurely stroll down the stunning 200-metre-long Grande Allee, or a glass of crisp Minuty rose while staring into the glorious sunset. It's par for the course to plot your next trip during your stay — the hotel has a return rate of almost 80 percent and bookings for the summer are already on a waitlist basis. One family has been coming back for a record 67 seasons straight. If that's not a testimonial to its excellence, then I don't know what it is.
A FOOT IN THE FUTURE
Though it has a stellar reputation spanning over a century, Hotel du Cap-Eden-Roc is not one to rest on its laurels. "Our heritage is precious and all our decisions are designed to respect and protect it. But history and traditions do not prevent us from being innovative to modernise our Grande Dame without altering its soul," said Sophie Volant, Hotel Director of Hotel du Cap-Eden-Roc, Oetker Collection.
The property has recently completed a renovation by acclaimed designer Francis Sultana, though control wasn't ceded to the creative team alone. "Before we make any changes or renovations, we always ask the opinions of our loyal guests. We showed them drawings of our plans and asked their approval, so they're part of the process as if it was their own summer home being renovated," shared Volant. 
The accommodation in the main building retains a classic look to honour its 19th-century architecture, so guests can still take the 100-year-old lift to their rooms which are now equipped with all the modern conveniences. The junior suites at the seaside Eden-Roc pavilion, however, were totally transformed: They feature a lighter, fresher palette and are infused with subtle yachting references. Most importantly, the current design leads your eye to the private terraces and beautifully frames the prized view of the Mediterranean. Some smaller suites were also combined to create larger, airier spaces.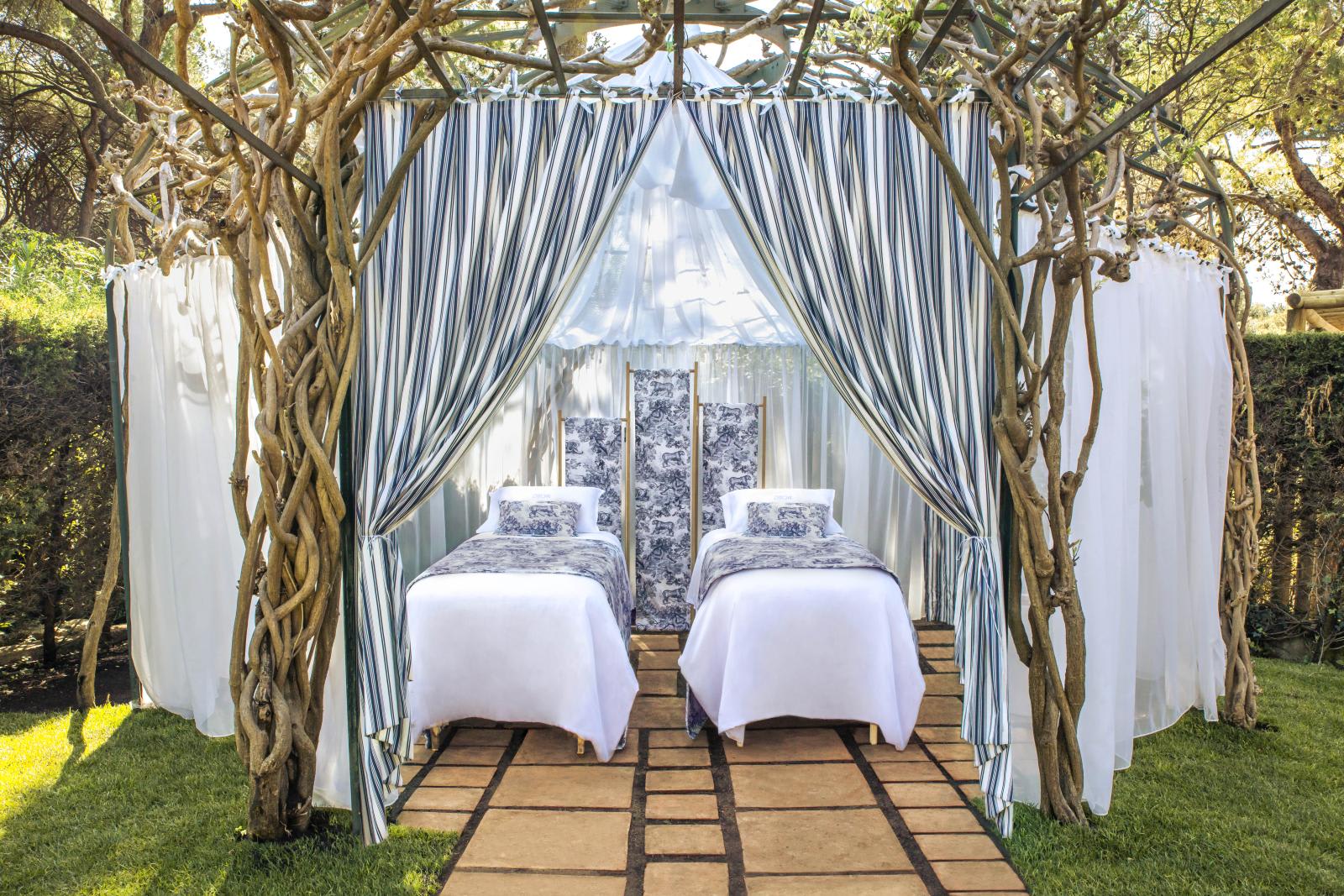 The 2023 season also marks the opening of Dior Spa Eden-Roc, a permanent wellness endeavour in collaboration with the French maison. From gazebos swathed in the house's toile de jouy to signature Diorigenels Rituals treatments only to be found in this spa, it's another luxurious cocoon for guests to relish. As the regulars return this year, they'll also be able to dine at Giovanni's, a new al fresco restaurant named in honour of a team member who has been with the property for 48 years.
Hotels often tout the calibre of guests who have stayed there as a barometer of its esteem, and the Hotel du Cap has a long list ranging from Ernest Hemingway to Elizabeth Taylor, who brought all eight of her husbands here. But perhaps a better measure would be the tenure of the staff, who work day in and day out to preserve the magic of a place. 
During my stay, I met Michel, a gregarious man who has been holding court at the entrance of Eden-Roc pavilion for 46 years. He helped carry my baby and pram inside the restaurant at every meal, while also sharing interesting tidbits about this part of France. New talent is equally treasured: their pastry sous-chef Gabriel Le Quang was recently awarded the title of "Meilleur Ouvrier de France Patissier-Confiseur". He was trained and supported by pastry chef Lilian Bonnefoi, who has been with the hotel for 28 years. 
People make places, and it's precisely this community spirit that inspires such devotion from travellers the world over. Volant said: "Our guests are very attached to Hotel du Cap and constantly remind us of it: This is their summer home where they come to spend their precious family time. It's important to understand that even though we are in the digital age, nothing can replace an authentic smile or the well-kept secrets of our concierges."
With the advent of generative AI, the world seems like it's changing faster than ever but at Hôtel du Cap-Eden-Roc, time moves slowly. It's an experience so divine, I sometimes wish time stood still.