Visiting Hong Kong soon? Here are some of the hottest restaurants to check out
Hong Kong's stellar restaurant scene has only improved further with these 14 exciting new eateries.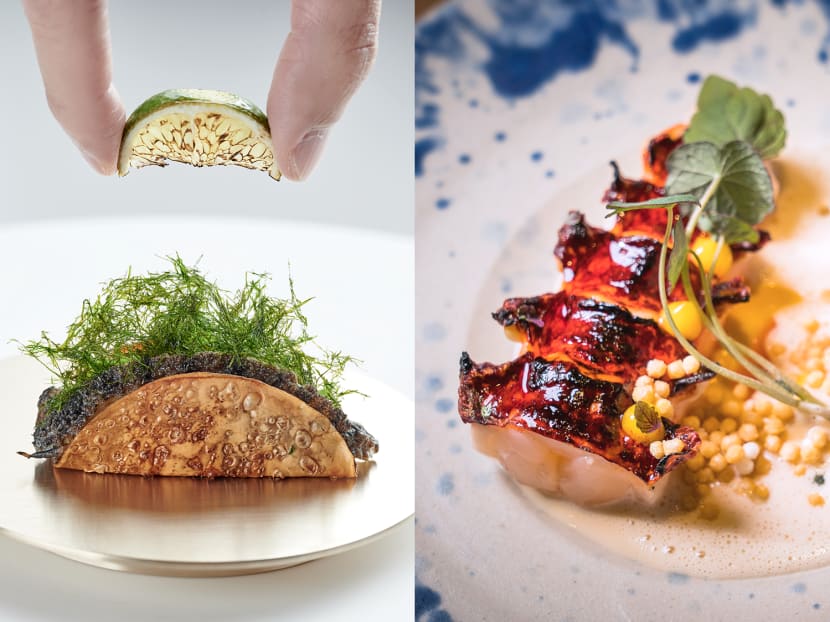 Let's be honest. One of the biggest reasons why many people love to visit Hong Kong is its truly world-class food scene.
You'll be relieved to hear then that, despite the pandemic and other challenges, one area where things definitely haven't slowed down is in the world of dining.
A whole smorgasbord of new restaurants have opened up in the past few months, taking diners to the dazzling flavours and dishes of Thailand and Japan, Germany and France, Sweden and Italy. Lots of Italy, in fact.
Here are 14 brilliant new spots to get your eats on, all reinforcing the +852's status as one of the very best places to dine out in style.
JADE
A very familiar new name comes in the form of The Fullerton Ocean Park Hotel, Hong Kong, a new property on the south side of Hong Kong island where Jade serves up Cantonese dishes with a side of panoramic mountain and sea views. Not to mention Ocean Park – Hong Kong's answer to Disneyland – right on your doorstep.
Executive chef Lai Ching Shing and team craft picture-perfect dim sum, especially their bak kut teh xiao long bao, as well as double-boiled soups and sustainable seafood. Don't miss their baked crab shell stuffed with fresh crab meat and onion. Elegant private dining rooms are also available.
HEIMAT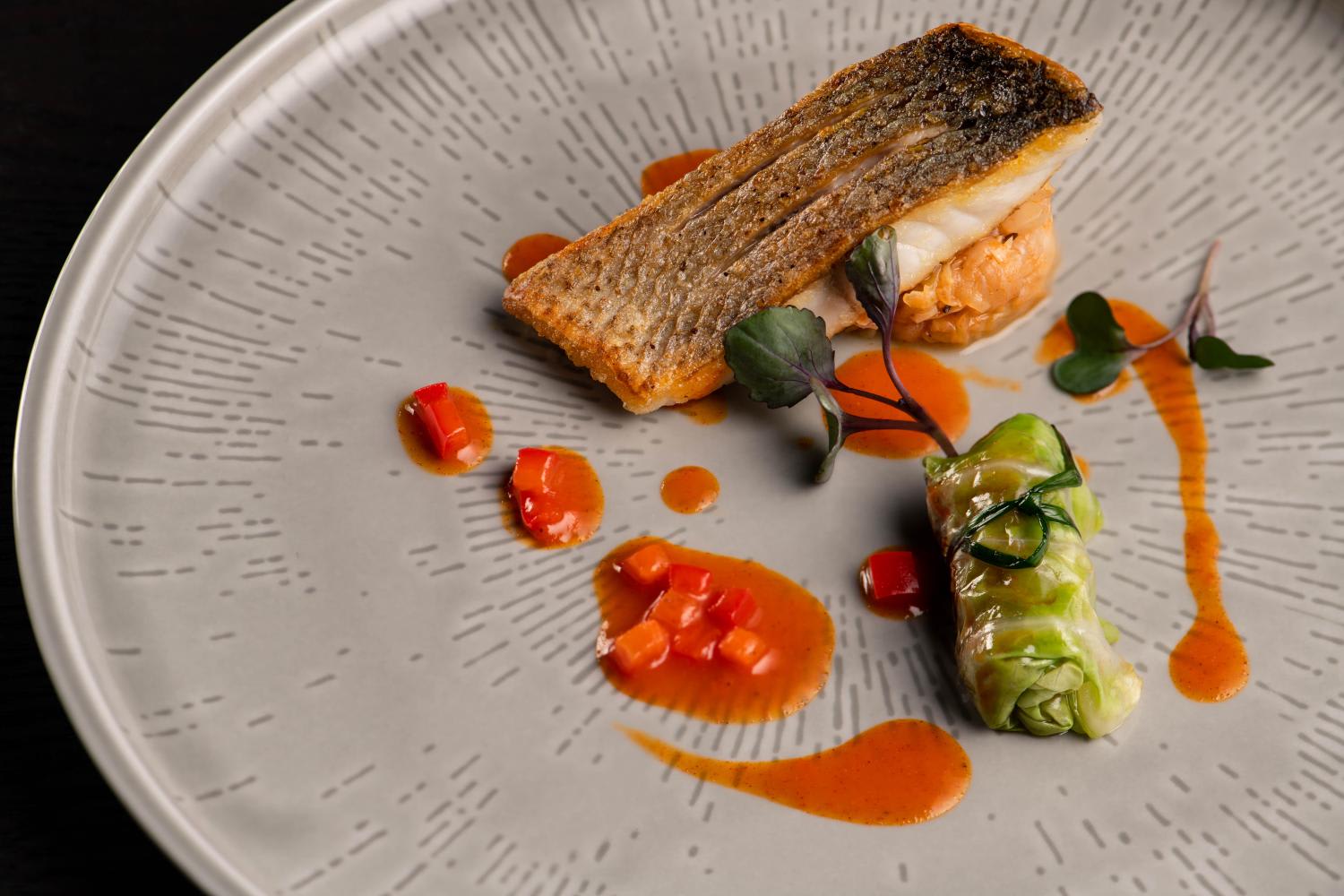 After a storied hotel F&B career, German chef Peter Find named his first standalone restaurant after the German word for 'homeland'. As a result, Heimat, in the heart of Lan Kwai Fong in Central, goes for warmth and familiarity in its hospitality and dishes, which both riff on modern classics from Berlin to Bavaria.
Think Koenigsberger Klopse, a delicious dumpling made with local Hong Kong heritage pork, gherkins and capers in a creamy sauce, or Seebarsch, seared sea bass with cabbage rolls and a clever Goulash-flavoured jus. Save room for their Gummy Bear Trolley – oh yes – with menu wine pairings from their excellent sommelier, Wallace Lo.
EMBLA
Upper Station Row in Sheung Wan has long been a dining destination, and Swedish chef Jim Lofdahl has just confirmed its status with the opening of his contemporary Nordic fine dining restaurant Embla. Named after the first woman in Norse mythology and Lofdahl's daughter, it celebrates new Nordic cuisine and its focus on local, natural and seasonal produce.
Formerly executive chef at Frantzen's Kitchen – a restaurant founded by Bjorn Frantzen of Zen in Singapore – Lofdahl is a master at combining texture, flavours and often unfamiliar ingredients to brilliant effect. Celeriac fondant with preserved truffles, smoked tea and a fermented onion bouillon is just one standout on one of Hong Kong's most exciting tasting menus.
BO INNOVATION
English-born, Hong Kong-Canadian 'Demon Chef' Alvin Leung is a familiar face to Hong Kong and global gastronomes, thanks to his extensive TV appearances and formerly three Michelin-starred restaurant, Bo Innovation. Now holding two stars, it has relocated to the dining hotspot of H Code in Central and is the platform for his latest  'X-treme' Chinese cuisine tasting menu inspired by  art masterpieces.
Soup by Andy brings four different takes on soup inspired by Andy Warhol's Campbell's Soup Cans, while Fish Magic is inspired by Swiss-born German artist Paul Klee and takes the Cantonese classic of a whole steamed fish, deconstructing it with gold plated fish bones, citrus marinated halibut, Bombay duck, Sichuan peppers and trout roe. The striking restaurant interior reflects what he calls "the evolution of Hong Kong" with clever takes on familiar local design icons.
KIN FOOD HALLS
Next, to a new take on a food hall in the Quarry Bay district of eastern Hong Kong Island. The schtick at the 300-seat Kin Food Halls is that everything is cooked fresh to order using traceable, ethically farmed ingredients. Not only that, they've paired up with some of Hong Kong's most iconic chefs and restaurants to deliver exciting new creations, resulting in 200 recipes from 45 creators at an average price of just HK$100 (US$12.80).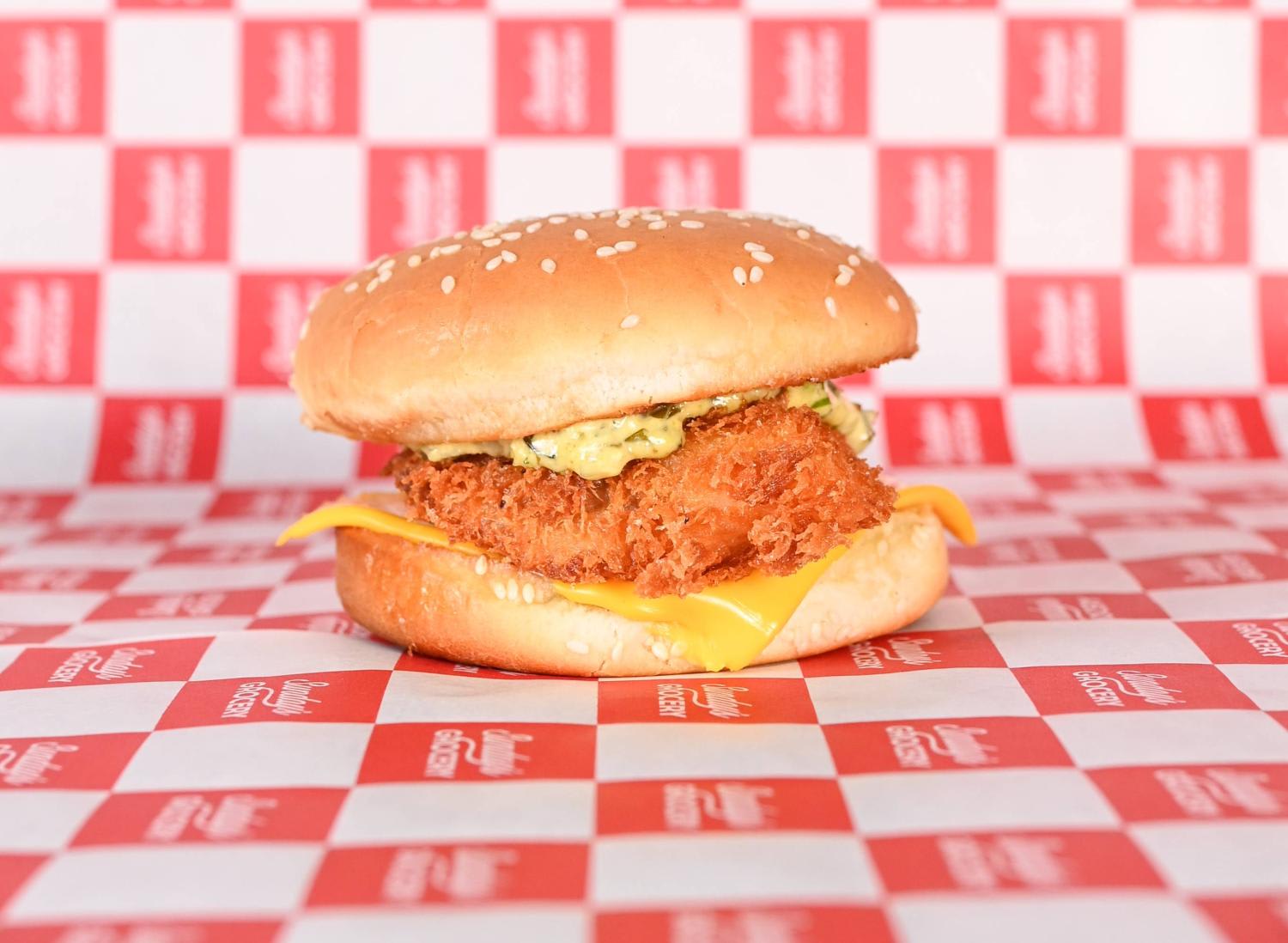 A spicy Thai-style tomato and watermelon salad was crafted by Dutch chef Richard Ekkebus from the city's famed two Michelin-starred Amber, while cult favourite restaurant Yardbird created a Furai-o-Fish Sando of panko breaded sea bass with a takana pickle tartar sauce and American cheese on a sesame seed bun. A 16-seat pizza counter and 18-tap bar are just two more ways that they expect diners to throng.
MOSU HONG KONG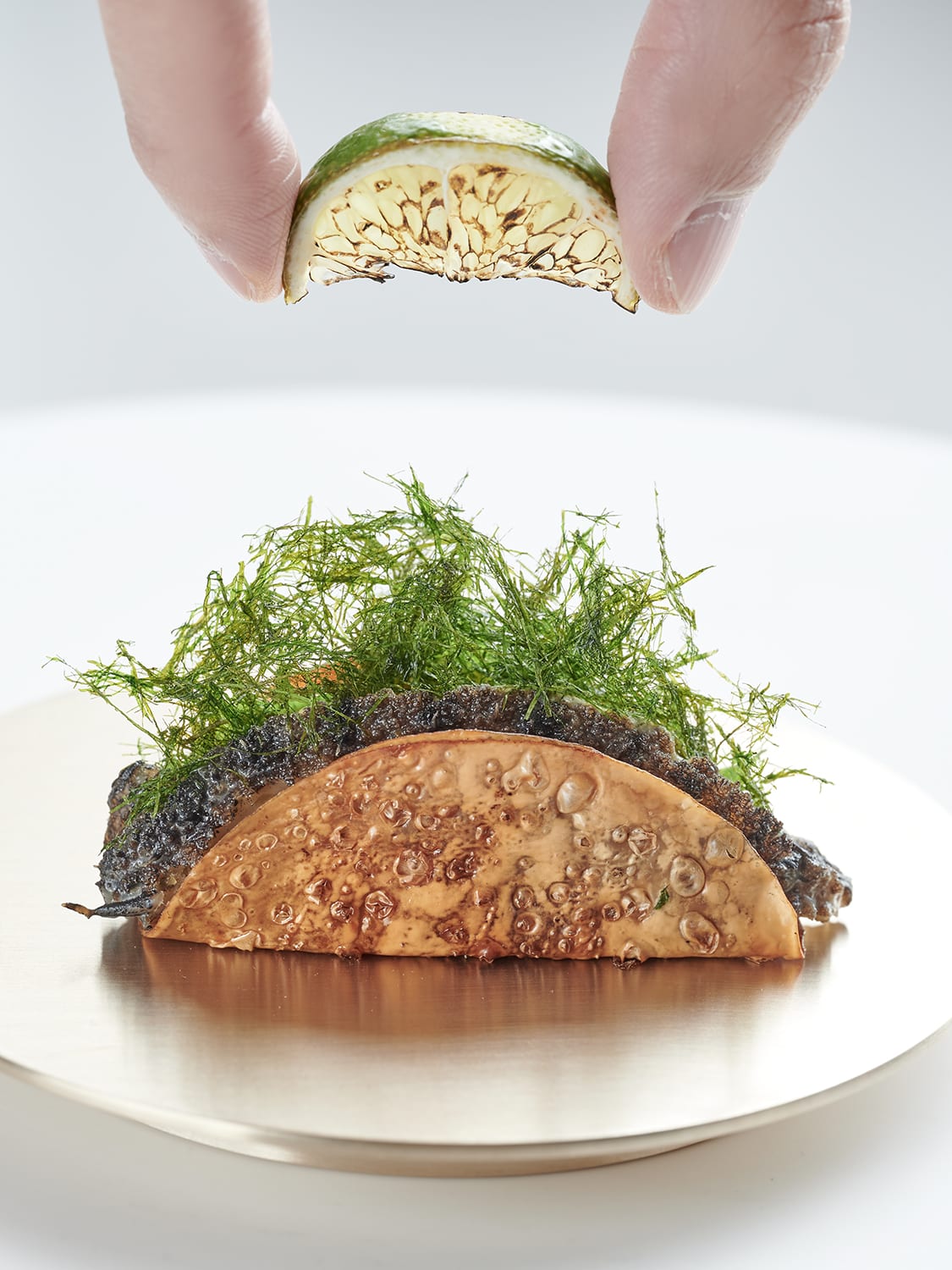 Last year's opening of the M+ museum heralded the rebirth of West Kowloon as a new destination for art, technology and gastronomy. Leading the way is Mosu Hong Kong, the first international outpost of two Michelin-starred Mosu Seoul, where executive chef Sung Anh leads the tasting menu-only restaurant celebrating innovative Korean fine dining.
That translates onto the plate into a parade of seasonal dishes such as abalone tart, where abalone from Wando Island in Korea is charcoal-grilled and served in a crispy taco shell crafted from yuba and shiso leaf. Staying with seafood, a brilliant lobster salad combines blue lobster with saffron, cucumber sauce, green apple, coriander puree and Jangajji, Korean pickled vegetables. As you'd expect in a museum, Mosu's interior design by Laab Architects is striking, cleverly melding technology and the natural world.
RAMATO
208 Hollywood Road has been a well-loved Italian restaurant address for years, but its latest incarnation takes things up a notch with a complete culinary revamp by highly-regarded Italian chefs Antimo Maria Merone from one Michelin-starred Estro and Mario Calderone. Named after a variety of tomato grown in Puglia, Ramato promises diners faultless renditions of pastas alongside more substantial secondi.
Pappardelle ragu features slow-cooked eggplant and Sagabuta pork, while a lighter option of fettucine is crowned with king prawns, zucchini and mint. Mains include baked local sea bass with Mediterranean herbs or a grilled M5 Australian wagyu rib eye for the carnivores. A tiramisu with Marsala or Sicilian pistachio cannoli sound like suitably decadent ways to wrap.
AGORA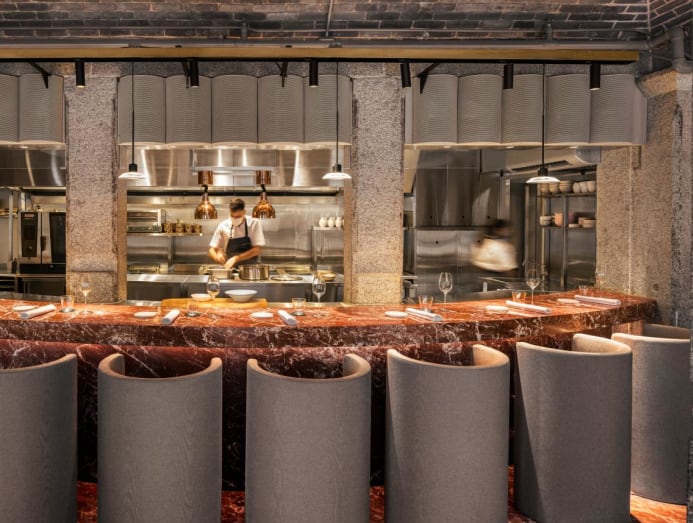 Spanish chef Antonio Oviedo quickly won popular and critical acclaim for the cuisine of his homeland at 22 Ships in Wan Chai, so his contemporary fine dining spot Agora has been eagerly awaited by local diners. Located in the elegant Tai Kwun heritage project, the intimate 24-seater offers a seasonal tasting menu which takes guests on a tour of some of Spain's finest produce.
The traditional dish of confit cod, Pil Pil makes for a great start, but then Soccarat – named after the crunchy, sought-after part of paella – is a stunner, thanks to jumbo Carabinero prawns and bomba rice harmonising into a beautifully-plated seafood symphony. Be sure to book seats at the chef's counter to experience the affable Oviedo at work.
AUOR
Auor (pronounced 'hour') in Wan Chai is the latest home for Singaporean chef Edward Voon, someone we heard from here. The innovative fine dining spot takes French culinary traditions and integrates the vibrant flavours of Asia in a number of tasting menus.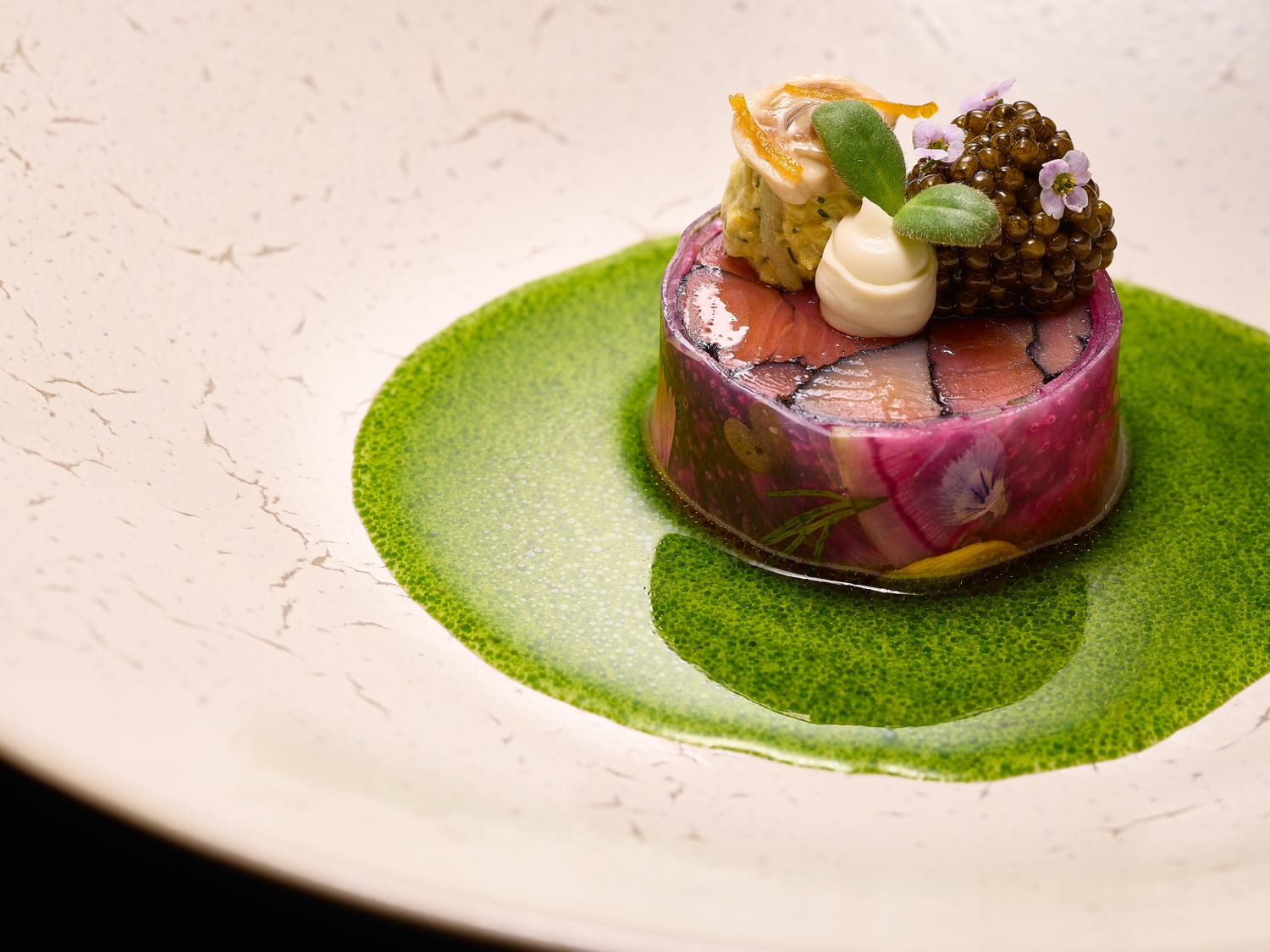 An amuse-bouche of chawanmushi with ikura and a startling Sichuan twist leads to a Voon signature of Oscietra caviar atop Petuna ocean trout. The seafood journey continues with an unusual and unexpected red crab salad studded with French oysters, confit kumquat, konbu, bonito and pickled chilli. One dish was even inspired by Singapore's rainstorms, aptly named Rain, a beautiful rendition of deep sea prawns with fermented black bean, scallop mousse, fennel and lemon.
BLUHOUSE + THE DINING ROOM BY BLUHOUSE
The sleek waterside Rosewood Hong Kong hotel is already home to a raft of impressive places to eat, but Bluhouse is a welcome addition thanks to its two-pronged approach to Italian cuisine, namely casual and elevated. Italian chef de cuisine Giovanni Galeota oversees dishes at both venues, be they authentic Roman-style pizza by the slice at
Bluhouse
or modern Italian gastronomy at The Dining Room by Bluhouse.
Signature plates at the latter include Burrata 'D'Andria' with stuffed baby peppers, raisins, pine nuts and Tasmanian black truffle or Piedmont milk-fed veal tartare with artichoke, ricotta and capers. From the pastas, veal cappelli with Montoro onion sauce floats our boat, while who could resist a Tuscan-style chocolate mousse with acacia honey, pear and rosemary to finish? Not us, either.
NOI HONG KONG
Four Seasons Hotel Hong Kong is already a culinary titan thanks to a stunning eight Michelin stars under one roof. But that total is potentially set to change now that it is also home to multi award-winning Argentinean Chef Paulo Airaudo, who won a Michelin star within just six months of opening his first two restaurants.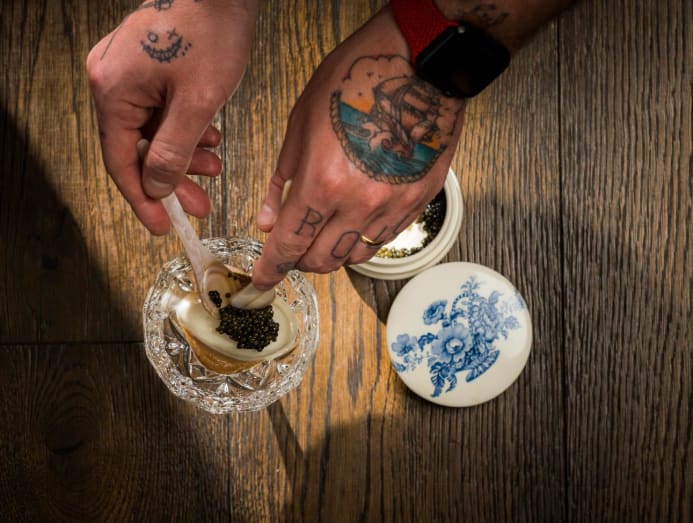 The cuisine at Noi (it means 'us' in Italian) is as far from homely classics as you could imagine. Monkfish and Jerusalem artichoke, as well as a remarkable broth of sea urchin, broccoli and Iberico ham, show how and why Airaudo does things differently. Likewise a dessert of caviar, banana and rum. An 80s soundtrack, pop art and travel mementos adorning the space underline that this is not your local neighbourhood trattoria.
PLAA
Seafood and Thailand unite at Plaa, the latest spot from ZS Hospitality Group, who have brought together two renowned chefs, Hong Kong-born Richie Lin and Ian Kittichai from Bangkok. Plaa is Thai for fish, so it's no surprise that everything revolves around seasonal seafood, including the ocean-inspired interior by David Chipperfield Architects from London.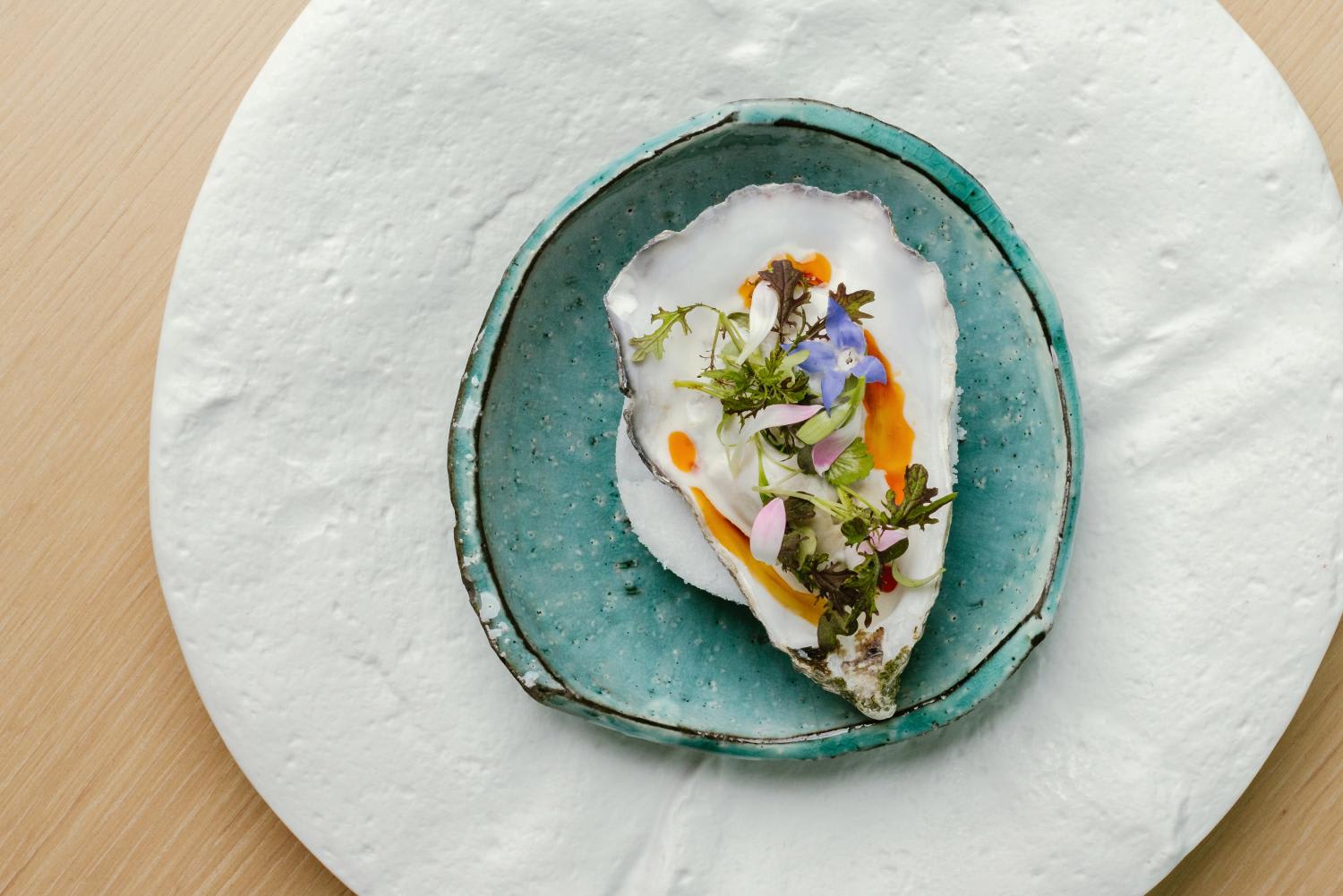 Both the familiar and the new feature in the tasting menu, so a larb scallop entails aromatic herbs and spices such as blade coriander, basil, chilli and mint. A chilled starter, the Tom Kha oyster pairs a Gillardeau bivalve with chilled creamy coconut soup and kaffir lime oil. Then the beloved street food favourite of boat noodle is elevated by abalone, while Massaman curry features wagyu beef cheek, cooked for 24 hours to become meltingly tender.
CANTINA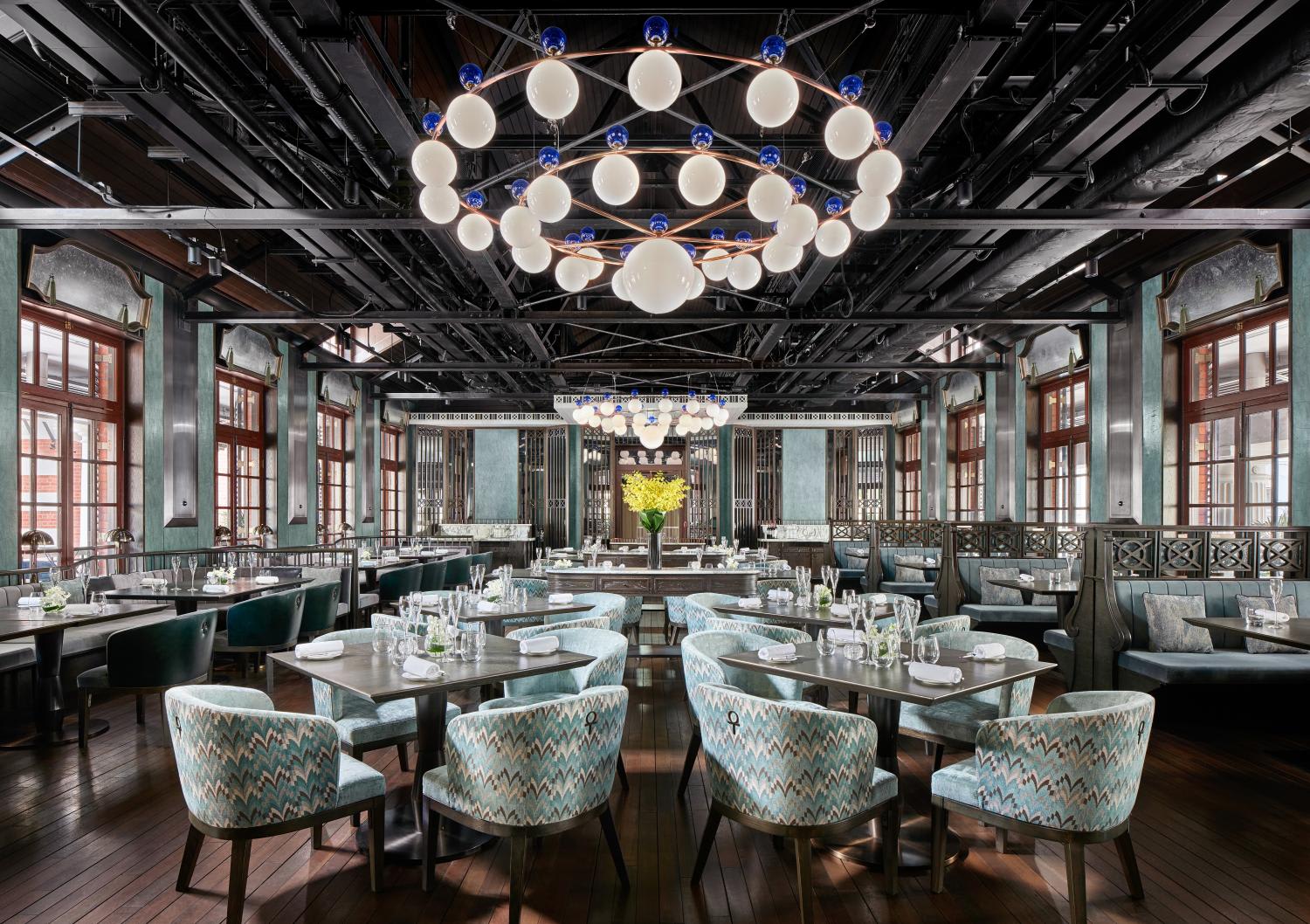 Finally, Italian is once again on the menu – yes, Hong Kong absolutely loves Italian food. Cantina in Tai Kwun takes its name as the space it occupies in Tai Kwun's Police Headquarters Building was originally a canteen, back in the 19th century, meaning that original wooden floors, high colonial-style ceilings and full-length windows all unmistakably evoke the site's unique history.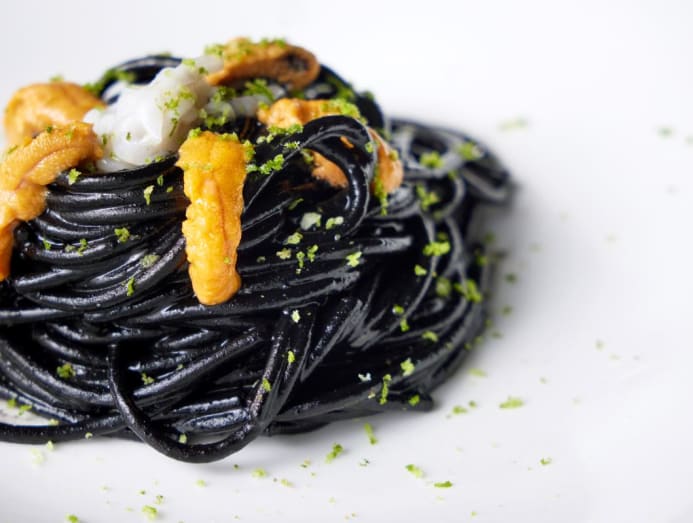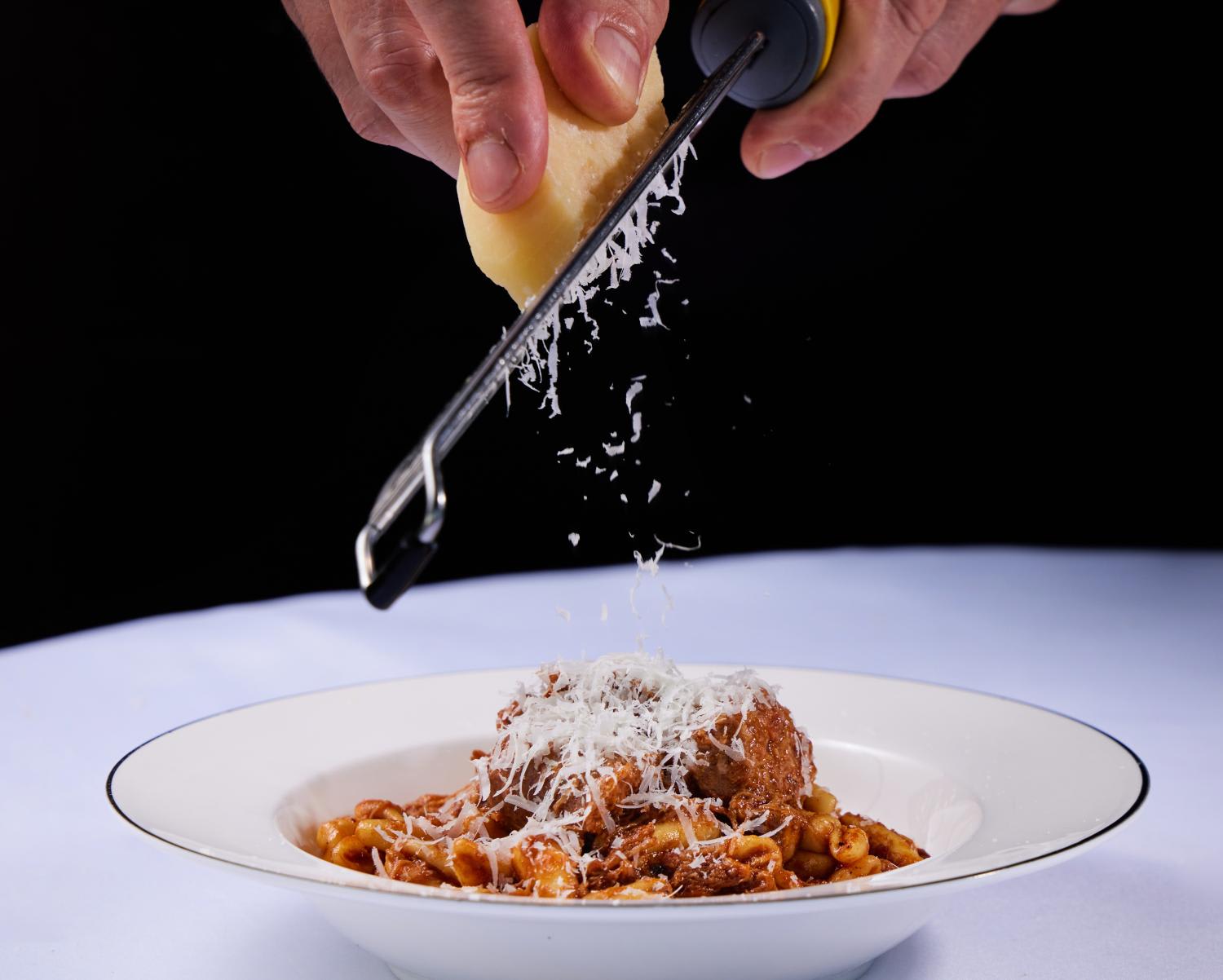 Executive chef Luca Schiavone and team craft simple, flavourful classics that are designed for sharing, from risotto to pasta, thin crust pizza to tiramisu served tableside. But there are other dishes such as a Sicilian family favourite based on an ancient recipe, the slow-cooked pollo alla stemperata that turns humble chicken thighs into a hero. Then the enormous Milanese Breaded veal cutlet, at almost half a kilogram, throws down a marker to the seriously hungry. It also explains why in Italian it's known as Orecchia d'elefante – as it looks like an elephant's ear, once flattened.
AQUA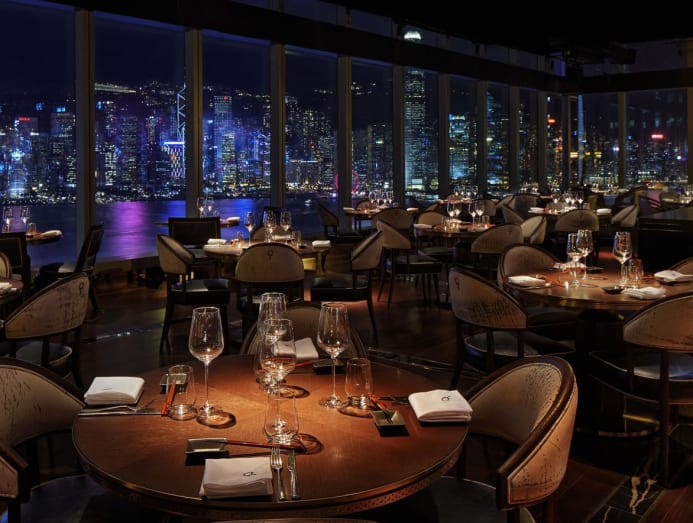 Many visitors to Hong Kong over the years have made their way to Aqua in Tsim Sha Tsui for its spectacular Italian and Japanese cuisine and views. After two decades, they have now moved, but thankfully the 17th floor views at H Zentre are also pretty magnificent, especially from two garden terraces.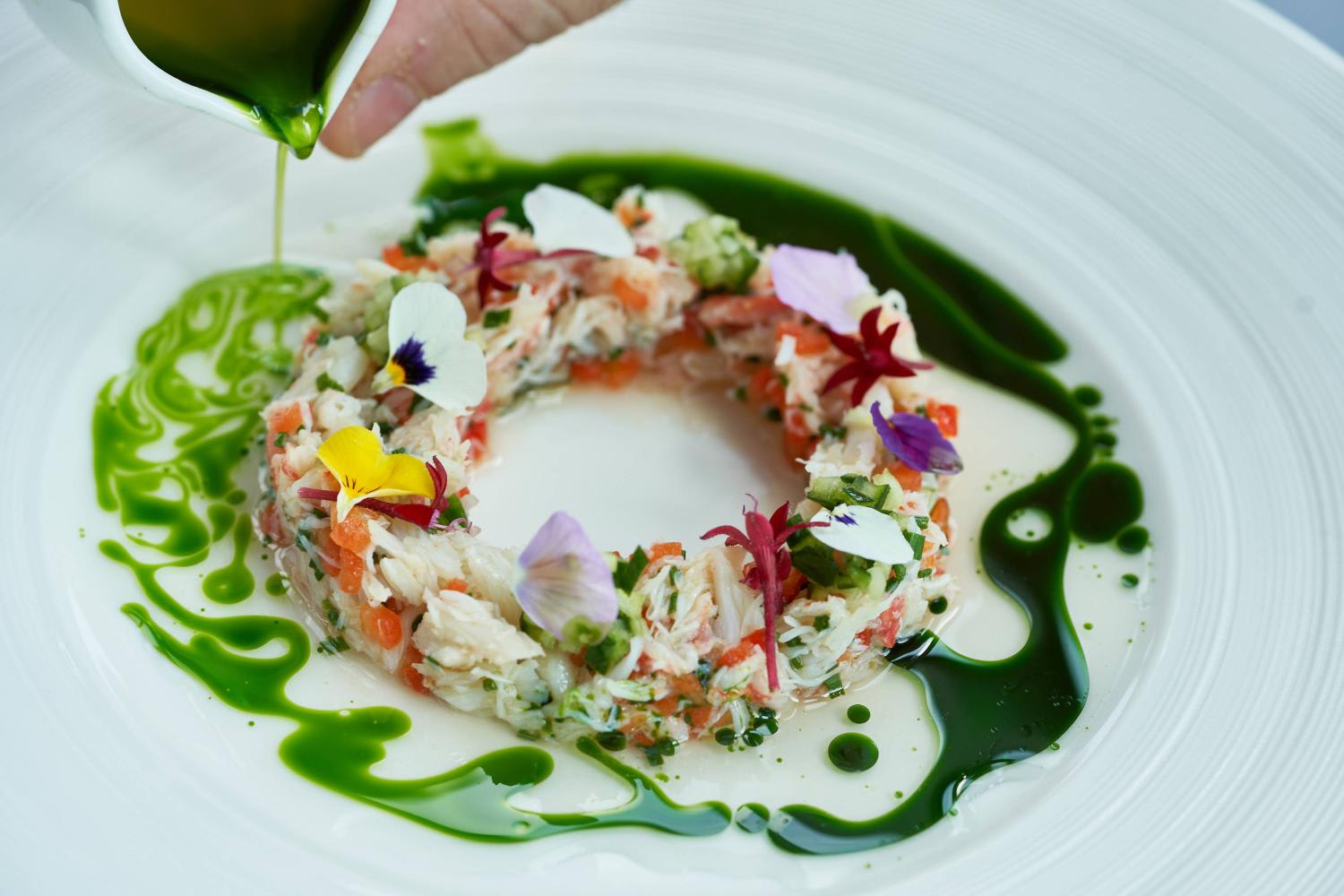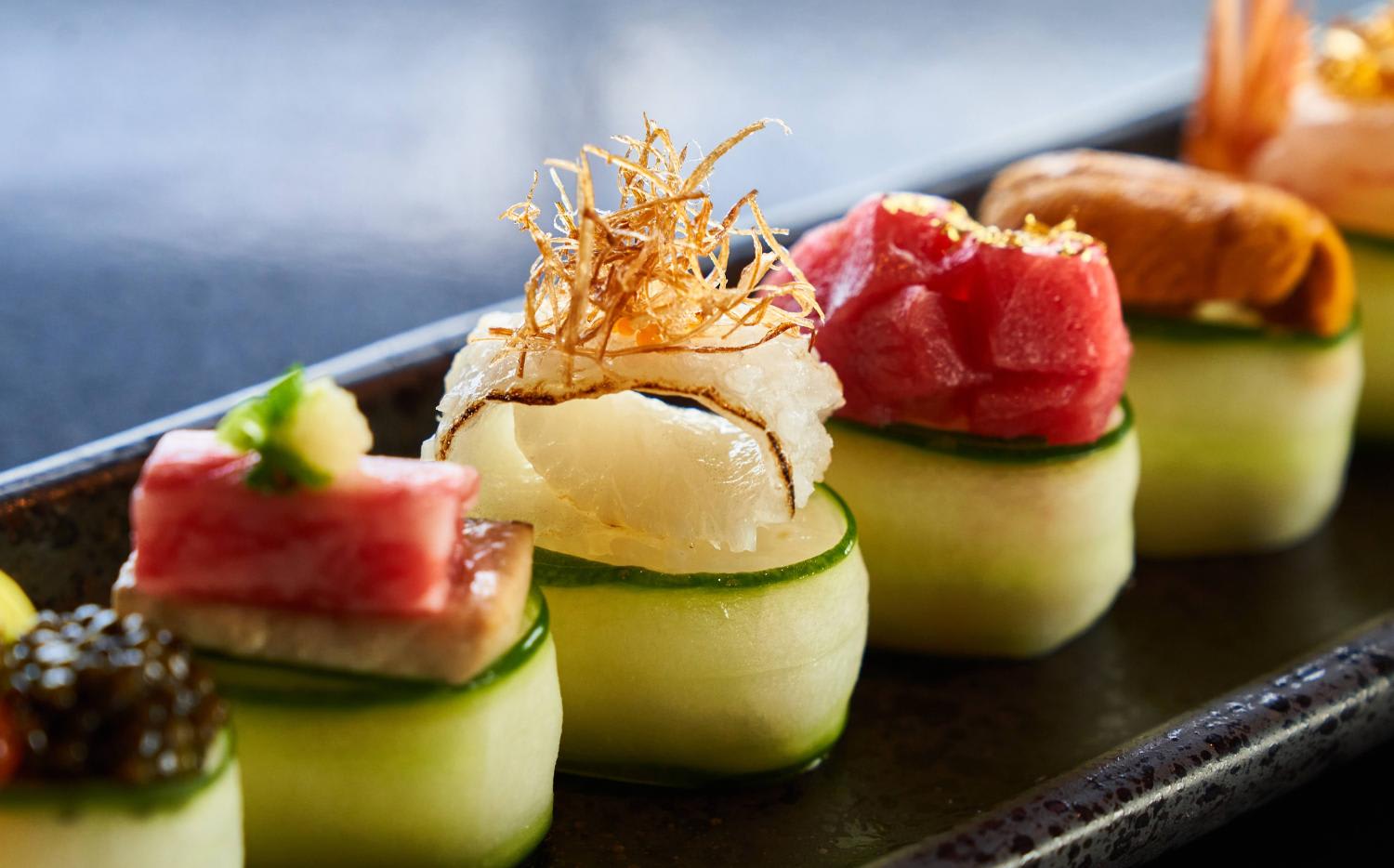 The interiors represent the theme of water to echo Victoria Harbour below, while the plates still remain rooted in Japan and Italy, overseen by two master chefs.
Chef Iwahashi Tatsuya presides over tataki platters or teriyaki lamb with yuzu and miso, while new Italian chef Andrea Mura is responsible for highlights including king crab salad with tomato consomme, duck ragu tagliatelle and a show-stopping confit suckling pig.