House Of Gucci: What's the big deal behind Lady Gaga's new film?
Is the film based on a true story? How does the real Gucci family feel about the film? And what can we expect from the fashion? We answer all your questions.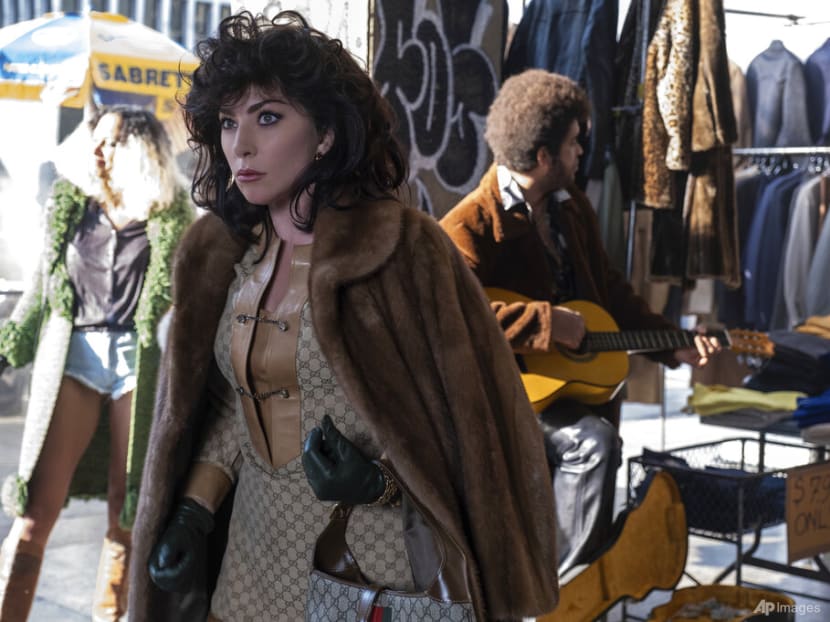 Lady Gaga sparked headlines in March when she uploaded a photo of herself with Adam Driver on Instagram, captured on the set of House Of Gucci.
More photos then emerged of the pair on set, building excitement for the murder-mystery film by director Ridley Scott. And who can forget that memorable line from the film's trailer where Lady Gaga goes, "Father, son and House Of Gucci"?
Fast forward several months later, and the film is now set to release globally from Nov 24. The film held its premiere on Nov 9 in London. In attendance were Lady Gaga, Salma Hayek, Jared Leto and Adam Driver.  
Gaga was dressed in a Gucci dark violet silk chiffon pleated cape gown, Hayek wore a custom Gucci gold pleated gown while Leto wore a Gucci blue velvet shawl lapel jacket with matching pants. Driver, however, opted for a simple navy suit by Burberry.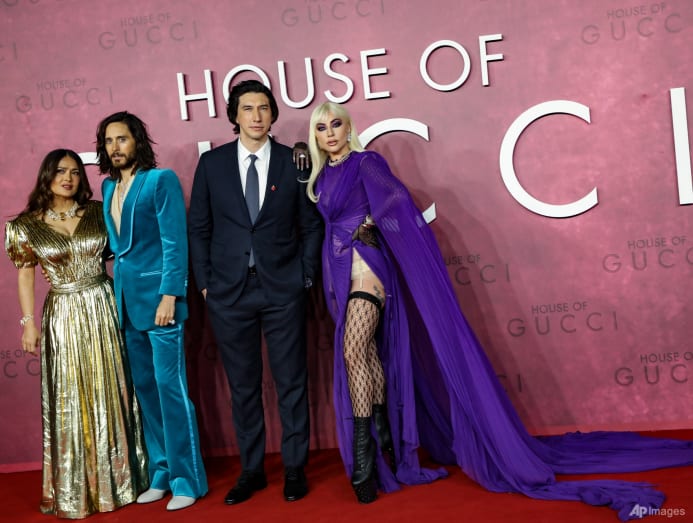 In Singapore, House Of Gucci will reportedly hit the big screens on Jan 20, 2022. But what's the big deal behind it? Here's everything you need to know.
IS IT BASED ON A TRUE STORY?
As its name suggests, House Of Gucci tells the story of one of the most famous fashion brands in the world. Gucci was founded in 1921 by Guccio Gucci and as we know, the brand is still going strong today.
House Of Gucci follows the story of the founder's grandson, Maurizio Gucci, played by Adam Driver, and his socialite wife, Patrizia Reggiani, played by Lady Gaga.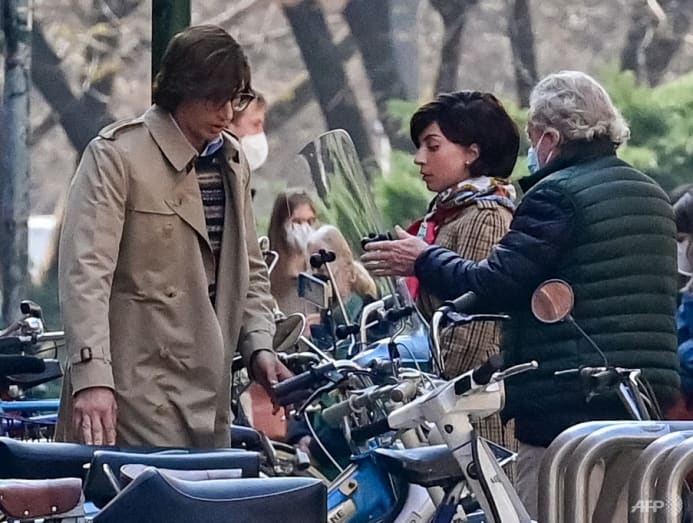 The movie is based on a book by Sarah Gay Gorden, titled The House Of Gucci: A Sensational Story Of Murder, Madness, Glamour and Greed. It follows the true story of the murderous history behind the family dynasty.
In 1985, Maurizio left his wife to start a new life with his girlfriend, Paolo Franchi. In 1995, Maurizio was assassinated by a hitman on the steps of his office in Italy. Three years later, Patrizia was convicted for hiring the hitman and spent 18 years behind bars. Till today, Patrizia maintains her innocence.
It's a gripping tale of the couple's tumultuous love story, culminating with murder, drama and mystery.
IT FEATURES A STAR-STUDDED CAST
Aside from Lady Gaga and Adam Driver, the movie also stars Jared Leto, Al Pacino and Salma Hayek. Jared Leto, for one, is unrecognisable in the film. To play Paolo Gucci, the uncle of Maurizio, Leto donned facial prosthetics. He's balding and appears heavier set.
Just how much did the star-studded cast lose themselves in their roles? In interviews, Lady Gaga has spoken about how she chose to embody Patrizia for 18 months straight, even using her accent for nine months, even when the cameras weren't rolling.
"I was either in my hotel room, living and speaking as Reggiani, or I was on set, living and speaking as her," she told British Vogue.
HOW DOES THE REAL GUCCI FAMILY FEEL ABOUT THE FILM?
They're less than pleased, of course. The great-grandchildren of Guccio Gucci have expressed their disappointment with the movie. Patrizia Gucci, one of Maurizio's second cousins, released a statement to the Associated Press in April.
"We are truly disappointed. I speak on behalf of the family. They are stealing the identity of a family to make a profit, to increase the income of the Hollywood system…Our family has an identity, privacy. We can talk about everything but there is a borderline that cannot be crossed," she said.
Meanwhile, Patrizia Reggiani, who is now in her 70s, has said that she's "annoyed" with Lady Gaga playing her. "I'm annoyed by the fact that Lady Gaga is portraying me in the new Ridley Scott film without even having the courtesy or the good sense to come and meet me," Reggiani told Ansa, an Italian national news agency. 
She continued, "It's nothing to do with money because I won't be taking a single cent from the film. It's about common sense and respect."
IS THE GUCCI BRAND INVOLVED IN THE FILM?
The entire Gucci family was ousted from the company in 1993. In 1999, it was acquired by French conglomerate Pinault-Printemps-Redoute, which later became Kering.
This leads us to the next question, is the real-life Gucci brand empire involved in the film in any way? The short answer – not so much.
Gucci reportedly gave the film access to its archives for wardrobe and props. "Gucci is collaborating with MGM and Scott Free Productions by providing access to the house's historical archive for wardrobe and props," Marco Bizzari, Gucci president and chief executive officer told WWD in March.
But that's about it for the fashion house's involvement. It gave "total creative freedom" to the production, Bizzari said.
If you're a fashion fanatic, you'd be pleased to know that there are several flashy looks in the movie. In one scene, Gaga is dressed in head-to-toe Gucci. She wears a mink coat over an authentic Gucci dress design, printed with the fashion house's distinctive logo and trimmed in leather and horse-bit hardware.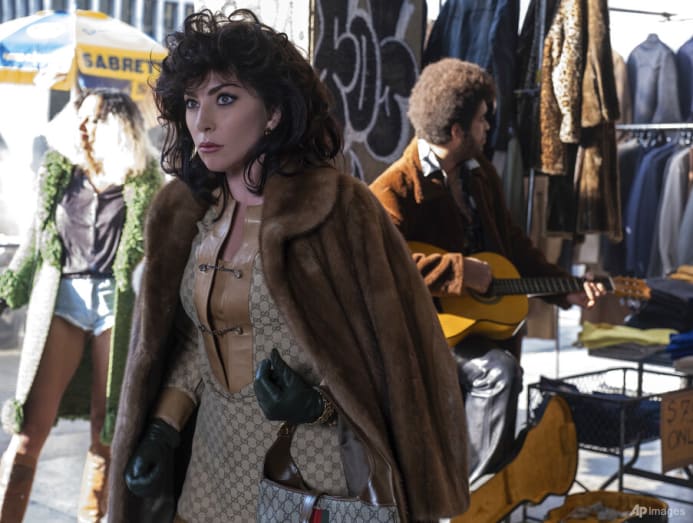 While the cast of House Of Gucci are currently making their red carpet rounds, the Gucci brand held the star-studded Gucci Love Parade fashion show in Los Angeles on Nov 3. Sitting front row were several stars including Miley Cyrus, Lizzo and Serena Williams. Jared Leto also walked the runway.
In other Gucci news, South Korean actor Lee Jung-jae, more famously known as Player 456 in Netflix hit Squid Game, was announced as the brand's latest global ambassador. 
Hometown Cha-Cha-Cha's Shin Min-a was also announced as the house's global ambassador alongside Lee Jung-jae.
Decades from its dramatic murderous past, the house of Gucci is truly thriving.