Art and watch collectors: Here's how blockchain can stamp out fakes
Blockchain technology is increasingly being used to thwart forgers, giving peace of mind to collectors who intend to consign their valuables to auction houses or pass them on as family heirlooms.
Cryptocurrencies are often seen as the public face of blockchain, but for many observers, bitcoin and its brothers are little more than a fad, typically followed by a frenzy and then a fall. On the other hand, the technology that underpins them has far more substance, if much less of the glamour.
Blockchain allows bitcoin to exist, but it also offers so much more than that. Its countless uses are only really now starting to be seen by a wider audience.
The greatest benefit this so-called distributed ledger technology provides is that its records cannot be changed. This means a blockchain database can safeguard the provenance of almost anything you could imagine, from the beans that go into your coffee and the pills you pop all the way through to the individual components inside a Swiss watch.
Once an entry is made on the blockchain it is there for good and cannot be altered by any single individual. This makes it exceedingly useful for registering the authenticity of luxury items whose value lies in their uniqueness.
According to an OECD report on counterfeiting, the world trade in fake goods is worth upwards of US$460 billion (S$624 billion) a year.
Footwear is the biggest category for fakers, which probably explains why brands such as Salvatore Ferragamo are now fitting RFID chips to their shoes that can be used to confirm their authenticity.
Watches were found to be the product most likely to suffer from counterfeiting. In the art world, some experts believe that half of the US$67 billion of fine art sold each year is fake.
"One of the biggest problems we have encountered with fine art is tracing it back to its source," said Douglas Gan, chief executive of BCB Global, a blockchain developer that is working on a system that will allow artists to tokenise themselves and also protect their work using smart paper.
Smart paper technology is getting more and more mature. It can provide artists with a material that is literally anchored onto the blockchain, which will record any changes made to an art piece to prevent forgeries down the line.
"When the artist dies, that's when his art starts to become valuable. And the biggest problem for art pieces that are valuable is knowing their source. You have experts who can assess whether a piece is real, but with smart paper, the blockchain holds the fundamental truth," said Gan.
"It allows the artist to draw on it so the whole piece becomes a smart piece; even if you cut one part of the paper the remainder will remain active."
Put practically, an artist paints a work on smart paper, which registers every brushstroke and sends this to a database. If a forgery is made, even on smart paper, the database will reflect any discrepancy.
BCB Global has developed this concept at a time when the cost of smart paper is very high. But as the price becomes more affordable, and the technology starts being commercialised, the software developer expects to have a solution ready.
It is also working on a way of using blockchain to allow struggling artists to sell futures contracts for their work. This will enable them to fundraise and share profits with their fans, project commissioners and art galleries.
By buying a share of an artist's token, investors can take a cut of all his future art sales. When a piece changes hands, this will register on the blockchain to activate a smart contract – an automated process that fulfils the terms of the token, such as initiating a payment.
"What we are doing is talking to the galleries to tokenise the artist on blockchain so anyone who wants to support them can invest in them by buying a chunk of their token," said Gan.
"They will increase the value of the artist's token by buying or selling parts of it later on."
Many collectors see their Swiss watches as art pieces, and they will stand to benefit from blockchain as they hand their timepieces down to their children and grandchildren.
In May, Vacheron Constantin revealed it would start using distributed ledger technology to authenticate its watches, saying: "Blockchain certification serves to avoid paper authentication, which can easily be forged."
As the world's oldest watchmaker in continuous production, Vacheron's archives date back to the first watch it made, meaning it could literally document the industry's history on blockchain.
Swiss watchmaker Gvchiani is more of an upstart. Last year it launched a limited series of watches that are baked into blockchain, and as unique as their owner, according to the man whose technology makes it tick.
"The Masterblock is a mechanical Swiss watch and is not connected any way," said Vicken Bayramian, founder of Cryptolex, which developed the technology underpinning the Gvchiani watch.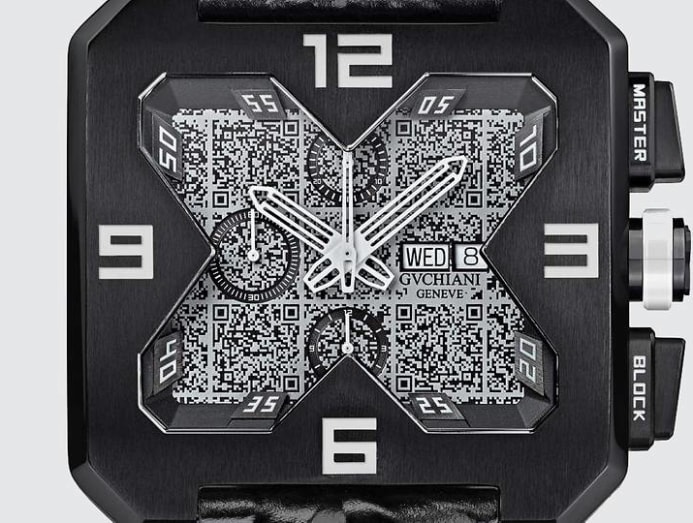 "Every phase of the watch's construction is certified on the blockchain. Once you scan the watch with the Masterblock app, you can see how it was made, you can track each component of the watch and you can basically recreate the DNA of the watch."
As a tribute to the white paper that first defined bitcoin, Masterblock is available in 2009 pieces – the year the document was released. The 2,009th unit is named Satoshi, after the mythical author of the white paper, and will be sold at Christie's next September.
"The practical application is that you are sure that what the watchmaker is selling you is genuine. You aren't trusting a piece of paper that is said to guarantee authenticity," Bayramian said.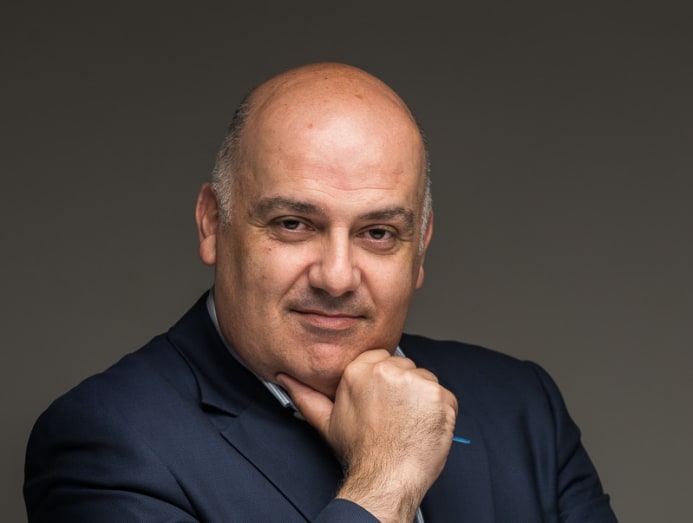 "If you go and buy a Rolex, it will be based on the representations made by the seller. They will give you invoices and certificates with stamps to guarantee it, whereas with this watch process you can identify anything."
The Cryptolex founder, who claims to have first become involved in blockchain a month after the white paper was published, is in talks with Louis Vuitton to develop a way to certify its bags using blockchain. He is also talking to pharmaceuticals companies for similar authentication.
"I got into blockchain a month after the white paper. We are now seeing how it can be used to full effect," said Bayramian.
"For me, blockchain technology is the greatest revolution since the creation of the internet."