How champagne producers are taking a greener approach to winemaking
From eco-friendly packaging to organic farming, Champagne's big maisons are stepping up their efforts in sustainable winemaking.  
Early this year, Ludovic du Plessis, president of Champagne Telmont, received a call from The Drinks Business, a drinks trade magazine published in the UK, informing him that his maison had just won the award for best Design and Packaging. Du Plessis was bemused. He had no packaging: In a bid to go green, he had stopped the use of gift boxes in 2021. The award wasn't a joke, though. The publication wanted to recognise the maison's effort to ban gift boxes.
Gift boxes are considered de rigueur in the champagne industry but Du Plessis thinks they are wasteful. "The lifetime of a giftbox is less than a minute. By removing gift boxes, you reduce the carbon footprint of each bottle by eight per cent," he said. "You will never see a bottle of Telmont in a gift box, even during Christmas. It's a big commitment as [this initiative] is the opposite of what all the champagne houses are doing. The best packaging is no packaging."
Champagne Telmont is one of the growing number of big maisons who have taken up the drive towards sustainable winemaking in recent years.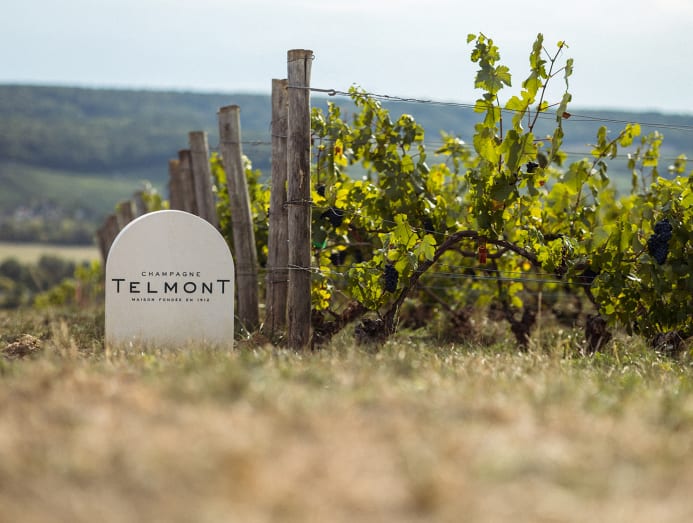 Sustainable winemaking is a holistic concept that encompasses organic and biodynamic farming — the latter is an esoteric, astrology-influenced form of organic farming, with practices like harvesting according to moon phases — and initiatives that increase biodiversity, preserve winemaking landscapes, and reduce the environmental impact of wine production.
With the Champagne region as a whole aiming to reduce its carbon emissions by 25 per cent by 2025, it is encouraging that big maisons are now spearheading more sustainable initiatives in a region where embracing sustainability is a tricky proposition, and organic winemaking had hitherto remained a niche among small champagne growers.    
ORGANIC WINEMAKING — EASIER SAID THAN DONE
Organic winemaking isn't huge in Champagne. According to Du Plessis, only four per cent of the region practises organic viticulture. The low adoption figure is not so much a traditional reluctance as it is a situation limited by climate, economic and viticultural constraints. To be certified organic, an estate's vineyards need to undergo a three-year conversion process from conventional to organic viticulture. This means an avoidance of chemical sprays and a reduction of additives during winemaking. During the conversion period, there is a risk of a reduction in yield (the amount of grapes the vineyard produces per hectare), which can affect profit margins. Climate change also means Champagne is now more prone to severe weather events like frost and high rainfall, the latter responsible for causing mildew on grapes, which would require the use of chemical sprays, an antithetical approach to organic farming. Thus, anyone taking the organic path must weigh those risks carefully.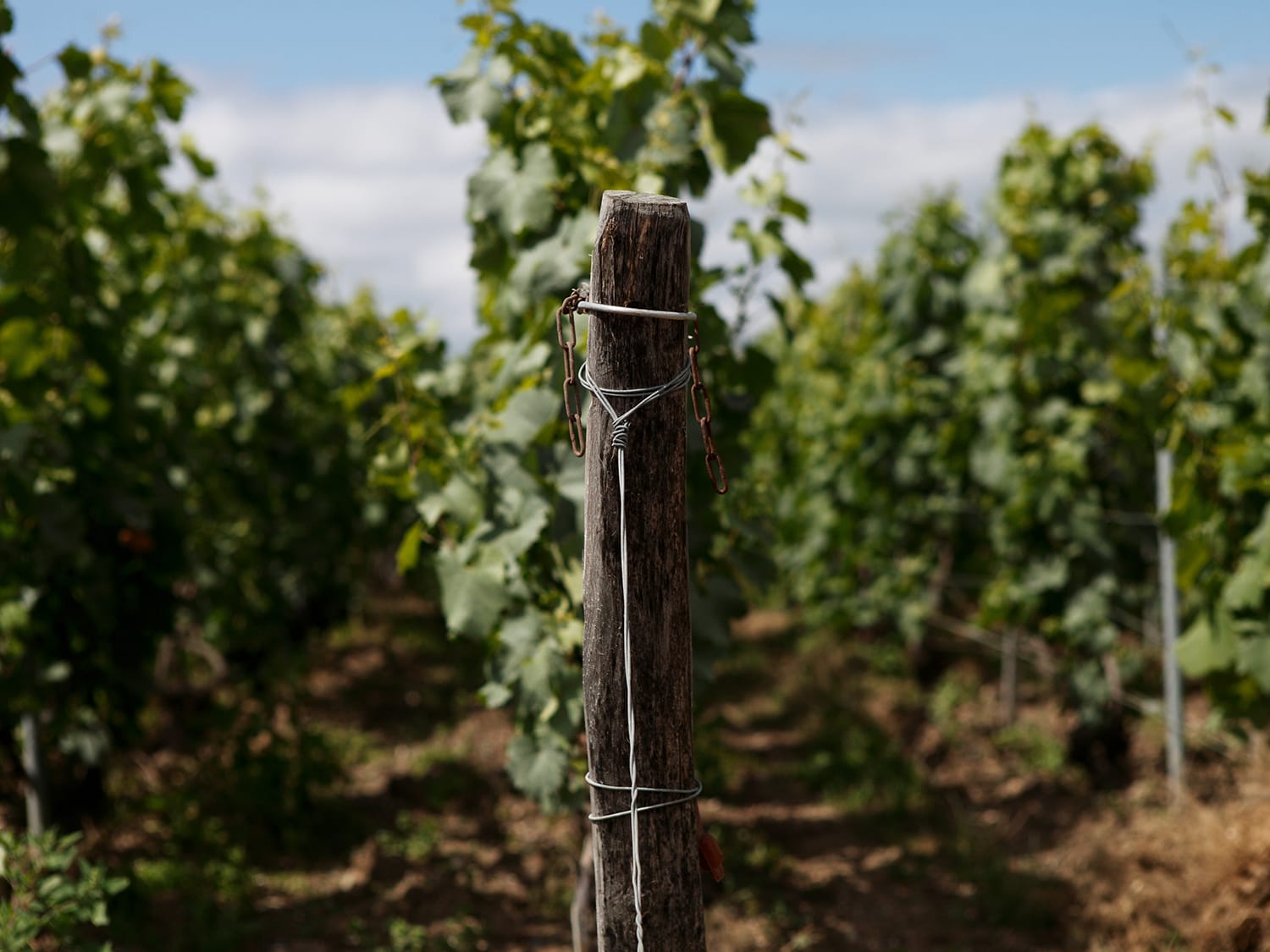 Some big maisons took the risks and have had success. Jean-Baptiste Lecaillon, cellar master of Champagne Louis Roederer, decided to go organic for his vineyards in 2000, getting rid of chemical sprays and synthetic fertilisers and switching to greener methods like organic composts from a cattle farm. Today, with more than half of its 243 hectares of vineyards certified organic and another 10 hectares certified biodynamic, Louis Roederer now owns the largest acreage of organic vineyards in Champagne.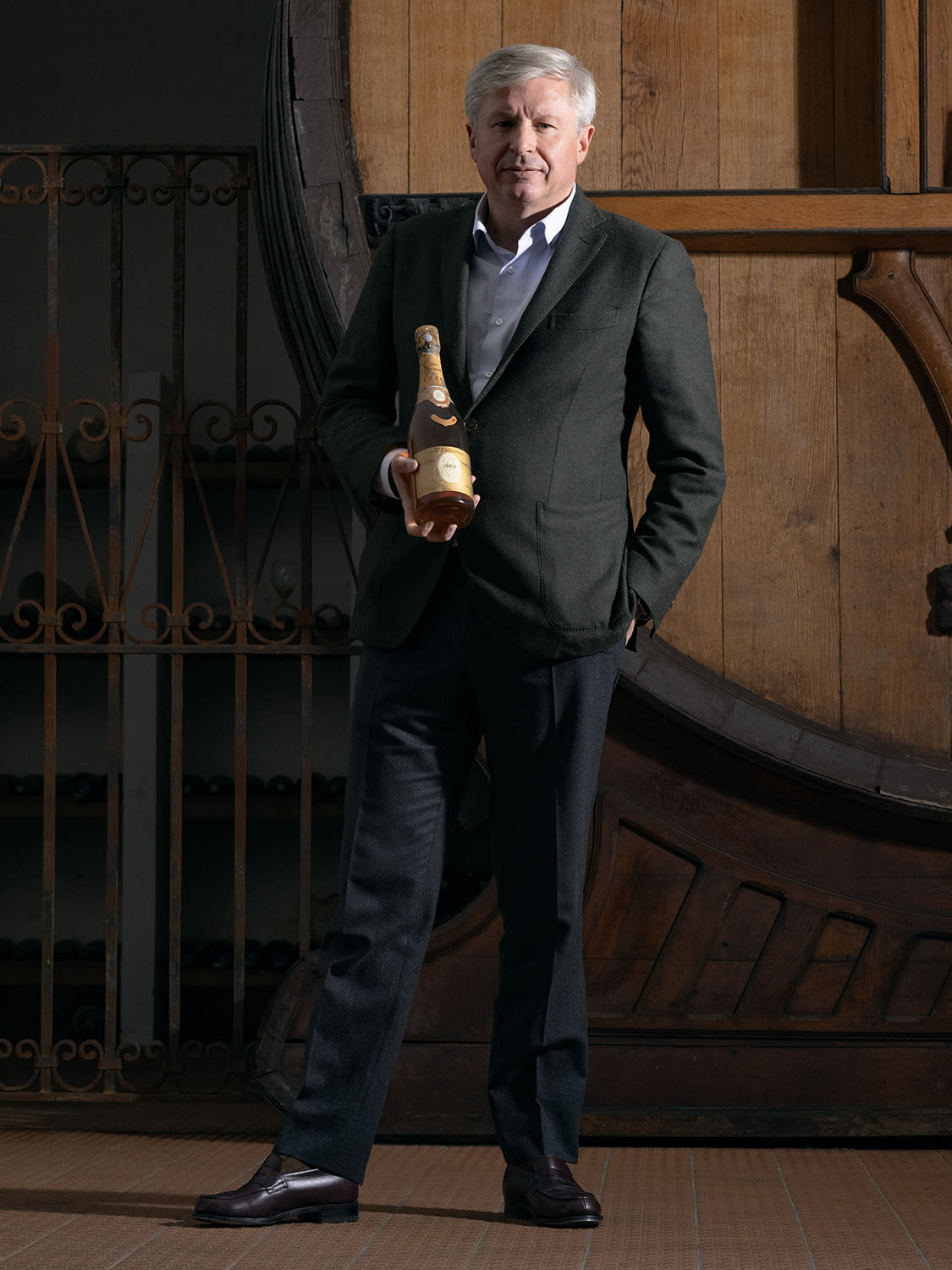 Champagne Telmont is also working towards having 100 per cent of its 25 hectares of vineyards organic-certified by 2025. Currently, 83 per cent of the vineyards have attained organic certification.
SHARING INNOVATIONS
In 2021, luxury goods conglomerate LVMH's wine and spirits division, Moet Hennessy, opened its Robert-Jean de Vogue Research Center, a facility devoted to scientific research on sustainability, in Oiry, Champagne. Named after a visionary who played a vital role in Moet Hennessy's history, the research centre will focus on microbiology; the effects of climate change on plant physiology; process engineering and its role in optimising wine production and recyclability; and sensorial profiling of LVMH's wine products.
Philippe Schaus, chief executive officer of Moet Hennessy, said the facility will "support all Moet Hennessy Houses as they continue to transform their businesses through sustainability". "The Research Center will be a hub for sharing knowledge between the Houses and public sector researchers and will also embrace collaboration with other external structures," he added.
Moet Hennessy's maisons have also been active in the sustainability drive. Two years ago, Moet & Chandon, one of the group's champagne brands, launched Natura Nostra, an agroecology programme that aims to create more than 100km of ecological corridors across Champagne by 2027. According to its press statement, the corridors will "sustain or recreate pathways that connect ecosystems, enabling exchanges that are vital to the natural lifecycles of plant and animal species".
To mark the start of the programme, the maison's employees planted 1,743 trees of different species at their estate's historic Fort Chabrol site — the number is a reference to the founding year of Moet & Chandon.
Moet Hennessy's Ruinart, the oldest champagne house in the region, also took a greener approach towards its packaging — though not as radical as Telmont's zero-packaging. In 2021, it launched a new zero-plastic, 100 per cent recyclable packaging made from natural wood fibres. Nine times lighter than its previous packaging and wrapping around the bottle like a sleeve, the Second Skin, as Ruinart calls it, is the result of two years of research and development. 
Ruinart's new packaging is manufactured at the riverside James Cropper plant in England, where 91 per cent of the water used during the production process is recycled and released as clean water back into the river.
Marie Lipnitzky, Ruinart's international brand manager and project manager of the Second Skin, said the manufacturing process for the new packaging is not patented. "We hope that other [champagne] houses will be motivated to use it as well," she said. "We would be delighted to see this new approach embraced by other wine and spirit brands, and even perfume and cosmetics makers since it would work equally well for that sector."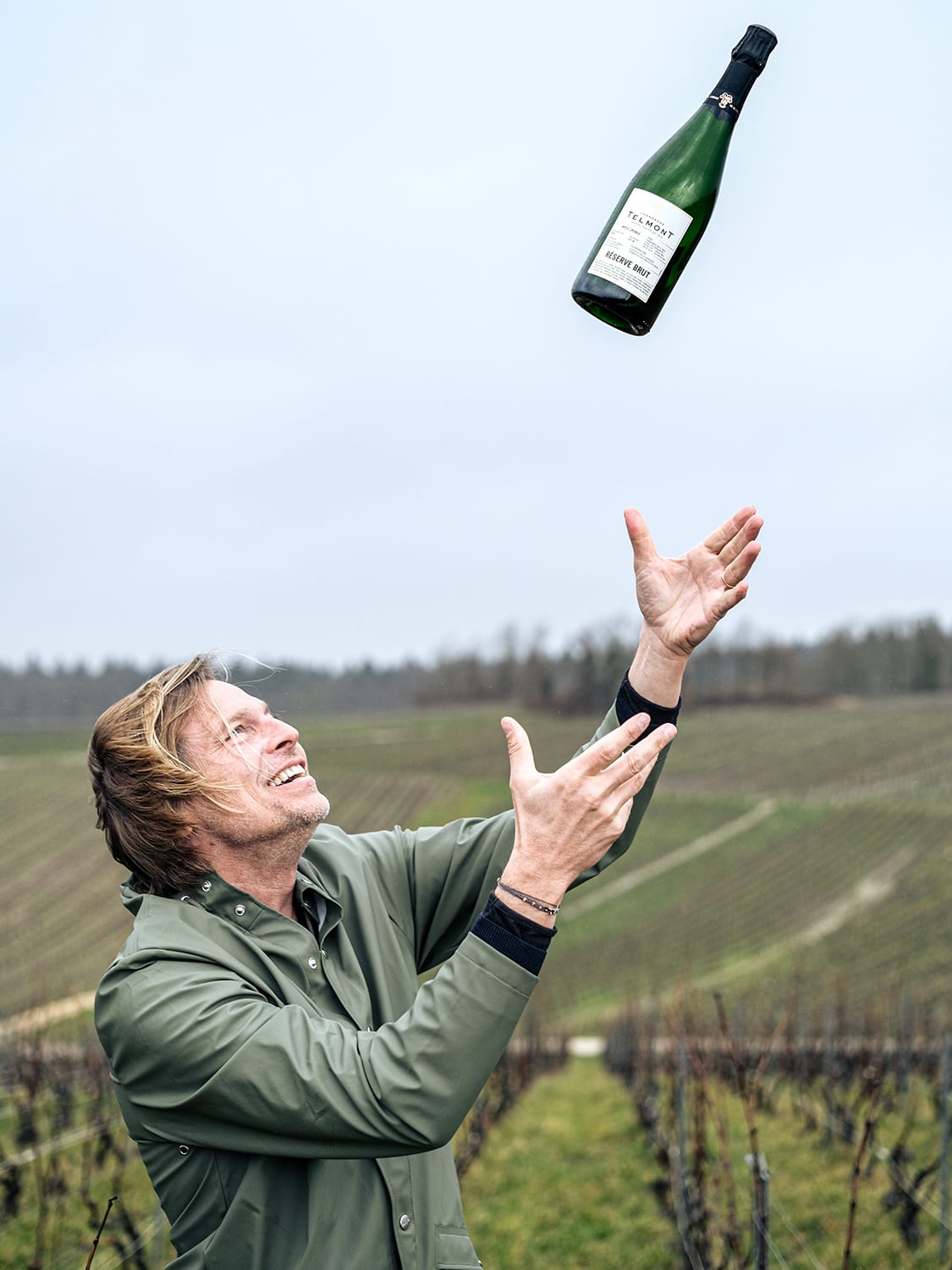 Telmont's Du Plessis has also chosen to not patent a recent sustainable innovation — a lightweight glass bottle weighing in at 800g, 35g lighter than the standard champagne bottle currently available. The vessel has been tested to withstand the pressure created during second fermentation in the bottle.
A reduction of 35g may not seem like much but Du Plessis is quick to stress that less glass means lower carbon dioxide emissions. "Let's not forget that 14 years ago, the classic champagne bottle weighed 900g. This year, we turned it to 80g, so it's a big innovation in Champagne," he said.In another unorthodox move, Du Plessis has decided to bottle their Rose and Blanc de Blancs cuvees in green bottles instead of transparent bottles. The latter has always been favoured by champagne makers as they flaunt the colour of the wine, especially pink Rose. But Du Plessis noted that clear bottles are made of zero per cent recycled glass whereas green ones are made of 87 per cent recycled glass.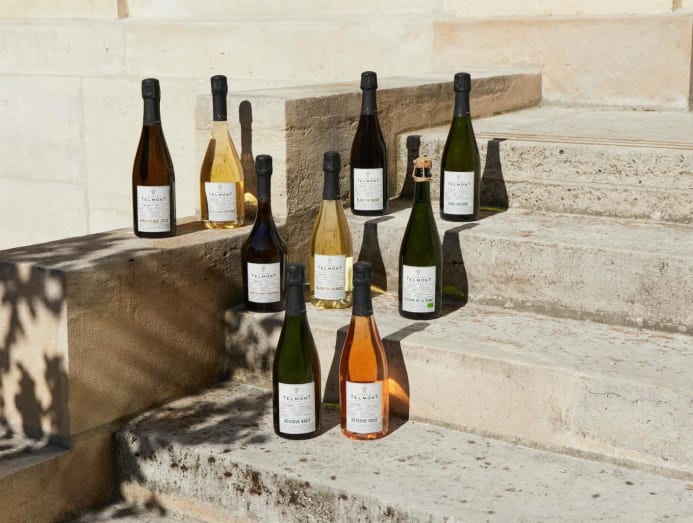 "[Using green bottles] allows me to reduce the carbon footprint of my house by 20 per cent," he said. The 2021 vintages of the Rose and Blanc de Blancs were the first ones to be bottled in green bottles; they are currently ageing in Telmont's cellars and will be released to the market in 2026.
"In France, they call Telmont the troublemakers of Champagne," added Du Plessis. "But I'm happy to be a troublemaker if it's for the sake of the planet."