Sun, sea and Saudi: How countries around the world are courting Muslim tourists
As Muslims are expected to spend an estimated S$244 billion on travel this year – a figure set to increase to S$380 billion by 2023 – countries around the world are ramping up efforts to cater to the needs of halal tourists.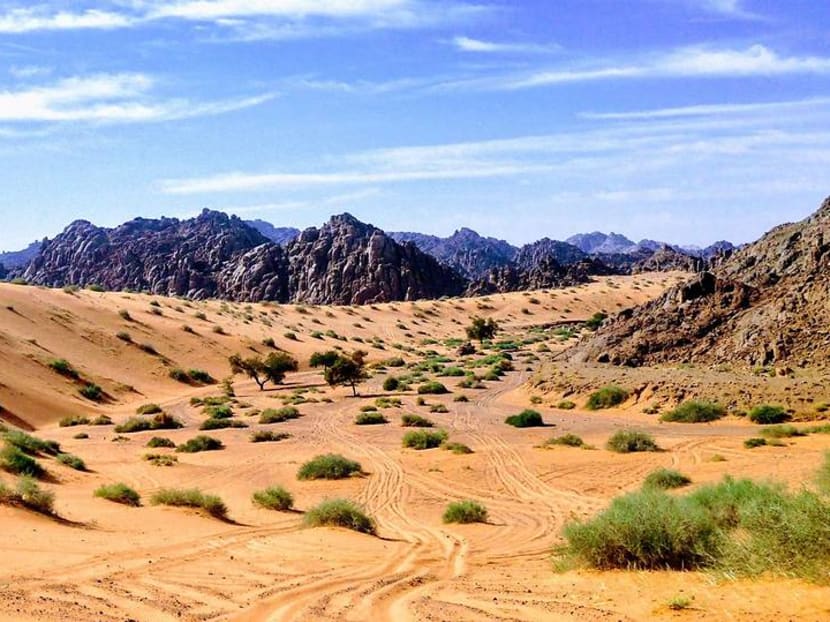 Imagine a pristine, sun-kissed coastline stretching for more than a thousand miles. Think of white sands locked between wild, rocky red mountains and warm crystal waters, and hardly a soul to be seen. It all sounds idyllic.
But then consider this is Saudi Arabia, a country with plans to attract 30 million international leisure visitors a year by 2030. This represents a substantial increase over the 18 million who currently travel there mainly for business or to observe Muslim religious obligations.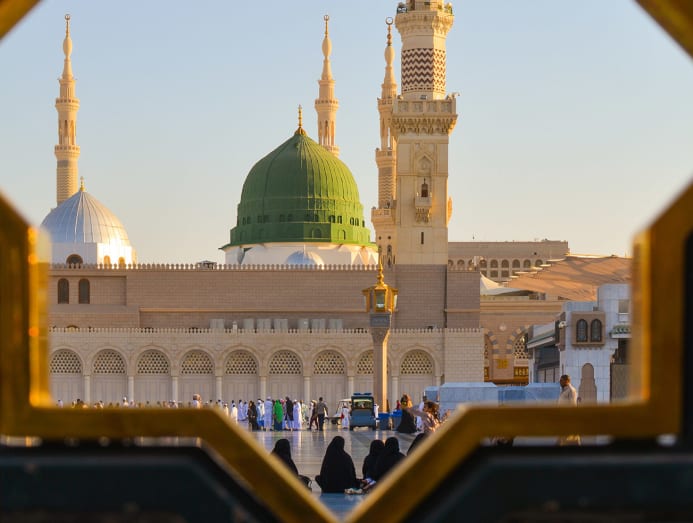 Saudi is not alone, though it is most definitely starting out from a lower rung than most other countries, given the traditionally closed nature of its society and its emphasis on religious tourism. But the tremendous sums of money spent by Muslims on travel each year is tantalising for a nation that is desperate to wean its economy off oil revenues by opening up new segments like travel.
Halal tourism is a catch-all term for Muslim leisure travellers who want the convenience to observe their religion while on holiday. There is no set definition, however. Some operators might offer little more than an alcohol-free restaurant serving halal food. Others will go as far as banning any alcohol from their premises and offering segregated beaches and pools so women and young children can sunbathe in complete privacy.
Facilities like prayer rooms, the qibla, or arrow to indicate the direction of Mecca, in bedrooms are also available at all Muslim-friendly hotels, as are copies of the Quran.
According to the latest State of the Global Islamic Economy report by Thomson Reuters, Muslims will spend an estimated US$177 billion (S$244 billion) on travel around the world this year. Though this figure is currently proportionate to overall travel spending, it is rising. The same study predicts Muslims will be spending an additional US$100 billion on their travels in four years' time.
Fazal Bahardeen, founder of Singapore-based Crescentrating, which assesses travel and tourism services for their Muslim friendliness, believes the Islamic tourism market is "evolving".
"The market for Muslim travellers is seeing growth, which is leading to more facilities and services emerging for them," Bahardeen said. "Hotels in particular are really starting to see the potential of the Muslim traveller and we are witnessing more and more getting into halal tourism."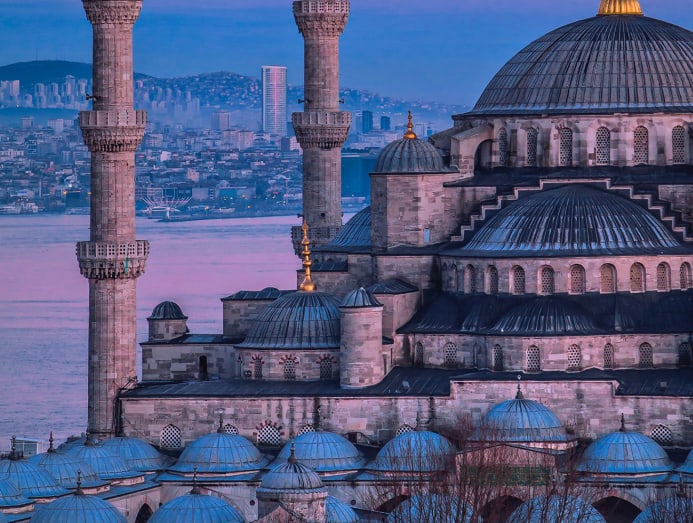 Turkey is arguably the leader in the more conservative form of halal tourism. After Malaysia, Indonesia and the UAE, it is the fourth most popular destination for tourists seeking Islamic comforts.
Its government has added halal tourism to the priorities for its current economic plan and is providing incentives to convert conventional hotels into ones that are halal-friendly. This year, Crescentrating named Turkey the world's third-best halal tourist destination, after Indonesia and Malaysia.
"When it comes to beach resorts, Turkey has a lot of these and they're very well established. They are beginning to understand the potential of halal tourism and have carved out this niche market that you don't find anywhere else," said Bahardeen.
Turkey is an established tourist destination, however, whereas Saudi is starting pretty much from scratch. But it attempting to make its offering attractive to newcomers and visitors who might previously only have visited for umrah or hajj.
Getting a visa for Saudi has long been considered a thankless task, even for Muslims. The current system only allows just two-week visas for business travellers, pilgrims or visitors who have family in the country. These are expensive and often tricky to obtain.
Last year, though, it announced plans to open up visas to more tourists, both Muslim and non-Muslim, including allowing women over the age of 25 without a chaperone. Though this system was confirmed recently, it is still not known when it will go into operation.
It will need to issue plenty of visas to fill all the hotels that are being built, especially those that are part of a 34,000 square kilometre tourism region on the Red Sea coast that will include a lagoon of 50 islands known for their clear waters and desirable reef diving.
The project was announced by Saudi's crown prince, Mohammed bin Salman, and is first phase of some 30,000 rooms will open in 2022.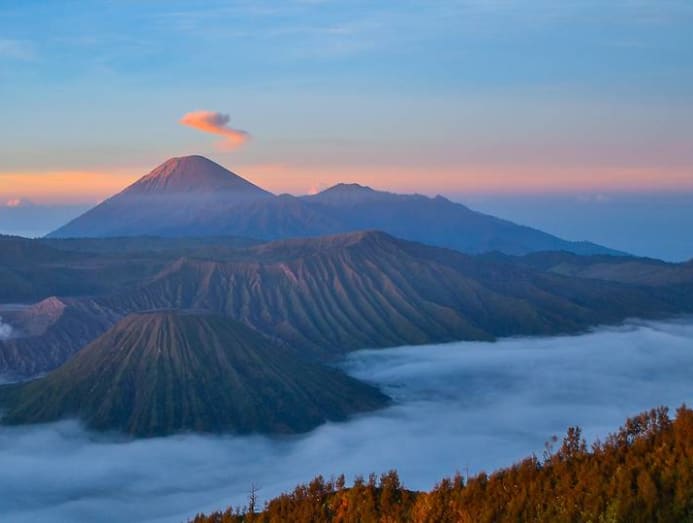 "Tourism has now opened a new frontier of destinations that was never discovered before in Saudi Arabia," said Neethiahnanthan Ari Ragavan, dean of Taylor University's Faculty of Hospitality, Food & Leisure Management.
"This brilliant move opens a new door to the world of travel and tourism as Saudi gets to expand its rich historical and cultural destination to the world."
Other countries are also fighting to gain ground as the halal market expands. The segment's heavyweights, Malaysia and Indonesia, rely on mass tourism, and are leaders in terms of halal arrivals. Their Islamic heritage means most of their hotels are Muslim-friendly, though the countries place less emphasis on their Islamic credentials than Turkey's new generation of halal resorts.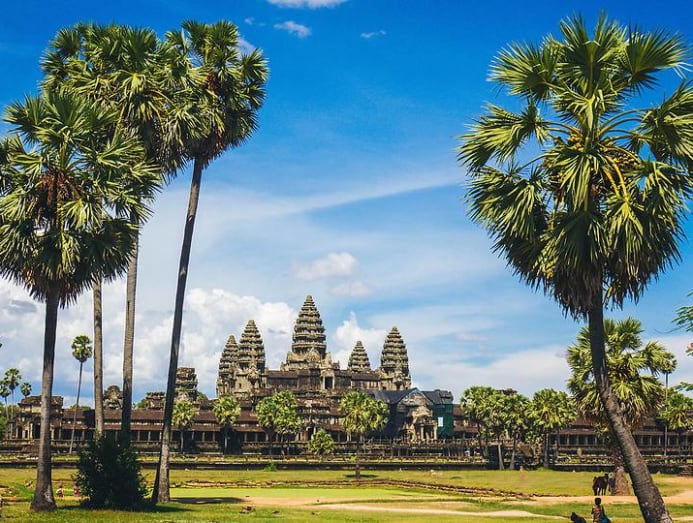 More surprisingly, nearby Cambodia recently began targeting Muslim visitors from the Middle East in particular, in a bid to lower its reliance on Chinese visitors. A predominantly Buddhist country, it has set out to promote its longstanding Muslim culture and even boasts a minister for Muslims, who has been encouraging more establishments to become halal.
One to watch out for is up-and-coming South Africa, which though its own Muslim tradition can provide everything needed to attract Muslim luxury tourists, according to Sadiq Dindar, marketing manager at South African Tourism.
"Being the Rainbow Nation, we are really open to many cultures, so we find we are well positioned to attract the Muslim traveller," he said. "When they come here, they feel that they are part of the locals, because the locals are very strong on their culture."
As these countries set out to court more Muslim visitors, they would be advised to keep an eye on the sub-segments that are evolving, Bahardeen believes. These include halal cruises and destinations with unique offerings, like women-only diving trips. He says that by doing so, Saudi in particular will do well in rebranding itself as a holiday destination.
"If they position that right, they will be successful. Halal travel doesn't need to be very different to conventional travel, it just needs to give Muslims what they need. It will take time to establish Saudi as a beach destination. But it can tap into the emotional link it has always had with Muslim travellers."