Looking to start investing in wine? These experts tell you how
Fine wine can be a lucrative investment class for any investor looking to diversify their investment, if you know how.
Selene Cheng started her wine investment portfolio with a few odd cases of Bordeaux from the 2008 vintage: Lafite, Pichon Comtesse de Lalande and Chateau Lynch Bages.
"For most investors, you start with something safe or something you read about. I started with a Bordeaux, but over time, I learnt to diversity a lot more," she shared.
Over the next decade, she grew her collection to 4,000 bottles, which ranges from the mainstay top tier Bordeaux, grand cru and premier cru Burgundy, vintage Champagne, California's Napa Valley prized cabernet sauvignons, and select Spanish wines, to name a few. A self-taught collector, Cheng honed her skills through research and networked to source better wines. She is among the savvy Asian wine investors attracting the attention of international wine circuits, including James Miles, founder of the London International Vintner Exchange (better known as Liv-Ex), a stock exchange for fine wines.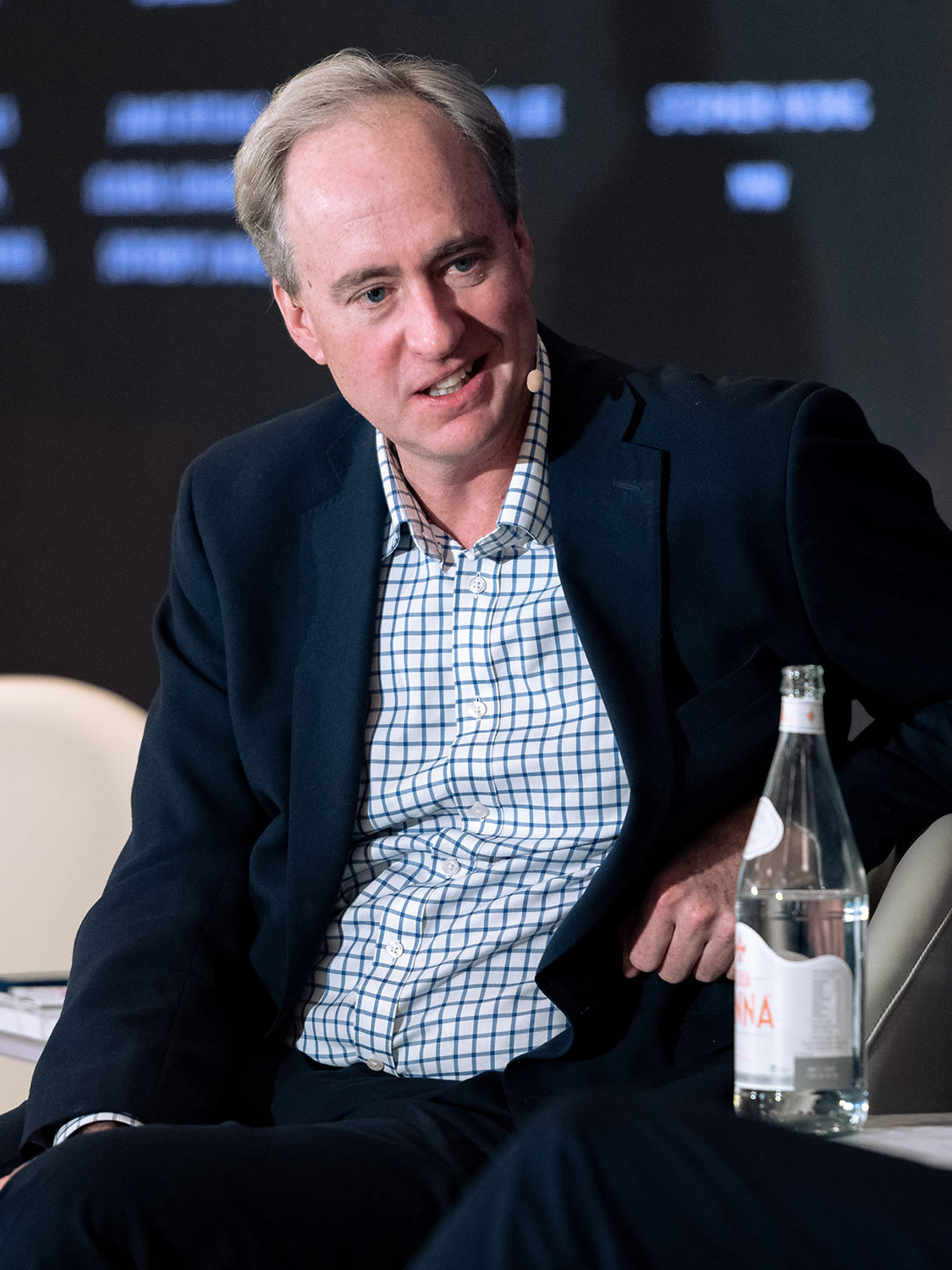 "The Asian collector is generally younger than the ones in Europe or in the US," he said, as is Cheng, who started investing in her 30s. In addition, they are tech-savvy ‒ wanting to buy and sell wines on their phones ‒ and increasingly adventurous in their portfolio investment.
Is wine investment for you?
Fine wine is a lucrative alternative investment class for any investor ‒ the wine cognoscenti or not. It's an asset that gains value as it ages, and according to Knight Frank Wealth Report 2023 report, the category has grown 149 per cent over the last decade. Liv-ex 100 (Liv-ex's key index), which tracks the movement of the top 100 most traded wines, has recorded 21.3 per cent annual growth over the last five years, although the index is experiencing a slump this year.
Before jumping in, though, Cheng offered a word of advice: "Wine investment is not for short-term gains." Unlike the stock market, she said, you cannot buy today and sell in a couple of days, so be prepared to hold on to them for a number of years to see returns. Wine appreciates in value as it ages, and that's a five-year to 10-year outlook.
How do you start? Your local wine distributor can help. Alice Wee of Wine Clique offers ex-cellar prices for investment-grade wines (wines with sufficient demand in the secondary market) like new releases of Bordeaux and Burgundy. She also offers the option to store the wines in Singapore or overseas, and when it's time to sell, Wine Clique can also act as a broker to resell the wines. The advantage of dealing with a local merchant, she said, is trust and relationship.
"If you're buying en primeur (wine futures), ensure that you are getting (wines) from reputable merchants with good track records, as buyers have to prepay for their stocks while delivery takes place around 12 months to 18 months later," she advised. The DIY approach requires extensive homework and excel-prowess but the rewards of owning your portfolio and expanding your wine knowledge make it worth the journey.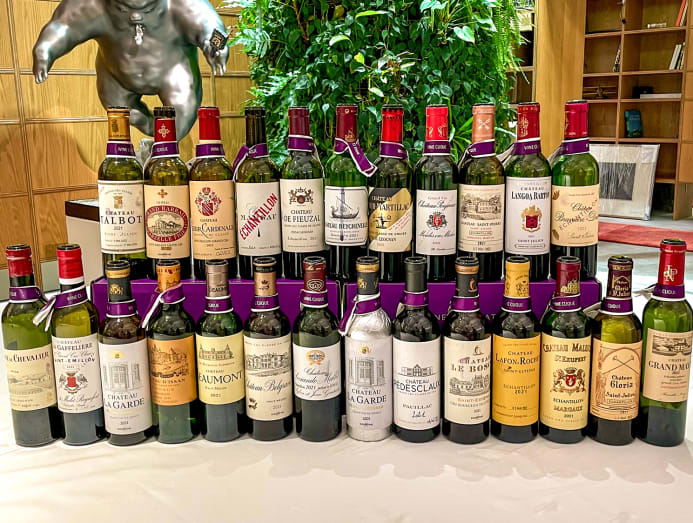 For the time-poor, Miles has noted a proliferation of investment platforms appearing in the market. For instance, Vinovest is a new platform launched by Anthony Zhang in 2019 where investors can start a portfolio online. The slick wine investment app is making a play for a younger, tech-savvy demographic. The business may be based out of California, but Singapore, Zhang said, is where a third of his investors come from.
Additionally, traditional outfits like Berry Bros as well as Rudd and Cru World Wine also offer customised platforms on their website to construct a portfolio of wines and tailor it to your risk appetite.
The good, the bad, the ugly
Like any alternate investment, putting your money in wine is not without its perils.
Jeremy Howard of Cru World Wine cautioned: "The biggest danger is Ponzi-schemes. There have been numerous examples in history of 'investment' companies taking clients' money and then not purchasing all the wines. It is very important to ensure that you know where your wine is."
His advice: "Because it is an unregulated market, alas, we will likely see more Ponzi schemes uncovered in the coming years. The best advice is probably to avoid 'investment funds' altogether, especially if they are not regulated by the MAS (Monetary Authority of Singapore)."
Wine Clique's Wee stressed the importance of provenance. Fine wine is often delivered in a wooden box called an Original Wooden Case (OWC). Like any collectables, keeping the wine in its original packaging is essential. "It's one form of indication (to ascertain good provenance) that the wines are more likely to have procured direct from the producer," she said. "Also, there's a bigger resell market for OWC than loose bottles."
Nicolas Monroy of Cult Wine Investment insisted on proper storage in bonded warehouses. These warehouses are temperature-controlled and hold goods until customs duties are paid. As wines are perishable, he said, temperature and light changes, are integral for wine preservation. Parking your wines will ensure resale prices won't be affected but allow for smooth movement between trading markets.
In addition to diversifying your portfolio, Cheng's second advice is not to be guided by emotion when buying investment-grade wines. "I'm very clear," she said over a phone conversation. "In my portfolio, I compartmentalise what I am buying to drink, what is for investment, and what is for the next generation say, my child's birth year."
Above all, all the experts underscored the importance of due diligence and extensive homework, which includes research as well as fun activities like attending tastings. 
What to invest in?
"Until quite recently, say till 2012, 95 per cent plus of everything that we traded was Bordeaux," said Miles. "While Bordeaux is still big and important… Bordeaux has been pretty flat for quite a number of time. And all the growth is really coming from other areas."
The other areas Miles refers to are also on Zhang, Monroy, and Cheng's radar, including vintage Champagne, which has performed exceptionally well in recent years, as has Burgundy. Also, super Tuscans, including Sassicaia, Ornellaia and Masseto, are a particular draw. A good place to start could also be Singapore's top five traded wines as reported on the Liv-ex Asia market report 2023: Domaine de Romanee Conti, Chateau Mouton Rothschild, Chateau Figeac, Dom Perignon and Sassicaia.
That said, in Cheng's experience, "sometimes the most talked about or traded wines may not be the ones that give the best returns".