How luxury hotels around the world are stepping up during this pandemic
From offering rooms and food hampers to frontline workers to staff packing masks, luxury hotels around the world are making a positive difference on their home ground despite being shut down.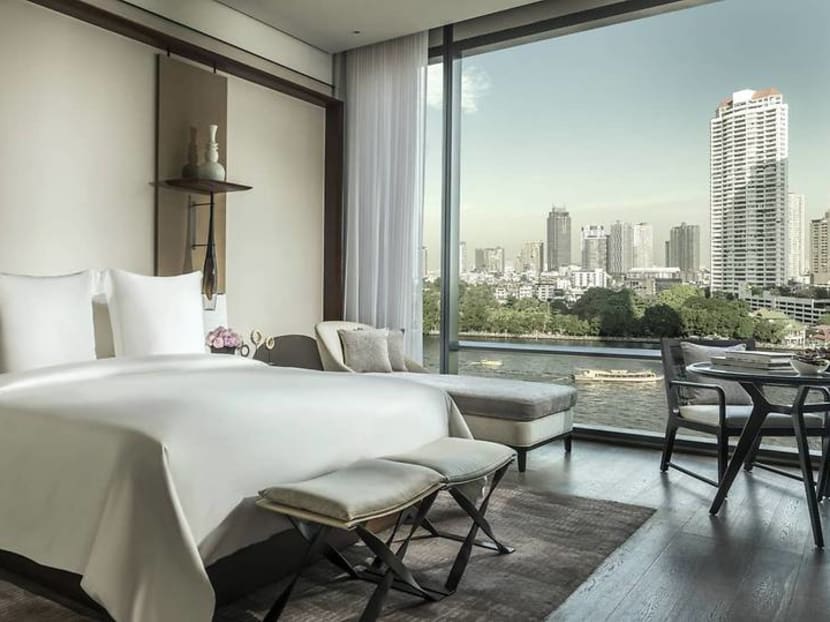 Not so long ago, shuttered hotels and empty tourist sites seemed like scenes from post-apocalyptic movies. That is, until COVID-19 appeared and became the single worst enemy that the travel industry had never imagined.
According to market and consumer data company Statista, the hotel occupancy rate in the Asia-Pacific region was only 41.2 per cent, a 25.4 per cent drop compared to the previous year. Italy itself has seen a 96 per cent drop in hotel occupancy, the largest of any country globally.
But excess room inventory doesn't have to translate to idleness, and hotels have been finding meaningful ways to deploy their staff and resources to help in the fight against the coronavirus, even if this doesn't immediately lead to a bigger bottom line.
PROVIDING ROOMS FOR TREATMENT AND SAFE REST, AS WELL AS FUNDS TO HELP THE NEEDY
Hotels all over the world, including Singapore, are offering their empty rooms as isolation centres, and in some cases, hospital wards, as healthcare systems in nations are stretched to their limit. While governments are mostly the ones paying rental, some of the larger hospitality players have initiated their own programmes to fill in the gap.
Hilton is partnering American Express to offer up to one million hotel room nights for medical professionals across their stable of Hilton brands in the US until May 31, with either company picking up the tab or individual hotel owners footing the bill.
Marriott has done the same, initiating the Rooms for Responders programme with credit card partners, American Express and JPMorgan Chase to provide US$10 million worth of free rooms across the US. It also launched the Community Caregiver Program with their hotel owners and franchisee partners in the US, Canada, Caribbean and Latin America to provide heavily discounted rates for healthcare professionals who want to book rooms close to the hospitals where they're working.
Individuals like Ty Warner, the founder and chairman of Ty Warner Hotels and Resorts, which owns Four Seasons New York, have also stepped up. He volunteered the Billionaire's Row hotel's rooms – which typically average around US$1,000 (S$1,400) a night – to medical personnel free of charge so that they can cut down on commute times.
As of Apr 16, the US is still the worst-hit country globally, with more than 600,000 cases and over 25,000 deaths.
In the UK – the fifth worst-hit nation with 93,000-plus cases and over 12,000 deaths – nearly 200 hotels have responded so far to hospitality trade body UKHospitality's call for support, and made over 20,000 beds available for the country's National Health Service (NHS) staff to rest and recuperate.
The Montcalm Group's Hyde Park International property, aparthotel brand Native's Manchester and London serviced apartments and the Millennium and Copthorne Hotels at Chelsea Football Club are all providing rooms.
In Spain, hotels across the country are shut, but accommodation such as Melia Sarria in Barcelona and the Ayre Gran Hotel Colon and the Marriott Auditorium Hotel & Conference Center in Madrid have been converted into medical care and quarantine centres to free up hospitals swamped with COVID-19 cases.
The country has recorded in excess of 172,000 cases and 18,000 deaths, making it the second-worst hit nation on Earth.
In Indonesia, French hospitality group Accor is working with the country's Ministry of Tourism and Creative Economy to use part of its properties in Jakarta to house 1,100 medical staff.
Its Onefinestay home sharing brand has over 40 homes opening its doors to NHS workers free of charge with the full range of services such as professional housekeeping, 24-hour support and meet-and-greet, with increased deep cleaning and social distancing measures.
Meanwhile in India, the ITC Hotels group have set up a coronavirus fund to support district health and rural healthcare systems, while providing rooms for quarantine and isolation and 1,000 meals daily.
There is a glimmer of hope for the homeless and at-risk groups too. Western Australia's state government is trialling its Hotels with Heart project, where they will put up 20 homeless in the five-star Pan Pacific Hotel in Perth for one month. If successful, the concept could be expanded to include domestic violence victims and the mentally ill, who face self-isolation challenges during this pandemic.
FEEDING COMMUNITIES
With fewer or no guests on their premises, hotels all over are not letting surplus products go to waste. Luxury chains from Marriott to Shangri-la and Mandarin Oriental have been providing packed meals and providing supplies such as cleaning products, masks and sanitisers to medical and other frontline workers.
The Riviera Marriott Hotel La Porte de Monaco and AC Hotel Nice, for example, donated all of their unused produce and food products to a local children's charity, which provides housing and other services for at-risk children, while Hotel Molitor Paris-MGallery is sending hot meals from its kitchen to the surgical resuscitation teams in the capital's Saint-Antoine Hospital.
In Bali, Indonesia, Tanah Gajah is giving out tilapia from its ponds and planting more fast-growing herbs and vegetables such as shallots, onions, garlic, chili, turnips and morning glory to supplement the food needs of their staff who live in the surrounding villages.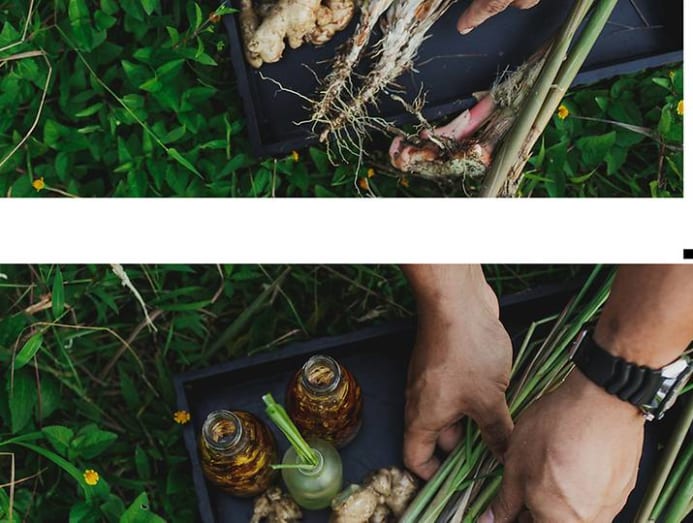 Meanwhile, Switzerland's Schweizerhof Zermatt donated food hampers to doctor's clinics and pharmacies in Zermatt.

The Calcot Hotel & Spa, part of the Calcot collection group of luxury hotels in the UK, has launched a community food project to prepare and deliver healthy two-course meals to vulnerable people in the local area with ingredients from local suppliers. It is currently producing about 164 meals a day and aims to increase capacity to 600 meals daily.
In Rhode Island, the US, the Ocean House Management Collection, which includes Relais & Chateaux-collection Ocean House, Weekapaug Inn and Watch Hill Inn, is using its Off The Menu food truck, usually reserved for private culinary and dining experiences, to distribute free lunches to local children aged 16 years and below. Due to school closures, these beneficiaries are not able to get food and nutrition from their school lunch programmes.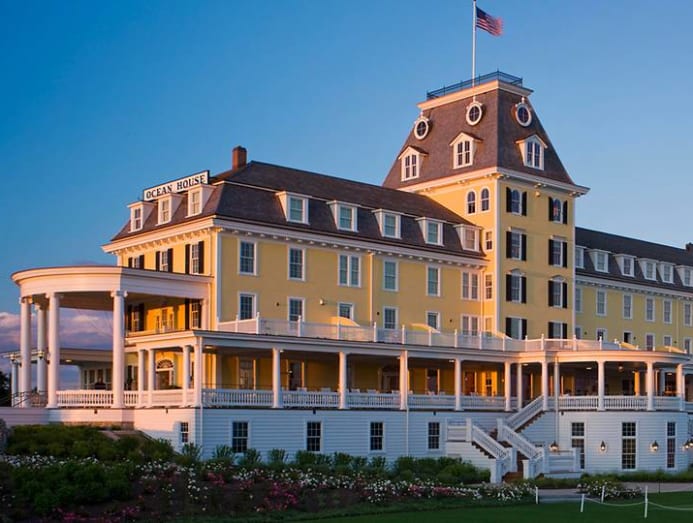 REDEPLOYING STAFF TO OTHER SERVICES
When cities in China such as Wuhan, Shanghai and Suzhou were in lockdown, staff from Marriott hotels in those cities distributed masks and hand sanitisers to the neighbouring areas.
Associates from the Marriott Hotels Suzhou Sub-Business Council volunteered to pack masks at a local factory when there was insufficient staff on the production line.
W Suzhou deployed over 130 staff to assist in checking temperatures, monitoring human movement, issuing quarantine certificates and the communication of information.
Tarik Temucin, General Manager of The Portman Ritz-Carlton Shanghai, led a team to visit the hotel's surrounding residences, business buildings and local government offices, giving masks, gloves, warm ginger tea and snacks to frontline workers such as community volunteers, local police officers and security guards.