Top mixologists from London and Singapore tell us their secrets to making that perfect martini
Always serve it in a frozen glass.
The martini has had various adaptions but the timeless recipe of gin, vermouth and bitters, with a garnish of lemon slice, endures; vodka and an olive garnish are considered equally classic. However, these choices have become a matter of personal taste, as is the option to have your martini wet (more vermouth) or dry (less of it). Vermouth is a fortified wine infused with botanicals like those found in gin and smoothens out the drink.
THE LONDON WAY
Our quest for the perfect martini took us to London's Connaught Bar, voted number one on the World's Best List two years in a row – 2022 and 2021. Industry legend Agostino (Ago) Perrone is the director of mixology and the man behind the acclaimed martini as well as the success of the bar. "The Connaught is famous for its martini because the martini is our symbol of hospitality," Perrone declared.
A native of Lake Como, Italy, Perrone made his debut on the London bar scene in 2003 and has headed Connaught Bar since 2008. He has won best bartender and mixologist many times over and travelled the world for speaking engagements. At Connaught, he co-leads an all-Italian team along with head bartender, Giorgio Bargiani and Maura Milia, the bar manager. Together, the team lives up to the core values of impeccable hospitality, humility and personability throughout the evening.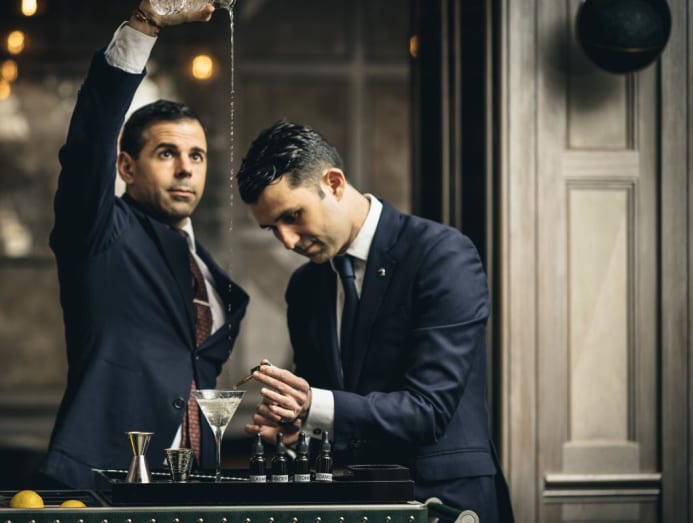 As for the Connaught martini, it is designed as a bespoke trolley experience. There is a choice of five bitters dotted on a perfumier's card ranging from coriander to lavender and a spirit choice of gin or vodka.
The drink is made to a 5:1 ratio of gin to vermouth (75ml gin and 15ml vermouth), and it is poured from about 1m-high into the glass while the bartender spritzed the stream with a freshly peeled lemon slice.
Connaught's preferred gin is Tanqueray no.10, or Ketel One for vodka, and as for vermouth, Perrone shared: "It is a blend of three different styles of vermouth to obtain a fuller bouquet of flavours that match all styles of gin and vodka. In equal parts, we blend an extra dry, dry and a spicy sweeter Bianco." Served in a frozen glass and garnished with a slice of Amalfi lemon (flown in from Italy twice a week), the texture is satiny, and the experience, memorable.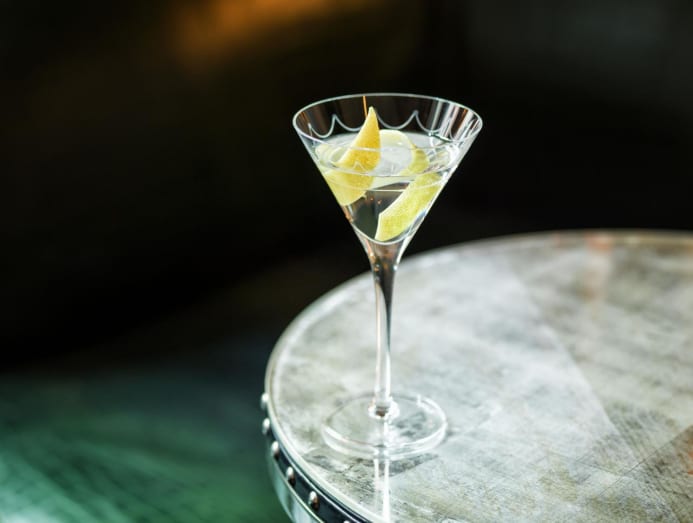 "When we opened the bar, we didn't know the martini would be our signature. The trolley came in the early months. We wanted to do the service in a different way," he said, adding that they sell more than 19,000 martinis a year (that's about 52 a day, 364 a week).
Of the performative extra high pour, Perrone said that the technique oxygenates and expands the flavour, adding freshness and a mellow texture. The mid-air lemon spritz ensures only the light oil from the lemon reaches the pour, not the heavy oils, which can overpower the drink. "Also, it looks very cool," he added.
The innovation continues with other martini variations, like the Number 11, a vodka and gin-based martini served in a Jackson Pollock-inspired painted glass. Most of all, Perrone revels in the connection and engagement he and his team make with the guest and probably, more than the gin or vodka, this is what elevates the martini from a humble three-ingredient drink.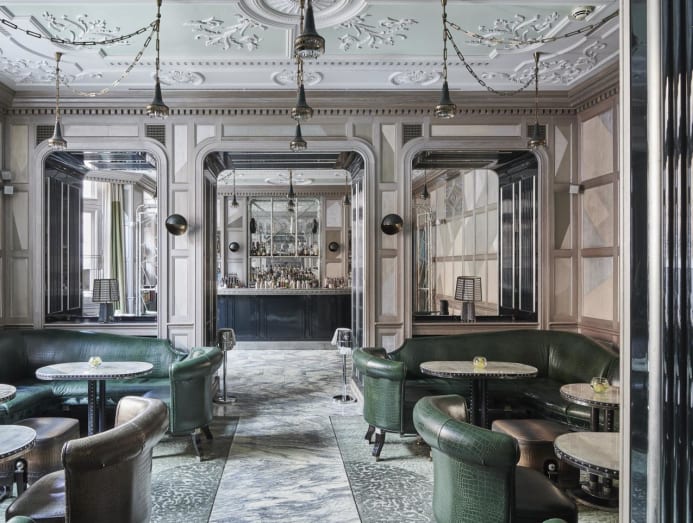 WHERE TO FIND SOME OF THE MOST SPECTACULAR MARTINIS IN SINGAPORE
"It is important to choose the right ingredients: Good quality gin and vermouth, and to know which gin is the most suitable for the perfect martini," said Rusty Cerven, head bartender of Manhattan bar and an alum of London's Connaught Bar. "It is one of the simplest drinks, and yet it is so easy to make it wrong." He added: "But good quality does not always mean most expensive but let's avoid the lowest line like Gordon's – those are just flavoured spirits."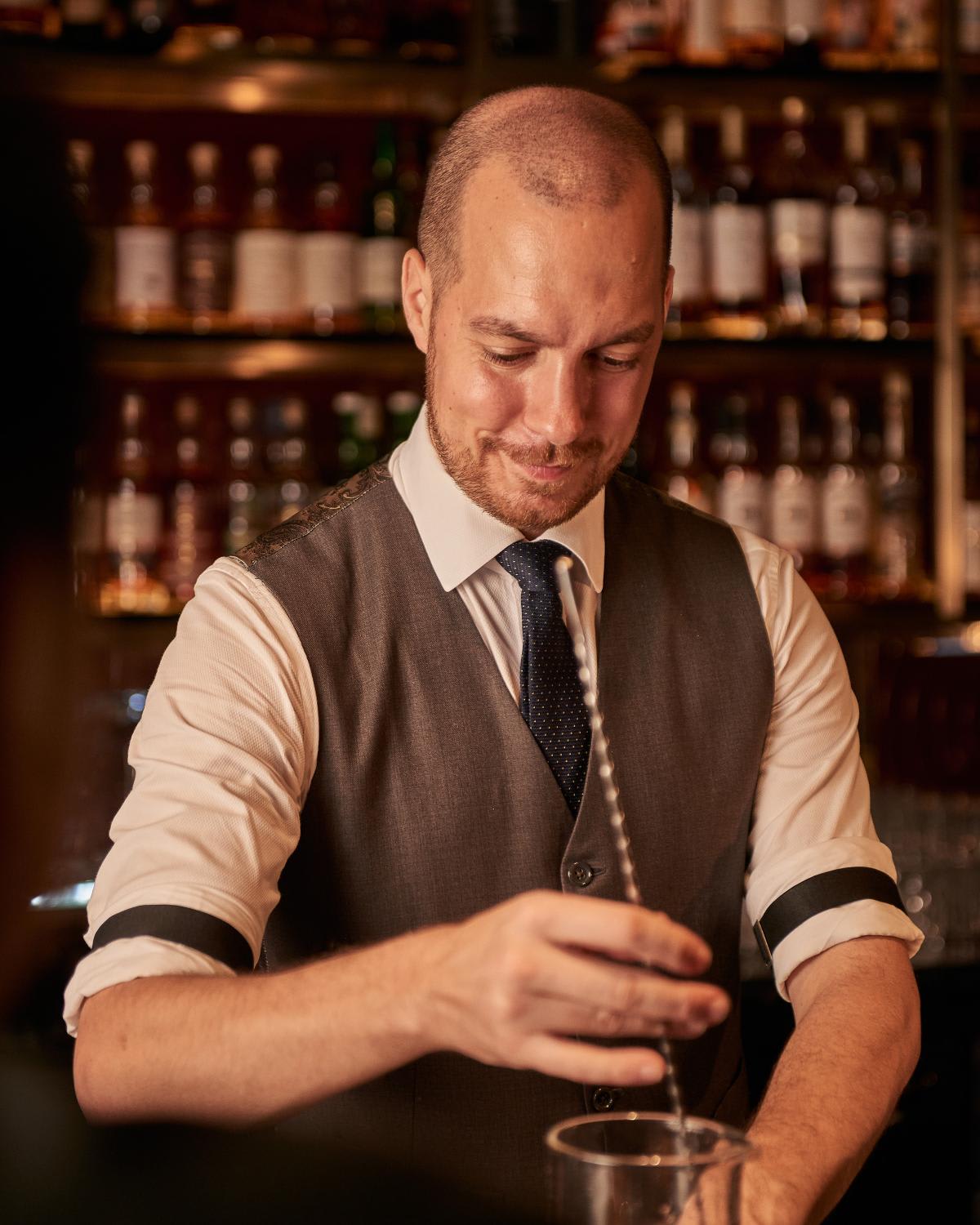 His preferred ratio is five parts gin to one part vermouth and two dashes of orange bitters. He explained his choice: "Bitters have two purposes in cocktails. First, to bring a hint of additional flavours and botanical notes and second, to bind the spirit and vermouth." The often-overlooked fourth ingredient is ice. Cerven prefers larger chunks over hollow ice chips to achieve the right dilution.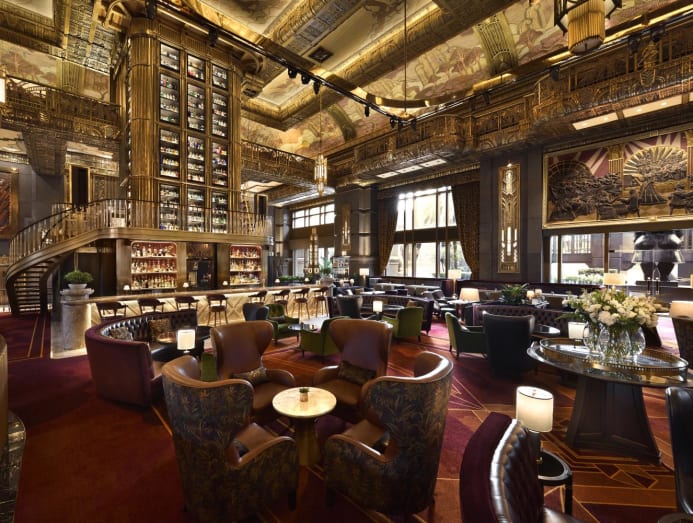 At Atlas, home to 1,400 gins (including a series of vintage gins dating back to 1910), the martini is a signature drink. Head bartender, Lidiyanah (Yana) K, says the bar makes more than 10,000 martinis in a year.
"A martini should always be served ice cold," she added. She feels the temperature of the mixing glass as she stirs it for about 30 seconds. Her top tip: Frozen martini glasses.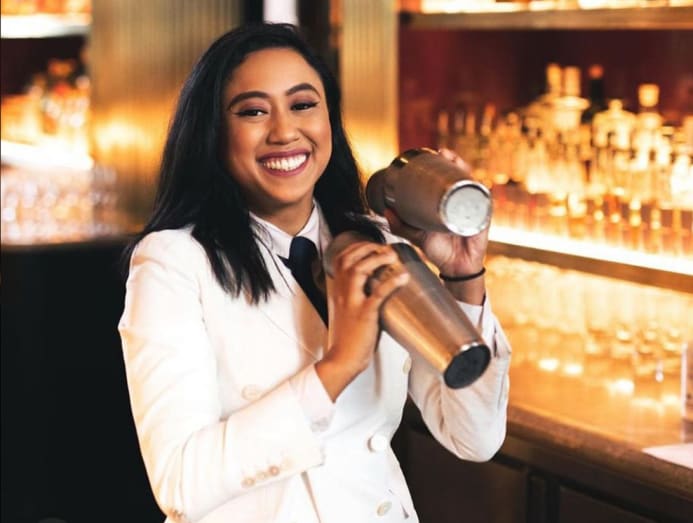 Yana keeps more than 70 frozen martini glasses in her fridge at any time. It ensures the drink stays ice cold for longer.
Her preferred ratio is four parts gin to one part vermouth. "I like to use a high ABV (Alcohol by Volume) gin, with over 45 per cent alcohol for my martini, so you can feel the gin as you sip," she said. Yana makes a mean martini and walks us through her process: A dash of orange bitter, gin and vermouth are stirred with ice and 'high-poured' into a frozen glass – a ridged crystal coupé from Waterford.
"The martini is a sensory experience," she added. The first fragrant citrus notes are meant to open up the palate as the chilled sips slake your thirst. Living up to true mixologist spirit, Yana and her team score their experiments with different gins and work on optimal ratios. She shows me her list built over several quiet afternoons, and it is long. Her current top scorer is a small batch produced gin, Wa bi Gin, from Kagoshima, Japan, and Botanist Islay dry gin.
Elsewhere, Live Twice on Bukit Pasoh Road makes a spectacular variation: A vesper martini that combines gin and vodka with quinquina. Principal bartender Yinying Leow bucks all trends as she goes for the shaken, not stirred method and strains the drink through a coarse sieve. The cloudy pour with ice crystals sips like a slushie at first and, within seconds, clears up to a smooth and elegant drink.