How to not look like a clueless tourist in Madrid, Spain
Sometimes, doing the unconventional is the best way to discover a destination.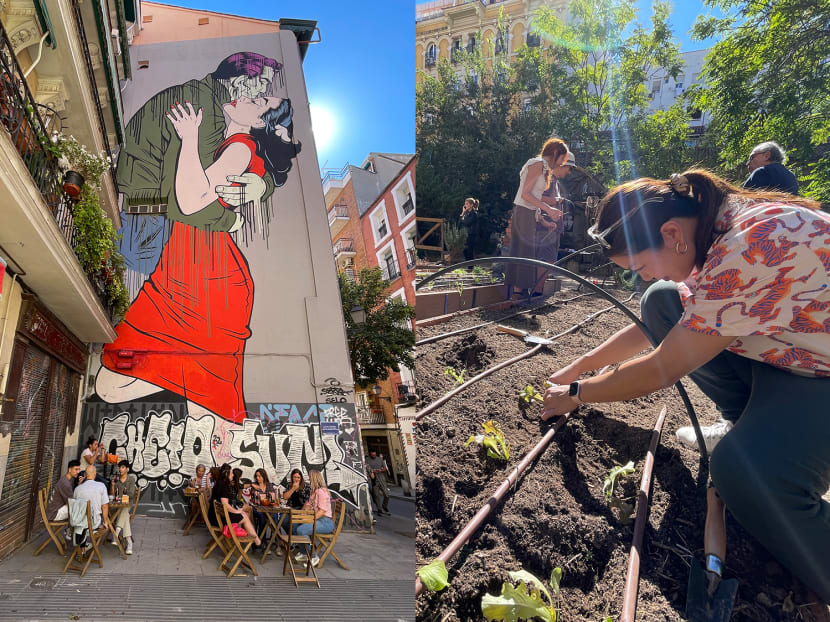 The moment we could travel, I decided on one thing: To grab spontaneous moments even if it means veering off pre-made plans. Because #yolo and I may never pass the same way again.
Which was how, on a recent trip to the Spanish capital of Madrid, I ended up squatting alongside Madrilenos — as the inhabitants of the city are called — planting lettuce seeds at "Esta es Una Plaza" ("this is a square" in Spanish).  The abandoned plot of land was transformed into a community space in 2008 and was one of the stops on a street art tour led by Cool Tours Spain guide Gerardo in the district of Lavapies. Earlier on, we had ambled around the multi-cultural neighbourhood — it has been reported that as many as 57 nationalities reside here — looking at the graffiti art that ranged from bold colourful works emblazoned across shop facades to cheeky mosaic pieces discreetly painted on the sides of buildings. Each piece was a statement on the social and economic ramifications of progress, and a reminder of the camaraderie between the businesses and inhabitants in the area.
In the community garden, there were young families with children colouring, reading and running about, and youths chatting at an amphitheatre. Among the jovial green fingered lot that invited me to join them was a friendly redhead whom I had seen earlier at a bakery around the corner. She was eager to converse with me and find out more about where I was from. Finding the correct words was difficult, but feeling her sincerity was not and we had many good laughs together. Gerardo remarked: "It is difficult to find these community spaces in the middle of the city, but they are such good ways to bring people together and support one another."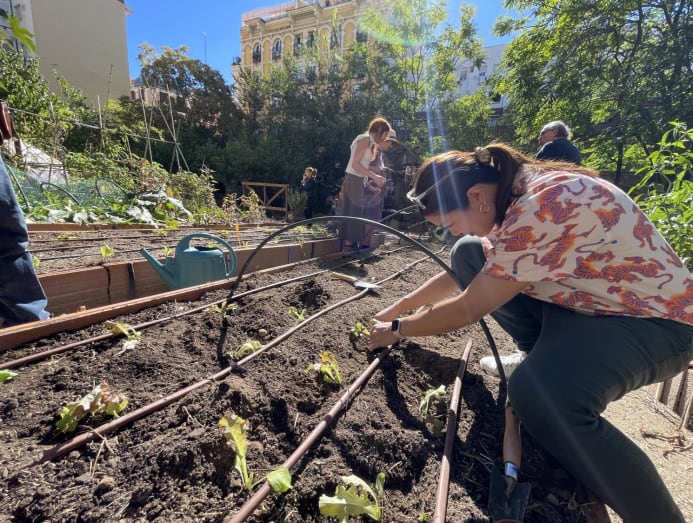 Another interesting tour was an architecture themed one with Architours Madrid. My guide Emilio was an architect with a keen interest in urban planning and had a remarkably vivid way of using maps and nuggets of current affairs to contextualise the architectural styles that expressed the city's search for identity throughout history.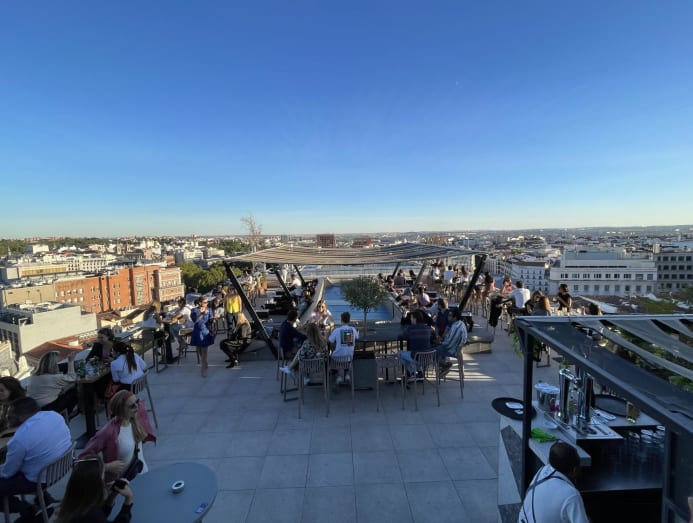 Our tour allowed us to skip a snaking queue on a Saturday evening to access the rooftop terrace of Circulo de Bellas Artes, one of Europe's most renowned private cultural institutions. At the top were spectacular 270-degree views of the sprawling Spanish capital, glowing with splendour under the cloudless blue sky. Emilio shared his mixed feelings about heritage buildings being gutted to become shopping malls, leaving only the original facades intact, while I mused about the demolition of our own to make way for private apartments. I was jet lagged too, having landed that morning and being out and about ever since,  but I relished the insightful and thought-provoking conversation, which is rarely found in the conventional tours.
TAKING THE ROUTE LESS TRAVELLED
Tourists would usually opt to stay in areas like Centro and around Sol-Gran Via, but it is worth setting up base outside the bustle. I spent three nights in Urso Hotel & Spa, which is a restored early 20th century palace under the Small Luxury Hotels of the World umbrella. It is located at the fringe of downtown Madrid, yet is only a 10-minute walk from interesting independent boutiques in Las Salesas, and a short cab ride from the city's famous art galleries, museums and the new Galeria Canalejas luxury mall. The hotel's complimentary hydrotherapy facilities were particularly godsent after a 19-hour flight.
My room had black and white photographs of the neighbourhood's storied past and overlooked the beautiful grounds of a former aristocratic residence. The eggs Benedict and financiers at breakfast knocked every other version I've eaten out of contention, while a lunch of Iberian ham and boletus (porcini mushrooms) croquettes plus ravioli stuffed with green asparagus and Spanish Manchego cheese, all recommended by the staff, was immensely satisfying. The hotel recently opened Casa Felisa restaurant, where traditional recipes are given a modern touch, such as the warm pickled skate fish with lentil vinaigrette that riffs on the traditional raya en salsa (ray in salsa). The motherland's beers and wines take centre stage on the menu as well as ingredients from the Barcelo Market just across the street, where I bought some acorn-fed jamon Iberico and tinned sardines in olive oil with help from Google Translate to communicate with the vendors.
Urso's vicinity is full of interesting experiences and dining spots. Book a flamenco show at the Centro Cultural Flamenco Madrid where the theatre-style setup is perfect for a deeper appreciation of the soul-stirring rhythms and songs without the distraction of food and drinks.
Capas Sesena, an atelier in Sol that specialises in handmade capes since 1901, is an example of how a traditional craft can stay relevant even in contemporary times. In the stylish boutique, classic mono-coloured capes were hung alongside sleeker modern cuts, some of which were in colourful prints. I watched 64-year-old seamstress Carmen skilfully cutting out a perfect cape pattern without a single jagged edge while 29-year-old Daniel shared about their plans to reach a younger audience via social media and their website. The respectful rapport between the two generations and their passion for the brand was touching.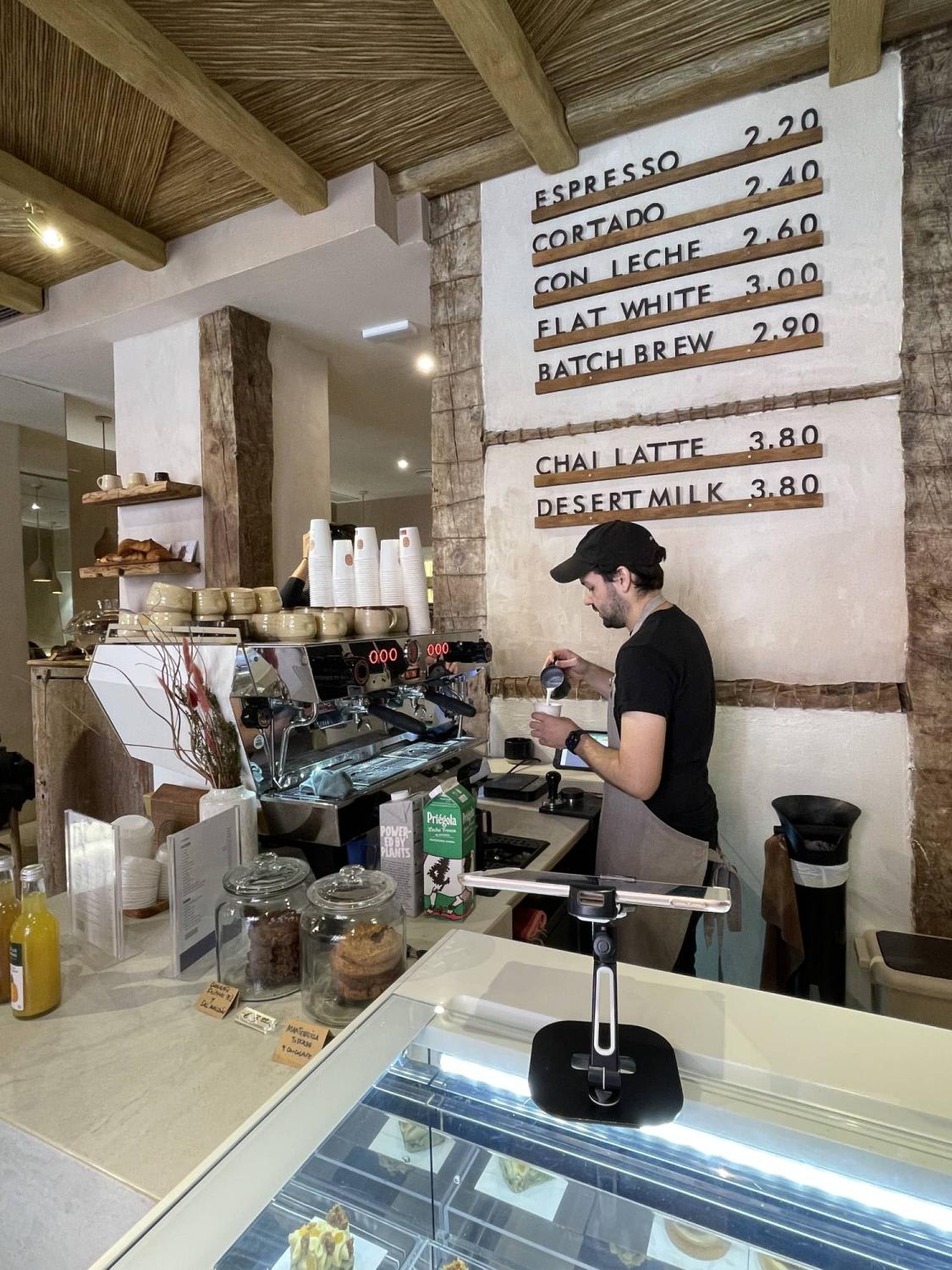 Just a three-minute walk away from the hotel is Natif Coffee & Kitchen, which serves superb coffee, chai latte and delicious, aesthetically enticing pastries. That weekend happened to be the one where the monthly Salesas Village Festival was being held and there were stalls lining the streets with their wares from handmade jewellery, dresses and home accessories to barrel-aged vermouth made in Madrid. It is actually worth including a weekend while visiting Madrid, if only to soak in the atmosphere in these street markets including the city's oldest one El Rastro, located in trendy La Latina.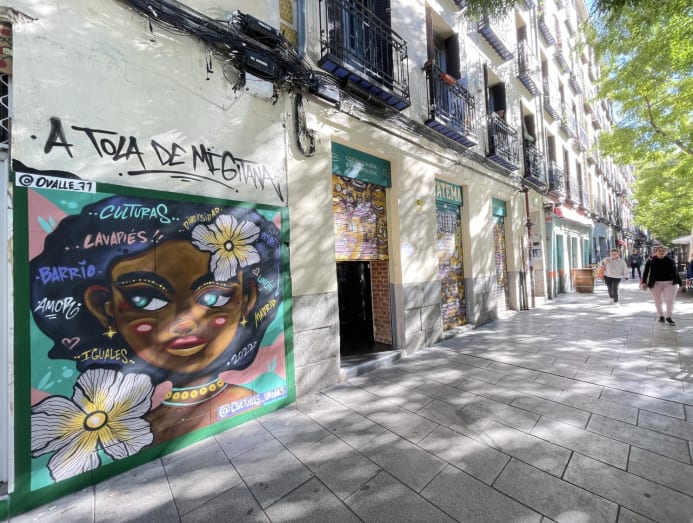 Restaurants championing local produce include Mama Campo, where organic Spanish ingredients are highlighted in dishes such as salmorejo (cold tomato soup), mushroom risotto and crispy pork belly with pickled onion. The restaurant can get quite busy, so make a reservation in advance and be prepared to wave a few times to get the attention of waiters (global manpower shortage in the F&B industry is real).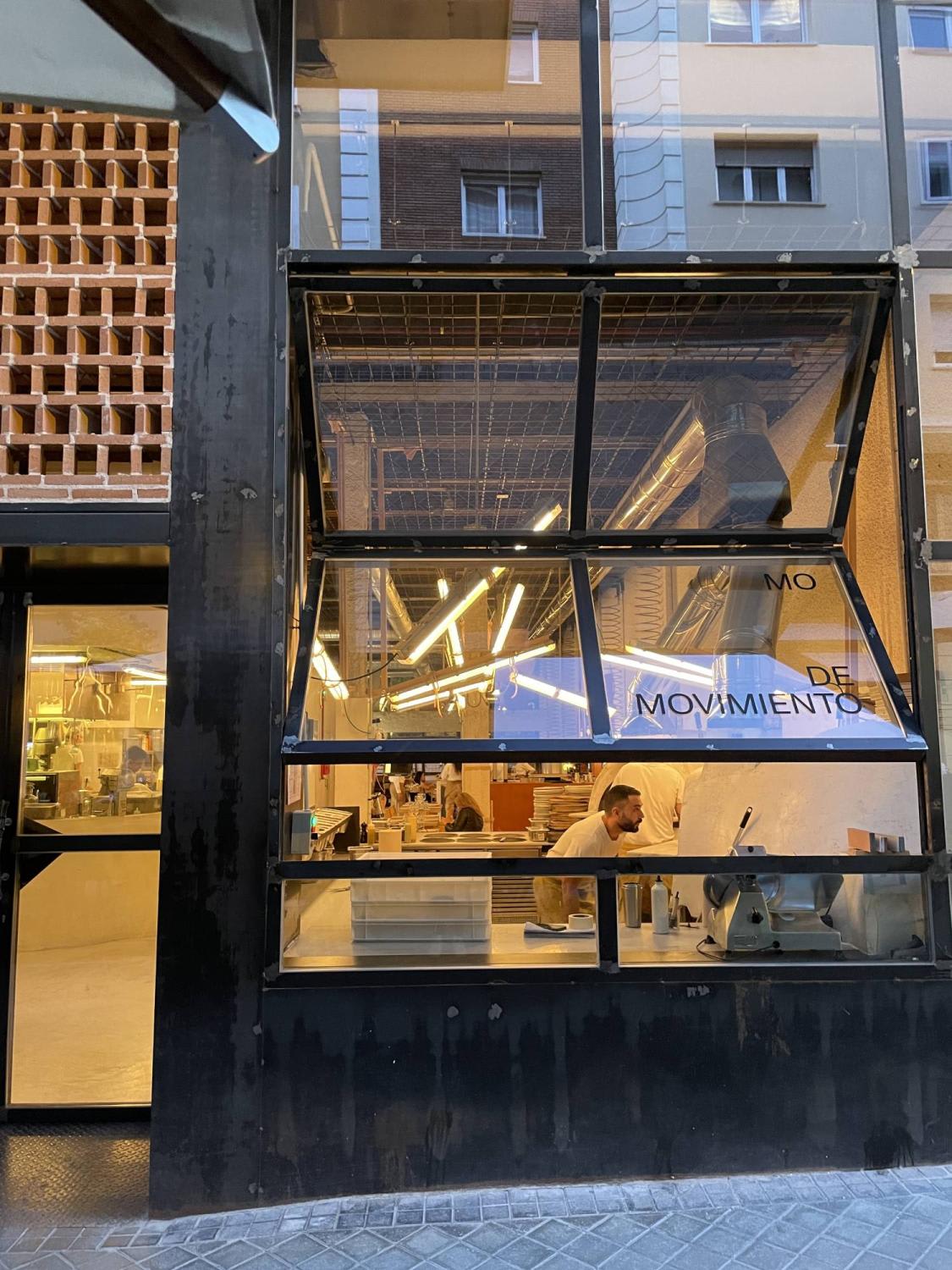 Mo de Movimiento, which opened during the pandemic, is a case study in bona fide sustainability and inclusion. Their zucchini fritters and Iberian tenderloin were not the only attention grabbers during my dinner there. The restaurant's operations included an ingenious "aircon" system using terracotta vessels suspended from the ceiling, decorations made from re-purposed materials such as fluorescent tubes and reclaimed tiles, and the Spanish regions from which the ingredients originate from are all listed in the menu. They also hire and train migrants and youths from vulnerable communities. I dropped by La Abaceria in the Centro area, which serves moreish puntillitas de calamar, an Andalusian specialty more well known as chopitos in Madrid. The way to eat it is to mix the fried baby squid with two sunny side up eggs. Round the corner is Alimentacion Quiroga, which has been in business since 1958. As my guide for the day Angel and I munched on jamon iberico and pan con tomate (grilled bread with tomato) and drank manzanilla (a fine sherry made in the Spanish coastal town of Sanlucar de Barrameda), Angel was giving me the low down on how to look like a seasoned traveller instead of a clueless tourist ("order tinto and not sangria, they'll be impressed") and where to get authentic paella — the best restaurants do not display photographs of the dish, usually specialise in rice dishes and you should have to wait at least 25 minutes for it to be ready.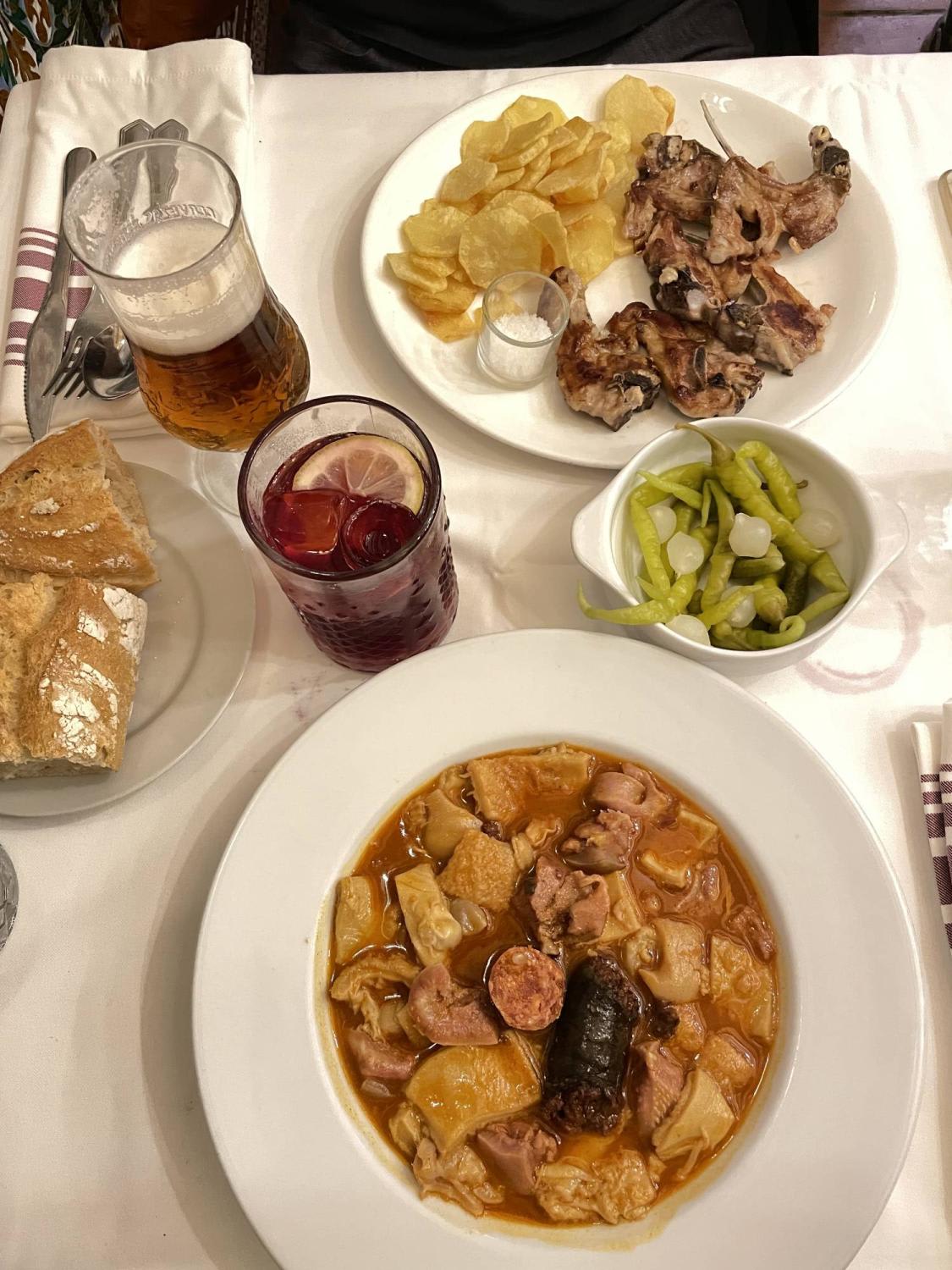 When I casually mentioned that the day before, I had eaten callos a la madrilena (a stewed tripe dish traditionally served in Madrid's taverns and during family meals) at Malacatin, one of Madrid's beloved century-old food institutions, his eyes widened. "Did you like it?" he looked at me doubtfully. "I loved it!" I exclaimed, before describing how I had devoured all the ingredients including chorizo, blood sausages and beef stomach and found them delicious, although it felt too rich towards the end. It was genuinely one of the best dishes I've eaten on this trip. From the look of respect in Angel's eyes as he admitted he personally doesn't like it and was surprised that I actually did, the calories were well worth it. I had ticked off my objectives for travel — to dive into a city's wonderful nuances, listen to the hearts of the people and try the food that define their everyday lives.
The writer's trip was hosted by Spain Tourism Board and Small Luxury Hotels of the World. Find out more about where to go and what to do in Madrid here