Rose champagne: What you need to know about this versatile pink bubbly
A refreshing quencher and an all-round choice for food pairing, the underappreciated sparkling rose deserves a place in your cellar.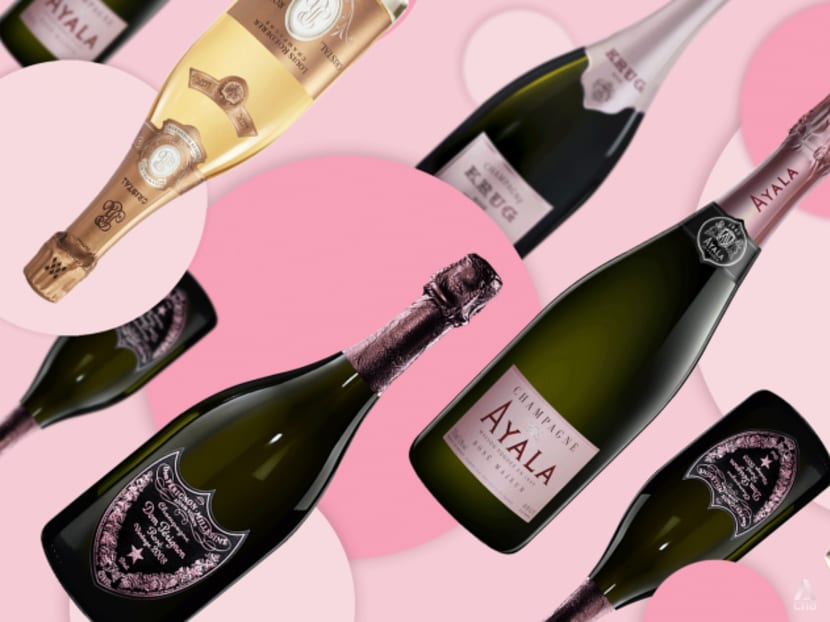 Rose champagne has a middle child syndrome. Some wine drinkers embrace it, some ignore it. Others betray a moment of hesitation when you suggest the wine.
Taste-wise, it can frustrate newcomers. It can be refreshingly light and fruity; other times it can come across as bland – especially for those weaned on bold red wines – as if there were something anaemic in that pink-orange fizz. 
Sometimes, the male ego gets in the way. Gerald Lu, head sommelier of Praelum Wine Bistro, said some men feel that champagne is a bit of a girly drink, so ordering a rose bubbly makes them look more feminine.
It doesn't help that the wine straddles a twilight zone: It looks like a pale imitation (no pun intended) of a red wine. In most cases, a rose bubbly is made by blending red and white wines so you get, yes, pink. There are other ways to make a rose bubbly, but more on this later.
Rose champagne is misunderstood – and it certainly deserves more credit.
 PROCESSING PINK
To understand rose champagne, we first need to explain how regular champagne is produced.
For the uninitiated, champagne is made from Chardonnay, Pinot Noir and Pinot Meunier grapes. If you know your wine ABCs, you'd know that the last two are red grape varieties. 
Champagne is pale yellow in colour because juice from all grapes, including red, is clear. If the juice is left to macerate with crushed red grapes, the colour pigments from the skins will darken the liquid, a process that is avoided in champagne production – the grapes are gently handled and pressed to extract a near colourless juice.
After primary fermentation, a yeast mixture, known as liqueur de tirage, is added and the wine is bottled, undergoing a second fermentation in the glass vessel. This creates carbon dioxide and those bubbles that dance on your palate.
For rose champagne production, the winemaker chooses to make a pink champagne by letting the juice macerate with red grape skins for a short period of time, which can range from a few hours to a few days. The pink juice is then drawn off the skins and undergoes the champagne winemaking process to become a bubbly.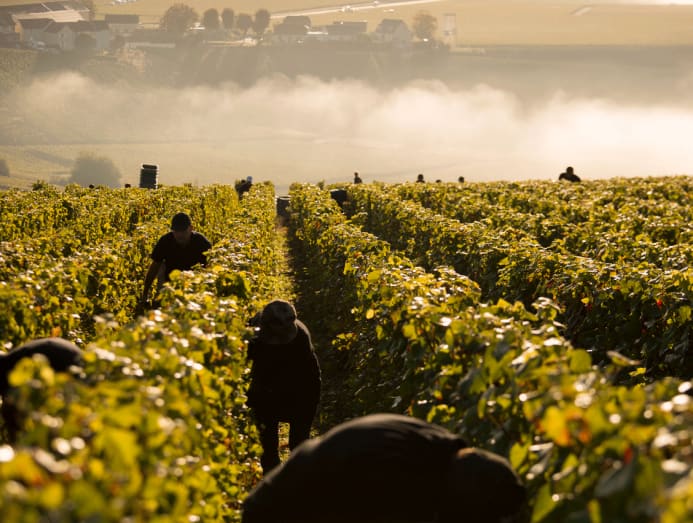 Rose bubbly can also be made with the saignee ("to bleed" in French) method, which resembles the one above, except this time two types of wines are produced from the technique: During the maceration of red grapes, a certain amount of juice is removed or "bled" off and fermented separately to make the pink bubbly. As for the remaining juice in the tank, it becomes more concentrated, producing a deep-coloured red wine. Thus, some people consider rose made from saignee a by-product of red winemaking. 
The most common method of rose production is blending. The winemaker adds a small amount – usually up to 20 per cent – of red wine to a vat of white wine. This process allows the winemaker to achieve the desired pink hue for the wine.
A rose made from blending doesn't mean it's inferior. It's worth noting that the blending of red and white wines to make pink wine is prohibited in French wine regions except for Champagne, which says quite a lot about the region's preference for this practice.
There is no one best method for rose production – it's largely down to personal choice and taste – although sommeliers seem to favour the saignee method.   
Praelum Wine Bistro's Lu said he leans towards rose champagnes made with saignee as they are "fresher and more elegant".   
"Rose wines made with saignee usually have a unique flavour profile; a mix of floral and citrus notes with a hint of berries," said Lu. "I don't really like the heavily macerated styles, especially the ones where they are macerated to the point where you can feel a bit of the tannins."
Indra Kumar, sommelier and project consultant of wine retailer and importer The Straits Wine Company, also prefers the saignee method as it introduces "some refined delicate flavours to the wine, as compared with blending some red wine into white".
"I think many consumers do not know the different methods of making a rose," added Kumar. "When they realise there are different processes, they become more discerning – for example, they'd be curious to see if saignee makes a difference – and this makes their shopping experience more fun when selecting rose champagnes."    
Wine retailers are observing a steady rise in rose bubbly sales. Charis Lam, merchandising manager of wine importer and retailer Enoteca, said the company's rose champagne sales were picking up before the pandemic hit. Rose sales formed 15 per cent of their total champagne sales in 2018, and 17 per cent in 2019 and 2020, she said.
Lam added: "We had to rely on local consumption in 2020 and 2021 as there were no tourists and business travellers. I think more locals can accept rose champagne now. Sales for rose in hotel champagne brunches have also been improving over the last two years."
When it comes to food pairing, rose champagne is versatile enough to handle the diverse flavours of Southeast Asian and Singaporean food, especially spicy dishes. 
Kumar said: "It is the perfect wine for food with lots of spices and chilli, such as curry chicken, chilli crab, fish head curry, biryani, and beef rendang. Its bubbles and high acidity make it a delicious quencher to counter the spicy and hot flavours, while its light fruity flavours help delight the palate.
"My best food pairing experience with rose champagne was with tom yum soup. The spiciness of the soup was soothed by the refreshing rose."
We pick four rose champagnes you should bring to your next party.
KRUG ROSE 25EME EDITION
The 25th edition of Krug's sparkling rose is a blend of 28 wines from five different years, with the youngest being 2013 and the oldest from 2008. Its final composition is 45 per cent Pinot Noir, 30 per cent Chardonnay and 25 per cent Pinot Meunier.
It offers aromas of redcurrant and grapefruit, and flavours of honey, citrus, and dried fruit. Krug recommends pairing it with savoury dishes like foie gras, lamb, and venison.
S$498, from https://shop.themoomba.com/
DOM PERIGNON ROSE 2008
Dom Perignon's vintage rose is made via assemblage or blending. Its Pinot Noir component is sourced from Champagne's village of Ay, where the vineyards are known for producing fruit with excellent flavours.
Expect a bouquet of raspberries and strawberries, a refreshing acidity, and a peppery finish from this pink elixir.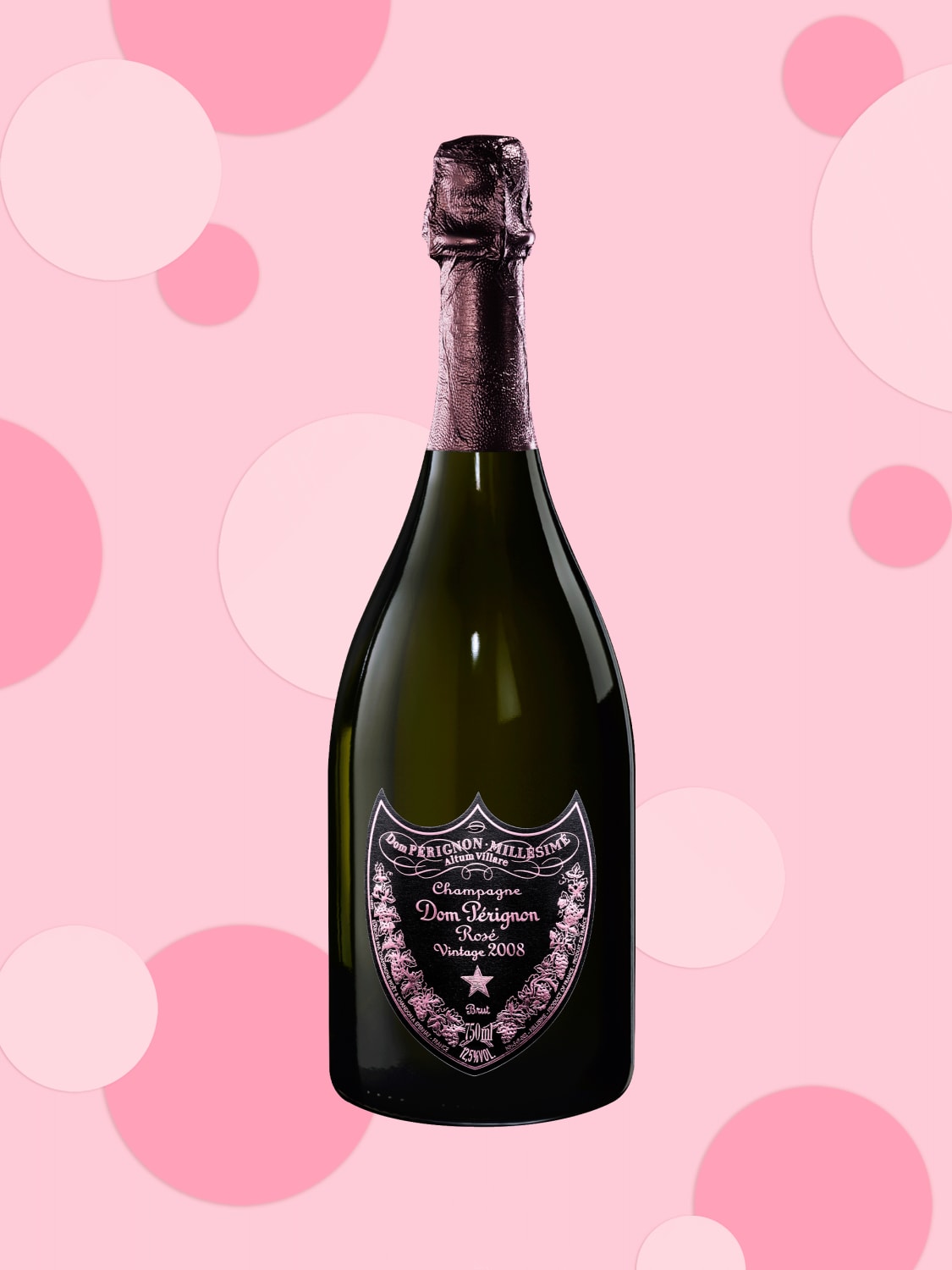 S$533, from https://crystalwines.com/
LOUIS ROEDERER CRISTAL ROSE 2013
Louis Roederer's Cristal Rose deserves just as much attention as its stunning flagship Cristal cuvee.
A blend of 55 per cent Pinot Noir and 45 per cent Chardonnay, the wine is made with the maison's own "infusion" method: Pinot Noir grapes are left to cold-soak for about five to seven days. The juice is then drawn off the skins and Chardonnay juice is added before the blend undergoes fermentation and saignee.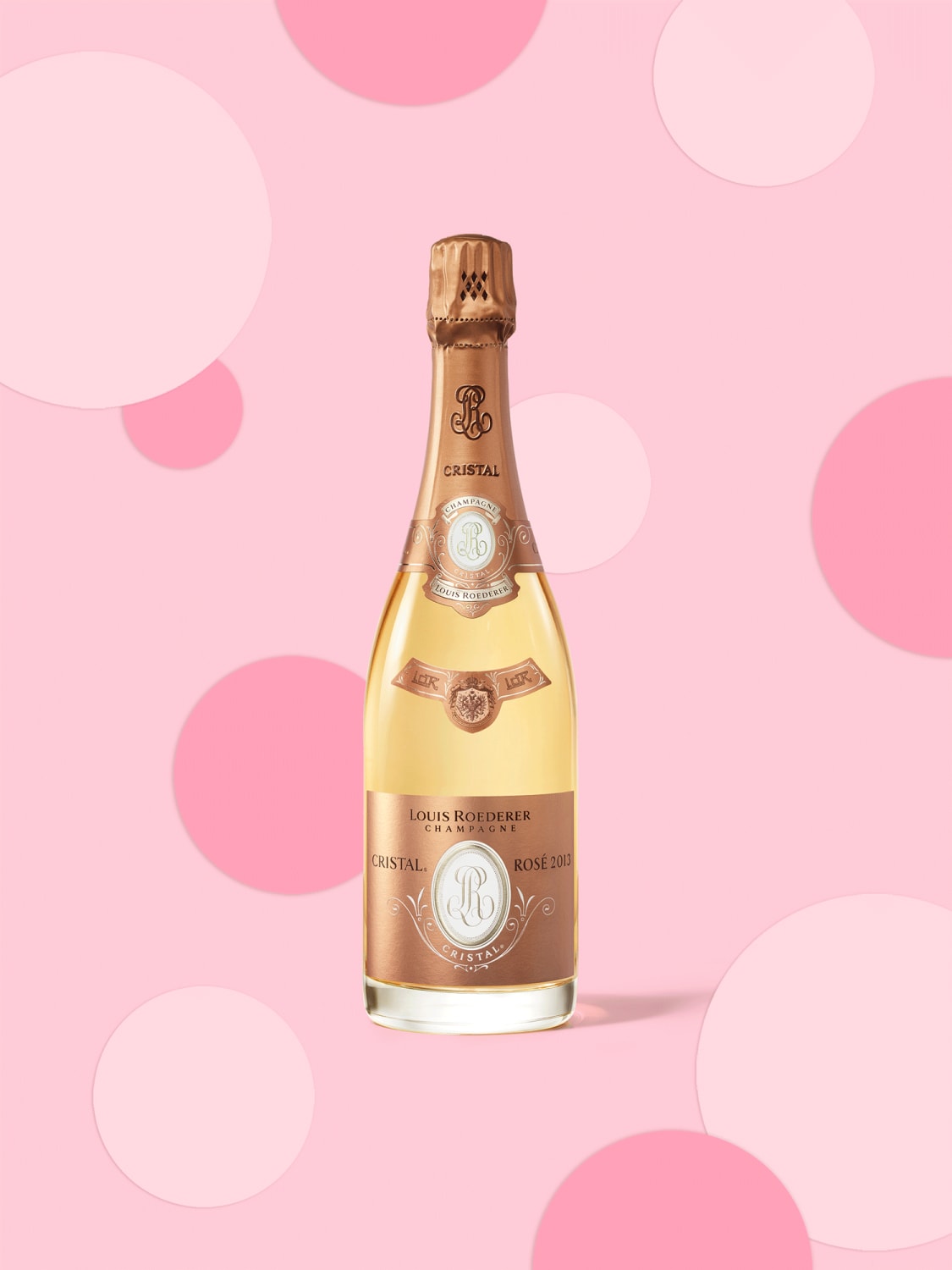 Jean-Baptiste Lecaillon, Louis Roederer's chef de cave, said the "infusion" method, which was introduced in 1974, allows the wine to be "more like a champagne than a rose". "[It] has soft tannins, an intense perfume, and a chalky finish — very integrated," he said.
S$750 from https://www.grandvin.com.sg/
AYALA ROSE MAJEUR NV
Champagne Ayala's non-vintage rose is a blend of 50 per cent Chardonnay, 40 per cent Pinot Noir (including 6 per cent of Pinot Noir wine from Ay) and 10 per cent Pinot Meunier.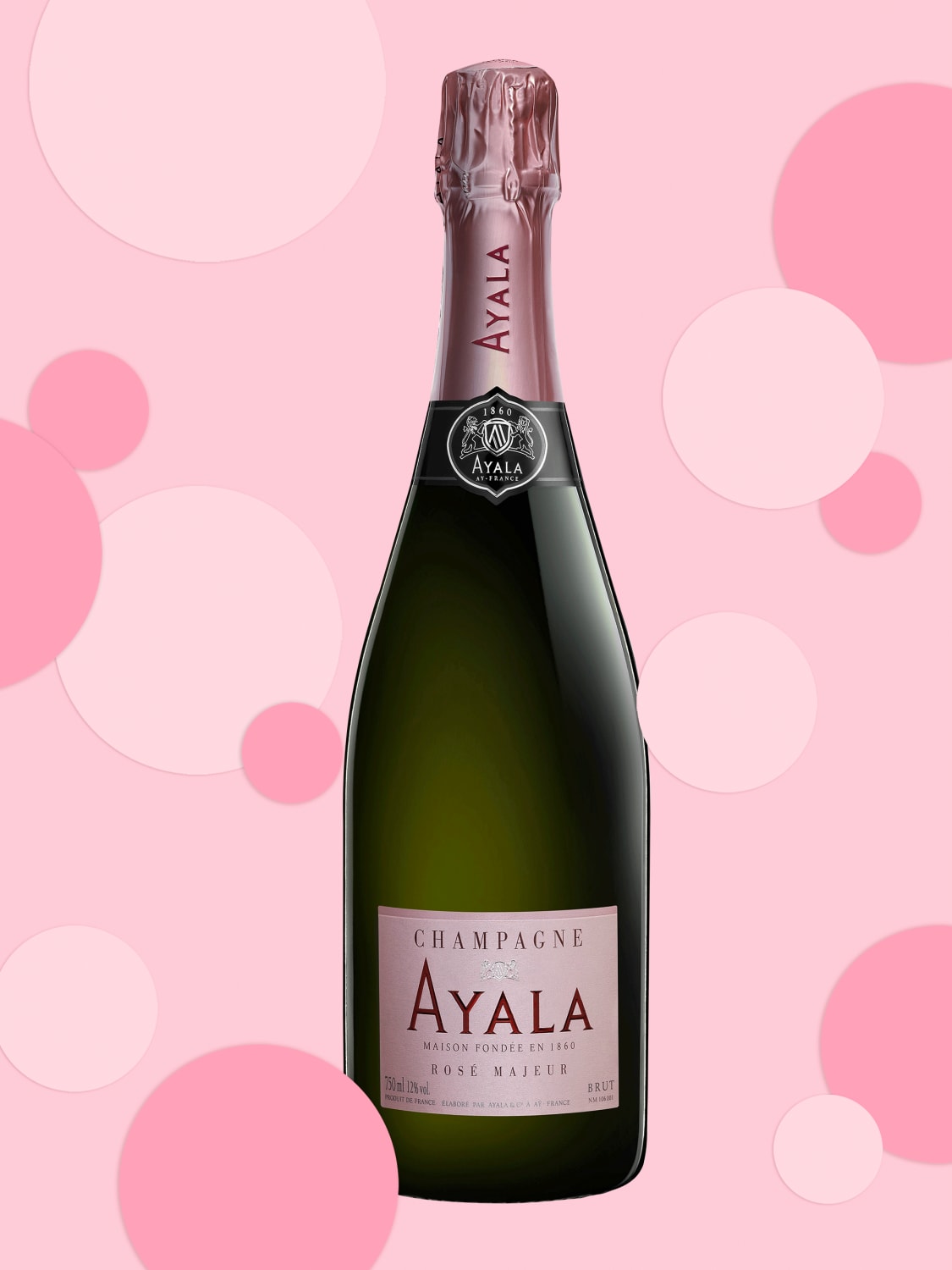 Zainal Abdul Kadir, senior sales manager of Enoteca, Ayala's local importer, said the small inclusion of the still red wine (Pinot Noir) gives this bubbly an extra fruity touch. He recommends pairing it with tuna sashimi, salmon steak and poached beef.
S$118, from Enoteca, Takashimaya #B2-02