How Singapore's restaurateurs are rising to the challenges of sustainability
As diners strive to eat with a conscience, restaurants find themselves having to bear the responsibility of practicing sustainability. Here's how major players like the Spa Esprit Group, The Lo & Behold Group and Unlisted Collection are doing it.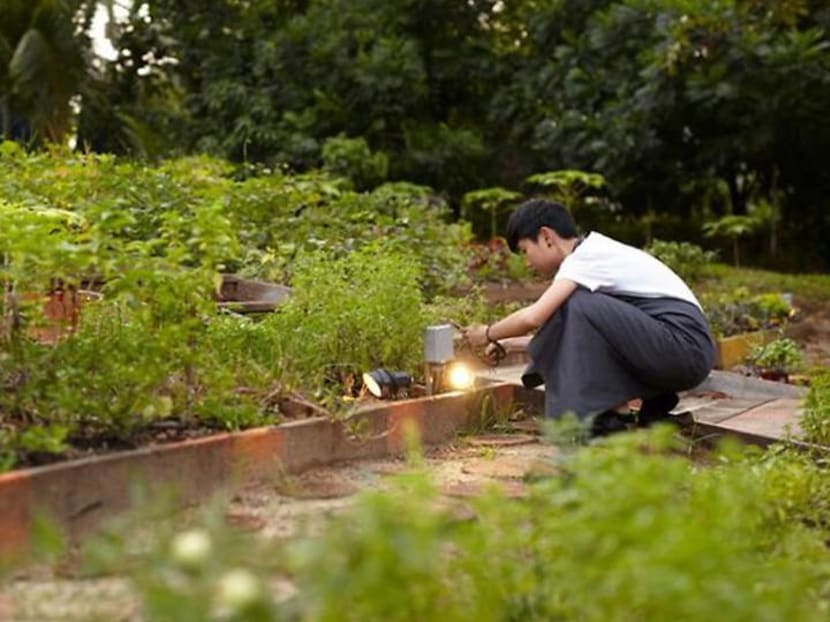 Rising food costs, climbing rents and insufficient manpower are famously constant challenges in Singapore's restaurant industry. Now add to that sustainability. As environmental consciousness and social responsibility become among the most talked-about topics in the world, restaurants have become the most accessible venues for customers to demand transparency and ethical practices.
Think about it: As a country whose national pastime is dining out, who among us doesn't want our meals to come from a place that is kind and nurturing to the environment, supports sustainable practices and creates little or zero waste?
Today, there are numerous nuances to sustainability that a restaurant must consider, the biggest of which is waste. "The reality is that our overall industry in Singapore runs at 1.6 per cent profitability, which means something is wrong. How much are we wasting every day?" asked Chris Millar, Culinary Director of the 1-Group, which is behind restaurants like Summerhouse, 1-Altitude and Botanico.
"Sometimes, the higher the turnover, the higher the wastage, which can result in higher losses. So, sustainability must go deeper and beyond just saying we buy fish from a local fish farm," Millar added.   
Good restaurants have long made it a point to use all parts of the produce it buys. Parlaying lobster shells into bisque and vegetable trimmings into broths have always been par for the course; it just wasn't something the industry crowed about.
But with the public eye on sustainability comes the demand for visibility of this commitment to waste reduction. To that end, restaurants like Salted & Hung have introduced menus that revolve around the creative use of even the scrappiest ingredients. Fish bones, for example, are infused with soy to yield an aromatic sauce, then dehydrated and turned into crispy crumbs which are used as garnish.
IT'S NOT EASY BEING GREEN
The reduce, reuse and recycle mantra applies beyond food as well. In the last year, companies like Cicheti Ventures, The Lo & Behold Group and Spa Esprit Group have eliminated the use of single-use plastic straws, replacing them with reusable metal ones or straws made from biodegradable materials like tapioca.
Similarly, at the likes of Tiong Bahru Bakery, plastic bags are eschewed for reinforced paper bags, while plans are underway to replace plastic juice bottles with glass ones, said parent company Spa Esprit Group's founder Cynthia Chua.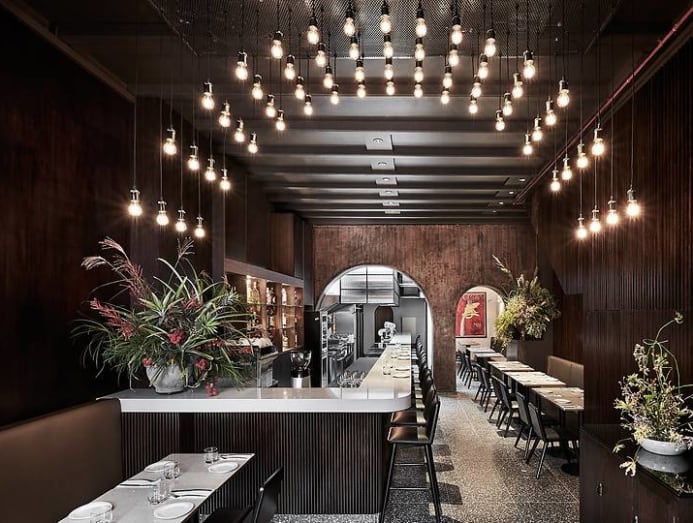 Ironically, sustainability is expensive and requires a substantial financial commitment. Because of factors like smaller economies of scale and higher compliance costs, eco-friendly options such as biodegradable packaging can cost up to three times the price of its eco-hazardous plastic counterparts.
Norwegian fast-casual concept Pink Fish, which recently opened his first international outpost at Jewel Changi Airport, knows this well. It uses only biodegradable and compostable materials for its packaging, cutlery and crockery. "It costs three times more (than plastic), but if we want to be the change," said CEO Ronny Gjose, "we must deliver."
Convincing diners to pay a premium for these practices requires some creativity. But it helps that today's diners take a genuine interest in the provenance of their food and drinks, how the produce is grown and the methods in which they are cooked.
All that makes for good stories – which are the lynchpin of good marketing – be they about honey from urban rooftop hives tended to by a former-banker-turned-beekeeper, or small-batch cheeses made by a lone fromager in a far-flung village in France. In sustainability terms, the road to a good story about produce leads back to traceability, an element that restaurants have also begun to focus on.
"For us, it's about reaching an audience who are concerned about sustainability, traceability and farm-to-table concepts," said Loh Lik Peng, founder and director of Unlisted Collection, whose stable of restaurants include Nouri, Pollen and MeatSmith.
"We work closely with farms so that we have much more integrity and options in terms of organic produce. This is important even in our meat-centric restaurants because people want to know where the meat is from, how the animals were treated and how they are smoked in the kitchens."
NATURALLY RESPONSIBLE
The push towards supporting sustainability has affected wine lists too. Increasingly, restaurants are spotlighting natural wines, which are farmed organically or bio-dynamically and made without any additives or processing aids. "Minimal human intervention yields the most interesting outcomes and showcases the grape varietal in their truest forms," explained Ong Liling, director of Cicheti Ventures, whose establishments include Bar Cicheti and Fynn's.
"Not only that, by showcasing the winemakers, we are supporting a new way of farming that eradicates the use of pesticide and chemicals in the soil and sulphites that are usually added during the fermentation process. Again, the theme of bringing people back to nature is integral to the principle of sustainability."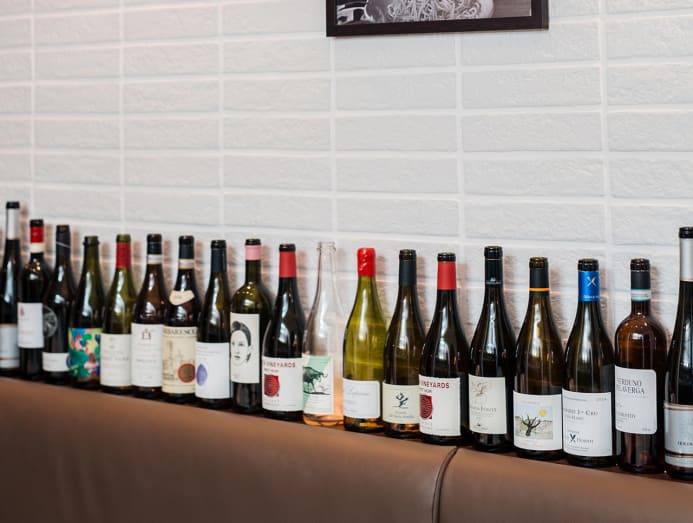 No doubt, sustainability is a tricky subject – every effort to do good seems to come with a contradiction. "You can buy all the organic produce in the world, for example, but if it comes wrapped in a lot of plastic, then what's the point?" said Chef Julien Royer, who's restaurant Odette recently won the mantle of Asia's Best at the World's 50 Best Restaurants Awards.
"It's hard to talk about sustainability in restaurants because it's complicated. So I think for me, the most important thing is to ensure that we don't waste anything."
Ultimately, bearing responsibility for the planet's wellbeing lies at the core of sustainability, and it is a journey that does not and should not have an endpoint. Like any great movement of change, sustainability involves immense time, effort, financial commitment and a shift in mind sets that must permeate an entire organisation.
And as with all great things, the beginnings lie in the small steps. As Ong said, "[Adopting sustainability] is a process that must be consistently nurtured and I truly believe that as long as a restaurant does its best to minimise wastage – in food, water and electricity – then that in itself is already a huge step."