Want to bake like Pierre Herme? The macaron maestro is sharing his recipes
Expand your baking repertoire – celebrated French pastry chef Pierre Herme's recipes can now be found on his Instagram page.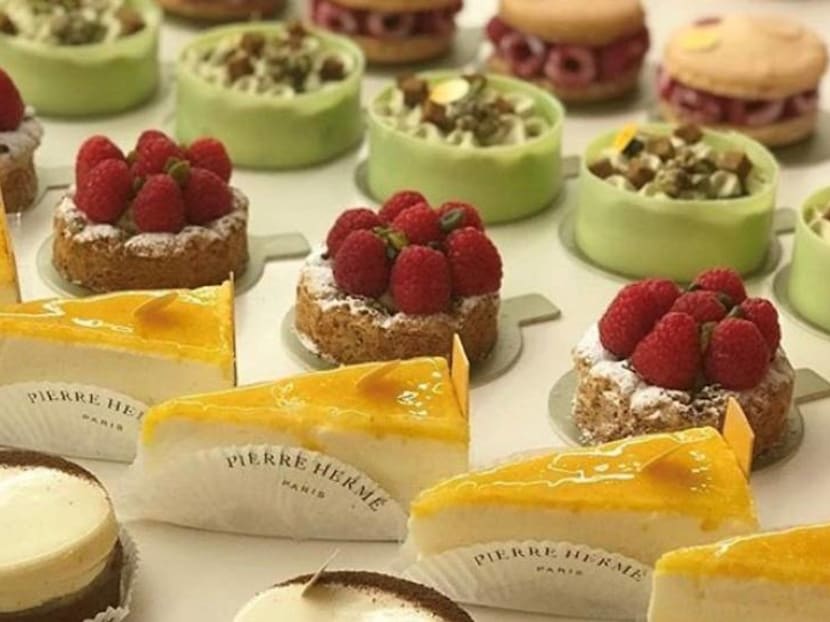 The ongoing global pandemic has turned many into avid home bakers. Whether it's cookies or cakes, cupcakes or banana bread, many aspiring chefs are using this stay-home period to try their hands at whipping up some sweet treats. 
If you'd like to level up your baking skills, look no further than Pierre Herme's Instagram page, where the French pastry chef and macaron maestro is uploading some of his best recipes.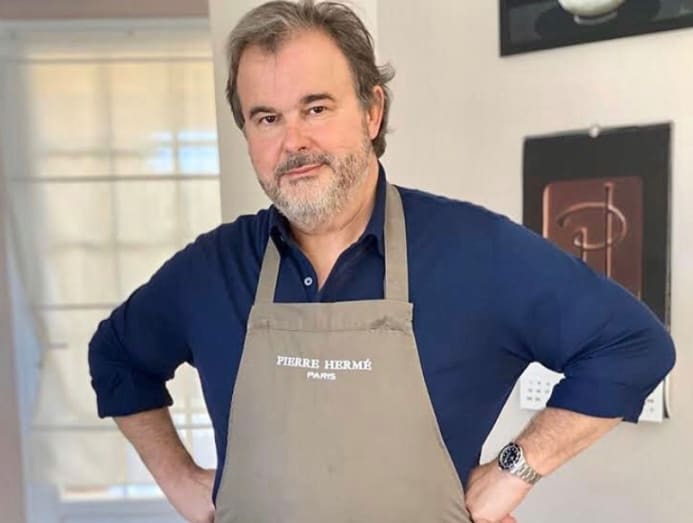 The recipes include chocolate cake, lemon cake, chocolate shortbread cookies and candied oranges. Though the recipes are uploaded in French, the English translation can be found in the comments section. Step-by-step guides are also uploaded on IGTV and Instagram stories, where you can see the celebrated chef at work in his home kitchen. 
To get you started, here's an easy recipe for sable chocolate cookies, the French version of shortbread cookies. This recipe requires less than 10 ingredients and is easy enough to get the kids to join in.
INGREDIENTS

3 g fleur de sel
150 g butter 
120 g brown sugar or coconut sugar
50 g caster sugar 
150 g coating Guanaja 70% cocoa 
175 g flour
5 g natural liquid vanilla extract 
30 g cocoa powder
5 g baking soda
METHOD

Cut the chocolate into small pieces. Mix and sift the flour, cocoa powder and baking soda. Soften the butter and incorporate both sugars (brown and caster), the salt and liquid vanilla, then add the flour/cocoa/baking soda and roughly chopped chocolate. 
Mix as little as possible, as with a shortcrust pastry. Shape into rolls of about 4 cm diameter. Put in the refrigerator for at least an hour. Cut into slices of 1 cm. Put on an oven rack covered with silicone paper.
Bake for 11/12 minutes at 170°C in a preheated oven.
NOTES AND TIPS

The baking time is highly important: In order to be good, the shortbread must be underdone.
Using fleur de sel will tone down the saltiness. You can replace it with table salt, but reduce the weight to 2 g.
You can make the dough a couple of days ahead, store it in the fridge or freezer and cook it as you need it. It can last a few days in a sealed container, shielded from humidity.
View more recipes on Pierre Herme's Instagram page here​​​​​​​