Is your workspace a mess? Here are easy tips and useful tools to declutter your desk
An organised workspace will help you to get things done. Here's how you can keep the mess at bay.
Piles of paper, tons of stationery, and at times even snacks or leftover lunch can make your work desk look like a total war zone. Some people may claim to thrive in messy environments, but most of us require a more organised workspace to power through our to-do lists quickly and effectively.
If the mess on your desk has gotten out of hand, here's how you can cut the clutter, whether you're still working from home or back in the office.
FREE UP DESK SPACE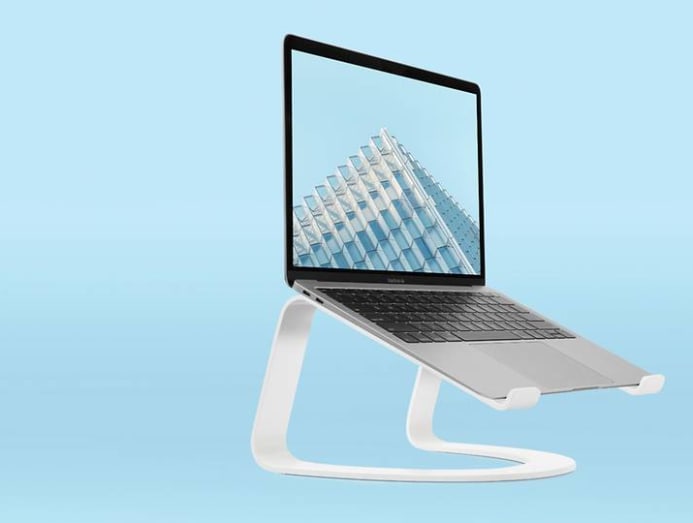 If your desk is too small for all the stuff you need, try getting a laptop stand to free up space underneath. The plus point is that having your laptop elevated will also help you maintain good neck and back posture.
For Apple users, the Twelve South Curve SE is an aesthetically pleasing desktop stand. It lifts your MacBook to an ergonomically suitable height, while leaving space underneath to store little knick-knacks.
Available online at twelvesouth.com
DESIGNATE SPACE FOR PARTICULAR THINGS
Speaking of knick-knacks, cut down all the stuff on your desk to those that you actually need. Following which, designate proper spaces on your desk to store them.
Dress your work table with the Office Desk Set from Lucrin, which comes with various leather accessories that help store your belongings neatly. This includes a desk pad, pen holder, paper tray as well as letters holder, so your items are not lying around in disarray.
Available online at lucrin.sg
KEEP CABLES NEATLY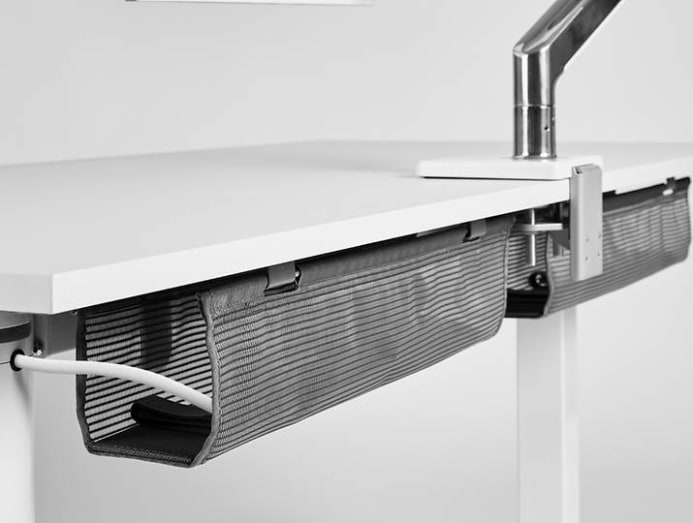 Though many technological devices have gone wireless, there are still plenty of cables lying around the desk. Keeping your cords organised will help to make your workstation look tidy. NeatTech, designed by Humanscale Design Studio, is an innovative cable management system. The lightweight mesh basket stores power strips and cables, with Velcro ties to help keep them in place.
Available online at Vanguard.com.sg
STORE IMPORTANT NOTES ONLINE
Oftentimes, piles of papers and documents are the culprits for a messy desk. Do yourself a favour by backing up any important documents and storing them online. A smart pen – one that converts everything you write on paper to a digital format – is a clever tool to help reduce paper scribbles.
The Moleskin Smart Writing Set Ellipse contains the Pen+ Ellipse smart pen and a large Ruled Paper Tablet with special Ncoded paper. Together with the Moleskin Notes app, these smart tools instantly digitise your handwritten notes.
Available on Amazon