How to holiday in London like a celebrity, and rub shoulders with A-listers
The next time you're in the British capital, seize the opportunity to sidle up to Hollywood hotshots at these six celebrity hangouts.
What's not to like about a little bit of celebrity-spotting once in a while? It's harmless fun and certainly dials up the glamour quotient of even the most mundane day. And one of the best cities in the world to go stargazing – of the human variety – is London. Jam-packed with swanky restaurants, nightlife, shopping and other entertainment options, it is no wonder celebrities are drawn to this vibrant metropolis. If you're in the mood to bask in the glow of beautiful, famous people, check out these hotspots which are known to attract those who want to see and be seen.
Of course, we can't guarantee a celebrity sighting when you are there, but at these locations, we say the odds are likely to be in your favour.
FORTNUM & MASON
For fancy homeware, decadent picnic hampers and the very tea that the Queen of England drinks, you can't go wrong with this 312-year-old department store. Besides a mind boggling range of gourmet food as well as jams, preserves and biscuits, it also has a tea salon for guests to indulge in the quintessential British activity – afternoon tea.
The flagship store on Piccadilly Circus is still its most impressive outpost and plays host to celebrity shoppers such as David and Victoria Beckham. Actor Ian McKellen is also known to be a fan of the London Honey Company, which has beehives on the top of the building that houses bees that feed on the flowers in the Buckingham Palace gardens.
HARVEY NICHOLS
You'll need to be appropriately togged out in the latest trendsetting outfits when you head out in London town. Don't overpack – simply swing by one of the city's ritzy department stores and let the friendly style advisors help you out. To take the guesswork out of picking the perfect #ootd, Harvey Nichols is known for its spot-on edit of the most exclusive fashion labels available. It also has a beauty salon so you can get all dolled up for your moment in the spotlight. Celebrity fans of Harvey Nick's include Beyonce, Adele and the Spice Girls.
Also of note are London's other high end department stores, including Selfridges, Liberty of London and of course, Harrods.
SAATCHI GALLERY
When celebrities are in need of some beauty in their lives, they too, turn to art museums like the Saatchi Gallery for inspiration so you'll never know who you might meet if you swing by. For instance, actress Letitia Wright, who plays Shuri in Black Panther, is known to enjoy a stroll through Saatchi when she is in town. The Gallery also host glitzy launch parties for its various exhibitions which are well attended by celebs. Score an invite and you'll be clinking champagne glasses with the glitterati in no time at all.
SEXY FISH
Helmed by the same restaurateur of another celebrity magnet, The Ivy, it is no wonder Sexy Fish, a buzzy Asian restaurant and late-night bar draws a similarly recognisable crowd. It certainly helps that this opulently designed space boasts art by Damien Hirst, Frank Gehry and Michael Roberts, as well as a massive fish tank in the basement. It's regulars read like a who's who of London's A-Listers, including Kate Moss, Rita Ora, Noel Gallagher and Elie Goulding. Stateside celebrities such as Bella Hadid and Kendall Jenner have also been known to swing by when they're in town.
Apparently the restaurant's VIP guests have a silver key engraved with a private number to dial to secure a table, but mere mortals can try snagging a table via the restaurant's online booking system.
SOHO HOUSE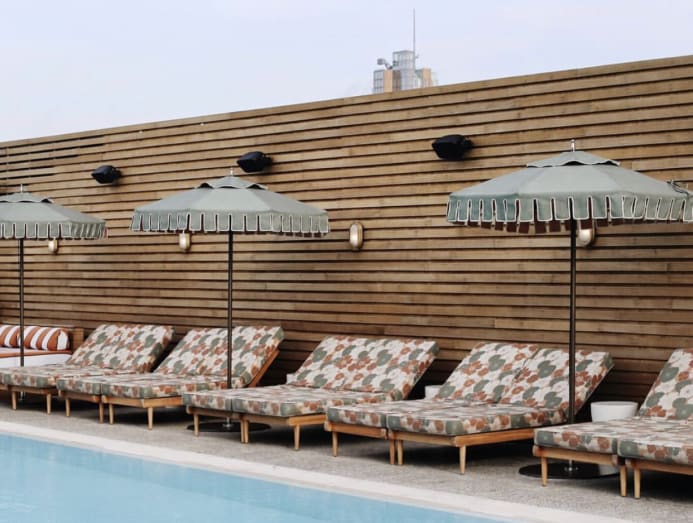 London's private members clubs were historically created for royalty and high powered politicians but these days, they have evolved to cater to today's elite, including the rich, famous and those with cultural capital such as media executives, artists and authors. Soho House, which caters to a younger, creative crowd, is one of the more popular private clubs, with multiple locations around the city. Its facilities include restaurants, bars, spas and even rooms for those who prefer not to check into a hotel. Of note is Shoreditch House, in the hip neighbourhood of the same name, which hosts legendary rooftop parties. Apparently, Meghan, duchess of Sussex, has been a member since she was an actress in Suits.
To gain access, you could sign up for a membership that also allows you to visit its 20-something other clubhouses around the world. Or simply ask around to get a friend, or a friend of a friend, to sign you in.
THE LANGHAM LONDON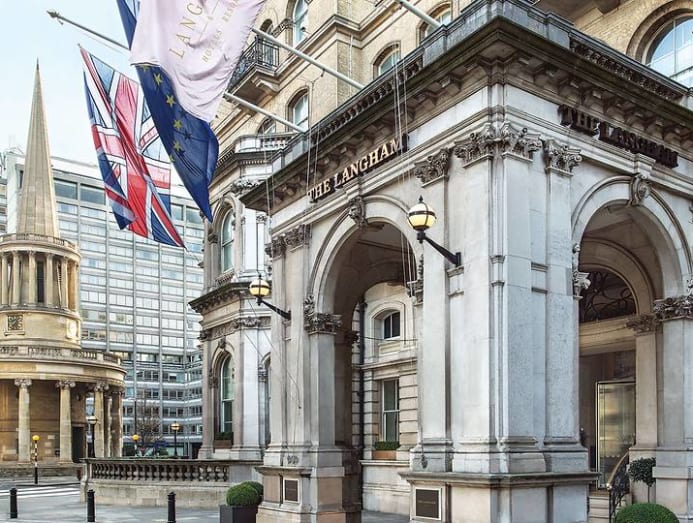 From Claridge's to Brown's and The Mandarin Oriental, London has its fair share of grand historic hotels. But The Langham, located on posh Regent Street, stands out from this rarefied bunch as the first to be purpose-built as a grand hotel in Europe in 1865 with en suite bathrooms and hydraulic lifts for the convenience of its esteemed guests. Over the years, the hotel has provided ultra-luxe shelter for society's glitterati, including the authors Mark Twain and Sir Arthur Conan Doyle and even the late Diana, Princess of Wales.
More recently, Lady Gaga has been a loyal fan and has even tweeted about her love for its famous afternoon tea, which is an institution at the hotel. Other famous faces who have been spotted enjoying these plush digs include Angelina Jolie and Colin Farrell. PS: The Langham's excellent spa, Chuan, and French restaurant Roux at the Landau are draws in their own right.
langhamhotels.com/en/the-langham/london