No need for bar sets: Mixing great cocktails at home is easier than you think
All it takes is a handful of well-designed tools.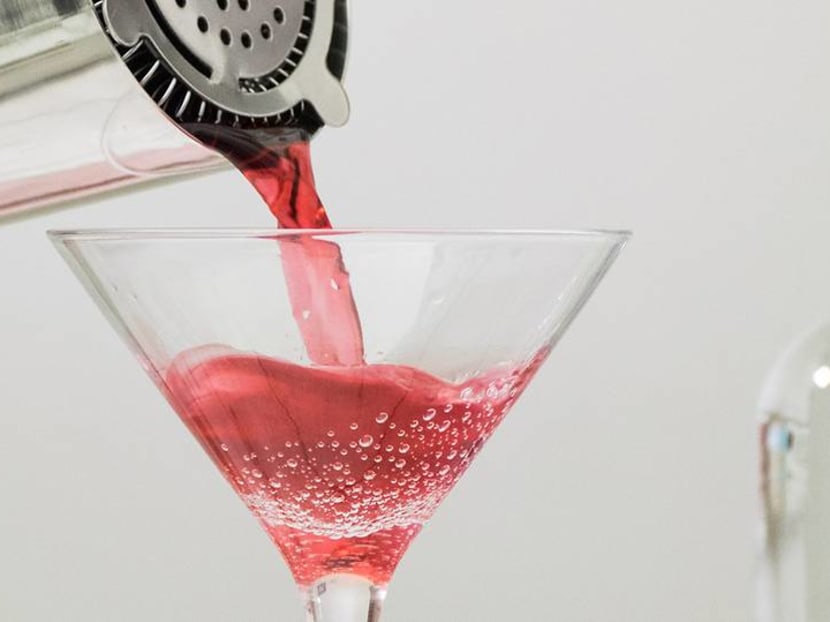 Making cocktails at home isn't as difficult as "building your own bar" sounds. Success is all but guaranteed if you use a good recipe and the right equipment.
There are plenty of recipes in this extensive catalog of tried-and-true drinks, but you'll also need the barware to make the drinks you choose. We have a complete guide to the best cocktail-making gear, but here are some useful essentials to have, no matter what you want to make.
SKIP THE PRE-MADE BAR KIT
Pre-made barware kits include everything a beginner needs to get started, but even a casual home mixologist will quickly outgrow their mediocre components. As we explain in our barware guide, no single manufacturer makes the best of everything, and you'll get better value if you buy individual tools without spending for kits packed with things you don't need.
MEASURE PRECISELY
Most cocktails contain only a few ounces of liquid overall, so precise measurements are – in some cases – the key to getting the flavours just right. Although the typical double-ended cone-style jiggers look flashy in the hands of an experienced barkeep, beginners will get better results from a measuring cup, which accurately measures ingredients in precise increments.
We like the OXO Good Grips Mini Angled Measuring Cup for this purpose. It has markings ranging from 1/4 ounce (7.4ml) to 2 ounces (59ml) that you can easily read at any angle – including from directly above. It also has tablespoon and millilitre markings.
SHAKEN, NOT STIRRED
Another important component to get right is the humble cocktail shaker. Shaking a cocktail isn't just for show.
Nick Guy, senior writer at Wirecutter and former bartender, explained that "any cocktail that includes syrup, juice, and other non-spirit ingredients needs to be shaken," because those ingredients don't readily combine with the alcohol in strong spirits. Add ice to the shaker, and you chill the drink rapidly. Ice also slightly dilutes the cocktail as it melts, letting other flavours shine through.
For beginners, bartending and cocktail consultant Chris Tunstall recommends a cobbler-style shaker with a built-in strainer. Among the half dozen models we tested, we chose the Usagi shaker because it's big enough for at least two drinks and doesn't leak – a common problem among cheaper cobbler shakers. The Usagi is less prone to sticking closed than most cobbler shakers; but when it does stick, a quick rinse under a hot tap frees it right up.
Boston shakers, which consist of two metal cups that fit one inside the other, are favoured by professional bartenders because they never leak, but they require a separate strainer. If you're fine with that, and want to start with a tool the professionals often use, we like the Koriko shaker.
DON'T SWEAT THE SMALL STUFF

If you're a beginner, you can put off buying other, specialised bar tools. Common kitchen utensils can serve as adequate stand-ins. A wooden spoon or rolling pin can take the place of a muddler, just as a pint glass can serve as a stirring glass, or a veggie peeler can act as a zester. And although a twisted-handle bar spoon adds panache and efficiency to stirred drinks, a chopstick gets the job done. But if you want recommendations for all those anyway, we have your back.
When it's time to pour, remember that serving your drinks doesn't have to be a finicky affair. Many recipes suggest a specific glass for your drink, but don't let a lack of Collins glasses get in the way of enjoying of a Tom Collins. Guy said that these vessel suggestions have more to do with tradition than flavour, and explained that an appropriately sized glass is really all you need.
For example, a drink like an Old Fashioned calls for a roughly 6-ounce short glass while a tall, juicy drink like a Bloody Mary does better in a 12- or 16-ounce glass. Shape is up to you, as long as it'll hold your entire drink comfortably.
LEARN FROM THE BEST, BUT DON'T STRESS OUT TRYING TO BE ONE
Making great drinks at home has nothing to do with your ability to handle two shakers at once while taking an order for a third. But developing a sense for which liqueurs and bitters go with which spirits takes lots of experimentation and experience. Luckily, even the most experienced mixologists are generous with their recipes.
Guy recommended Jeffrey Morgenthaler's The Bar Book because it offers beginner-friendly advice on equipment and techniques. It also includes Morgenthaler's own takes on many classic recipes.
The real fun begins once you've mastered a few drinks you like and you start learning about your unique preferences. Then you can play around a bit and try new things. Those little experiments get better over time and with practice.
By Wirecutter Staff © 2019 Distributed by The New York Times Licensing Group