Taking part in the Singapore Marathon? Here's how to set a time goal
Depending on whether you want to best your personal time or qualify for the Boston Marathon, picking the right plan is crucial.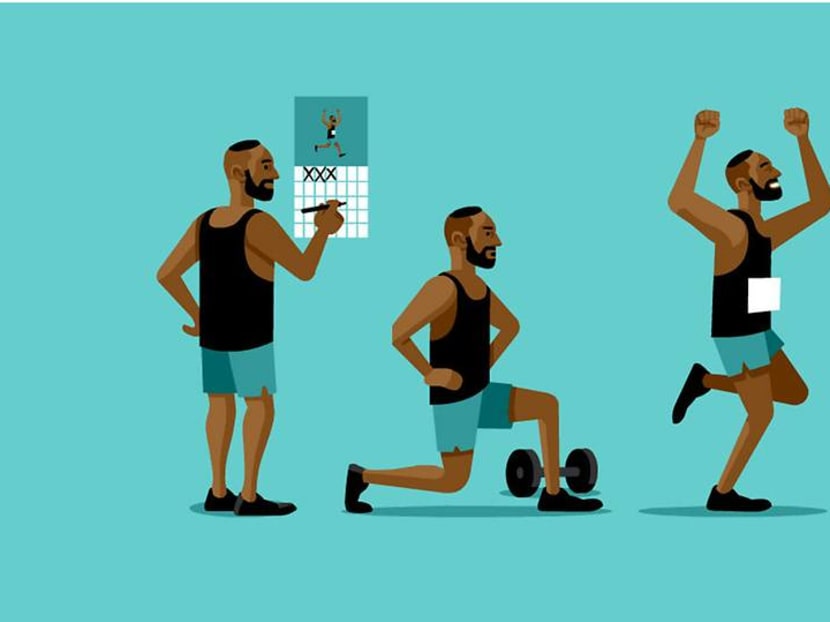 Many runners aim for a sub-four- or sub-five- hour marathon. Once you pick the time you want to beat, you'll need to map out a plan to get there.
DO YOU WANT TO SET A PERSONAL RECORD OR JUST FINISH?
If your goal is to beat your previous time, qualify for the Boston Marathon or hit some set time goal, picking the right plan is crucial. But if you're simply looking to finish the race with your head held high no matter what the time, or you're doing this specific marathon more for the experience, then you don't need a plan loaded with speedwork and hill repeats.
WHAT WAS YOUR LAST MARATHON PACE?
Before committing to a time goal, calculate your average pace during your last marathon. Also consider your pace at the various stages of the marathon. Were you cruising until the 32km marker until you smashed into the wall? Pick a reasonable pace that is better than your previous race and do the math to generate a new time goal.
WHAT IS YOUR 5K AND 10K RACE PACE?
Analyse your previous race performances, but don't assume you can just multiply previous race times to predict your full marathon time. Previous race results can give you an idea for a goal, however, especially if you use the McMillan Running prediction calculator. If you ran a 28-minute 5K, you probably can run a 4-hour 33-minute marathon.
IF YOU HAVEN'T RUN A RACE BEFORE AND ARE PLANNING TO RUN A MARATHON, GOOD FOR YOU.
You are brave and bold, but sign up for a few 5K or 10K races before the main event. It'll get you used to a big race event and allow you to set a more realistic goal.
HOW MUCH TIME DO YOU HAVE?
Be honest. Training for a marathon takes a lot of dedication. If you're time-pinched, a four or five-day plan is likely to be more appealing. These shorter plans allow for some cross-training if you don't want to run all the time. A six-day plan is a big commitment, but it can also be very effective.
By Jen A. Miller © The New York Times
The Standard Chartered Singapore Marathon is happening on November 29, November 30 and December 1, 2019. A series of Altra Pacer Runs (9km, 15km and 30km) will take place this Saturday (Oct 26) at East Coast Park. More details and registration here.