How whisky makers are differentiating themselves amid the whisky boom
Distilleries are releasing more distinctive whiskies that have undergone a secondary maturation in still wine casks. But are they worth collecting?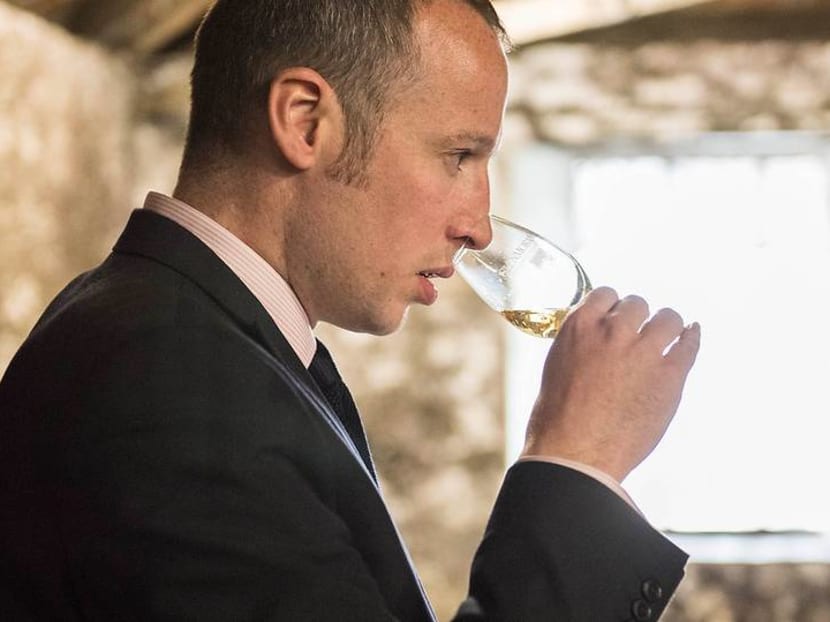 Whisky doesn't age once it is out of the cask. Once bottled, the spirit, cut off from its interaction with wood, stops evolving. It will taste the same today and years later.
Yes, its lack of character development is unromantic, but it also means consistency – Dad's bottle of rare Scotch, which he has been hiding from you, will still drink beautifully a decade from now. Thus, the type of wood used to age your whisky is instrumental in shaping its final taste.
Ex-bourbon and ex-sherry casks have been the traditional choices for ageing whisky: The former, used by the vast majority of whisky producers, lends vanilla and caramel notes to the spirit, while the latter imparts touches of dried fruit and spices.
Other producers add an icing on the cake, 'finishing' their aged whiskies in one or two different or alternative casks, which include wine, brandy, and rum barrels. According to the whisky makers, this secondary or extra maturation adds a little extra character to the dram. The duration of this cask-finish can be anything from a month to several years, depending on the producer's decision.
Glenmorangie, a pioneer of wood-finishes, is known for its whiskies matured and finished in all manner of casks. The Grand Vintage Malt 1991, the latest release from the distillery's Bond House No.1 vintage collection, is first matured in ex-bourbon barrels before the spirit is transferred to Oloroso sherry casks and Burgundy casks, where they are aged for a decade before they are blended together by Bill Lumsden, Glenmorangie's director of distilling.
The dram, which earned the Whisky of the Year award at this year's International Whisky Competition, is a charmer with its rich aromas and luscious texture.
"In the Grand Vintage Malt 1991, the two whiskies [finished in the Oloroso and Burgundy casks] played off each other," said Brendan McCarron, Glenmorangie's head of maturing whisky stocks. "You get the spicy notes from the Oloroso, and the earthy, minerally touches from the Burgundy."
Whiskies finished in still wine casks like Burgundy are nothing new, but in recent years, they have become the alternative cask-finish of choice as distilleries seek to stand out with their products amid the whisky boom.
Some producers have even taken a very bold and creative approach to wine cask-finishes: In 2017, Glenfiddich released what it claimed to be the first ever single malt Scotch to be cask-finished in Canadian ice wine casks, an edition aptly named Winter Storm. Dalmore also made the headlines with the Quintessence, a whisky finished in five wine casks – Zinfandel, Pinot Noir, Syrah, Merlot, and Cabernet Sauvignon.
Practical reasons may also explain the use of such alternative casks. Diego Araud, brand manager of La Maison du Whisky bar, notes that the availability of traditional casks like sherry has been decreasing, while the general demand for such casks remains high. "All whisky producers need casks, so they have to turn to new alternatives, with wine casks being one of them," he said. "Demand for whisky is high, and new producers who lack the history of whisky-making have to find new ways to attract drinkers – innovative cask maturation is one way."
Are wine cask-finished whiskies worth collecting? Chua Khoon Hui, owner of Quaich Bar, says that whiskies finished in such casks "opens up a new market segment", but he isn't sure "if it increases the whisky's investment value, or adds value to a whisky collection".
Chua added: "Mark Watt of Cadenhead's distillery told us frankly that they'd do [alternative] cask-finishing only when they feel that the original casks were not good enough. I share this sentiment, as I often feel that changing the original character of a whisky with a few months of cask-finish – after it has been matured in a barrel for more than 10 years – seems unfair."
Araud thinks there can be added value if the wine cask's origin is mentioned, for example, a specific chateau or estate, but current regulations from many wine regions prohibit such a labelling. "At the end of the day, the reviews and intrinsic qualities of the whisky are more likely to bring value to it," he said. "There are good and bad wine cask-finishes, and a great whisky is [always subjective]."
The type of casks permitted for whisky maturation was in the spotlight recently. In June, the Scotch Whisky Association (SWA) – the trade body that represents the Scotch industry – updated its rules on cask usage. Previously, whisky producers could use any oak cask that had "evidence of traditional use in the industry", a rather vague requirement that allowed distilleries to rope in ex-wine and ex-Port casks into their arsenal.
SWA's new regulation does not emphasise the need for the cask to have proof of traditional use. It also specifically allows Scotch to be matured in casks that have been used to age wine, beer, ale, and spirits.
There is a notable exception, though. Barrels that were used to mature alcohol made with or from stone fruit are not allowed: This rules out casks that were used to age cherry brandies. Still, the new regulation gives distilleries plenty of room for innovation. You can expect a new wave of whiskies aged and finished in some unusual casks over the next few years.
TRY THESE DRAMS WITH STILL WINE CASK-FINISHES
GLENMORANGIE GRAND VINTAGE MALT 1991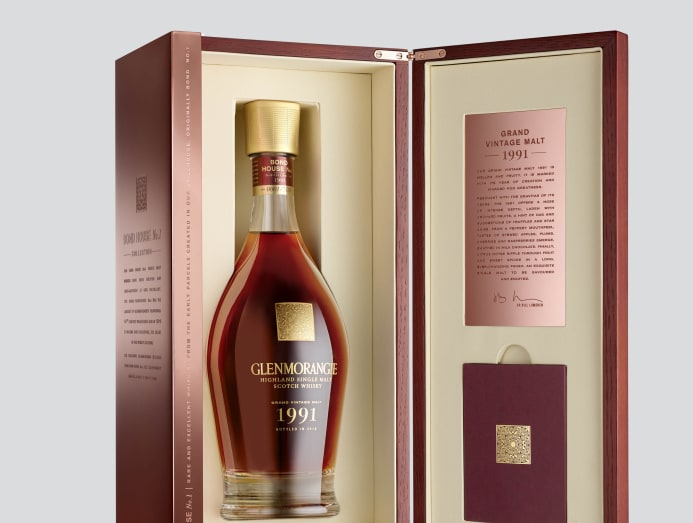 Wood-ageing: Aged in ex-bourbon casks, and finished for more than a decade in Burgundy (and Oloroso sherry) casks.
Taste: Rich and spicy. Notes of raisins and ginger, and a whiff of forest floor (an echo of Pinot Noir).
Available from Moet Hennessey Diageo Singapore's Private Clients Channel. Email clementine.wee [at] moethennessy.com
LEDAIG 11 YEAR OLD, ARTIST COLLECTIVE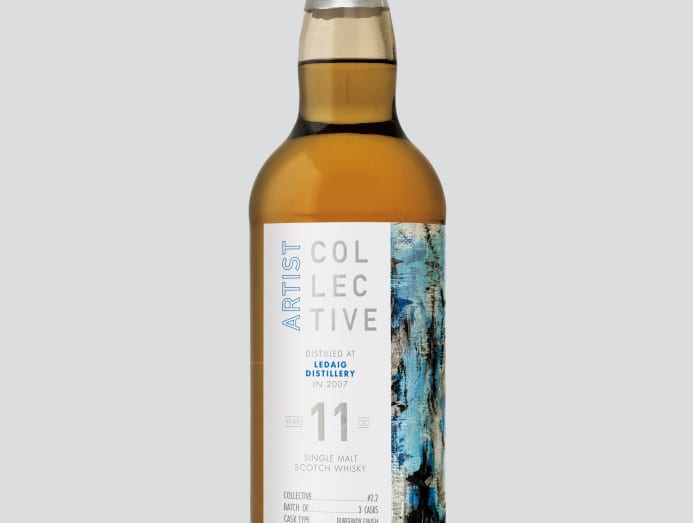 Wood-ageing: 10 years in ex-bourbon casks, and finished for a year in Burgundy casks.
Taste: Peaty with notes of Pinot Noir like blueberries. Moss and forest floor touches.
La Maison du Whisky. 80 Mohamed Sultan Road, #01-10. Tel: 6733 0059
LONGROW RED 11 YEAR OLD, CABERNET FRANC FINISH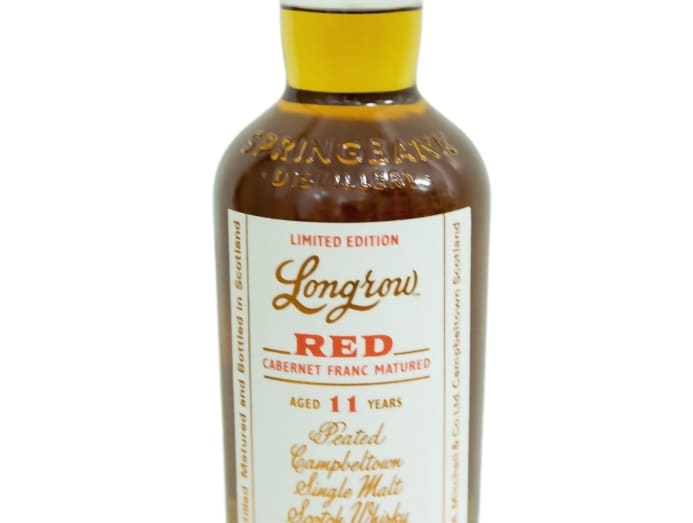 Wood-ageing: Nine years in bourbon barrels, and a two-year finish in Cabernet Franc casks from De Toren Private Cellar in Stellenbosch, South Africa.
Taste: Notes of red fruit, peat, spices, and dry tannins.
Quaich Bar, South Beach Avenue, 30 Beach Road, #01-16. Tel: 6386 5366
THE SINGLETON, 43 YEAR OLD
Wood-ageing: Matured in Amontillado sherry casks, and finished for four months in Muscat wine casks. According to Maureen Robinson, The Singleton's malt master, small American oak casks were first heavily charred before they were filled with Muscat wine.
Taste: Aromas of candlewax and sandalwood. Notes of white grapes, toffee, and spices.
Available from Diageo Rare and Exceptional. Email PrivateClientSG [at] diageo.com ()