Why are young, rich Thais flocking to the once-sedate beach town of Hua Hin?
Thailand's most venerable beach enclave is losing its reputation for dowdiness and luring wealthy young weekenders and second-home investors alike.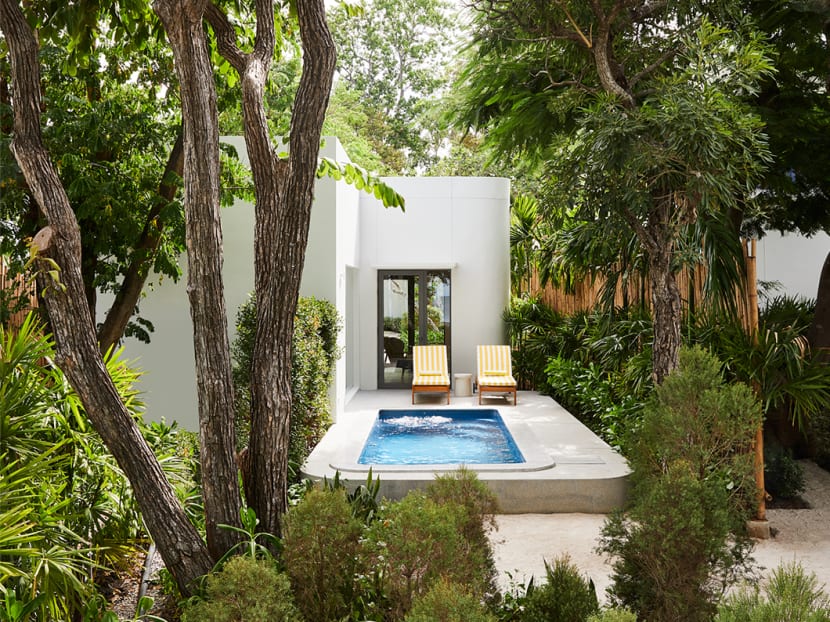 It's sundowner time poolside at The Standard Hua Hin, and the scene is getting cooler, both physically and metaphorically.
With the last rays of the day dappling over the pool bar at the hip new resort – the trendy global hotel brand's first in Thailand – chill DJ beats suffuse the balmy atmosphere.
It's a sneak preview of the property during its pre-opening stage at the tail-end of 2021. And as I kick back on one of the distinctive yellow-mesh sun loungers that surround the pool (with cocktail in hand, of course), I'm joined by Amar Lalvani, CEO of Standard International.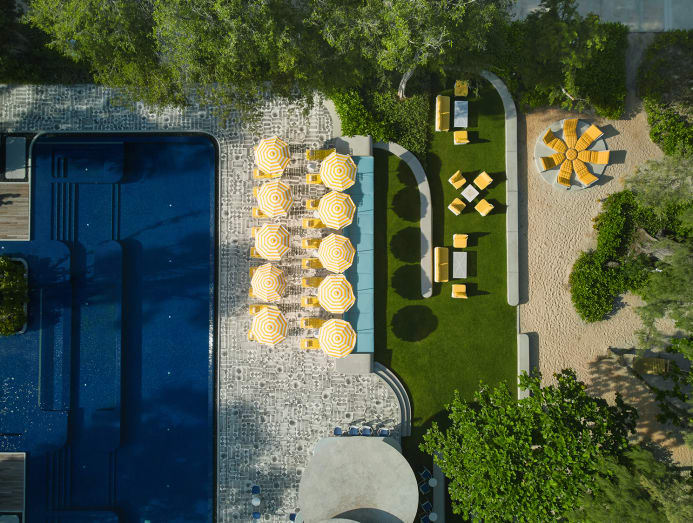 Lalvani is fresh off a long flight from his hometown, New York, but if he's exhausted he hides it well.
And Hua Hin – long regarded as one of Thailand's more sedate beach resorts – couldn't ask for a more energetic advocate.
"I'm delighted at how it has turned out," he enthused, waving his hand around the pool area, which is flanked by Lido, an all-day dining outlet, hip beach bar Praca and the golden sands of Hua Hin beach itself.
"Hua Hin is changing rapidly, with more of an emphasis on a younger Thai clientele, and I'm confident that The Standard can capitalise on this shift."
With his flowing mane, mirror shades, glowing skin, and perfectly groomed beard, Lalvani is the epitome of louche entrepreneurial swagger.  As well he might be. As the chief executive of the force behind The Standard hotel brand, he oversees a chain that has become a byword in the hospitality world for edgy chic.
With outposts in glamorous locations such as Ibiza, Miami Beach, and New York's East Village, The Standard has become a go-to option for stylish young things.
To those familiar with Thailand, Hua Hin's reputation as a stolid yet relatively unexciting beach destination popular with foreign retirees and weekenders from Bangkok precedes it.   
Yet its growing cool factor is indicative of a change in emphasis that has gathered pace under cover of the pandemic.  
With young Bangkokians snapping up luxury property, hotel brands like The Standard debuting, and F&B names from the Thai capital launching offshoots on the coast, Hua Hin is experiencing a radical image makeover.  
"We are enchanted by Hua Hin's history and the sense of subtle Thai elegance noticeable throughout the town," added Lalvani. "We are excited to introduce the Standard's unique vibrancy and sensibility to Hua Hin while introducing Hua Hin to our clientele who I believe will fall for its charms as well." 
The town offers a beguiling blend of city and sea and its popularity with visitors extends back to the 1920s when Kings Rama VI and Rama VII built summer residences here to escape Bangkok's stifling climate. One of these, Phra Ratchawang Kangwon (Far From Worries Palace), is still a royal residence and local Thais often invoke its name as a city slogan.
While even ardent fans wouldn't argue that it possesses the pizazz and picture-perfect appeal of other Thai beach resorts like Phuket and Koh Samui, Hua Hin is jazzing up its appeal for a Bangkok audience.
Indeed, things have accelerated fast in Hua Hin's favour during the pandemic. Periodical lockdowns have made big city life much less vibrant. As a result, nature-starved Bangkokians have been snapping up luxury condominiums and beach villas en masse, noticeably lowering the area's median age and increasing its cachet.  
"The destination's legacy is a getaway for Greater Bangkok," said Bill Barnett, managing director at C9 Hotelworks. "We expect to see even more Thai residents wanting to escape the city in the post-pandemic era." 
The trend for buyers seeking a lifestyle reset is clear in Hua Hin where property developer Tjeer Kwant, chief executive of Banyan Residences, a luxury villa development just outside the town, said there has been a significant rise in buyers looking to escape the city and enjoy a more healthy, active lifestyle.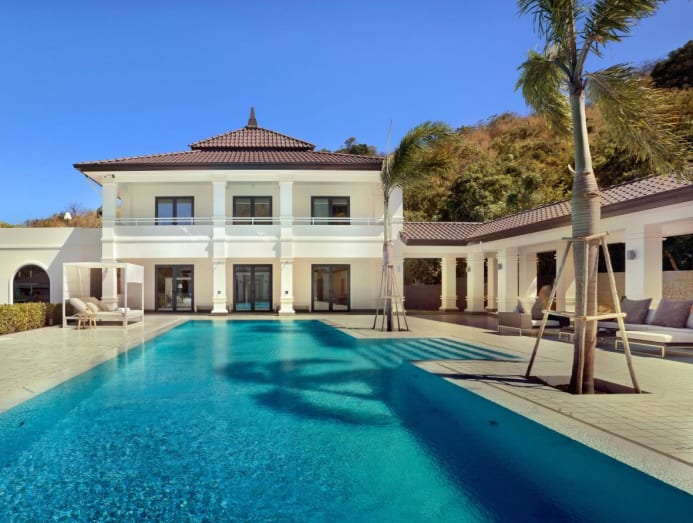 "This for us has been the key driver with families and couples looking for spacious second homes outside Bangkok," he said.  
Kwant said that transaction values at Banyan Hua Hin had – as of September 2021 – surpassed S$5.2 million.
Data by Lazudi, meanwhile, noted that average property prices in Hua Hin had recently increased after plummeting in the period immediately after the pandemic hit. 
Costa Savva of Lazudi said: "Villas offer exceptional value for space, privacy, and amenities, such as private swimming pools and common area facilities within gated compounds.
"Comparing average property prices across other main developed regions of Thailand, such as Bangkok, Pattaya, Phuket, and Samui, the value-for-money in Hua Hin is another main differentiator." 
With the pandemic still causing wariness in Thailand, Hua Hin is not yet overflowing with energy. Even so, things are percolating nicely in the coastal resort.
To the south of the town, on the beach of Khao Tao, Som's Table, a new venue by acclaimed chef Jutamas "Som" Theantae – formerly of Karmakamet Conveyance in Bangkok – is proving a hit with gourmands. Soon, Teens of Thailand, one of Bangkok's best cocktail bars, will open an offshoot in Hua Hin.  
Sophisticated cafe culture has also made the short hop south, with new venues serving cold-brewed coffee and macchiato, keeping urbanite weekenders in Instagramable material. 
Back at The Standard Hua Hin, the last light has faded from the day. I polish off my drink and decamp from my loungers for the short walk over to Praca for dinner.
At the restaurant, small plates of Thai food are artfully presented, but packed with authentic, punchy spice. They offer a reminder – if one was required – of the indelible traditions that imbue Thailand with such deep appeal.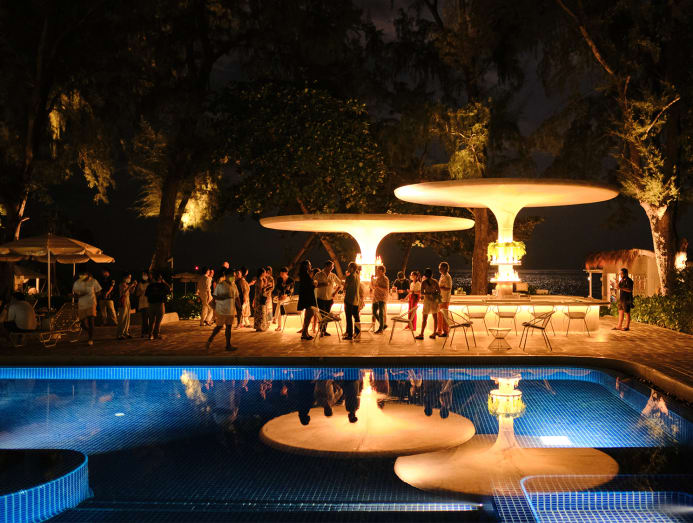 But if the fire-packed flavours represent old-school Hua Hin, the seductive rhythms emanating from the DJ booth are a sign that the destination is dancing to a subtly different beat from before.