In an age of social distancing, here's how to appreciate the joys of slow living
In these unprecedented times when countries are on lockdown and anxiety levels are spiking from having to practice social distancing, take a cue from Nyepi, the annual Balinese day of silence, in finding the joy in being still.
Every year during Nyepi, the Balinese new year, the entire Island of the Gods goes silent for 24 hours. On this day, which in 2020 occurs today (from 6am, Mar 25 to 6am, Mar 26), everything literally grinds to a halt.
Businesses and roads are closed. Internet, television, and social media access are suspended. Only vital public services such as hospitals, the fire department and the police force are granted access. Everybody on the island, locals and foreigners alike, have to observe silence, which includes not talking. 
Typically, travellers would avoid visiting Bali during this time, so that they would not get "stuck" with nothing to do. That is a bit of a fallacy. People still do things, albeit in a much more muted manner. As the bustling island temporarily hushes, for the Balinese it is a time for quiet introspection away from the distractions of the modern world. I've been told that as it gets dark, the night sky is particularly vivid because there is no light pollution from street lamps and building lights. And with no vehicles on the road, the polluted air also improves for the day.
In recent years, an increasing number of upscale wellness resorts on the island have started to hold silent meditation retreats during Nyepi to give visitors the opportunity to experience the profound benefits of this unique festival.
Unfortunately, 2020 will not be the year I get to be a part of this. As a responsible citizen of the world trying to do my part in reducing further transmission of COVID-19, I sadly but willingly cancelled my upcoming plans to visit Bali.
PRACTICING SILENCE AT HOME
Still, you do not necessarily have to travel to experience a moment of contemplation. In fact, most of us are probably currently going through some form of enforced silence anyway.
In this age of coronavirus, large swathes of the planet are currently under lockdown and various travel restrictions have been issued by multiple governments. As authorities urge the public to practice social distancing and an increasing number of companies implement work from home schemes, it is likely that many of us will end up spending more time alone. Whether we like it or not, our days of hyper-connectivity, ultra-mobility and 24-7 schedules have temporarily ground to a halt.
While it is easy to feel a sense of resentment at having to endure mandated doses of solitude, why not look at it from another perspective instead? All that extra time gained from not having to commute to work or by postponing non-essential activities means we finally have the opportunity to take a step back from the hustle of daily life. Sure, you could while hours away bingeing on Netflix or scrolling through nonsensical social media posts. Or, you could have a Nyepi-inspired time-out during your free time to give yourself a mental "retreat".
For instance, take a mini digital detox by putting your devices away for a few hours. After all, nobody needs to scroll through social media obsessively for up-to-the-minute COVID-19 updates. Instead, enjoy a news-free meal – individual servings please – with small groups of your family or friends and enjoy a good old-fashioned conversation instead.
In Singapore, thanks to the stringent measures the government have put into place as well as the efficient and effective healthcare system that we have, it is still relatively safe to meet and go out, as long as we are sensible about it.
Or use some of this newfound free time to focus on your inner wellbeing by catching up on your sleep debt, taking a long indulgent bath, picking up a good book or signing up for an interesting course to grow your own knowledge.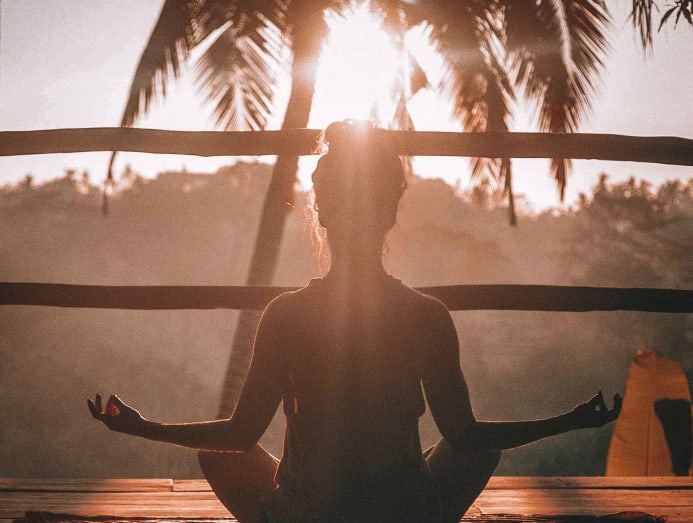 There are so many ways to savour some much needed self-care in these times. This quietude is also a good distraction-free opportunity to embark on stress-management practices like meditation or mindfulness.
Need some fresh air? Go for a walk in the park, exercise outdoors or have a picnic by the sea. With fewer people out and about, you might just chance upon some wildlife sightings in Singapore's cityscape, like the ever-popular smooth-coated otters of Marina Bay or a family of red junglefowl (the wild ancestor of the domestic chicken) in Tanjong Pagar. The simple joys of nature are here, right at our doorsteps.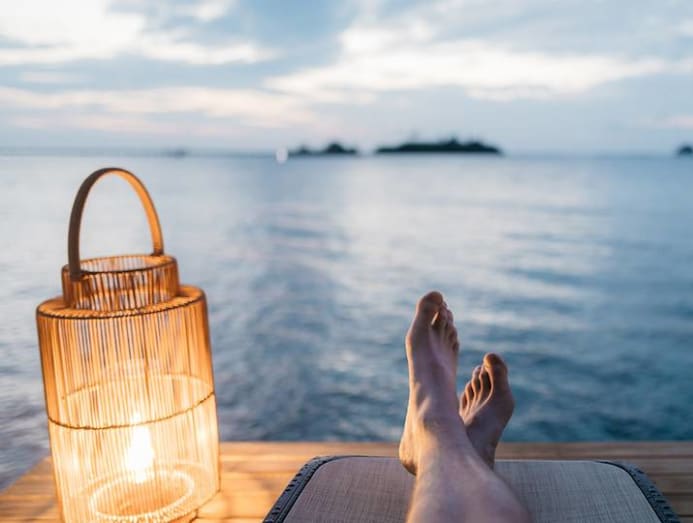 Fast forward to the future when the virus is finally brought under control. We will all eventually return to our regular, hectic urban lifestyles. But maybe by then, we might have made it enough of a habit to look for momentary pauses that we are now better able to appreciate the beauty of being still. This might arguably be one of the most important lessons we can take away from this pandemic – besides the importance of frequent hand-washing, of course.
As French molecular geneticist-turned-Buddhist monk Matthieu Ricard wrote in a recent newsletter, "These unfavourable circumstances can also allow us to revisit our priorities in life, to become more clearly aware of what really counts in our existence, and to put friendship, benevolence, social ties, the quality of relationships with others, mutual aid and cooperation, and all that contributes to a life worth living, back at the centre of our aspirations."
"These unfavourable circumstances can also allow us to revisit our priorities in life, to become more clearly aware of what really counts in our existence, and to put friendship, benevolence, social ties, the quality of relationships with others, mutual aid and cooperation, and all that contributes to a life worth living, back at the centre of our aspirations." – Matthieu Ricard