Who are the Indian chefs shaking up Bangkok's dining scene?
In the Thai capital, pioneers like Deepanker Khosla, Garima Arora and Hari Nayak are following in Gaggan Anand's trailblazing footsteps to take the cuisine of the sub-continent in diverse new directions.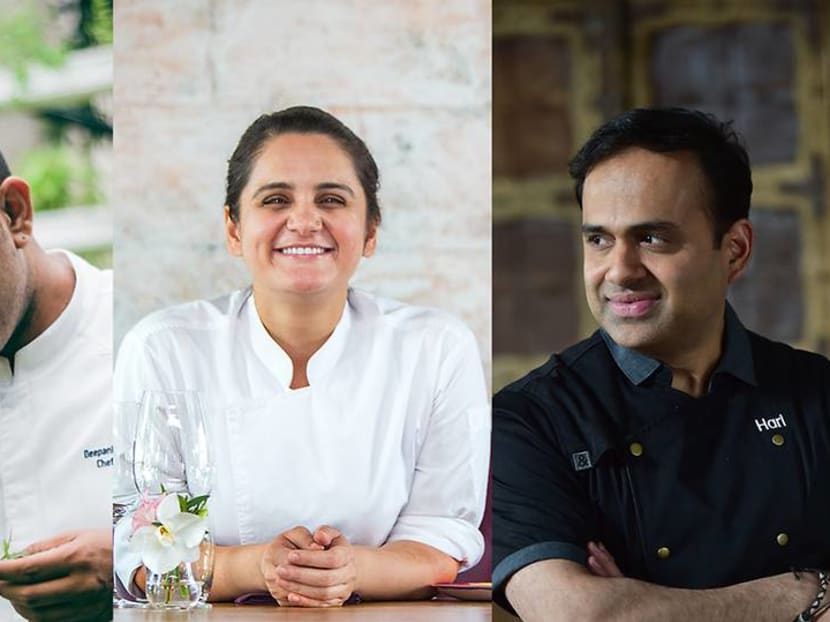 Understated is a personality trait rarely ascribed to Gaggan Anand – a man legendary both for his cooking skills and his flair for self-promotion. Bangkok's most renowned Indian chef was projecting on Instagram again in late September: Posting an image of himself in a garish hooded anorak accompanied by the lyrics to Creep, Radiohead's enduring paean to self-loathing.
What the multi-Michelin-starred chef was trying to convey is unclear. Nevertheless, the post and the attention it received (over 5,000 likes and counting) reaffirmed his rock-star status.

While Anand is not averse to the limelight, his progress to the top of Bangkok's culinary tree has been far from self-serving. Indeed, his impact has helped clear a path for a succession of endlessly creative young Indian chefs.
Thailand's capital has long had a strong Indian food game. Since ancient times there have been various exchanges between India and Thailand, and Indian communities have existed in the country since the middle of the 19th century.
As a result, it's never been difficult to fill up on Indian cuisine in Bangkok. From ramshackle shophouses in Phahurat – Bangkok's "Little India" – to opulent dining rooms straight from the set of a big Bollywood production, the city is not short on curry-laden tables.
Things were relatively old-school until Anand came along. But when the Kolkata-born chef opened Gaggan in 2010, it was revolutionary in the most delicious sense.
Applying molecular gastronomic techniques gleaned from his apprenticeship at El Bulli in Catalonia, he shook up Indian cooking and took it on a rip-roaring odyssey to another dimension: One where dishes are defined by emojis and flavours inspired by Portugal, Japan, Thailand, and the South American continent.
A decade later, his influence remains strong. The chef's eponymous new venture, Gaggan Anand, continues to wow diners and critics alike. His trailblazing willingness to tinker with the tenets of his native country's cuisine, meanwhile, has inspired other talents to follow in his footsteps and make Bangkok a hub in the region for progressive Indian dining. Here are three that deserve mention.
DEEPANKER KHOSLA, HAOMA
Deep in the labyrinthine network of streets that extend like tangled veins from Sukhumvit Road, Deepanker Khosla is taking a break from cooking to tend to his garden.
"Everything we do here at Haoma is with sustainability in mind," he said, plucking an edible flower from its stem before guiding me to a series of tanks filled with fish thrashing around in conserved rainwater.
Khosla's ecologically-minded ethos has earned him a reputation as one of Bangkok's most conscientious chefs.
The garden at Haoma, which doubles up as an aquaponics farm, uses the conserved rainwater, which is enriched with enzymes from fish excretion to irrigate different varieties of plants, herbs, and edible flowers. Food waste, meanwhile, cycles nutrients back into the soil.
Khosla's firm anti-pesticide, no antibiotics policy, and local sourcing would be admirable on its own. But the chef's dazzling cooking skills are as obvious as his commitment to the environment.
Raised in Allahabad (now officially known as Prayagraj) in northern India, Khosla cooked his way around seven Indian cities as a chef in some of the subcontinent's grandest hotels. He arrived in Bangkok for a stint at the helm of Charcoal, one of the city's fanciest classic Indian restaurants, before pursuing his path with Haoma.
Although the chef himself is a relative stripling at just 27, he is well versed in the lore of India's ancient culinary heritage. As such, his menus feature dishes that delve into history – both his own and his country's – while deploying a high-wire ultra-modern approach to presentation and technique.
"Pondicherry" Pulissery, seafood curry with suggestions of bouillabaisse, harks back to when the French held sway over parts of southern India. His elevated take on humble dal, meanwhile, is a personal nostalgia trip he shares with the millions of people around India weaned on the familiar staple.
"I grew up eating it every day," he laughed. "It takes me back to the place and years that shaped me into being who I am today."
"Everything we do here at Haoma is with sustainability in mind."
GARIMA ARORA, GAA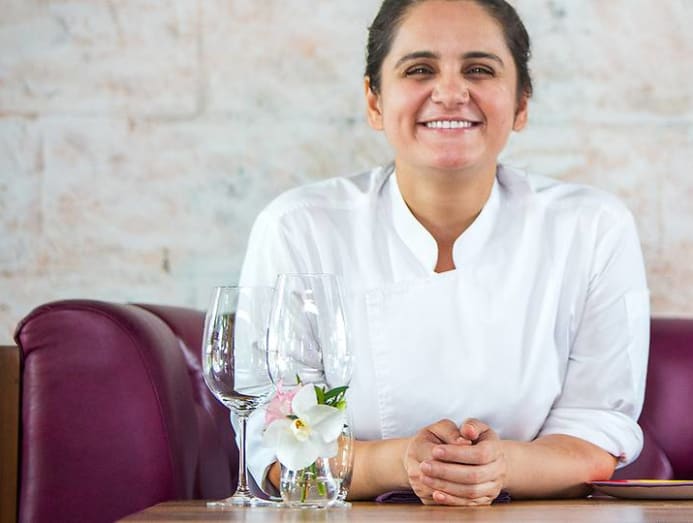 It is indicative of our hyper-globalised world that a Mumbai-born chef of Punjabi-stock who achieved wider recognition in Thailand sharpened her culinary mission in Scandinavia.
"I learned from every kitchen, but the one experience that changed me was working at Noma," said Garima Arora, who, in 2018, became the first Indian woman to earn a Michelin star with her pioneering Bangkok venture Gaa.
"It was incredibly inspiring to see all the creative ways of cooking to make up for the limited resources in Scandinavia. That experience made me reflect deeply on my culinary heritage and the incredible resources we have in India."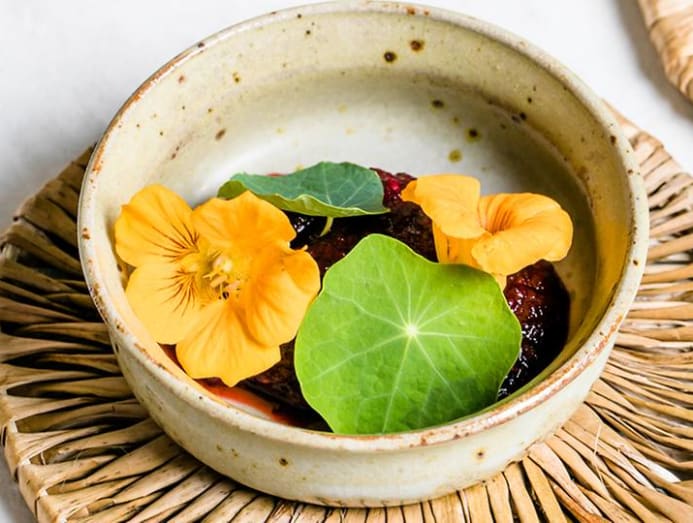 Arora, who swiftly ditched a career in journalism to embark on her globetrotting journey as a chef, was poised to follow her stint at Rene Redzepi's Copenhagen venue with a job working with Gaggan Anand at his original Bangkok restaurant.
That plan fell through and Arora was all set to head back to Mumbai to pursue her vision of utilising India's vast culinary arsenal in imaginative new ways. Anand and three other investors stepped in and allowed Arora the opportunity to start her venture.
The chef has certainly capitalised on this act of faith. Although influences were detectable – a Nordic-style philosophy of produce-centric seasonality for instance – Arora's sense of playfulness and willingness to experiment with unexpected flavour combinations soon marked her out as an individual.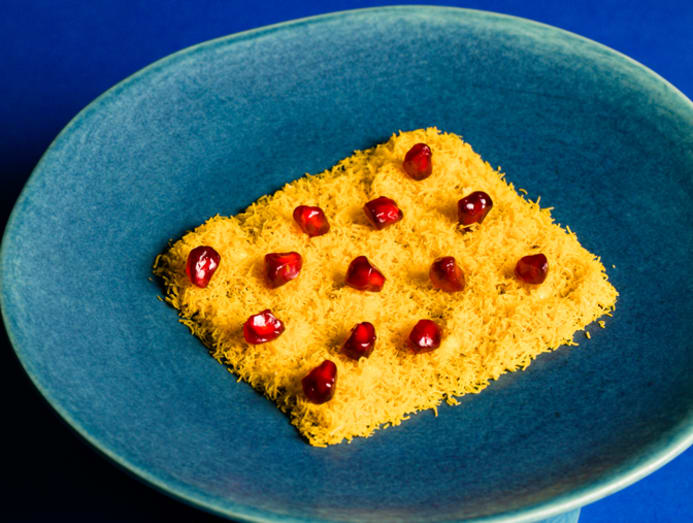 Dishes such as Strawberry, Caviar, and Hor Wor Oil (hor wor is an aromatic herb commonly found in the north of Thailand), where seemingly contrasting ingredients enjoy at least one common compound are an example of her impactful use of "negative food pairings", which, she said, has a strong presence in India's regional cuisines.
Indeed, while Arora is proud to extol the virtues of age-old Indian cooking techniques, she delights in the fact that even Indian diners are surprised by her food.
"A unique combination of flavours, textures, and techniques defines Gaa best," she continued. "It is a discovery about the cuisines of India in every bite."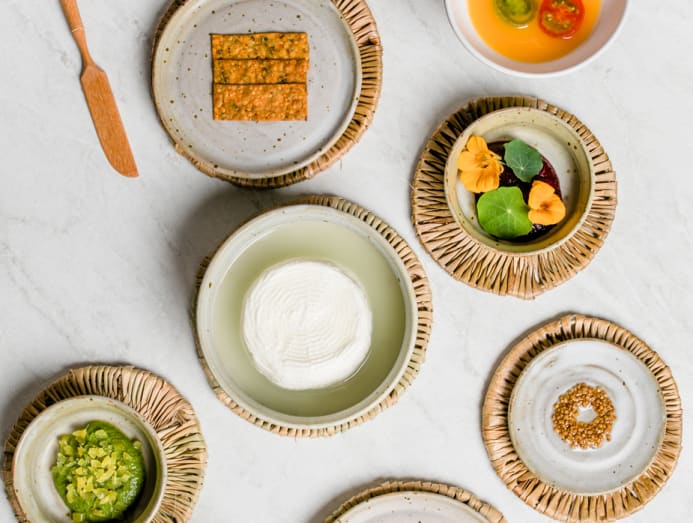 In Bangkok, it's easy to navigate India's classic foodie traditions. From luxurious curries and succulent grilled meats typical of northern states to the dosas and vegetarian-friendly fare of the south, the Thai capital covers an array of familiar bases.
Nevertheless, glaring omissions in the city's Indian culinary arsenal remain. And it was one of these gaps that celebrated chef Hari Nayak has attempted to fill with Jhol, an ode to India's glorious coastal cuisine.
With around 7,516km of coastline, India's ocean-facing regions offer a wildly diverse tableau of flavours. Centuries of trade and exchanges with foreign powers in Europe and the Gulf states have fed into the various culinary traditions found on the east and west flanks of the nation.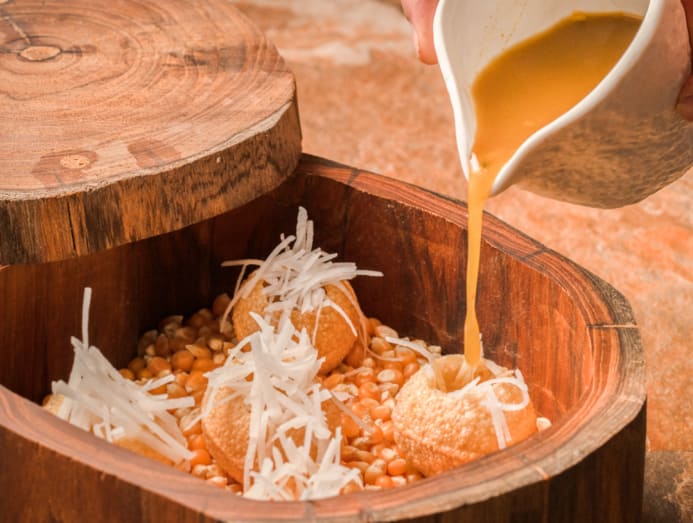 At Jhol, Nayak ties together these strands to create a unified whole that is unlike any other Indian menu in Bangkok. As such, a meal at his first-ever venture in Thailand pinballs diners around the coastal areas of the sub-continent.
Memorable pitstops include Mangalore in southern Karnataka, ground zero for a tangy ghee roast chicken in Kundapur masala served with a crispy cone dosa. Other standouts include pork belly vindaloo from Goa and small bites such as mini appams topped with spicy young jackfruit and a purple potato crisp.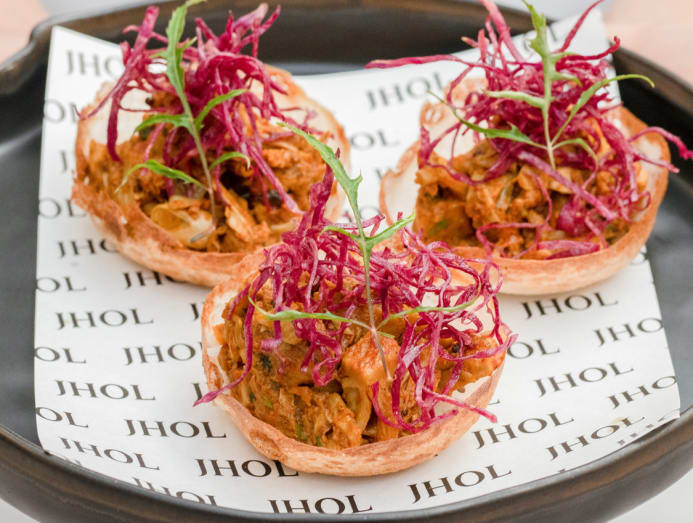 For Nayak, who has launched concepts in locations as diverse as Dubai and Tennessee and is currently based in New York, Thailand seemed like a natural fit for Indian coastal cuisine.
"There are a lot of similarities in ingredients and flavours with regional coastal cooking from the Indian peninsula and Thai cuisine," he said. The produce is similar. I love Bangkok and I've been here many times for several successful guest chef events and pop-up dinners. That is where I got inspired to start an Indian concept that is unique and was missing from the Bangkok dining scene."